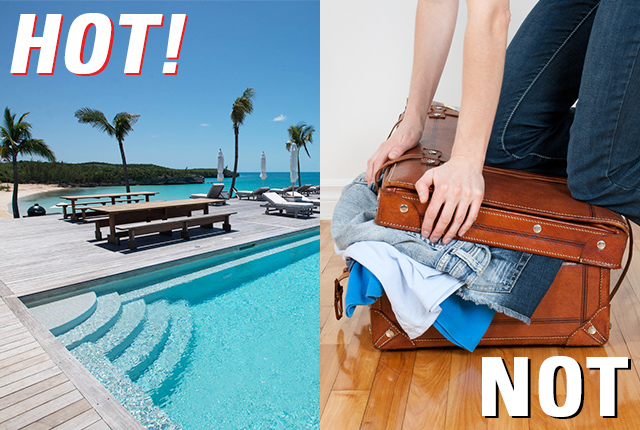 Well, 2014 is already coming to a close. And while we are always shocked at how quickly time flies, we enjoy the few days at the end of the year that encourage us to reflect on the 12 months behind us and take stock of all that happened. Or, in a not-as-sappy way of looking at it, we like to dish on what was hot, and what was not. Since we're travel people, we REALLY like to chat all things travel trends. So after catching up with some of our friends at Travel + Leisure, Yahoo! Travel, and many more, we came up with a list of what was so in -- and what was so out -- in travel in 2014.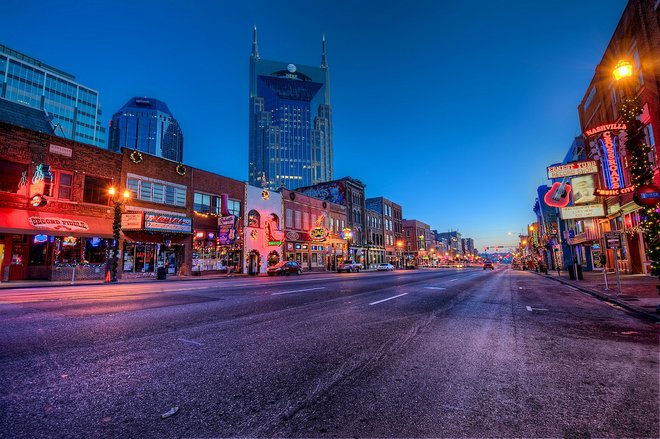 We hate to admit it, but we did get a little more excited about Music City once we started watching Nashville. And we're not the only ones: 2014 was a record year for Tennessee's capital. Tourists flocked in as hot new restaurants opened and once-scuzzy neighborhoods were "hipsterfied" by young locals. The New York Times named Nashville one of the "52 Places to Go in 2014" — so we did, and visited a handful of hotels, from historic boutiques to budget-friendly chains.
NOT: Airline Fees
Well, unfortunately this NOT trend is making travelers HOT — and not in a good way. Ben Abramson, Online Travel Editor at USA Today, says "Airline fees are here to stay…The latest blow was JetBlue's announcement that it will add a fee for the first checked bag in 2015."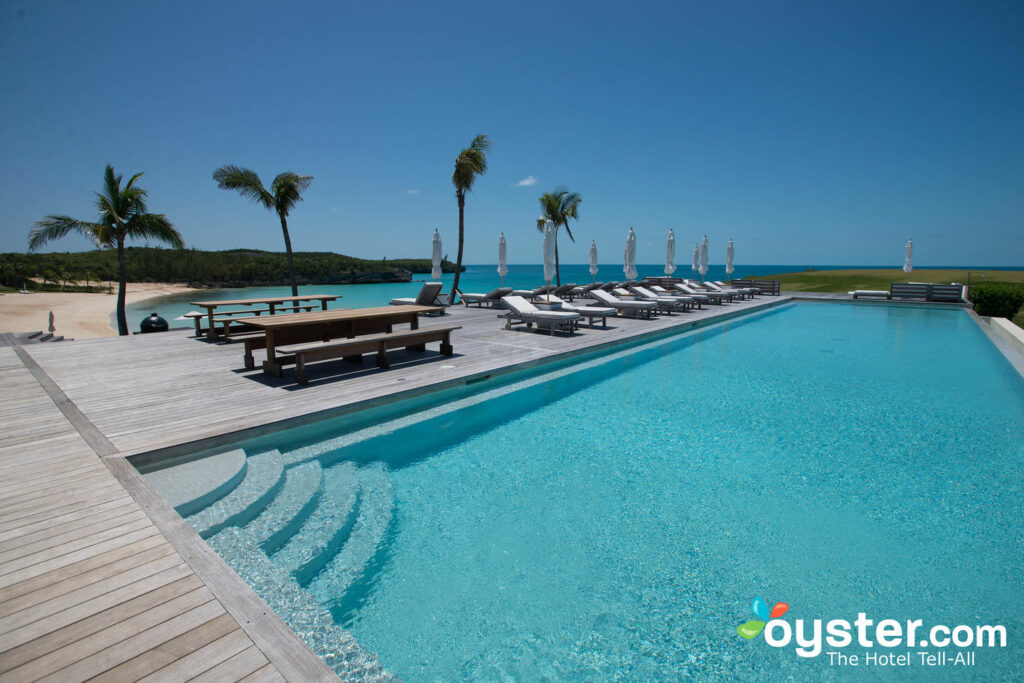 This gorgeous property made Travel + Leisure's "It List: The Best New Hotels" this year. T+ L called The Cove a "beach resort 2.0," and said "after a top-to-bottom renovation, including the addition of a second beach — the 40-acre property now sports a sleeker look: 60 whitewashed rooms with travertine floors, an infinity pool, and an open-air sunset bar, our favorite hangout." We say, "Far, far removed from the crowds of Nassau is this 40-acre boutique resort on Eleuthera Island. This property, which opened in 2013, is a hot spot for celebs seeking privacy, and features a jaw-dropping infinity pool and cliffside bar sitting between two man-made, pink-sand beaches. Chic, airy rooms have white decor, and enormous villas with private plunge pools and state-of-the-art kitchens are on offer."
Read our full review of The Cove and see more gorgeous pics here >>
NOT: Schlepping a Camera
Although our hotel investigators carry along plenty of camera gear on their travels so you can see tons of honest photos of properties around the world, Mashable's Travel Editor, Jessica Plautz, says that schlepping around a camera is so out.
HOT: Selfies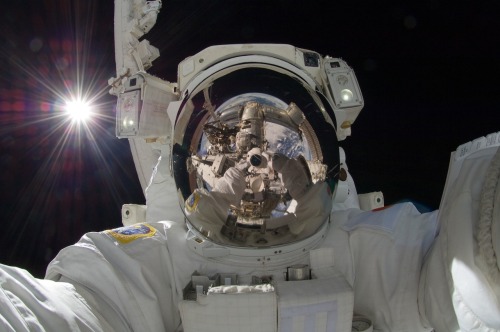 Instead, she says, travelers are relying on their smart phones to take pics on the road, and this has made "travel selfies ubiquitous." Plenty of tourists are even posting "semi-dangerous and/or ridiculous selfies from [their] travels," she explains, pointing to ones taken while running with the bulls or amidst bear sightings as examples.
NOT: Responses to the Ebola Epidemic
Numerous governments caused a stir this year with their broad banning of visitors from Ebola-affected countries. Shortly after Colombia instated a ban, St. Lucia officially barred entry to visitors from West African countries affected by Ebola, including Guinea, Liberia, and Sierra Leone. The tiny island nation's prime minister cited the country's inability "to manage any crisis that lands on our doorstep, any crisis of that kind" as the reasoning behind the ban.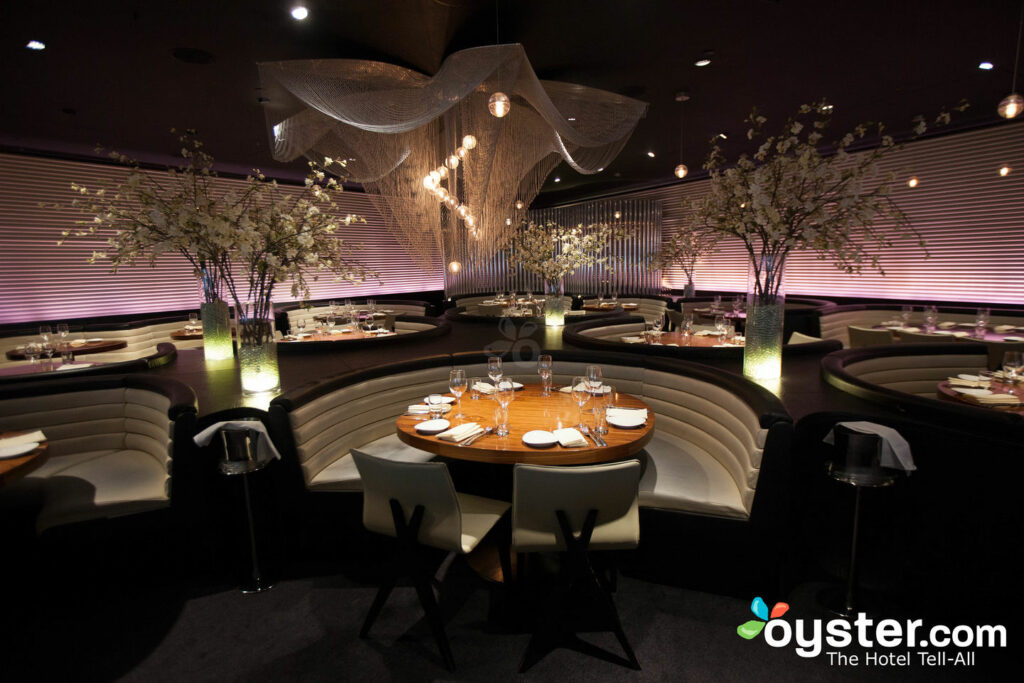 ME London also made T+L's "It List" and we're not surprised. After all, when we visited the property we loved the artistic vibe — that extended from the dark lobby to the chic, minimal rooms. On-site restaurants, lounges, and bars — including a trendy rooftop bar — are destinations in their own right, attracting both locals and visitors.
Read our full review of ME London and see more stylish pics here >>
NOT: Political Unrest
"Lots of political unrest has caused a downtick in tourism for some of our favorite destinations," Oyster.com's Managing Editor, Kelsey Blodget, explains. Thailand had a coup, and the protests in Hong Kong trapped some visitors inside their hotels. For American travelers, it's always wise to check the U.S. Passports & International Travel advisory board to make sure their planned destination is considered safe by the U.S. government.
HOT: Aurora Borealis Viewings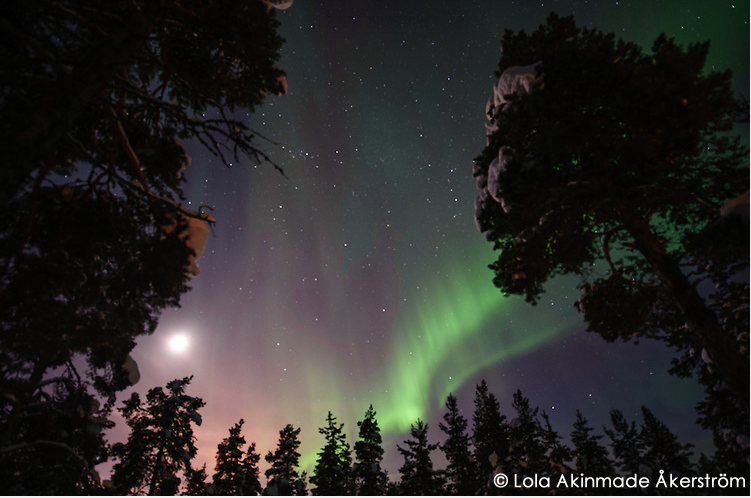 Due to various solar flares and the phenomenon's 11-year cycle, viewings of the Aurora Borealis where not only more frequent in 2014, but also even more fantastic. Lola Akinmade Akerstrom, a travel writer and photographer who is the editor-in-chief of Slow Travel Stockholm, said the lights were definitely hot this year, "and people who've always had 'See the Northern Lights' on their bucket lists were rushing to northern latitudes across the globe to catch a glimpse of the elusive lights."
NOT: Passing Off Standard Features as Special Amenities
Wenoticed that numerous hotels during our travels this year advertised having special in-room perks — that turned out to be amenities we consider standard. We — along with Julie Schwietert Collazo, a writer who has written for National Geographic Traveler among many others — believe that this trend is NOT hot. "A flat-screen TV is not an amenity, folks," she claims. "A N'espresso coffee machine in my room? Now that's an amenity that makes me want to come back for another visit."
HOT: Wellness Retreats
As Senior Editor at Smarter Travel, Christine Sarkis, points out, caring about health — and even traveling great distances to restore wellness — is certainly not a new concept. "I'm pretty sure hot springs were early humans' first vacation destination," she says. But 2014 has seen a renewed interest in wellness retreats, and many new resorts focused solely on fitness have opened around the world this year. Sarkis continues, "Detox retreats, meditation and yoga vacations, weight-loss and fitness boot camps — the possibilities hit on all aspects of wellness, from relaxation to transformation." We here at Oyster.com have also noticed the trend, and have added numerous yoga retreats and hotels surrounding thermal springs to the site.
All products are independently selected by our writers and editors. If you buy something through our links, Oyster may earn an affiliate commission.