Here at Oyster, we've been to thousands of incredible places around the world, from the tropical jungles of Costa Rica to skyscraper-filled Dubai. And while there are some destinations that are continuously on our travel list -- Paris, Miami, and Berlin (you can never go too often!) -- we thought long and hard about which locales deserve a visit in 2016 in particular. Taking into account everything from climate change to recently lifted travel restrictions, these are eight places that our editors believe should be explored ASAP.
Read through, then let us know which locations you would add in the comments section!
Kelsey's Pick: The Maldives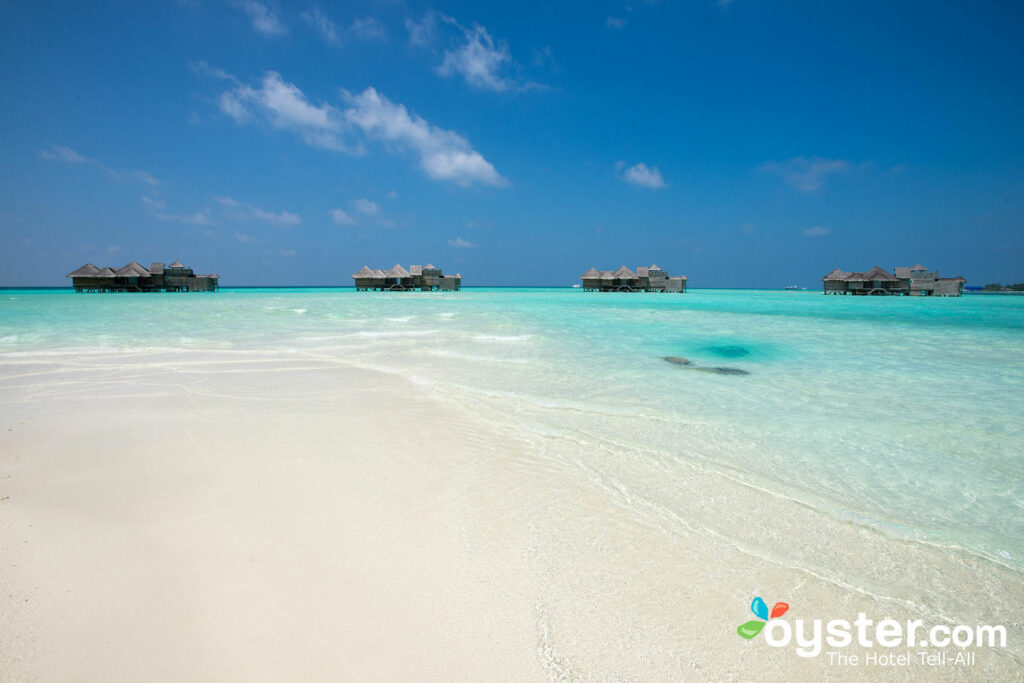 The climate talks in Paris this month provided a stark reminder
that for some countries, climate change isn't a future threat, it's a current
reality. The Maldives, a country made up of over 1,000 islands in the Indian
Ocean, is one of the nations forming the Climate Vulnerable Forum, and if
trends continue the country could be 77 percent underwater by the end of the
century. No better reason, then, to plan a visit there in 2016 while it's still
possible to enjoy all of its 100-plus resorts — and hopefully your tourist
dollars will help the country with its efforts to combat climate change.
Putting aside the fact that rising water levels might make your trip there more
urgent, there are lots of reasons the Maldives are a bucket list destination
for many — the pristine white-sand beaches, turquoise waters, incredible marine
life, and opportunity to bask in the sun on a private island (most resorts have
an island to themselves) chief among them.
Where to Stay: If you're going to splurge on a
once-in-a-lifetime experience, you may as well do it right at the Gili
Lankanfushi, an eco-friendly resort that delivers unpretentious, relaxed
luxury, with 46 enormous overwater villas, personal butlers, and
outstanding restaurants. If it's not in the budget, Kuredu Island Resort &
Spa is a top value pick (though for the pricey Maldives, "value" is a
relative term).
You May Also Like: You Won't Want to Bring Your Kids to These 12 Destinations
Jane's Pick: Munich, Germany
Of course, Munich has long been on travelers' radars thanks
to Oktoberfest's raucous festivities that help to kick off the fall. But it
makes my 2016 bucket list not for that (although I certainly plan on throwing
back a couple of steins), but rather for the city's stunning museums and
galleries, which are often overlooked for those in Berlin and neighboring
European capitals. Despite suffering significant damage during WWII, the
architecture here is also beautiful, and it's easy enough for visitors to
explore the Bavarian countryside (Munich is the state's capital).
Where to Stay: TRYP Muenchen City Center, for its central
location and simple, sleek décor
… and Richmond, Virginia
I may be slightly biased (born and raised in Norfolk, I
would often take day trips here for Christmas shopping), but plenty of travel
publications agree — Richmond is a historic town that's hot right now. In
Virginia's capital, visitors can find refined history (picture beautiful brick
mansions, and art galleries with awesome vintage finds) mixed with a funky infusion of hipster vibes, thanks to craft beer breweries, quirky shops, and a
cyclist-friendly atmosphere. Carytown is a wonderful spot to spend the day — sort through handcrafted jewelry and gifts in the stores along the main street,
and reward yourself after with a meal at the lively Can-Can.
Where to Stay: The Historic Powhatan Resort is a great pick for
a historic stay. Sure, it might actually be located in Williamsburg, but
that's less than an hour from Richmond and is also a destination worth
exploring.
Kyle's Pick: Phnom Penh, Cambodia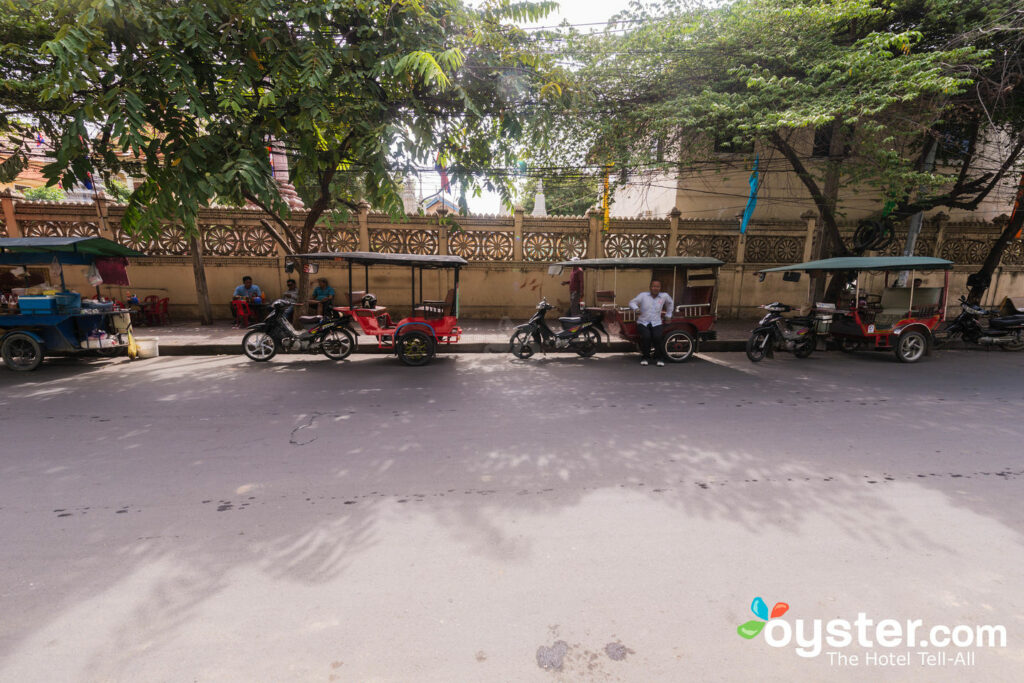 I haven't met a lot of people who feel the way I feel about Phnom Penh, but they're all wrong (obviously). At its core, this is a wildly chaotic yet perfectly manageable city that's remarkably cosmopolitan — there are swank boutiques, late night drag shows, Khmer coffee, bustling markets, and all of the amazing street food one can eat for under two US dollars. It's not all good times, though — just 40 years ago Phnom Penh was ground zero for one of history's worst atrocities under the Khmer Rouge. With ideological demagogues of all creeds dominating today's news, the Killing Fields at Choeung Ek and the Tuol Sleng Genocide Museum are necessary reminders of the horrors that human hearts and minds are capable of wreaking.
Where to Stay: Phnom Penh is crazy for boutique hotels — the city does them very well, and at rates way below those in neighboring Thailand. Le Maison d'Ambre has stylish, spacious, themed apartment-style rooms and the hotel is only a 10-minute walk to the trendy shops and bars along 13 Street.
Maria's Pick: Havana, Cuba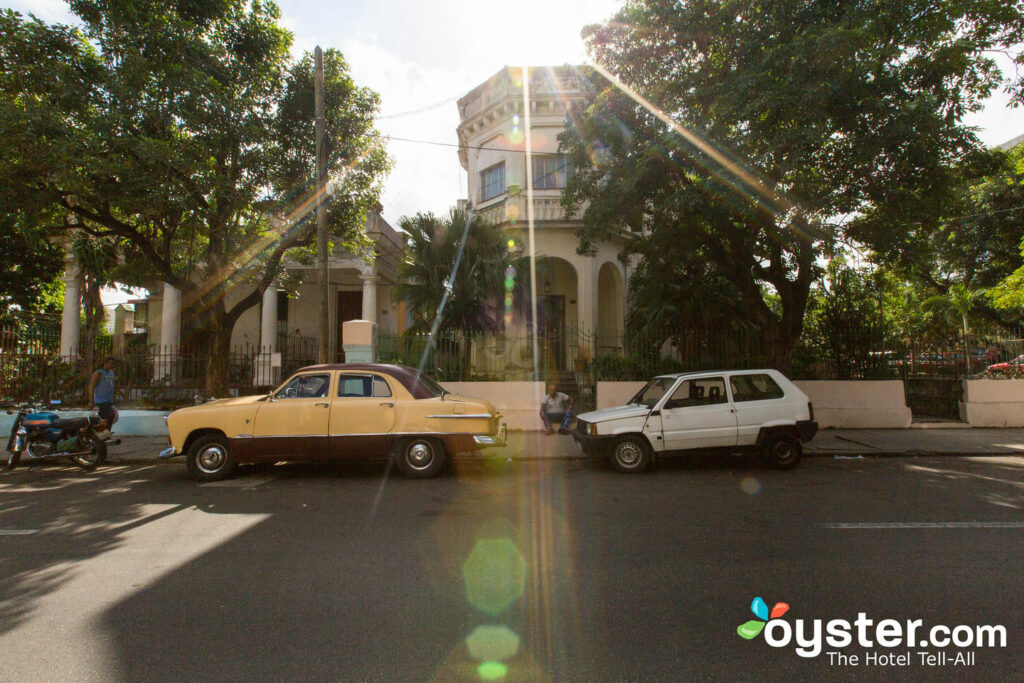 Ninety miles off the coast of Key West, Cuba has always been
tantalizingly close for Americans, but oh-so-far when it comes to all of its
travel restrictions. Thankfully, crossing that divide is becoming much more
doable. Tourism visas are easier to come by, the U.S. Embassy has reopened, and JetBlue has started flying direct. Of course, I may be biased.
Our team just raced over to inspect hotels for Oyster, and I fell in love with
the music, vintage cars, and spirit of this Caribbean nation. Sipping a
piña colada at the Hotel Nacional with the sea arching over the shoreline and a
Cuban flag fluttering in the air, it's impossible not to feel your heart lift.
And as the city rapidly evolves, the time to visit and see "Cuba Libre" is
now.
Where to Stay: Hotel Nacional de Cuba. The pride of
Havana, this hotel has waterfront views and those killer piña coladas. [Note: Our review of this hotel will soon be on Oyster.com so check back soon!]
Related Link: 13 Things You Need To Know Before You Go To Cuba
… and Stockholm, Sweden
Let me be clear, no one needs another reason to visit Stockholm.
The city, an archipelago laced together with bridges, has postcard views from every
other block. The spiky medieval architecture and cobblestone lanes in its old
town is the stuff of fairy tales. And then there's the cafe culture, where
stopping for a "fika" (a treat-yourself coffee break) is a way of life. But
admittedly, it's on my must-see list for a very specific reason — the
Eurovision Song Contest, which is being held in Stockholm in 2016. For the
uninitiated, Eurovision is an American-Idol-style pop-song contest that's been
running since the '50s. It's almost unknown in the U.S., but Europeans consider
it a deeply guilty pleasure. (Magnify your feelings about Taylor Swift times a
thousand.) I'm pairing this with a visit to the new ABBA museum, a band that
kicked off their career at the 1974 Eurovision.
Where to Stay: Hotel Rival. Owned by ABBA alum Benny
Andersson, this upscale hotel is the place for any Eurovision fan.
Related Link: The 10 Happiest Countries in the World
Lara's Pick: Manzanillo, Mexico
A less well-known resort town and shipping port in Mexico,
Manzanillo is a bit of hidden gem, although some may recognize it from the Bo
Derek and Dudley Moore film "10." Situated on the Pacific side of Mexico, it fortunately missed what was expected
to be devastating destruction from Hurricane Patricia back in October. I was
able to visit the laid-back city in July, and was blown away by its lush beauty
and friendly locals. From the stunning beaches and fantastic snorkeling, to the
delicious ceviche and day trips to both active and inactive volcanoes, there are options here for both relaxation-minded and adventure-seeking travelers. Though the city
sees a fair number of tourists, it's managed to retain an authentic Mexican
vibe; but now that the secret is out, best to make a visit in 2016 before that
changes.
Where to Stay: If
rustic, gorgeous bungalows are your style, Pepes Hideaway is a phenomenal
pick. For all-inclusive and entertainment lovers, head to the historic Las
Hadas Golf Resort and Marina.
… and Glacier National Park, Montana
I spent three days in Glacier National Park over the summer and my jaw was dropped nearly the entire time. It's easily one of the most breathtaking places I've been, featuring rocky mountains, diverse wildlife, and stunning lakes spread out over the 1,583 square miles. At one point in time, 150 glaciers existed in the park; the number is currently at 25, though scientists believe if the current warming trends continue, they'll all be gone by 2030. So if gorgeous landscapes, hiking, camping, and getting in touch with nature sounds appealing, head here. Unlike national parks like Yellowstone and the Grand Canyon, it isn't overrun with people, allowing you to have truly peaceful moments alone amongst mountain goats, still water, and wildflowers.
Where to Stay: Pack your tent and camp! There are several campsites throughout the park for under $25/night. But if sleeping bags aren't your thing, Many Glacier Hotel has a lovely spot on Swiftcurrent Lake.
All products are independently selected by our writers and editors. If you buy something through our links, Oyster may earn an affiliate commission.