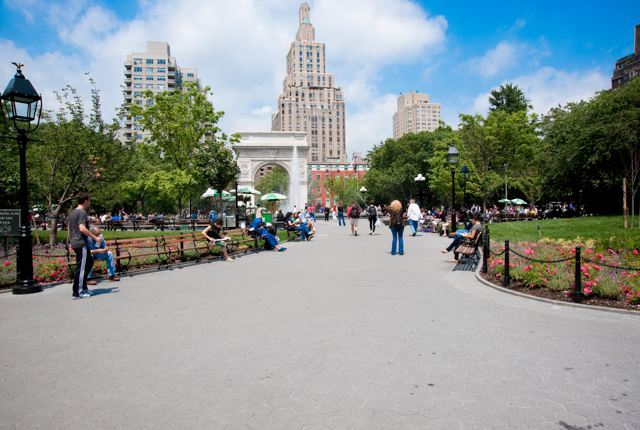 New York City hotels tend to fit two extremes: over-the-top luxury property or generic chain hotel. The former comes with an astronomical price tag, and the latter usually leaves guests feeling overlooked and underwhelmed. But there's a better way: the New York City guesthouse. This option is as close to having your own Manhattan pied-á-terre as you're likely going to get. Guesthouse hotels are a cross between an inn and a bed-and-breakfast. The properties are usually intimate, charming, and set away from bustling tourist zones like Times Square or Midtown East. Even better, the owners are often available to provide insider information on some of New York's best neighborhoods. Read on for our five favorite guesthouses in New York City.
More than 130 years old, 255West Guesthouse looks like it came straight out of a design magazine. Every inch of this Harlem brownstone is dedicated to art and style. The four individually designed rooms include a smart TV, fireplace, and gorgeous bathroom. Plus, the owners are on-hand to provide assistance and give their personal cell phone numbers for any requests. Guests are welcome to use the beautiful living room and help themselves to coffee. For getting around the city, the 135th Street subway station is a six-minute walk away.
Chez Michelle (named after the French owner who lives in the guesthouse's basement) has turned two bedrooms on the first floor of her brownstone into comfortable guest rooms. Free coffee and tea are provided, and there's a lovely back garden. Michelle is happy to provide information and suggestions on Harlem and the borough. The location on a quiet residential block is 10 minutes from the Apollo Theater and a 20-minute walk to the top of Central Park.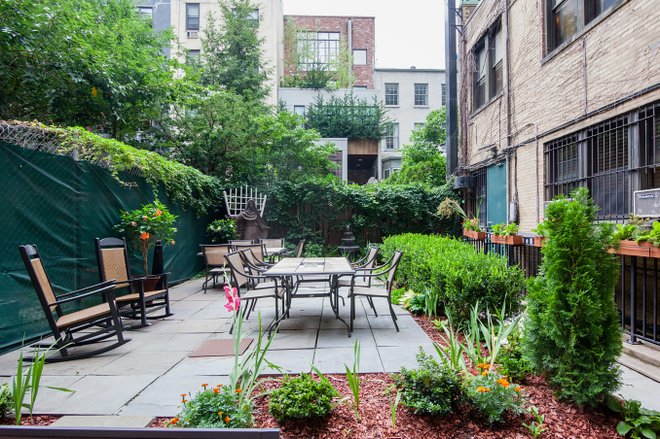 Leo House is the most humble guesthouse on this list, but we love it for its vibrant Chelsea location and peaceful backyard garden. The hotel has been owned and operated by the Catholic church since the 1920s, and clean, bright rooms often have a small cross hanging on the wall. There's also an on-site chapel and nice breakfast for a nominal fee. It's about a 10-minute walk to Chelsea Market and one block to a subway line.
710 Guest Suites offers a true home-away-from-home experience in Harlem's Sugar Hill neighborhood. Four gorgeous apartments are divided among the five-story brownstone and each unit includes a full kitchen and artistic design. Some apartments have furnished terraces and laundry facilities. Guests are welcomed with a bottle of wine. Note that this guesthouse has a 30-day minimum requirement.
It's all about old-world charm at The Inn at Irving Place, a quaint property tucked away from bustling Union Square. Technically, it's called an inn, but we're including it on the list since it's in an urban area away from touristy streets. The 12 guest rooms have been lovingly decorated with period antiques and fireplaces. Locals and tourists visit the hotel for Lady Mendl's, the cozy tea room. Continental breakfast is also served for a small fee. At night, Cibar offers a martini list and a few small candlelit tables; outdoor seating is available in the summer.
You'll Also Like:
All products are independently selected by our writers and editors. If you buy something through our links, Oyster may earn an affiliate commission.