Packed with cobblestone streets, Gothic churches, colorful baroque buildings, and the romantic Charles Bridge, Prague is the epitome of a charming European city. And as picturesque as its attractions can be, the destination's hotels -- with their old-school decor and rich history -- are equally enchanting. While there are all kinds of accommodations to choose from (luxury, value, business, and the list goes on), we have a soft spot for those that ooze charm. With that, here are eight idyllic hotels to consider during your next sojourn to the City of 100 Spires. Go ahead, and Czech in.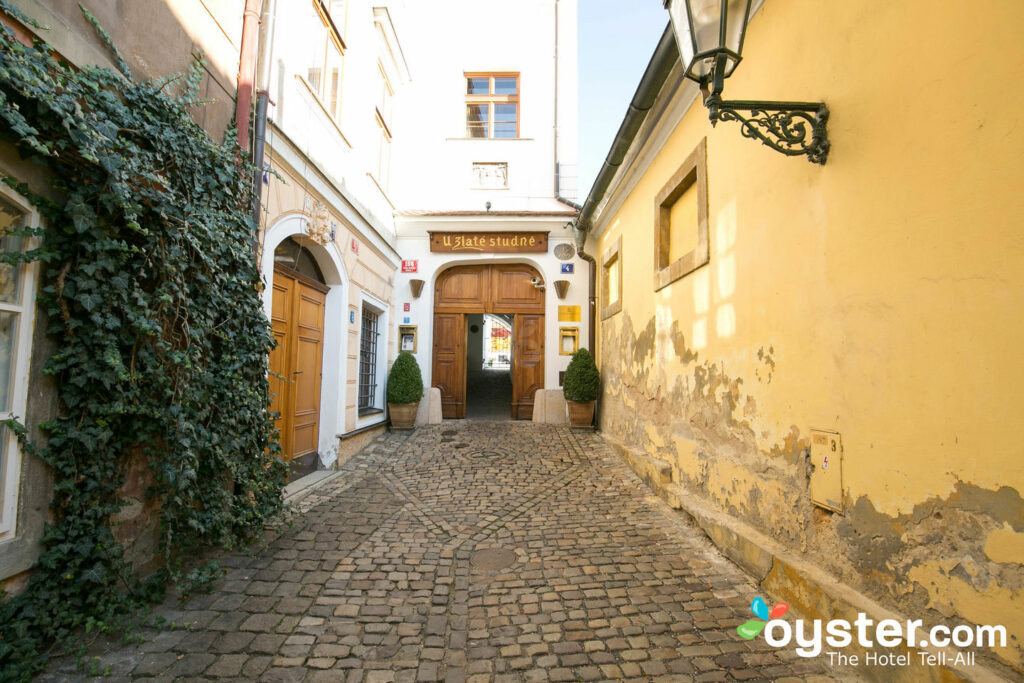 Follow the narrow, cobblestone streets to the entrance of this boutique hotel, which is located near the Prague Castle and Charles Bridge. Formerly the private residence of Emperor Rudolph II, the elegant digs now house wooden staircases, tapestry rugs, a restaurant with optional terrace seating, and other eclectic touches. The 19 rooms — some of which are fairly compact — balance a homey and contemporary vibe by pairing potted plants and pretty florals alongside Apple TVs and iPads. And come summer, guests get the royal treatment, with direct, private gate access to the Royal Gardens of the Prague Castle.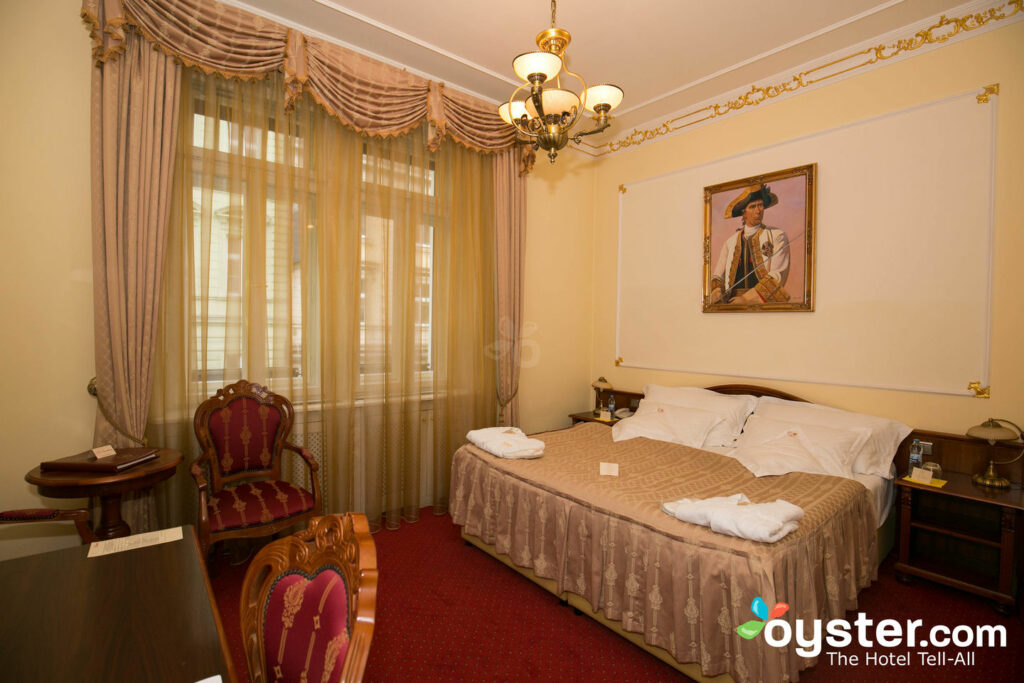 Those who prefer to stay away from the hustle and bustle of Prague's Old Town and other main tourist attractions will appreciate the quiet location of this boutique hotel. Situated across from Staropramenbrewery, the building's green-and-gold exterior makes a memorable first impression. Inside, guests will continue to be wowed by the baroque details, ornate gilt cornices, classical music, and a sparkling chandelier at the center of it all. This air of old-fashioned elegance also spills into each of the rooms, which are dedicated to a historic general or military leader (think Napolean Bonaparte and Albrecht). Wake up to inviting details like tasseled drapes, intricate gilt detailing, silk and velvet fabrics, and deep jewel tones.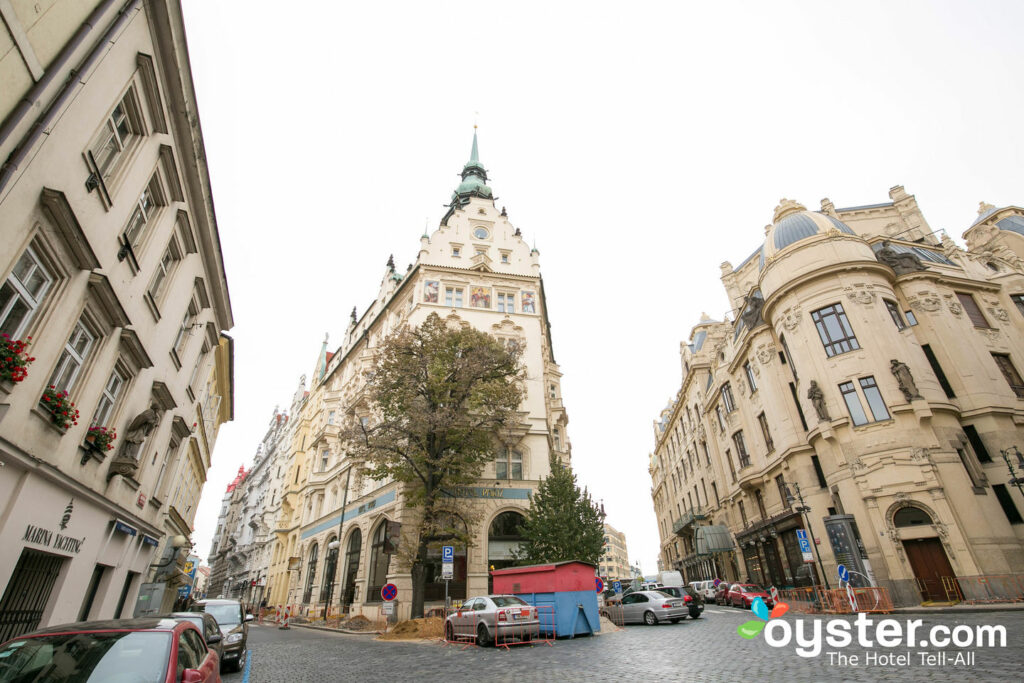 Built in 1904, this 112-year-old hotel still holds on to some of its old-timey charm. Upon passing through the high-arched door with an intricate floral and vine design, guests will be met with an old-fashioned elevator as well as a stairway with a red-and-gold runner. Hallways also feature an eclectic mix of artwork like medieval-style tapestries and Mucha prints. That's not to say the 86-room property only lives in the past. There's a fitness center, spa, coffee shop, and French and Czech restaurant on the premises, too. And the rooms, which are outfitted in gold, peach, tan, and green shades, come equipped with bathrooms with heated floors. Some even boast gorgeous city views. Plus, visitors be smack dab in the middle of Prague's historic center — and a seven-minute walk from the famous Astronomical Clock.
With throwback accents and a prime location on a picturesque cobblestone street in Old Town, this 82-room hotel checks off all the right boxes of a charming hotel. Behind the façade, visitors will find an antique typewriter in the reception area, ornate staircase and Art Nouveau antiques in the lobby, and grand pianos throughout the grounds. Rendezvous in the courtyard, which features a fountain as its centerpiece. Black-and-white photos depicting scenes of Prague and whirlpool tubs converge in the hotel's rooms, making for a modern, yet classic feel. Some spaces even come with exposed beams, skylights, and views of the Vltava River and Prague Castle, which only adds to its overall character.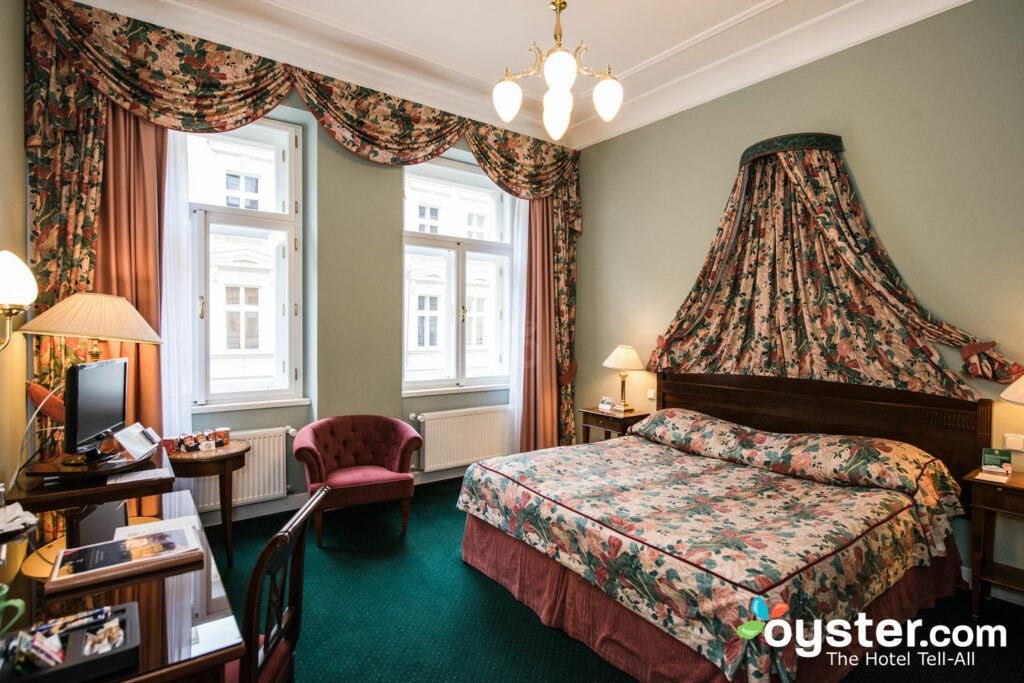 Built in 1984, this six-story, 32-room Art Nouveau hotel knows how to turn on the charm. Guests will be smitten the moment they step inside the iron gates and into the foyer that features gold antique light fixtures and a green carpeted staircase with an intricate iron banister. The rooms exude an old-world vibe, courtesy of the baroque floral drapes, carved hardwood furniture, gold-filigree light fixtures, and partial bed canopies. While only some have terraces, exposed wooden beams, and views of Prague Castle, all of have large windows that welcome plenty of light. Plus, the fact that the hotel boasts a lively ground-floor café and sits close to the action in Wenceslcas Square and Old Town doesn't hurt either.
If a sleek and modern space is what you're after, then this 27-room property might not be the one for you. For starters, the lobby is dressed in Victorian-inspired furniture and exposed wood beams while rooms are decked out in chandeliers, heavy wooden beds, and pretty bedding. Then there's the on-site Czech restaurant, U Dominikana, which is housed in a glass room that resembles a greenhouse with plants, trees, and vines growing inside and out. Come summer, folks also have the option to enjoy their meals al fresco — upping the romance factor even more.
Located between the Kinsky Garden and Vltava River, this 33-room hotel boasts four floors of charm. Cozy up by the fireplace in the library, savor the spectacular views from the rooftop terrace, or eat, drink, and be merry in the rustic restaurant and bar, which has wooden floors and a brick-arch ceiling. With floral curtains, pink walls, and green carpeting, the space doesn't skimp on the decor. When it comes time to turn in, head to the comfy rooms, which are painted a peach, pale yellow, or white shade. Some feature wooden floors while others have carpeting. Guests can also opt to stay in an attic room, which has sharply slanted ceilings that make for a snug, but homey fit.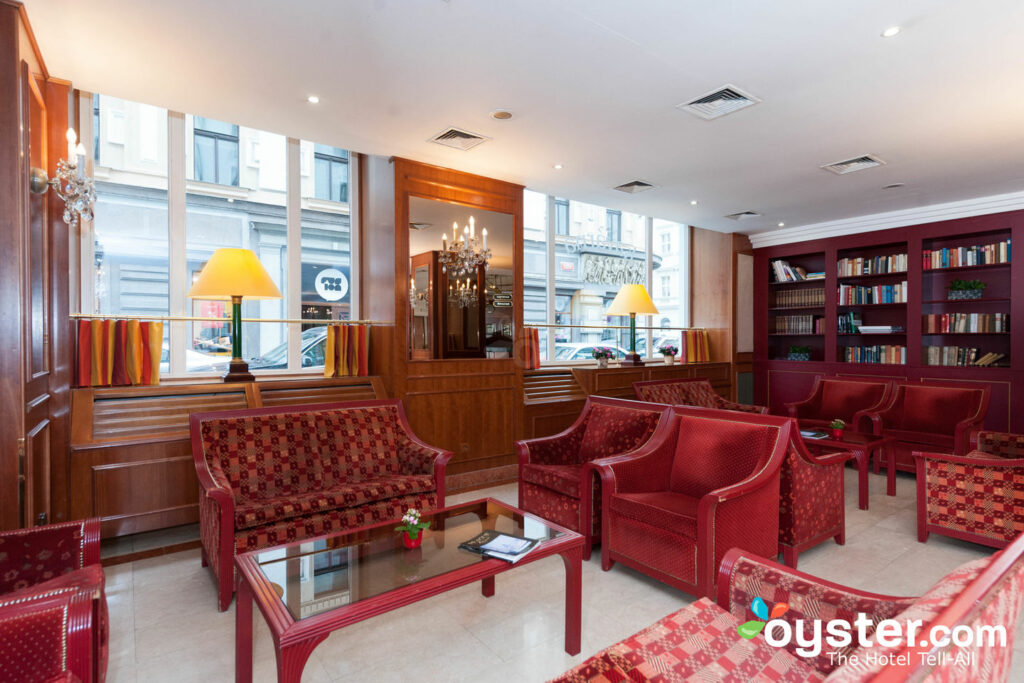 From the stately exterior to the airy lobby with antique paintings, no corner is left untouched at this 124-room Art Nouveau hotel in Prague's New Town. While there are certainly some lavish accents, the original architecture, plush red armchairs, and light fixtures offer an overall cozy, intimate atmosphere. The rooms, which feature dark red carpets, keep the appealing old-world charm alive as does the Gourmet Club restaurant, which is decorated with an original stained glass ceiling, patterned carpet, wood staircase, and fireplaces. L'Epoque, the breakfast eatery, shows off its arches and soft blue chairs in a bright space. The cherry on top: a seasonal rooftop and 24-hour room service.
Related Stories:
All products are independently selected by our writers and editors. If you buy something through our links, Oyster may earn an affiliate commission.