Given Europe's high concentration of gorgeous big cities and world-class art museums, it's easy to completely overlook the continent's abundance of small, quaint villages and townships. However, if you're after relaxation, peaceful country walks, beautiful architecture, and opportunities for cultural immersion on your next trip across the pond, consider cutting down some of your city time and head out to a village instead. Here are six of the most charming villages in Europe, along with our top picks for places to stay in each.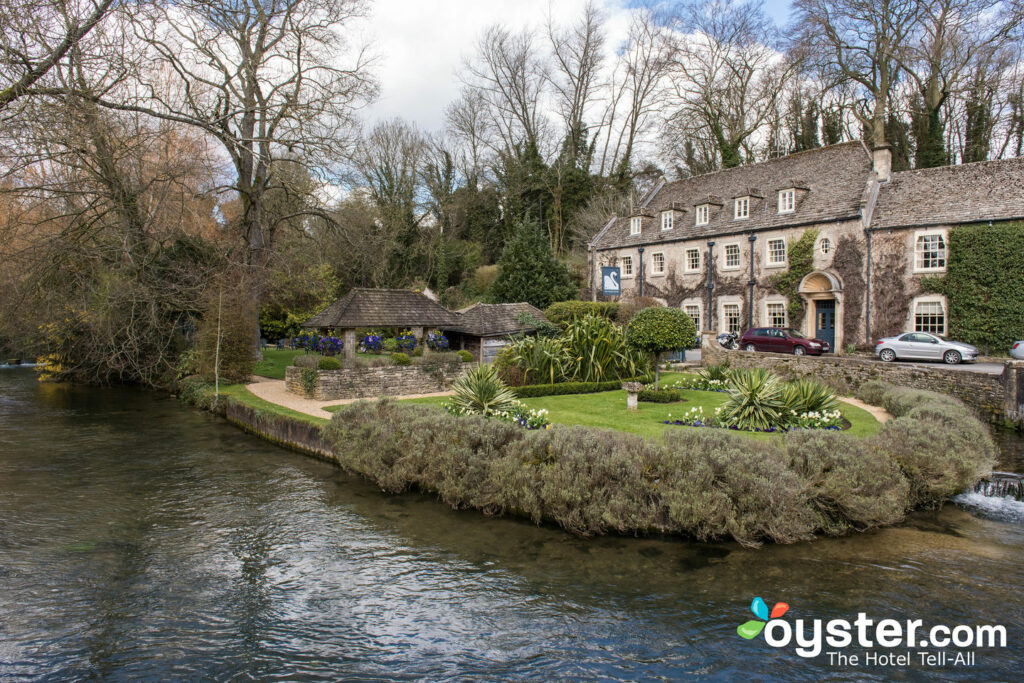 Often lauded as the most beautiful village of the Cotswolds, Bibury is also one of the most popular spots for visitors to stay in the area, and gets a steady stream of tourists from around the world. It's set among the rolling green hills that the region is known for and consists almost entirely of light-beige stone cottages, including the famous Arlington Row, a line of cottages dating back to 1380.
Oyster Hotel Pick:
Set on a hilltop on the French Riviera overlooking the Mediterranean Sea, the Provencal township of Eze is easily one of the most picturesque spots in the region. It's largely a tourist destination, and many of its buildings date back to the Middle Ages. While there are lots of shops and restaurants here as well as a botanical garden, it's far from bustling. In fact, Eze is particularly popular with couples seeking romantic solitude.
Oyster Hotel Pick:
Set on a tiny sea-facing island on the western coast of Ireland, Cong is a quiet village that's notable for its crumbling grey stone ruins and many outdoor activities. One of its biggest claims to fame is being the filming spot for the 1952 film "The Quiet Man," but the biggest draw for most visitors is the opportunity to visit (or stay in) the medieval Ashford Castle, which now operates as a luxury hotel.
Oyster Hotel Pick:
Germany's best-known spa town, Baden-Baden, in the Black Forest of Baden-Württemberg, has been a popular spot for soaking in mineral-rich thermal waters off and on since the Roman era. And while spa treatments and hot springs are still among the most popular draws for tourists, there are also plenty of museums, gardens, performing arts venues, and old charming old buildings and churches (the town made it through WW II unscathed).
Oyster Hotel Pick:
Spread over a hilltop nearly 2,000 meters above sea level, the Tuscan village of Montepulciano offers gorgeous medieval and Renaissance architecture as well as ample opportunities to visit wineries and sample the locally produced Vino Nobile di Montepulciano. Surrounded by fortifications dating back to the 14th century, the village features a handful of churches and public squares, and its cathedral has an enormous triptych of the Virgin Mary's Assumption, which is attributed to early-Renaissance Sienese School painter Taddeo Bartoli.
Oyster Hotel Pick:
Oia is arguably the most charming village on the beautiful Greek island of Santorini. This oft-photographed cliffside town is best known as a sunset-viewing spot, but it's fantastic any time of day thanks to its abundance of quintessential whitewashed structures topped with blue domes plus its fabulous views out onto the Aegean Sea. There's not much to do here beyond eating, drinking, and gawking at local scenery, but it has some of the island's best boutique hotels, many of which are tucked right into the cliffside.
Oyster Hotel Pick:
You'll Also Like:
All products are independently selected by our writers and editors. If you buy something through our links, Oyster may earn an affiliate commission.