Oftentimes a movie, TV show, or music video can suck you in with its gorgeous sets and shooting locations. They can feel so real, you just wish you could be there. Well, you probably can't live the fictional lives portrayed on the big and small screen (and sometimes, you probably don't wan t to), but you can catch a bit of the magic with a visit to the set locations. We've found some real-life places that set the scene for some of our favorite on-screen moments.
Mad Men Goes For Drinks at P.J. Clarke's in New York City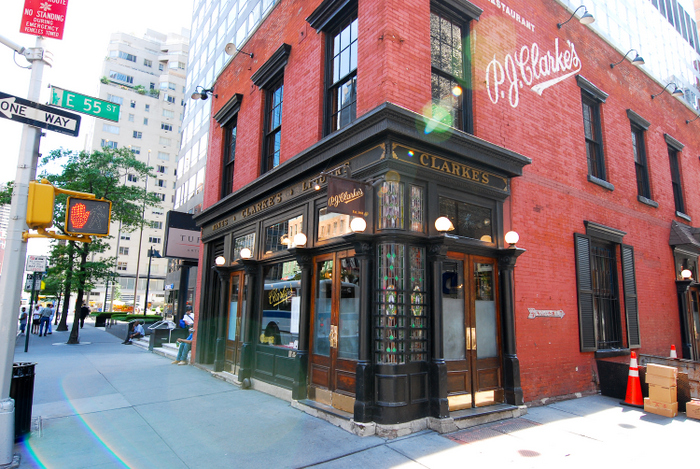 Photo Credit: Wikipedia
Mad Men is an amazing show for many reasons, including it's incredibly detailed portrayal of the 1960s in New York City. When Peggy gets promoted to a copywriter position, she invites everyone for a round of drinks at P.J. Clarke's. This landmark New York pub has been around since the 1800s and it is still a popular after-work spot. Back in the day, Elizabeth Taylor and Frank Sinatra were frequent patrons.
Where to stay: The Waldorf Towers
The Waldorf Towers occupies the top floors of the iconic Waldorf Astoria hotel in Midtown East. It is an exclusive boutique with 117 classic, individually decorated rooms, some of which have a rich history of famous guests and long-term residents. Most amenities are shared with its sister property — including the great (but pricey) restaurants, high-end Guerlain Spa, and beauty salon — but the hotel has its own lobby, fitness center, elevators, and concierges.
Rocky Runs up the Steps at the Art Museum in Philadelphia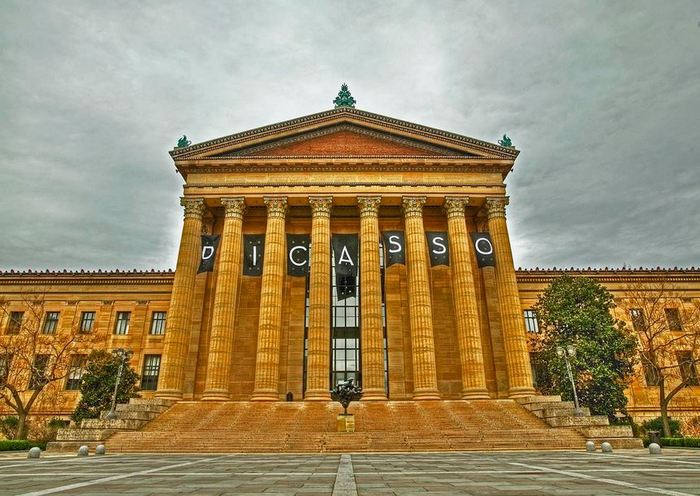 Photo Credit: Steve Eng on Flickr
The Rocky franchise is as "Philadelphia" as cheesesteak. Take Rocky's triumphant run up the step of the Philadelphia Art Museum and strike a pose when you get to the top. Don't forget to take a picture with Rocky's statue located at the bottom of the steps as well.
Where to Stay: Le Meridien Philadelphia
Le Meridien is one of the most stylish hotels in Center City, with a striking combination of historical and modern design. Only the Hotel Palomar offers the same level of luxury boutique experience. But it's not quite perfect: Some rooms face an interior atrium and lack privacy.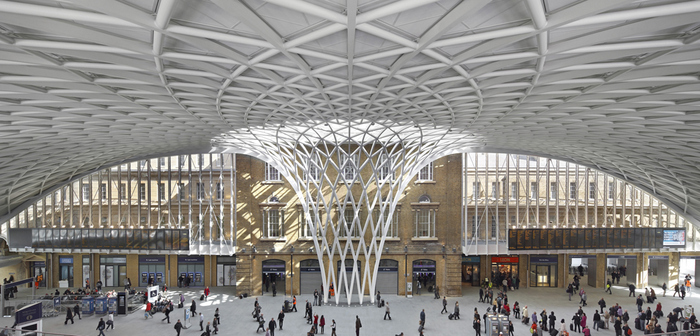 Photo Credit: Details Online
Fans of Harry Potter no doubt remember the train station where Harry Potter catches a ride to Hogwart's. It had to be tricky finding a train station with an out-of-this-world quality, but the phenomenal structure of King's Cross Station certainly fits the bill.
Where to stay: TheWesley
Originally student accommodations in the 1950s, the ethically conscious, 100-room Wesley Hotel is a small, upscale property that's proud of its sustainability focus and social awareness. Some of the common area decor ireflects a functional mindset, but rooms are modern and minimal with ample light and nice touches like flat-screen TVs, kettles, and big bathrooms. A quality breakfast is cooked to order and there's free snacks and bottled water, but some guests complain about noise from the nearby Tube.
Beyonce Gets Drunk in Love on Miami's Golden Beach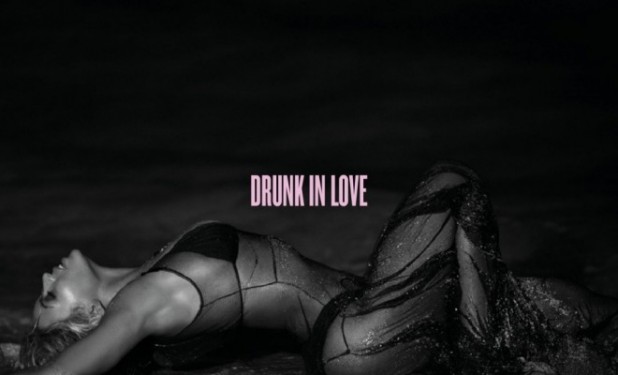 Photo Credit: Sound Cloud
Beyonce rented out a beachfront manse for this sexy, steamy video with husband Jay-Z, in which she rolls in the sand seductively on Miami's Golden Beach. This beach is a gorgeous, romantic vacation spot popular among couples. You may not look as good as Beyonce rolling on the beach, but you can sure try.
Where to Stay: Trump International Beach Resort
A well-priced, amenities-packed hotel right on the beach in Sunny Isles, the Trump International Beach Resort offers service that's extremely friendly and professional, but more casual than at other Trump properties. Limited dining and nightlife options, plus kid-friendly features, make it a better fit for families and business travelers than scene-hunting sophisticates.
The Hunger Games Takes Over the Knight Theater in Charlotte, NC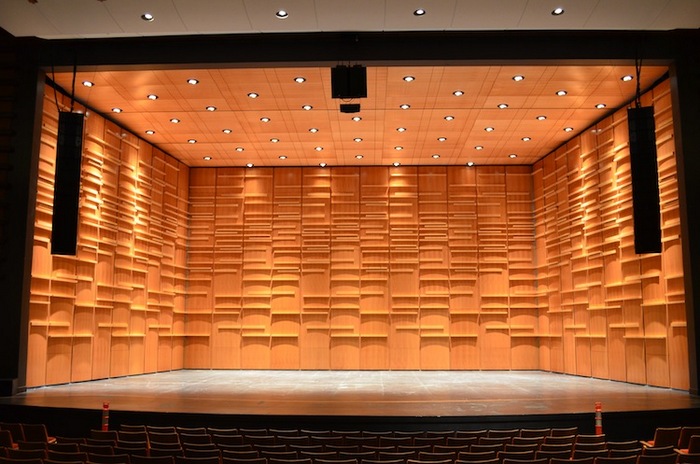 Photo Credit: Road Trippers
North Carolina's beautiful outdoors was the perfect setting for the Hunger Games; Pisgah National Forest and Dupont State Recreational Forest in Asheville provided the backdrops for many key scenes. The strange and futuristic design of the Knight Theater in Charlotte worked so well as the Capitol building for the Tribute interview scenes that they did little to alter its appearance.
Where to Stay: Hilton Charlotte Center City
The Hilton Charlotte Center City is one of Charlotte's best upscale hotels, with an excellent Uptown location within walking distance of tons of sights and museums. The 400 rooms are stylish, with pops of color and attractive artwork on the walls (not your typical hotel prints). The bathrooms are also stylish, but small, with spacious walk-in showers. The hotel is a nice value for Hilton Honors members, but those who are non-members are required to pay an extra fee for Wi-Fi and use of the attached YMCA next door (the hotel does not have its own fitness center).
Brides Battle for The Plaza in New York City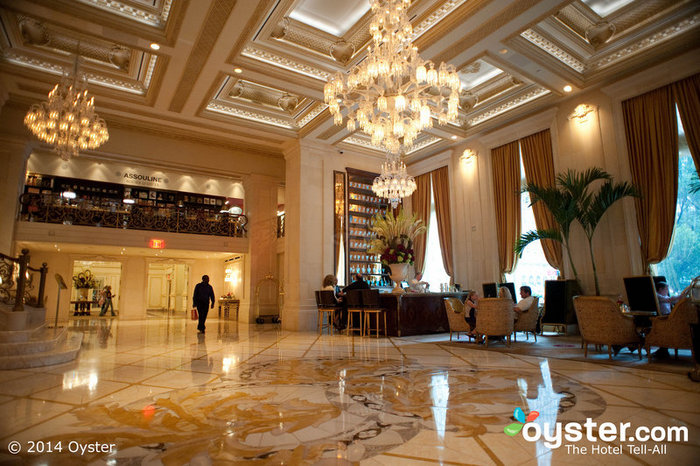 The movie Bride Wars pits best friend against best friend in a battle for the coveted wedding venue of The Plaza in New York City. It's easy to see why friends would fight over the chance to wed in this gorgeous, century-old hotel. Wedding or not, it's a fabulous place to stay for a luxury vacation in New York with the upscale boutiques of Shops at the Plaza and Central Park just across the street.
Where to Stay: The Plaza
The century-old, 282-room Plaza is a New York landmark. A $400 million overhaul in 2008 gave the huge rooms gold-plated bathroom fixtures, but it also converted most rooms overlooking Central Park into privately owned residences. Still, the exceptional spa and 24-hour butler service make it worth the splurge.
Aerosmith is Jaded by the Los Angeles Theatre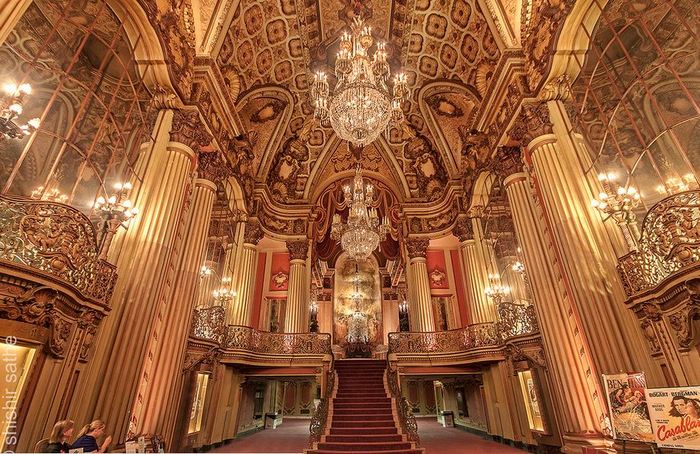 Photo Credit: sathellite on Flickr
The Los Angeles Theatre provided a spectacular backdrop for Jaded, the first single from Aerosmith's album Just Push Play. The venue played into the Alice In Wonderland quality of the video with outrageous costumes, acrobats, flame-throwers, and contortionists.
Where to Stay: Beverly Wilshire Beverly Hills
Less stuffy than the Beverly Hills Hotel, more glam than the Beverly Hilton, this iconic Beverly Hills hotel is a top luxury pick for business or leisure, families or romance. With beautiful guest rooms, a Wolfgang Puck restaurant, and a great spa, pooland fitness center, plus doting Four Seasons service, it's hard to find fault.
Check out Oyster's page on Google+
To learn more about Lonni Delane, visit her on Google+.
RELATED LINKS:
All products are independently selected by our writers and editors. If you buy something through our links, Oyster may earn an affiliate commission.