When it comes to traveling in Europe, it seems like everyone has something to say. There are countless online polls of best and worst sights to pore over ahead of a trip -- not to mention all of the advice from well-intentioned friends and family. The deluge of information makes sifting through the hype and nailing down an itinerary feel overwhelming. With that in mind, we turned to a few experts: trusted travel planners with years (or in some cases, decades) of experience traveling within Europe and helping clients make the most of their time abroad.
"It's hard to say what's not worth the hype, because somebody is always going to find something to appreciate from everything," says Gwen Kozlowski, general manager of Exeter International and Central Europe travel expert. She always starts with a phone call and tries to suss out the client's motivation for seeing any specific attraction. For example, she might begin a conversation by encouraging the client to ask "why do I want to see this palace? Is it because of its historical ramifications or do I simply want to see opulent interiors?" Being honest with yourself can help winnow down the options and ward off false expectations and travel letdowns.
Kozlowski adds that over-scheduling is likely to leave you feeling underwhelmed by even the most spectacular attraction, as you won't have enough time to soak up what makes it special. This can be especially true for the most popular sights, which shouldn't necessarily be dropped from an itinerary due to overcrowding, but probably won't be much fun if you're pressed for time. "Most of the popular destinations in Greece are worth the hype and the crowds," says Mina Agnos, president of Travelive, which provides trip planning for travelers to Greece, Italy, Spain, Egypt, and Turkey. "When you have the incredible ancient and UNESCO World Heritage sites, it's hard to say don't go," Agnos adds. Still, we wondered what Agnos, Kozlowski, and other travel planners consider to be the most overrated sights in Europe -- and what they prefer instead. Below, we've rounded up their best tips.
The most popular paid attraction in the U.K. is certainly eye-catching. The London Eye, a gigantic ferris wheel on the banks of the River Thames, measures nearly 443 feet tall and offers 360-degree city views from its glass passenger pods. But the 30-minute ride costs about $25 and is overrated, says Paul Bennett, co-founder of Context, a travel company that offers private guides and small group tours throughout Europe, Asia, and the Americas. Instead, Bennett suggests heading to the viewing level of Switch House, the new wing at Tate Modern, for panoramic skyline views that extend to Canary Wharf and Wembley Stadium, at no cost. Or, schedule a free visit to Sky Garden, a three-story public space at the top of the Walkie Talkie building with landscaped gardens, an open-air terrace, and an observation deck that offers incredible views of London.
Where to Stay: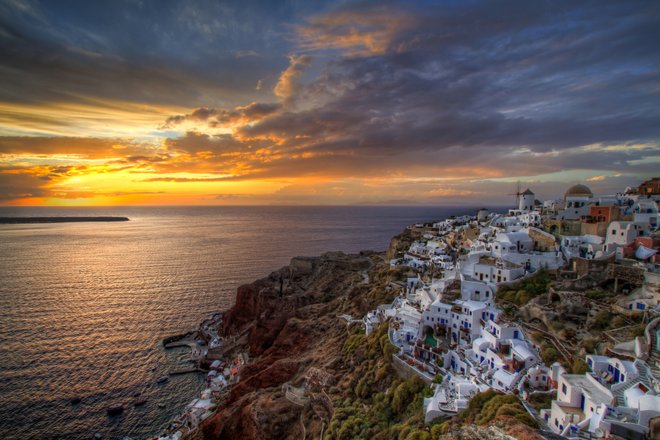 Sunset views from Oia, Santorini get plenty of praise. In fact, thousands of travelers flock to this small town every evening. But it's not necessarily worth the trek, or the battle with crowds, according to Agnos. "In all actuality, the sunset is just as stunning from other parts of the island," she says. As an alternative, try taking in the scene from the water — sunset cruises depart from Vlyhada and Ammoudi ports for groups, semi-private excursions, or private charters. Or, head to Akrotiri Lighthouse at the island's southwestern edge for exceptional sunsets and fewer crowds. The sunset views in Fira, which can be witnessed from a cafe or hotel balcony, are also impressive. "The secret is that many hotels in Oia don't have sunset views." Agnos says. "In Fira and Firostefani, all the way to Imerovigli, they do."
Where to Stay:
This famously askew bell tower in the Tuscan city of Pisa could be worth checking out if you're traveling with kids under the age of 12, says Joyce Falcone of The Italian Concierge, a travel agency that plans specialized Italy itineraries. Otherwise "save the knees and skip the steps in the tower," says Falcone. Instead, drive about 25 minutes north to another Tuscan city, Lucca, for fewer crowds and more sophistication. While you're there, Falcone suggests shopping on Via Fillungo or cycling around the city's ancient walls. But Lucca's most fascinating sight could be the Volto Santo (Holy Face), a sculpture that depicts a figure on a crucifix. Biblical figure Nicodemus is credited with the piece, which sits inside Lucca's 11th-century Romanesque cathedral. If you happen to be in the city at dusk on September 13, expect to see the sculpture being carried through the streets during the annual candlelit procession, Luminara di Santa Croce.
Where to Stay:
Travelers can count on seeing Berlin's Reichstag in every guidebook and must-see list, but a visit to the German parliament building can be a big letdown. "Guests are obsessed with going to it, but they don't realize that the whole point of the visit is to go to the glass dome for a view over the city," says Kozlowski. "It's not about a tour of the Reichstag or seeing parliament in action." So, skip the lines and the hassle of scheduling a visit and walk down the street to Panoramapunkt, a 25-story tower in Potsdamer Platz. "It's actually way higher than the Reichstag, so it gives you an even better panoramic view," Kozlowski says.
Where to Stay: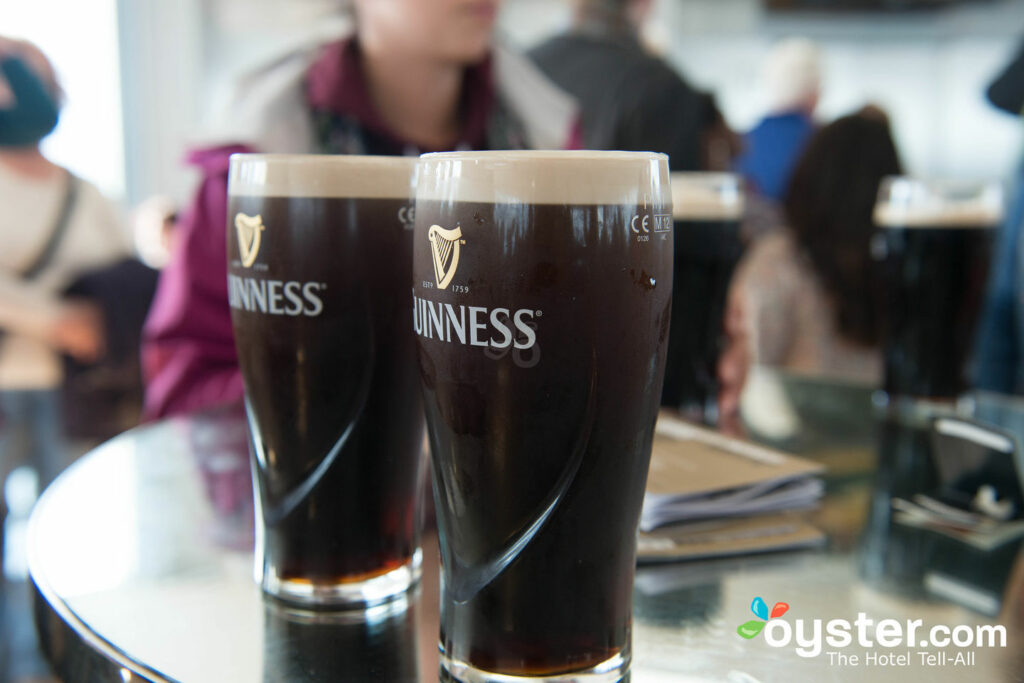 It's not hard to find a good pint of Guinness in Dublin, yet many travelers still insist on tasting it at the source — despite the crowds of tourists. Instead, the team at Context suggests holing up inside one of the city's pubs or microbreweries to taste craft beers made by smaller brands. One of their favorites is Porterhouse, which claims to be Ireland's oldest brewpub and largest independent brewery. As an alternative, visit the Teeling Whiskey Distillery, which recently opened to the public. "It's the only operational distillery in Dublin and the first of its kind to open its doors in over 125 years," says Bennett.
Where to Stay: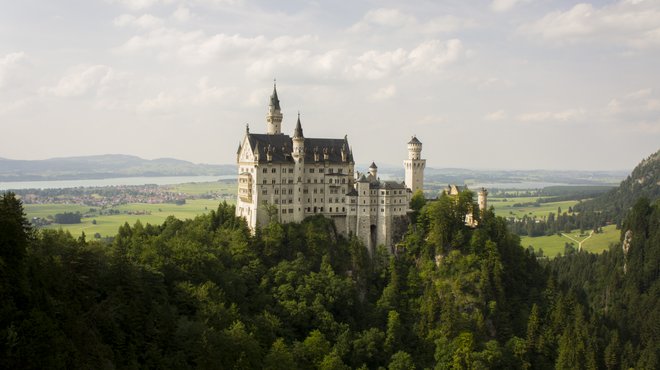 Munich travelers often insist on visiting the fairytale castle of Neuschwanstein, but don't realize that it's located two hours from the city by car. There are no direct trains that head there either, so an organized tour or car rental is a must. According to Kozlowski, between touring the interior and walking around town, travelers should expect a minimum eight- to nine-hour day when they visit the castle. "The interior of the palace isn't quite as grand as some of the others you can see," she says. "It's all about looking at it from a distance." Meanwhile, back in the heart of the city, there's another amazing castle with much more impressive decorations. "The Residenz in Munich has one of the most extensive palace interiors," Kozlowski says. Once home to Bavarian dukes, electors, and kings, the sprawling palace complex displays architecture and decor from the 16th to 19th centuries, offering a taste of Renaissance, Baroque, and Rococo styles, among others.
Where to Stay:
The Notre Dame's towers and crypt are no doubt striking and intriguing. The Gothic cathedral, which was restored in the 19th century, features more than 50 chimeras and gargoyles and an enormous bourdon bell plus played a role in Victor Hugo's 19th-century novel "The Hunchback of Notre-Dame." However, the sight is mobbed with tourists and there's an equally beguiling, less crowded alternative in a nearby Paris suburb. "Get your Gothic kicks at Saint-Denis, which is truly the birthplace of Gothic architecture," says Bennett. Completed in the 13th century, the basilica here has a macabre backstory that involves the decapitation of Denis (Paris' first bishop) in the third century. Plus, its Gothic stained glass panels are some of the earliest of their kind.
Where to Stay: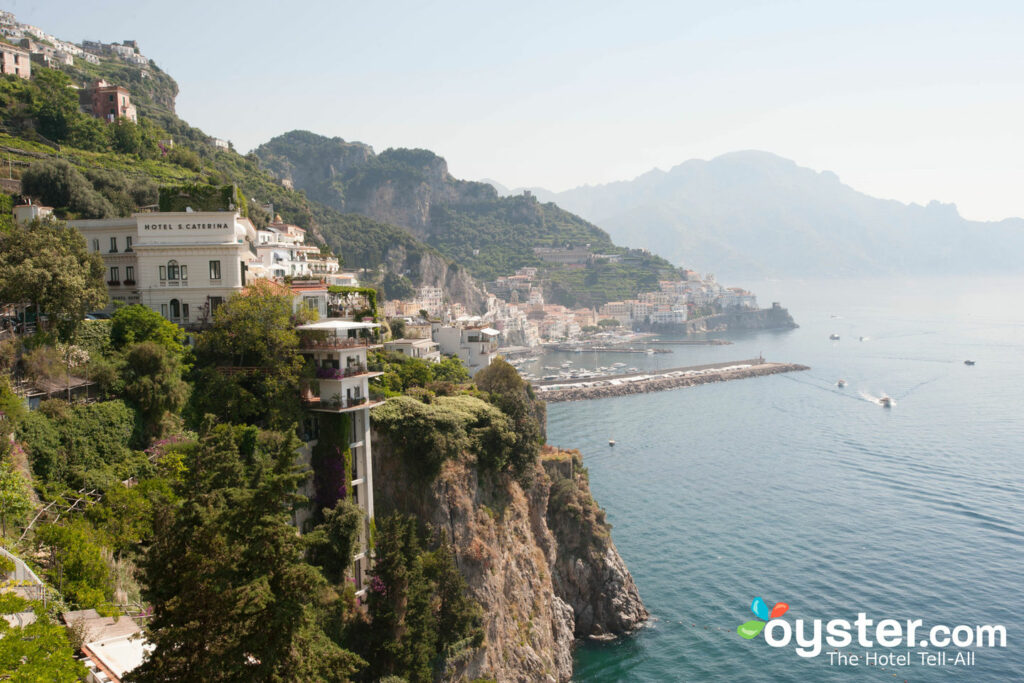 There's no denying how beautiful Italy's Amalfi Coast is, especially when seen from the water. When the narrow streets of Capri fill up with tourists, boat trips to grottos and Lido del Faro offer a less hectic perspective on the island's natural beauty, says Martina Reznick, luxury travel manager and Europe specialist for Absolute Travel. Still, the Amalfi Coast might be a little too hyped up and the crowds can be downright overwhelming. On the opposite coast of Italy, there's a quieter setting with sandy beaches — unlike Amalfi's rocky ones — and charming little towns with phenomenal food like orecchiette pasta, creamy burrata cheese, and fresh mussels. "Puglia is up-and-coming and has lots to offer," says Reznick. "It's not as crowded as some of the spots on the Amalfi Coast." Otranto, a Greek-settled seaside town in the province of Lecce, is a must-hit spot. Head there and choose from several different beaches. And don't miss the cathedral and its medieval floor mosaic, which is considered among the world's best examples of art and iconography from the Middle Ages.
Where to Stay:
Related Stories:
All products are independently selected by our writers and editors. If you buy something through our links, Oyster may earn an affiliate commission.