Forget Champagne and oysters (temporarily, at least) -- we think that on a romantic getaway, the hotel is the most important aphrodisiac you'll need. Evening river walks in Paris, gothic architecture in Prague, and shared spaghetti in Florence (Lady and the Tramp style!) can only get you so far if you don't have a great hotel room to go back to. No doubt the destination is the main event, but these eight romantic hotels in eight romantic European cities are bound to help the magic happen.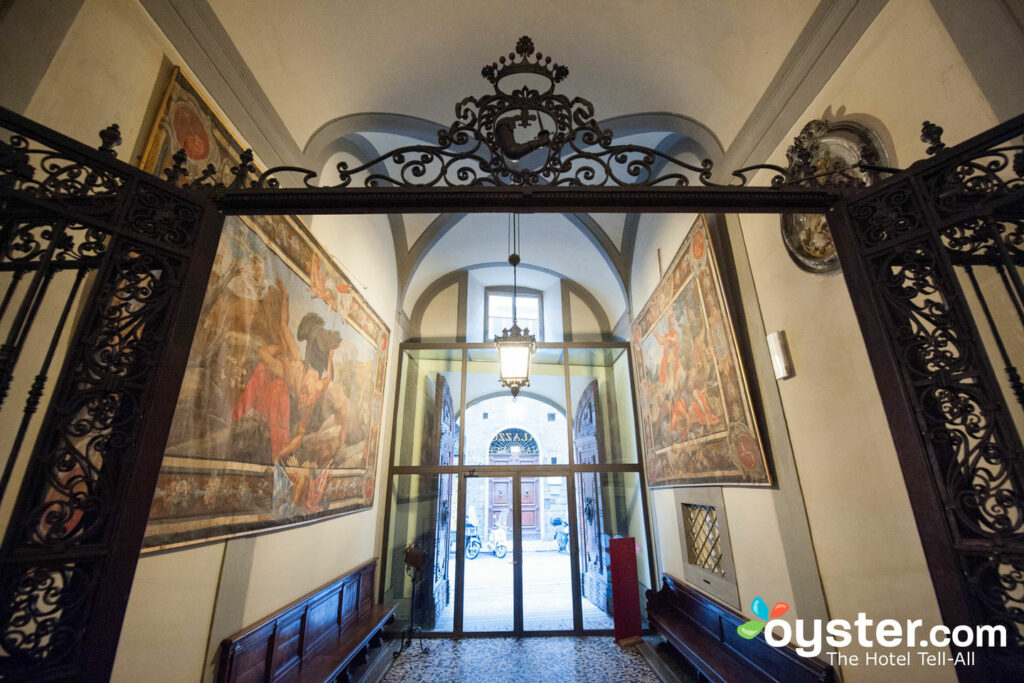 A rooftop bar with
views over the city, a champagne buffet at breakfast, and large, luxurious
rooms; the Palazzo Magnani Feroni in Florence is enough to tempt you to hole up
in the hotel during your break. If you do insist on leaving to take in the
romance of Florence and its incredible Renaissance art and architecture, then
make sure you ride the charming antique elevator when you return to your room.
Everyone knows Paris isn't cheap but the
relatively inexpensive Ermitage Hotel Sacre-Coeur offers lovers a certain level
of traditional, Marie Antoinette-style charm on a budget. Besides being located
at the foot of the Sacre-Coeur Basilica in Montmartre, one of the most
beautiful neighborhoods in Paris, there's another bonus for those on a
romantic getaway: Breakfast is served directly to your room, so if you're
feeling "tired," you don't even have to leave the bed.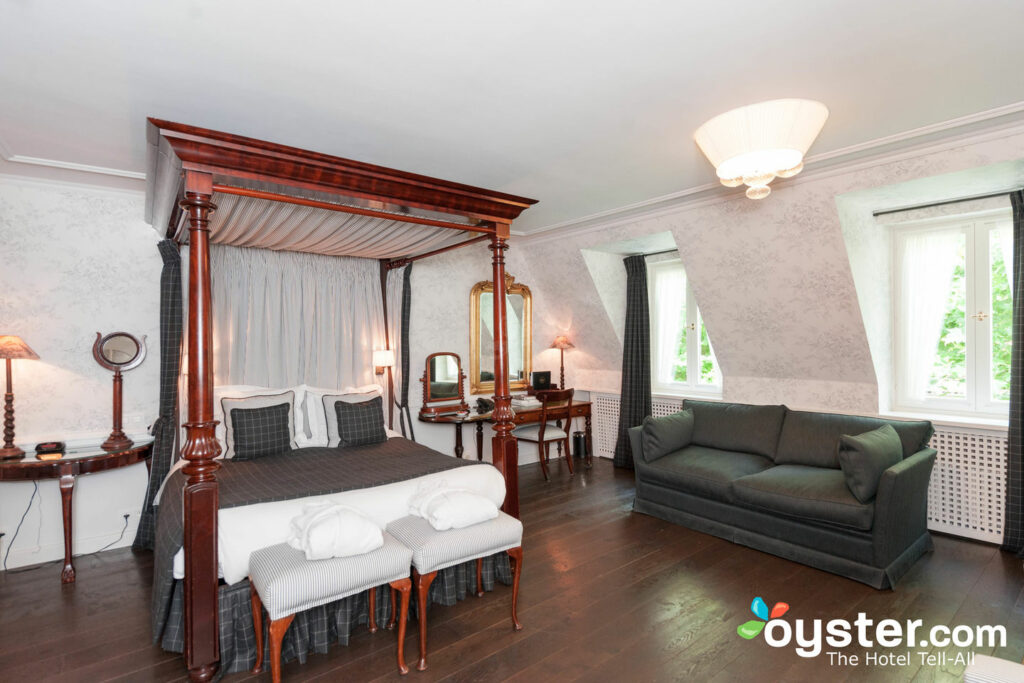 Bruges is a city known for its quiet
sophistication, so it's only right that star-crossed lovers should stay in a
hotel that reflects that. The Pand Hotel is located on one of Bruges' classic
cobbled streets next to the canal, and it matches the city's charm with its traditionally
elegant rooms. Some of the romantic rooms feature four-poster beds and
whirlpool tubs — and we think a stay here should always be topped off with the
Champagne breakfast.
By all means enjoy the beer halls of Munich
but when you're done, return to the roof terrace at the Muenchen Palace Hotel
to watch the sun set. If the weather lets you down, then make for your room
where the floor-to-ceiling windows will give you an almost equally as
impressive view. All rooms are chic and sumptuous, and the hotel has its own
sauna and steam room in case, you know, you want to make things even steamier
on your steamy Munich break.
With no formal reception and a few full-time residents, the Hotel Altstadt Vienna is as close to a home away from home
as you're going to find in a hotel — if your home looks like an art gallery,
that is. Described as a "modern art magazine come to life," the restored
townhouse will appeal to quirkier tastes. Oh, and some rooms feature roll top
baths, which is about as romantic as it gets.
With ivy dressing the façade, rooms
swathed in rich colors, and a three-tiered roof terrace that gives panoramic
views over the rooftops of Rome, the Hotel Campo De' Fiori is as dreamy as they
come. Located next to the bustling Campo De' Fiori plaza, the hotel allows you to step straight
from your grand, traditional room into a scene that switches from open-air
market to open-air party when the sun goes down.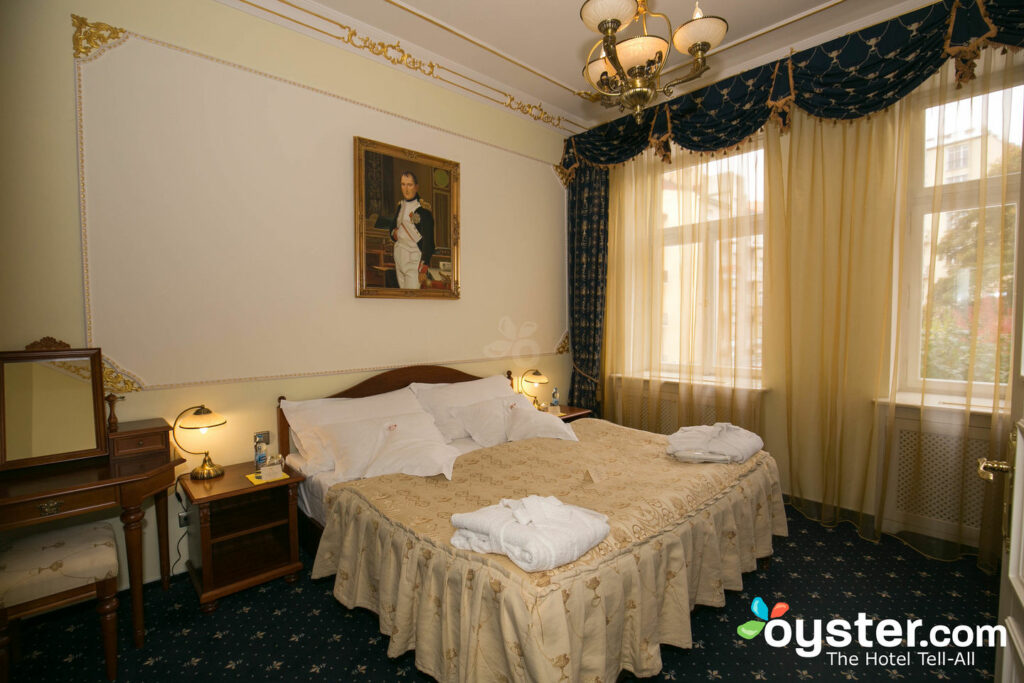 Prague's extravagant baroque Hotel General
is filled with charm. Some couples will enjoy harking back to the bohemian days (before smoking bans existed) in the hotel's smoky basement bar, and seeking out a quiet,
dimly lit corner for talk of revolution and romance (this is Prague after all).
A grand military theme inspires the interior, and velvet and silk fabrics in
the rooms are part of an old-fashioned take on the boutique hotel.
If you've ever watched a Bond movie and
dreamed of living the life of 007 or one of his many "companions," then Dukes
Hotel should be your next London destination. Not only does this super-romantic
hotel offer first-class service, elegant rooms, and refined decorum (there's a
strictly enforced dress code in the bar) in the heart of St. James, but it's also a spot that James Bond creator, Ian Fleming, regularly frequented it. Make the
most of your stay with an evening of "shaken, not stirred" Martinis in the bar
— with jacket and tie, gentlemen — because after all, you only live twice…
All products are independently selected by our writers and editors. If you buy something through our links, Oyster may earn an affiliate commission.