Valentine's Day is just around the corner and we're looking forward to having a romantic weekend -- especially a romantic long weekend, thanks to Presidents' Day. One of the best (and easiest...and least expensive) ways to turn up the heat this holiday is to just stay put in your own city -- but head to a luxurious hotel with features designed to heighten the romance. Staycations with a significant other can be the perfect way to experience some of the best properties your city has to offer; the true creme de la creme of your town is almost guaranteed to have cozy rooms, a spa, and a high-quality restaurant or two. At the twelve hotels that make our list, locals/guests won't need to leave the property -- and won't want to -- with all the couple-centric features. And if you don't live in one of these locales, fear not; you can always hop in a car or on a plane (although the "inexpensive" aspect might get knocked out).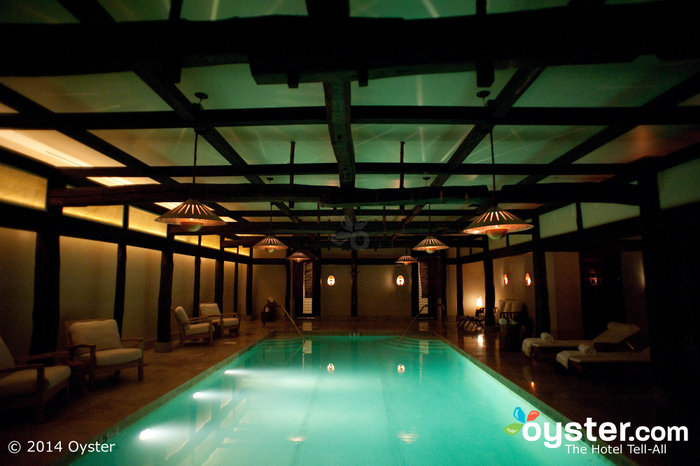 This virtually flawless 88-room TriBeCa hotel (opened in 2008 by Robert de Niro, among others) offers large, homey rooms, breathtaking design, and very attentive service. Even better: free Wi-Fi; free minibar snacks; and free Wii video games by request are also available. The Greenwich feels like a lush oasis in the middle of the once-industrial neighborhood, with a plant-filled courtyard, the luxurious Shibui spa, and an underground, lantern-lit pool beneath a 250-year-old Japanese farmhouse roof. The exceptional rooms, each uniquely designed to evoke an Italian home, and the hip rustic Italian restaurant, Locanda Verde, complete the romantic experience. Plus, you can skip the lengthy wait for a reservation at the restaurant and just order it up for room service!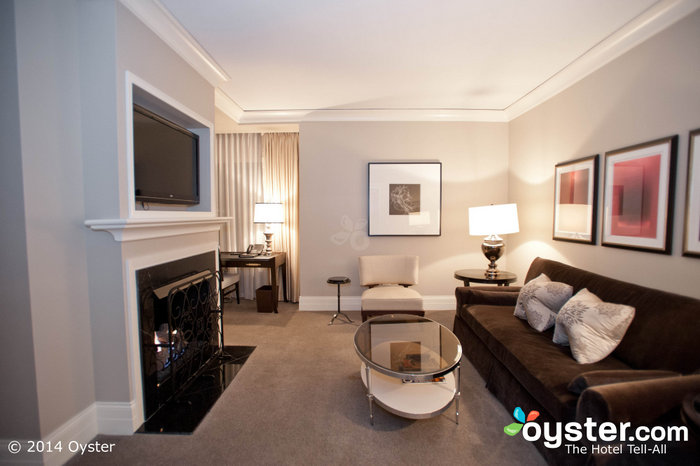 The Waldorf-Astoria offers top-of-the-line luxury in Chicago. With an intimate, boutique feel — but all the amenities of a large hotel — the 188-room Waldorf is a premier pick for romance. Sleek rooms feature neutral tones and contemporary furnishings; some have gas fireplaces. Gorgeous marble bathrooms offer separate showers and soaking tubs, as well as TVs inset in the mirrors. Highlights include the upscale restaurant Balsan, a top-notch spa, and a health club with extensive services and an indoor lap pool. Plus, the hotel's location in the swanky Gold Coast neighborhood puts it within walking distance of upscale shops, restaurants, and attractions. See how the one percent in your city live — if just for a weekend!
This luxurious boutique is a great spot for those looking for a quiet, romantic retreat while still being close to the major sights of Paris so you can explore your hometown like a tourist. With a sweeping private entrance surrounded by verdant green lawns and an impressive fountain, the upscale Saint James is a rare find in Paris — in fact, the 19th-century manor is considered the only chateau-hotel in the city. The 48 rooms and suites are large by Parisian standards, and are over-the-top lavish, with plus fabrics, gilded headboards, and crystal chandeliers. Excellent romantic features include the luxurious spa, with treatment rooms and steam rooms, and the terrace — a beautiful spot for lunch on a nice summer day.
The 99-room Mokara is one of San Antonio's most stylish hotels, featuring swanky amenities that include a beautiful rooftop pool, a premium spa, and fine dining — all in a prime location right on the River Walk. The rooms at this luxury boutique are bright and sophisticated, with contemporary, elegant decor, four-poster beds, and jetted soaking tubs. The Mokara's 17,000-square-foot signature spa features 18 private treatment rooms, as well as separate men's and women's relaxation lounges with plush furnishings, whirlpools, and steam rooms.
Considered one of the top resorts in the Southwest for nearly a decade, the serene yet sceney Sanctuary continues to impress its high-profile guests with its cuisine, spa, and gorgeous suites. It's not perfect — few resorts are — but it undeniably has the most desirable location in Scottsdale, overlooking Praying Monk Rock and the desert, not suburban sprawl. The spa is continuously ranked among the best in the world, thanks to its 12 indoor and outdoor treatment rooms, including the "sanctum," a stone-walled outdoor space for two with a vitality pool and deluge shower. There's also a meditation garden with a reflecting pond, a Watsu pool for a floating massage, and consultations like astrology and tarot are available. Couples would have a hard time not relaxing at this tranquil spot.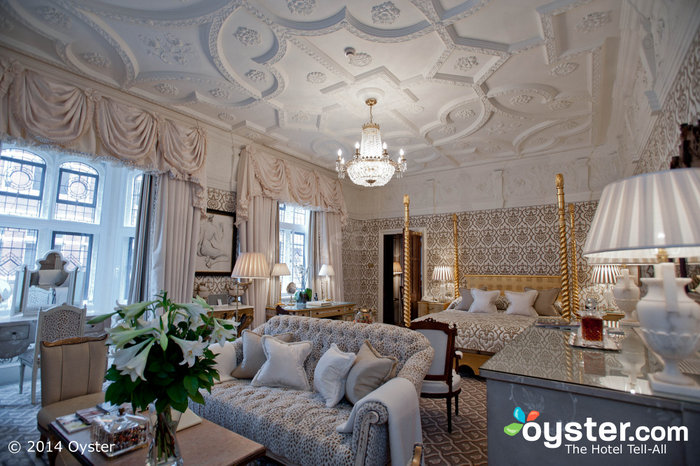 The Milestone is perhaps the most famous boutique hotel in London, and it certainly lives up to expectations, with exquisitely designed rooms and exceptional service. The service is where the hotel really shines, as each staff member is superbly trained, which helps ensure guests get the first-rate luxury experience for which the hotel is known. With a spa, a cozy atmosphere, and a fine-dining restaurant, the Milestone is a top romantic boutique pick. After booking, guests detail their preference for room color scheme, welcome drink, and in-room magazine selection. Upgrading to a suite gets you a luxury soap menu, nightly hot water bottles, and floating candles at turndown.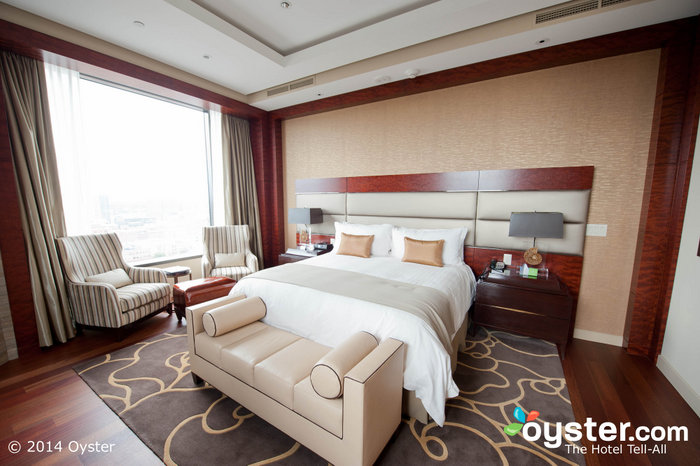 The Four Seasons' central location, attentive staff, and ultra-luxurious rooms make it one of Denver's top hotels. The rooms are some of the largest in Denver and boast deep soaking tubs, plush terrycloth robes, and well-stocked minibars — and some have fireplaces. The hotel offers all the features you'd expect from a property of this caliber: a year-round, heated outdoor pool, large fitness center, and upscale spa. The decor blends the sleek sophistication of a luxury chain with subtle Colorado influences.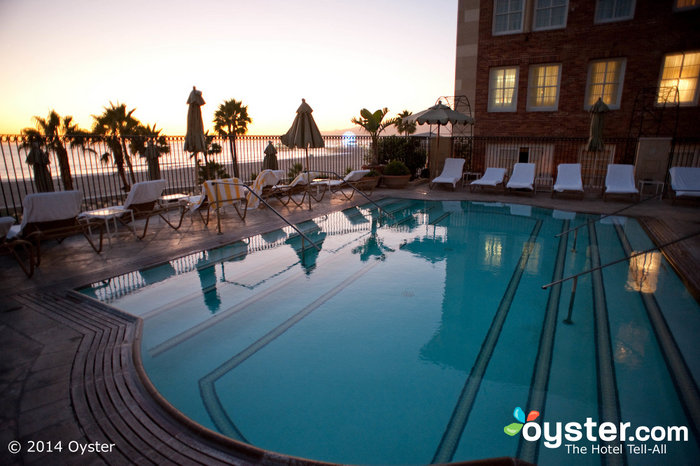 A location right on the sand (one of only two L.A. hotels with this feature) gives Santa Monica's luxury Casa del Mar plenty of opportunity to show off stunning, romantic views — whether they be from the fifth-floor rooftop pool and hot tub, the large, sumptuous suites with whirlpool bathtubs, or the elegant Veranda restaurant with its 20-foot high windows. Couples can sip cocktails and listen to live nightly jazz in the intimate lobby, enjoy private in-room massages — or take them poolside in the ocean breeze — and walk barefoot on the beach just a few feet from the hotel. An excellent, accommodating staff that's keenly respectful of privacy ties it all together.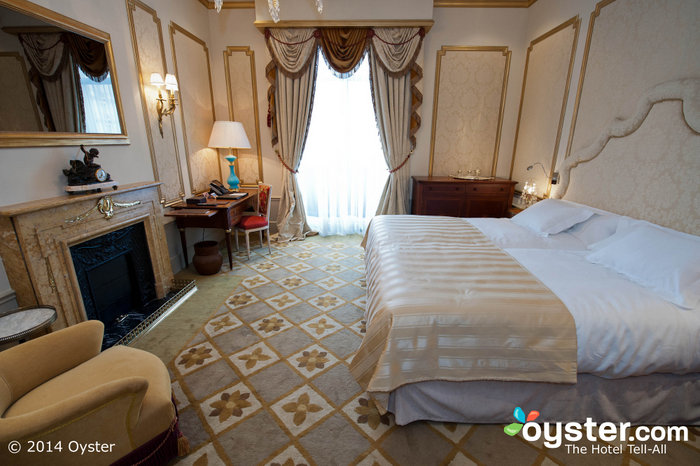 The Palace oozes elegance and old-world charm. Housed in an early 20th-century building a few blocks from the Gothic Quarter, the hotel is popular among well-heeled Spanish couples. The property boasts a Michelin-starred restaurant, Caelis, and an exclusive spa that features the only Temazcal sauna in Spain, Anne Semonin products, and traditional Mayan treatments. Classic, elegant rooms have upholstered walls, plush beds, and modern bathrooms with separate showers and tubs. Some even have Roman bath-style tubs.
An elite luxury boutique hotel, The Jefferson spoils couples with its near-impeccable service, exceptional spa that includes specialized "vinotherapies" to reflect Thomas Jefferson's love of wine, impressive details (like a TV embedded in the bathroom mirror), and colonial charm — a cozy library with a fireplace; a working dumbwaiter that delivers wine bottles from the hotel's 1,000-bottle cellar; and extra toiletries brought to the room on a silver tray.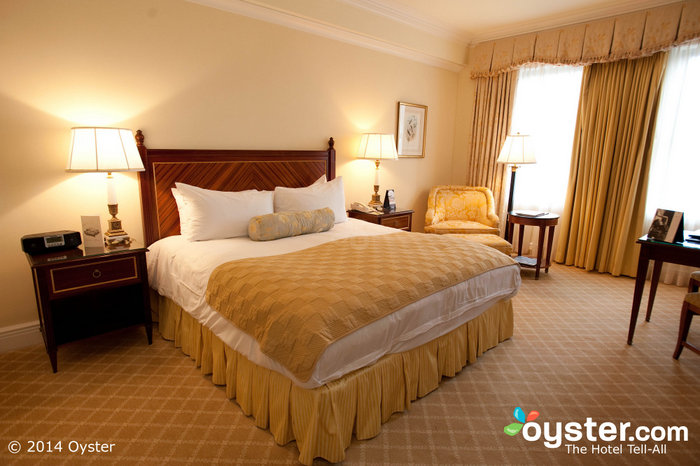 If there's anything more romantic than a summertime swan boat ride in Boston's Public Garden, it's walking hand-in-hand along the garden's pathways, bursting with vibrant leaves of red, yellow, and orange. Either way, this historic Beaux Arts hotel is right across the street. If you ask for one of the four standard Deluxe Rooms that come with fireplaces and park views (for no extra charge), or splurge on one of the suites, the free fireplace butler can build a blaze to greet you on your return. There's no pool or spa, but this hotel is all about cozying up in your room — that's probably just a tad nicer than your Brookline apartment, right?!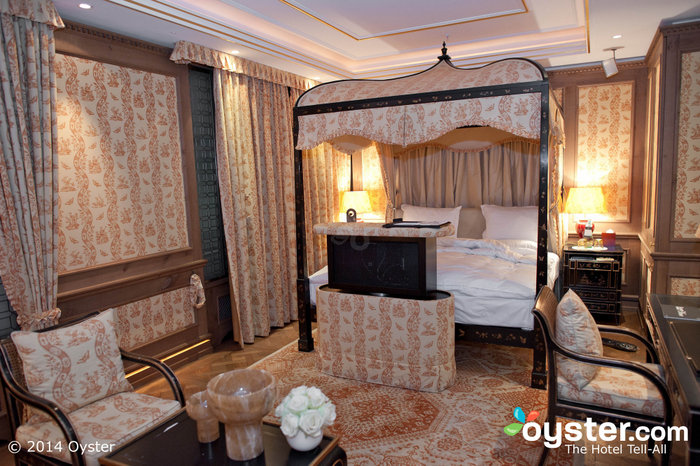 The Hotel Adlon Kempinski is an elegant, classic hotel with a rich history. Its predecessor was one of the most popular hotels in Europe through World War II, and it still attracts A-list clientele. Luxurious rooms have heavy drapes, four-poster canopy beds, plush couches, and fresh cut roses. Marble bathrooms offer soaking tubs and heated floors. These inviting rooms, combined with the hotel's impressive amenities — an indoor pool, full spa, fitness center, and variety of restaurants — make this one of the best picks for a romantic weekend in Berlin.
RELATED LINKS:
All products are independently selected by our writers and editors. If you buy something through our links, Oyster may earn an affiliate commission.