For many of us, traveling is an aphrodisiac. Fueled by adventure and new experiences, romance feels more passionate in a different zip code. However, you don't need to cross oceans or even get a passport to achieve the dopamine rush of being in a new place. America boasts some of the sexiest cities in the world for singles and couples alike. One needs only to know where to look, and Oyster did the research for you.
New York City, New York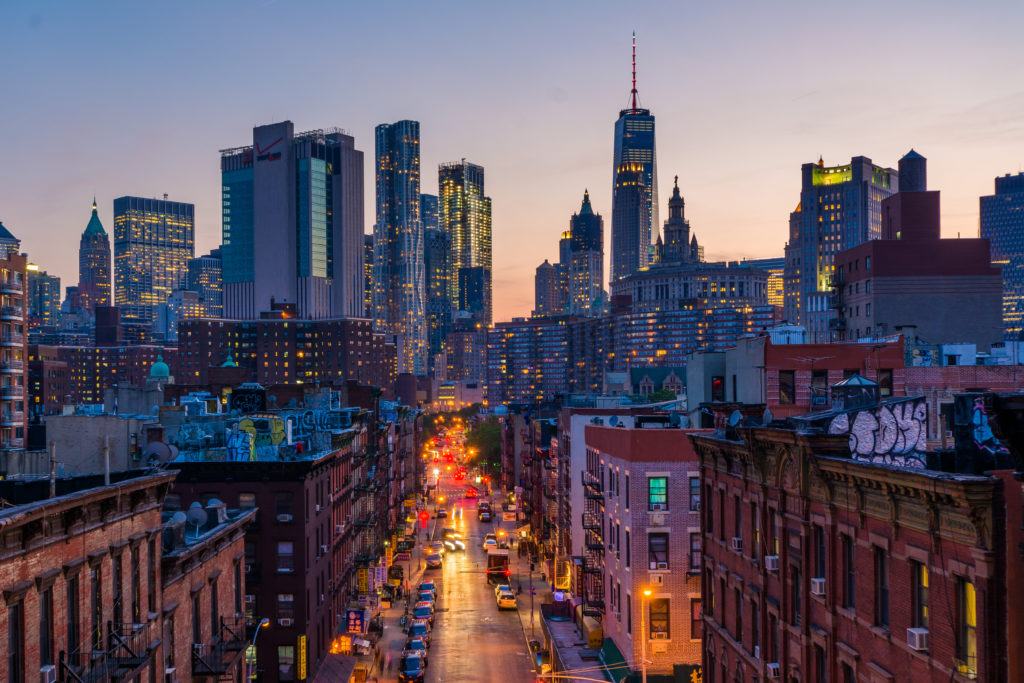 Requiring very little introduction, the Big Apple is admired worldwide and on of the most visited cities in the U.S. More than anything, sexy is a state of mind, the energy here is electrifying. Although New York City houses some of the most desired models, celebrities, actors, and pop stars, it's your average New Yorker that makes this the most interesting and diverse place in the world. Let's not forget, what is sexier than having everything you could possibly need all within a few blocks? And on an island holding over 8 million people, surely, there's something for everyone.
New York exudes the charm of culture and acceptance, palpable from the creativity of the Theater District to the grunge of the Lower East Side. New York City topped Playboy's list of sexiest cities, attributing its decision because "the people are hot, the sex is prime quality and the frequency is high, averaging 138 times per year." Not to mention, it also praised its vibrant and colorful nightlife. What else did you expect from the city that doesn't sleep? The standout neighborhoods to visit are Hells Kitchen, Chelsea, West Village, East Village/Lower East Side, and Williamsburg, all within a 10-minute Uber of each other. (Contrary to popular belief, Times Square is not very sexy, just a giant, crowded famous billboard.)
Recommended Hotel: Royalton Park Avenue
Miami, Florida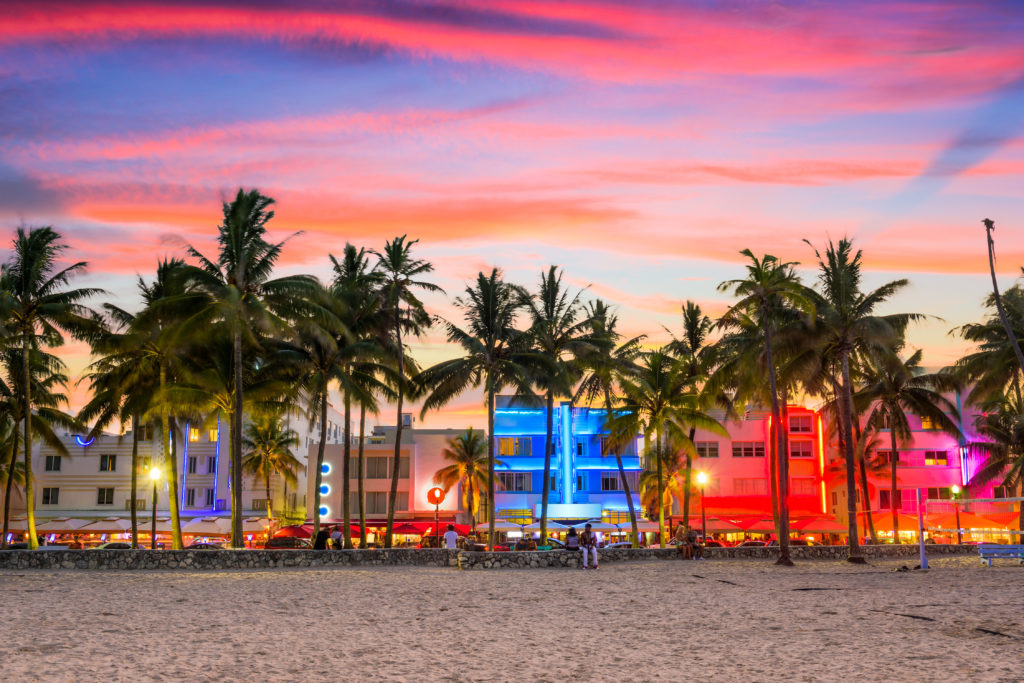 During the harsh winter months, Miami is one of the most sought-after destinations across the globe. As Times Square is iconic to New York, Miami is famous for South Beach: bikini weather, youthful nightlife, mouth-watering food and cocktails, and views for days at one of the countless stylish hotels. But bars, dining, and ocean views can be found in most of the cities on this list. What distinguishes Miami as one of the sexiest cities in America are the locals, which have been constantly praised as some of the most beautiful people in the US. In fact, Big 7 Travel ranked Miami as the sexiest city in the world. The most scenic and popular areas (touristy yes, but for a good reason!) are South Beach, Wynwood, Lincoln Road, Brickell, and Coconut Grove.
Recommended Hotel: Hotel AKA Brickell
Denver, Colorado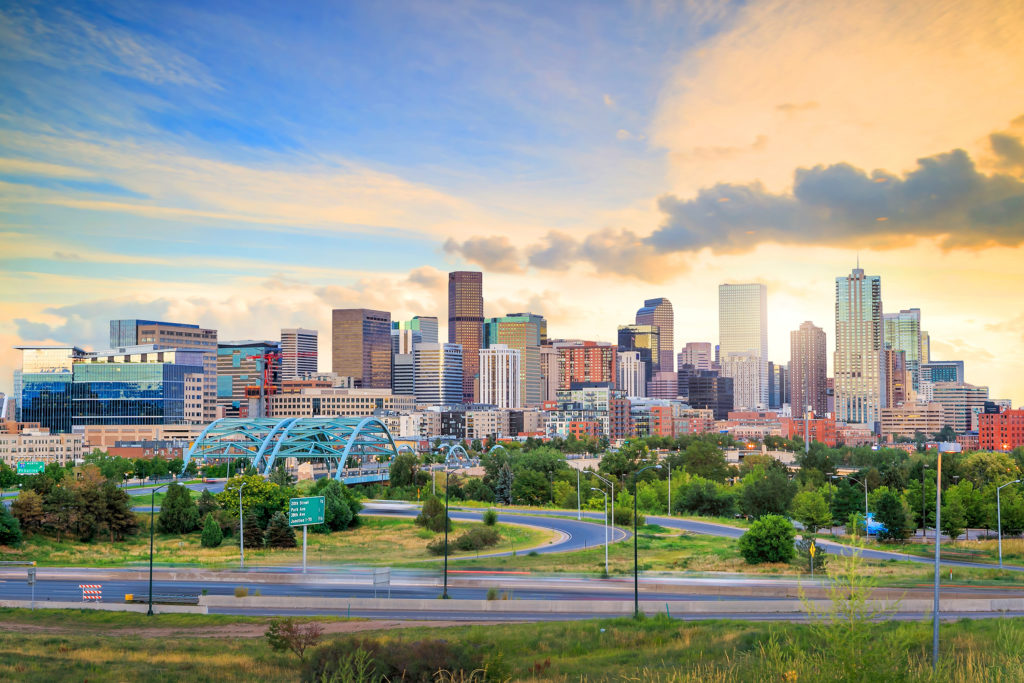 For singles looking to mingle, Denver is a proven go-to vacation spot. Four Loko awarded Denver as the thirstiest city in America, using Google search volume data for terms ranging from "dating apps," "best bars for singles," "how to get more matches on Tinder," "best pick-up lines," "where to buy condoms," and more. But, from the snowy slopes to the picturesque parks and mountains, it's also an outdoor playground for adults, where urban sophistication meets outdoor adventure. For weed enthusiasts, the Mile High City has plenty of dispensaries stocked with everything you need and more, and in more flavors and forms than you can imagine.
Recommended Hotel: Renaissance Denver Downtown City Center Hotel
RELATED: The 7 Sexiest Hotels in the World
Las Vegas
The city of sin surely has a vice for everyone. Offering nightclubs, tantalizing shows, and free-flowing booze, who doesn't feel like a different, bolder person visiting Las Vegas? This is the perfect destination for those seeking to be entertained around the clock or a quick wedding. It might not be the most romantic city, but it sure competes to be the most fun. Be sure to check out Magic Mike Live, Zumanity by Cirque du Soleil, Absinthe, Thunder From Down Under, and, of course, the casinos, even if it's just as a spectator. You will be many things in Las Vegas but never be bored.
Recommended Hotel: The Cosmopolitan Of Las Vegas
Los Angeles, California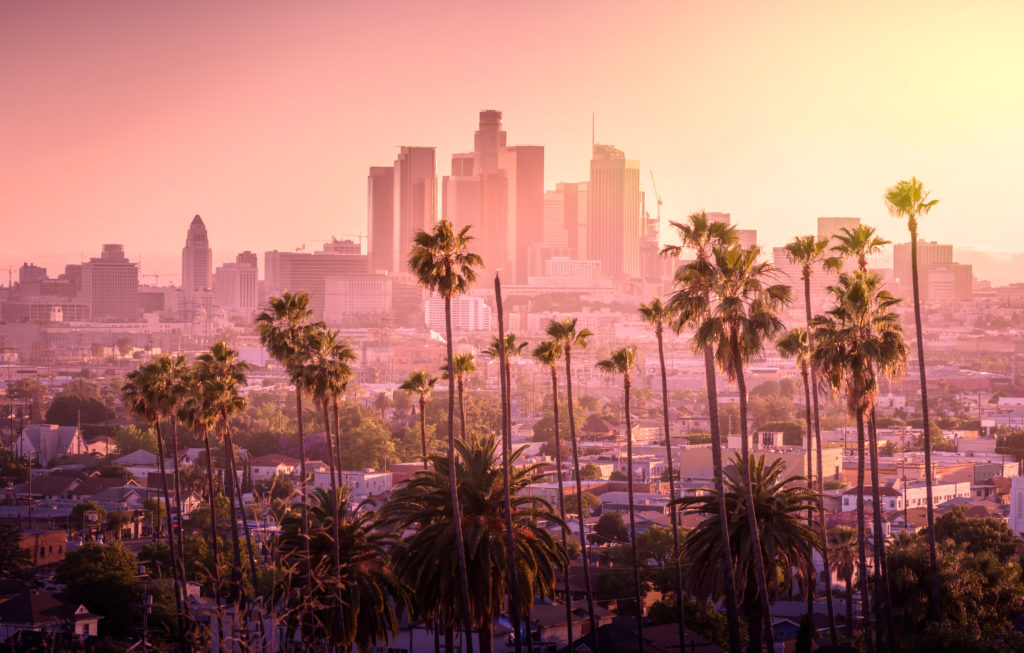 Los Angeles is one of the steamiest places to visit. The city boasts more than 75 miles of coastline with movie-like beaches, as well as 24 thousand acres of parks, and hundreds of miles of hiking and bike riding trails. For Instagramers looking for sexy photos, make sure to visit the Hollywood Sign, Griffith Observatory, the Getty Center, Downtown L.A., and the Hollywood Walk of Fame. In terms of beaches, Santa Monica and Newport Beach's views won't require any filter.
Recommended Hotel: 1 Hotel West Hollywood
New Orleans, Louisiana
If a vibe could be sexy, then New Orleans knows how to seduce anyone looking for a good time. Named as one of the sexiest cities in America by Orbitz, "New Orleans has played cupid for many couples," says Stephen Perry, President, and C.E.O. of the New Orleans Convention and Visitors Bureau. "Whether you are on your honeymoon or a 30th-anniversary getaway, New Orleans' inherent sexiness will ensure an unforgettable travel experience." Though best known for Mardi Gras, New Orleans offers unique architecture, the friendliest of locals, and temperate weather year-round. Some notable spots are the French Quarter, Garden District, Mississippi River Front, the Moon Walk, and Bayou Saint John.
Recommended Hotel: Hotel Vinache
All products are independently selected by our writers and editors. If you buy something through our links, Oyster may earn an affiliate commission.