Fantasizing about luxurious hotels and faraway resorts is one thing, but fantasizing about owning them is an entirely different concept altogether. Real estate is a high-stakes game that costs big, but, when done right, earns even bigger. And because we are constantly investigating the latest hotels around the globe, we couldn't help but wonder who plays the proverbial Oz behind the curtain at some of our favorite spots. Check out ten men and women who are serious players on the hotel scene right now -- and just how fat their wallets are.
1. Sheldon Adelson
Net worth: $9 billion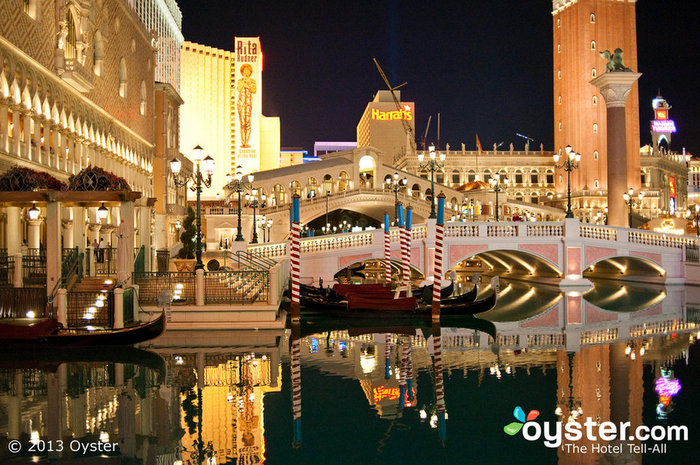 He famously lost $150 million of his fortune this year by betting on losing political candidates, but that barely makes a dent in Sheldon Adelson's billions. Currently the CEO of the Las Vegas Sands Corporation, Adelson began his business career as a mortgage broker and financial consultant before developing the world's largest trade show, the computer expo COMDEX. In 1989, he purchased the Sands Hotel and Casino in Las Vegas and developed the Sands Corporation. As of 2012, the Sands portfolio includes properties across the US and Asia, as well as plans to develop "EuroVegas" in Madrid. His most noted resorts are the Venetian and Palazzo in Las Vegas, as well as Marina Bay Sands in Singapore.
2. Donald Trump
Net worth: $3.1 billion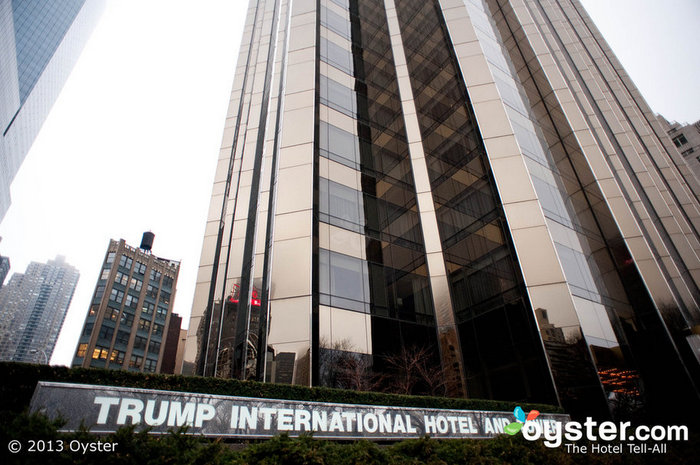 Everyone's favorite (or least favorite) mogul Donald Trump was born into a wealthy family as the son of real estate developer Fred Trump. But The Donald wasted no time in starting his own business career. After graduating from Wharton at the University of Pennsylvania, Trump rebuilt the Commodore Hotel and reopened the property as the Grand Hyatt New York in 1980. With his celebrity on the rise thanks to his flamboyant persona and sly business sense, Trump continued on to open the Trump International Hotel and Towers in New York, Chicago, Las Vegas, and several other locations, as well as other hotels in the US, Canada, and Panama.
3. Joan and Wilma Tisch
Net Worth: $2.7 billion and $1.4 billion, respectively
Sister-in-law widows of the late Loews investors Preston and Laurence Tisch, Joan and Wilma inherited portions of the multi-billion dollar Loews Corporation when their husbands passed in the mid-2000s. The company has subsidiaries in everything from offshore oil rigs to insurance, as well as the luxury Loews hotel chain. With a total of 18 properties across the US and Canada, the chain includes the posh San Diego Loews Coronado Bay Resort and the Universal Royal Pacific Resort in Orlando.
4. William Barron Hilton
Net worth: $2.5 billion
The son of Hilton Hotel founder Conrad Hilton, Barron, as he is known, started his hospitality career as an elevator operator at the El Paso Hilton in 1951, and by 1966 was the president of the entire Hilton company. But even though Barron inherited the company and much of his family's wealth, he transformed the company by not only introducing gaming to the chain with the Las Vegas Hilton (now the LVH), but also securing the Hilton brand as the third largest lodging company in the world by the late '90s, with a net worth of $8.7 billion today. Even though William Barron no longer serves as co-chairman of Hilton Worldwide, he ushered in brands that include DoubleTree, Conrad, Embassy Suites, Hampton Inn, and Homewood Suites, and oversaw a $26 billion merger with Blackstone Group in 2007.
5. Phillip Ruffin
Net Worth: $2.5 billion
Kansas native and reserved billionaire Phillip Ruffin purchased his first convenience store in 1959, and went on to open 60 additional locations throughout the Midwest thanks to his pioneering of self-service gasoline. Ruffin also acquired operations in oil wells, a hand truck company, and real estate, and in 1994 he purchased the New Frontier Hotel and Casino in Las Vegas. The magnate, who helped real estate chum Donald Trump develop Trump Las Vegas, now owns and operates 13 hotels, including Treasure Island in Las Vegas.
6. Ty Warner
Net Worth: $2.4 billion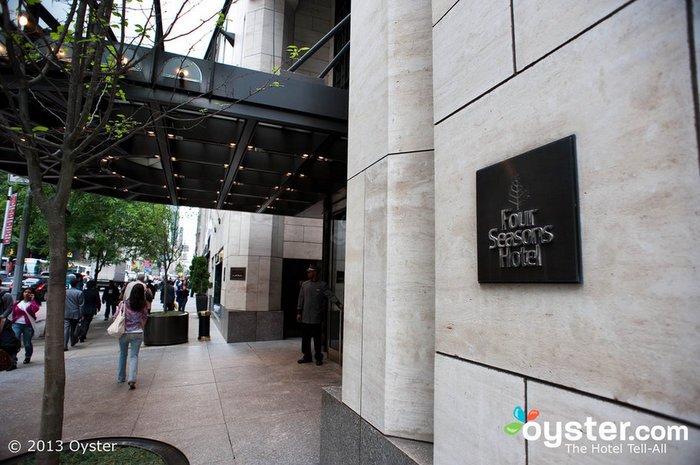 With the unprecedented success of his toy company through Beanie Baby and other plush toy sales, Ty Warner was able to make some pretty hefty investments. After a year of record toy sales in the late 90s, Warner bought the Four Seasons New York for a cool $275 million. Though Ty toy company continues to thrive despite the wane of the Beanie Baby craze, Warner continues to build his hotel and resort portfolio with luxury properties that include San Ysidro Ranch and the Four Seasons Biltmore resort, both in Santa Barbara.
7. Steve Wynn
Net worth: $2.3 billion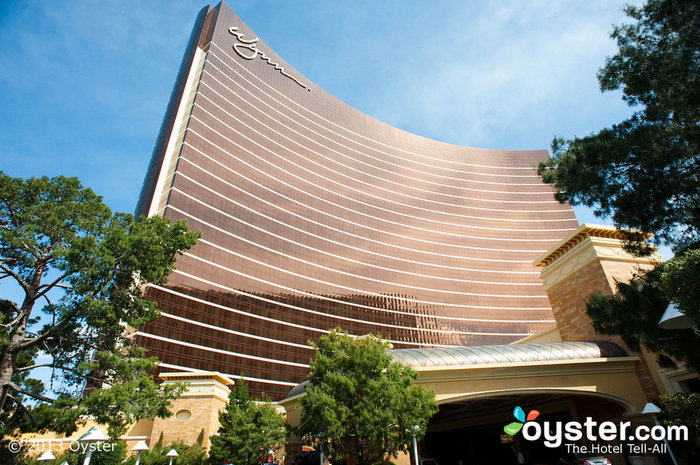 Another Sin City hotel tycoon, Steve Wynn is largely credited with revamping the Las Vegas Strip. Though Wynn started out his career taking over the family bingo business, the Connecticut-born businessman entered higher-stakes gaming when he moved to Las Vegas in 1967 and renovated the Golden Nugget Hotel and Casino. Years later, Wynn erected two of the first mega-resorts on the Strip with the massive, 3000-room Mirage and 3900-room Bellagio, later selling them to MGM. His most recent notable property is the luxe Wynn Las Vegas.
8. Thomas Pritzker
Net worth: $2.2 billion
With his family's net worth hovering around $20 billion, Thomas Pritzker has a pretty nice cut of the inheritance with his $2.2 billion. The Priztker family inherited their fortune from ancestors A.N. Pritkzer and his sons Jay and David, who co-founded the Hyatt hotel chain. Thomas, son of Jay, may not be the wealthiest Pritzker (that would be his cousin Karen, whose worth rings in at $3.2 billion), but he is the current CEO and executive chairman of the Hyatt Corporation, overseeing the company's 492 properties worldwide, which include the Andaz and Grand Hyatt Resort brands.
9. Bill and Richard Marriott
Net worth: $1.6 billion and $1.9 billion, respectively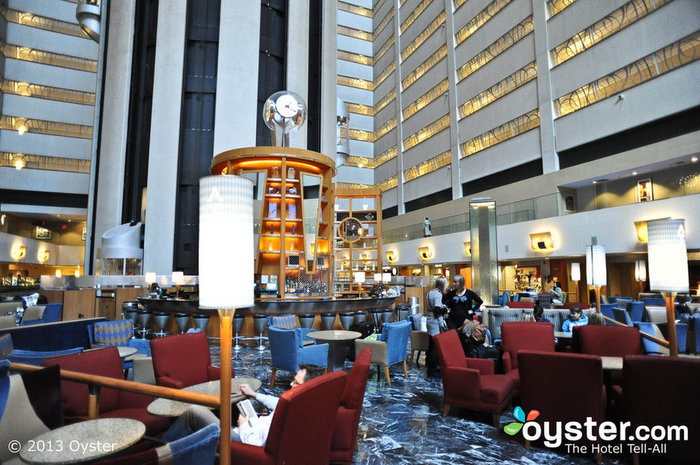 Before Marriott became synonymous with the hospitality industry, founder J. Willard Marriott owned and operated several root beer stands throughout the Washington D.C. area back in the 1920s. Decades later in 1957, the first Marriott hotel, the Twin Bridges Motor Hotel, opened in Arlington, Va. J. Willards's eldest son Bill Jr. joined the company that same year, and became president in 1964, running more than 3,700 properties in 73 countries. His brother Richard took control of Host Marriott International – now Host Hotels and Resorts – in 1993, which owns more than 100 properties worldwide, including the Marriott Marquis New York and the Ritz-Carlton San Francisco. The Marriott brothers may have inherited a massive lodging operation, but together they have transformed their legacy into a multi-billion dollar hotel dynasty.
10. Neil Bluhm
Net worth: $2.1 billion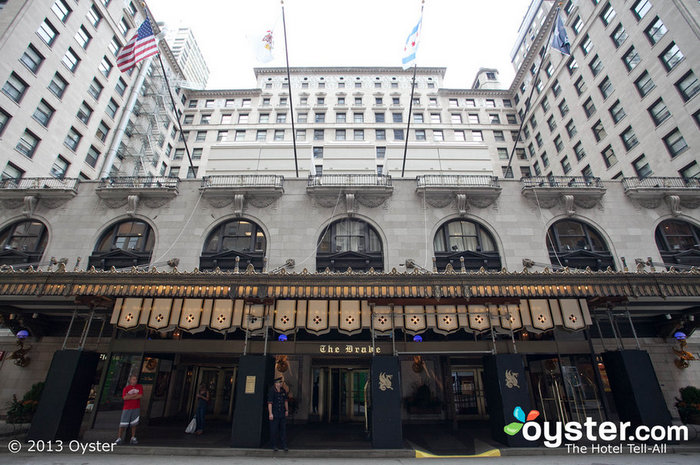 Lawyer-turned-real estate magnate Neil Bluhm made his billions opening shopping malls and hotels across the Midwest. After graduating with a law degree and serving as a partner at a Chicago-area firm, Bluhm broke away from law and co-founded JMB Reality. He has since opened hotel and casinos across the US and Canada, and has owned stakes in the Ritz-Carlton Chicago and the Drake Hotel in Chicago, which allow him, as an avid patron of both, to fund his artistic and political interests.
Still lugging around that outdated carry-on from 2006? It's time for an upgrade. With 360° spinning wheels, a TSA-approved lock, a super hard exterior shell, and a USB-port for charging whatever it is you need charged, the Carry-On from Away is built to be your last.
RELATED LINKS:
All products are independently selected by our writers and editors. If you buy something through our links, Oyster may earn an affiliate commission.