Sun and sand is great and all, but some (us included) would argue that a beachy setting gets better when the clothes come off. Not only is it totally freeing (as a vacation should be), but it's also economical -- no need to buy a new bathing suit or pay to check your bag! So come and get the skinny on our favorite nude beaches.
Though Miami is topless-friendly just about everywhere, Haulover Beach is the only true nude beach in this spring break hotspot. The waters are crystal clear, the soft sand is debris-free, plus there are tons of on-beach amenities. Haulover has lifeguards (in swimsuits, unfortunately), food and drink vendors, and plenty of organized activities like birthday-suit volleyball…although we recommend not going for the save.
Where to Stay: Mandarin Oriental, Miami
Secluded on an island overlooking Brickell Bay, the 326-room Mandarin Oriental offers a private retreat for couples, business travelers, and anyone else seeking an escape from the crowd. Chic, Asian-inspired decor, a three-level spa, and modern fitness center help soothe jangled nerves, while oversized rooms with water views offer ample opportunity to decompress.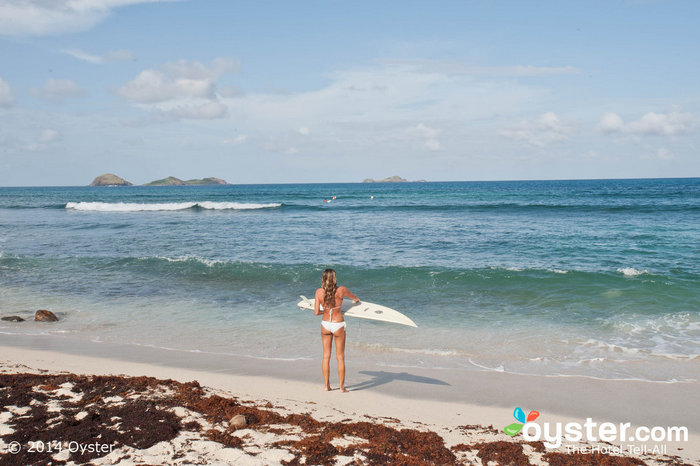 One of the most posh islands in all the Caribbean, St. Barts attracts tons of celebs (Beyonce, Jay-Z, Orlando Bloom, Demi Moore, to name a few) and nude-friendly Saline Beach is no different. This uber-secluded, romantic beach has even been the backdrop for several Sports Illustrated swimsuit shoots.
Where to Stay: Hotel Carl Gustaf
The Carl Gustaf embodies the tony French Riviera style of St. Barts with mind-blowing ocean views, first-class service, and a level of exclusivity that comes from having just 14 rooms. This place doesn't come cheap — but each suite and villa comes with its own private pool or plunge pool and private terrace (many overlooking the ocean).
The nude beach on Runaway Bay is a good choice for low-key folks legitimately interested in naked sunbathing. The clothing-optional spot sits on the far western edge of the Gran Bahia property, and is blocked off by a tall fence so you don't have to worry about the kids accidentally checking out some T&A. Plus, when you're in your bathing suit, the clothing-mandatory beach (adjacent to its nude counterpart) is equally as beautiful, and is great for snorkeling.
Where to Stay: Gran Bahia Principe Jamaica
With the nude beach located on its property, the Gran Bahia is a great pick for those looking to strip down. The huge, slightly dated rooms come with whirlpools, the pool is superb, and the restaurants are better than those at most all-inclusives.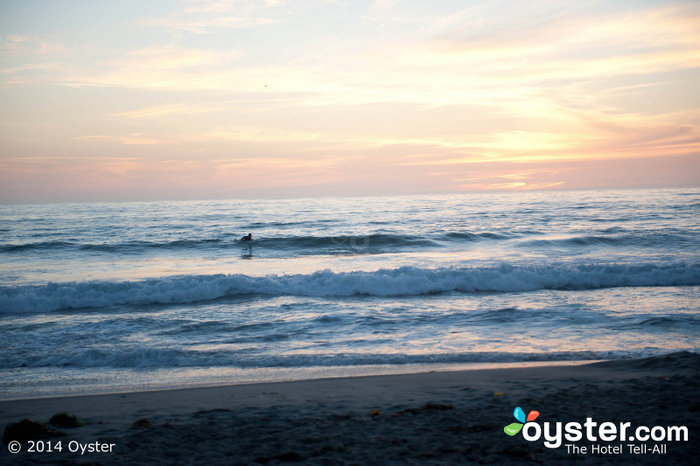 This spot is not for the shy. North America's largest nude beach, Black's Beach draws a big crowd with it's large surfer-friendly waves, picturesque setting along California's cliffs, and clothing-optional policies. It's also an easy drive from La Jolla and Torrey Pines.
Where to Stay: Estancia La Jolla Hotel & Spa
We die for the Spanish-Colonial-style architecture at the Estancia La Jolla, and the outdoor fireplace is a great spot for cozying up after a day spent of skin on sand.
Playitas is a gorgeous, untouched beach in super-lush Costa Rica. When we visited, we even spotted monkeys prancing across the sand. Surfers and swimmers alike can enjoy this beach as waves are mid-size — big enough to hang ten but not strong enough to scare off a mildly-experienced swimmer.
Where to Stay: Arenas Del Mar Beach and Nature Resort
Arenas del Mar is proof that staying at an eco-resort doesn't mean roughing it: Its 38 contemporary rooms are among the nicest in Manuel Antonio, its restaurant is excellent, and its public spaces embody rustic luxury.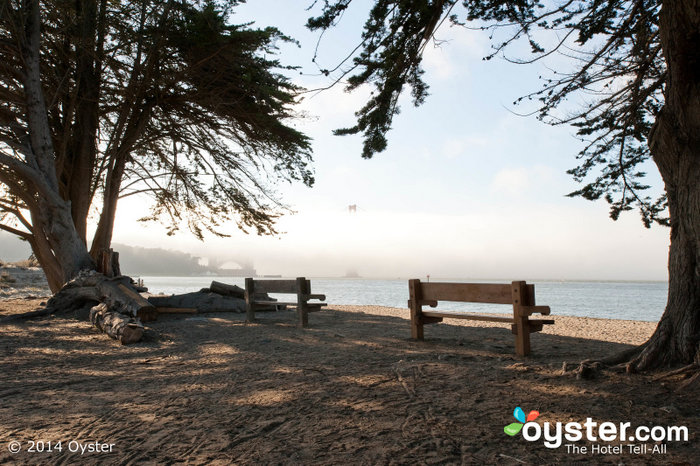 It may not host Burning Man anymore, but this beach still has a reputation for being a fun spot — just without clothing now. Only the northern end of this half-mile stretch of sand, which boasts beautiful views of San Francisco and the Golden Gate Bridge, is clothing-optional so be sure to read the signs before ditching your bathing suit.
Where to Stay: Grand Hyatt San Francisco
After completing renovations in 2013, this 660-room Grand Hyatt is now stylish as well as comfortable — and there's free Wi-Fi with on-site eating options. A popular Union Square location and plenty of space for both meetings and events makes this four-pearl property an ideal choice for tourists and corporate travelers alike.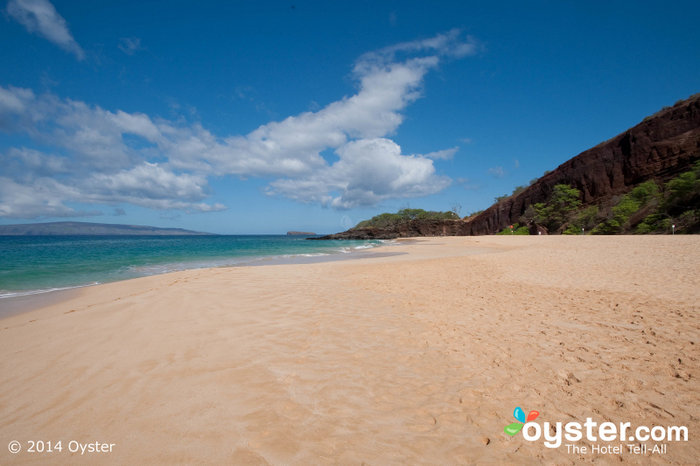 It's always fun to break the rules, Little Beach does just that. Nude sunbathing is technically illegal in Hawaii, but this rule hasn't been enforced at Little Beach in years, making it a popular spot to disrobe. Visitors swim, sunbathe, surf, and even keep their eyes open for the occasional whale spotting.
Where to Stay: Makena Beach and Golf Resort
A quieter, less-crowded alternative to nearby Wailea luxury resorts, the 310-room Makena Beach and Golf Resort boasts a great snorkeling beach, five restaurants, a golf course, and a weekly luau.
On the French side of the island, Orient Beach is a popular hangout on the exclusive island of St. Martin. As a marine reserve, the beach boasts fabulous snorkeling and Orient Bay's sands are lined with restaurants and bars so you won't have to go far (or put much on) for a bite to eat.
Where to Stay: Hotel La Plantation
Located within an upscale community featuring several resorts, restaurants, and one of the island's best beaches, Hotel La Plantation's colorful Creole-style villas offer seclusion with well-spaced and stylish tropical rooms, a small but lovely restaurant, a modern pool with chic lounge seating, and beautifully lush grounds — all within a five-minute walk to the beach.
Check out Oyster's page on Google+
RELATED LINKS:
All products are independently selected by our writers and editors. If you buy something through our links, Oyster may earn an affiliate commission.