Last week, the State Department issued an ambiguous travel warning for Playa del Carmen, a spring break hot spot on Mexico's eastern coast, stating that the U.S. Embassy "received information about a security threat" and is barring government employees from traveling there until further notice.
Though the nature and details of the threat were not specified, the advisory came shortly after undetonated explosives were found on a tourist ferry, as well as after a ferry explosion took place in Playa del Carmen in February. Both incidents are still under investigation.
"U.S. government personnel are still prohibited from using ferry services between Playa del Carmen and Cozumel until further notice," the warning reads. "U.S. citizens should not use ferry services operating between Playa del Carmen and Cozumel."
So, should you pause on planning any trips south of the border? "U.S. citizens must have as much information as possible to make informed travel decisions," State Department spokeswoman Heather Nauert said in a statement, CNN reports. "We take our obligation to provide information to U.S. citizens seriously as evidenced by the clear, timely, and reliable safety and security information we release worldwide."
"Specifically related to Playa del Carmen, I would probably follow the State Department's alert and suggestion, and stay away for a while," Eric Olson, senior advisor to the Mexico Institute at the Wilson Center and deputy director of the Latin American Program, told USA Today. "But there are tons of other places, wonderful places, to vacation in Mexico."
Mexican officials, however, said the city is safe, despite the alert. "All tourism and economic activity in Playa del Carmen continues in a normal manner," the government of Quintana Roo state said, according to the Associated Press. They also reported that hotel occupancy was 80 percent.
Similarly, Mexico's Tourism Board issued a statement calling the warning "counterproductive." "Messages like this, which imply safety issues without any basis in fact, are counterproductive to the goal of informing and educating travelers to Mexico and we strongly disagree with both this approach and the contents of the security message," the board said.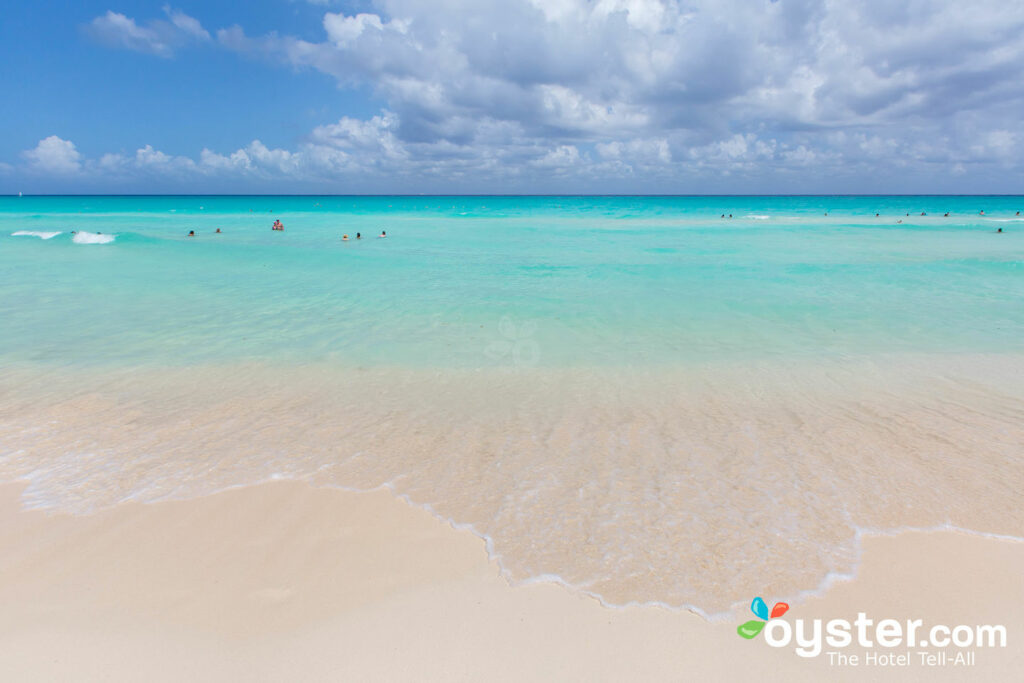 Plus, while there are several states that are have a Level 4 do not travel warning (Colima, Guerrero, Michoacan, Sinaloa, and Tamaulipas), Quintana Roo, which includes Playa del Carmen, remains a level 2, meaning travelers should exercise increased caution.
Since the travel warning was issued, the embassy revised the restrictions, saying that U.S. government employees must avoid particular neighborhoods, according to the Chicago Tribune. The embassy, which initially released a blanket ban on the city, said employee travel is permitted "to resort areas in Riviera Maya including those near Playa del Carmen that are outside the restricted neighborhoods."
You'll Also Like:
All products are independently selected by our writers and editors. If you buy something through our links, Oyster may earn an affiliate commission.