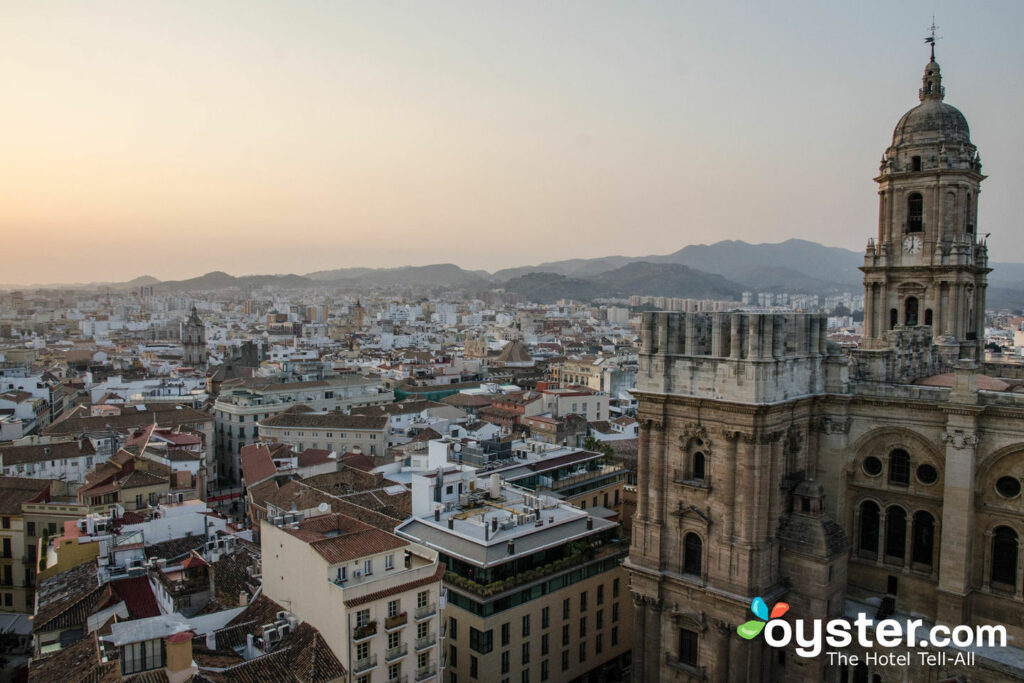 There's a lot of world to explore and while seeing it all can mean draining your savings account and emptying your wallet, that doesn't have to be the case. Whether you have a pack of kids you're wrangling into a minivan or you're an intrepid solo adventurer who operates on a shoestring budget, we've got you covered. The following 10 amazing destinations include a few surprises and a couple of old standbys, not to mention pro tips on how to score everything from bargain-rate hotel rooms to excellent street eats to cheap flights. Read on for the most amazing destinations around the world where you'll be racking up memories without ruining your finances.
The United States is by no means a cheap place to travel. From high domestic airfares and expensive per-night hotel rates to gas prices that certainly aren't a bargain — there's a lot to make you think that domestic travel is anything but affordable. It's a big country, though, and easy-on-the-wallet options exist. In fact, there are some pretty awesome American cities that are easy to tackle while saving a bit of cash. Denver is our current favorite. As a hub for Frontier Airlines and a major destination on Southwest Airlines routes, airfare here can often be as low as $200 round-trip. Add to that a relatively low cost of living — and a wealth of buzz-worthy neighborhoods (like The Highlands and Cap Hill) — and Denver hits a sweet spot that not many cities can match. What's better? Car rentals are often as low as $20 per day from the airport, making it easy to explore the limitless mountain landscapes nearby. The drive from Denver to Rocky Mountain National Park is only 90 minutes, and you can pack an entire family into one car and score full-day admission for only $20 (or a week for only $30).
Hotel Pick: For a bare-bones budget option, the 11th Avenue Hotel & Hostel has dorm and private rooms with zero frills right in the center of town. For a little more money (but a farther drive from the city center) opt for the La Quinta Inn & Suites Northeast Denver, which has modern rooms, a fitness center, and free breakfast to add value to a stay there.
You probably already have one of those friends who has waxed poetic about the cheap-travel virtues of these neighboring countries — but allow us to add our voices to the chorus. The truth is that there's a lot of ground to cover in both Thailand and Cambodia, but insanely cheap airfares within and between them make breezing around easy, and flights are rarely longer than an hour between any major destination (including Chiang Mai and Phuket, Bangkok and Siem Reap, and connections to Krabi and Phnom Penh). If you're really pinching pennies, you can score proper brick-and-mortar hotels in Siem Reap or Chiang Mai for under $15 a night (though you'll likely have a wet-room bathroom and few features), while luxury hotels in central Bangkok rarely top above $100 a night. The street-food scene in both countries is envy-inducing, though Thailand may win the world's prize for best street food — and a plate of local, authentic fare eaten alfresco will likely cost little more than a dollar or three (at most). Don't expect the same bargains along Thailand's Andaman Coast, however, as rates for even humble bungalows can be higher (though, again, this is relative to the bargains found elsewhere in the country).
Hotel Pick: If you're visiting Thailand and Cambodia, there's a high likelihood that you'll pass through wild Bangkok. If so, bed down in the sois off of Sukhumvit Road to make using the metro and skytrain a breeze (saving time and cab fare). We love Galeria 10 Hotel, a cheap and simple boutique option that's near nightlife, restaurants, and markets.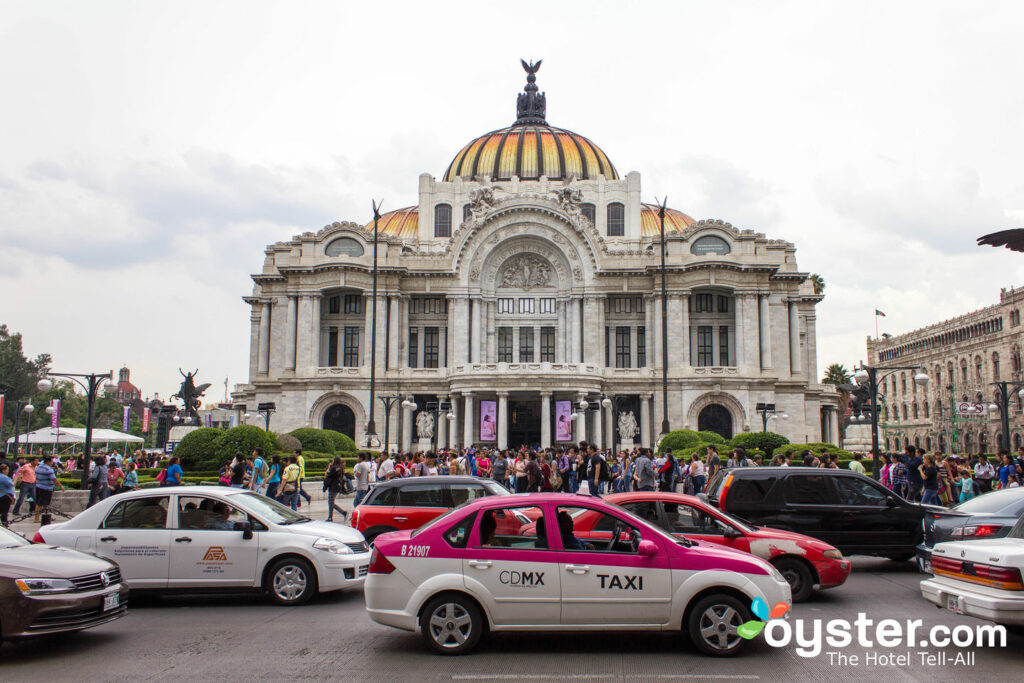 We admit it: We've got a serious thing for Mexico City. It's polluted and can be chaotic, but that peso is still alluringly low compared to the dollar, and everything from food to entertainment and shopping bargains can be had for far lower than you'll find in most of the Western Hemisphere's major cities. When you add a hyper-cosmopolitan urban vibe, some of the world's best food, an efficient (and dirt cheap) public transit system, and the highest number of museums in the world to the mix, Mexico City's allure speaks for itself. Once again, it's a relatively inexpensive destination for many Americans to reach (flights can often be found for $300 or less round-trip), and Uber makes navigating the city possible for five dollars or less for most trips (and yes, we're talking about the traffic-clogged haul to the airport as well). Many of the city's most famous sights are free — including the Zocalo, Catedral Metropolitana, and Chapultepec Park — and museums are generally charge no admission on Sundays. For art fans, the Mexico City's booming gallery scene is also, always, free to access.
Hotel Pick: For something with a dash of history and local charm, check out the Hotel Casa Gonzalez, which is within an easy walk of the Zona Rosa, Juarez, and Roma — three of the must-visit parts of town for any traveler. You'll hear a bit of street noise and there aren't many features, but it's a clean and cozy option in a bustling part of town.
Unless you have months to spare, you won't be able to cover all of India in one visit. However, its decades-long reputation as a budget-travel wonderland is well earned, and a trip here is certain to be unforgettable no matter how you approach it. Those with two weeks or less will need to stick to one region — generally either the north or the south. Most of the big-ticket sights are in the north, spread between the states of Rajasthan and Uttar Pradesh, as well as in the Delhi region. You'll find hotel rates as low as $10 a night in many places, though you should always inspect your room before committing to it when booking into budget hotels (particularly in Delhi's divey Paharganj backpacker neighborhood). Additionally, everything from domestic flights to overnight trains are a steal when compared to the world's other major destinations. Food, clothes, trinkets, and transportation are all notoriously cheap as well. It is a bit pricey to enter bucket-list destinations like the Taj Mahal, though wandering the alleyways of Varanasi — Hinduism's holiest city — is free, and dinners overlooking to Ganges River are a traveler's bargain that will linger long in the mind.
If you're heading south, consider bundling Mumbai, Hampi, and Goa together in one trip. Beach bungalows in the latter destination are often available for just dollars a night. Flights are cheapest in the Northern Hemisphere's late fall and early spring, though they skyrocket during the summer, when Indians return home to visit family. Additionally, it's worth considering the cost of vaccines ahead of time, as many aren't covered by insurance and can be prohibitively pricey.
Hotel Pick: While Paharganj is a hectic, congested, and unsightly part of town, its convenience to Delhi's central sights is hard to overstate. For rates that are sometimes as low as $15 a night, the Hotel Amax Inn is a clean, quiet, and air-conditioned option with a popular restaurant.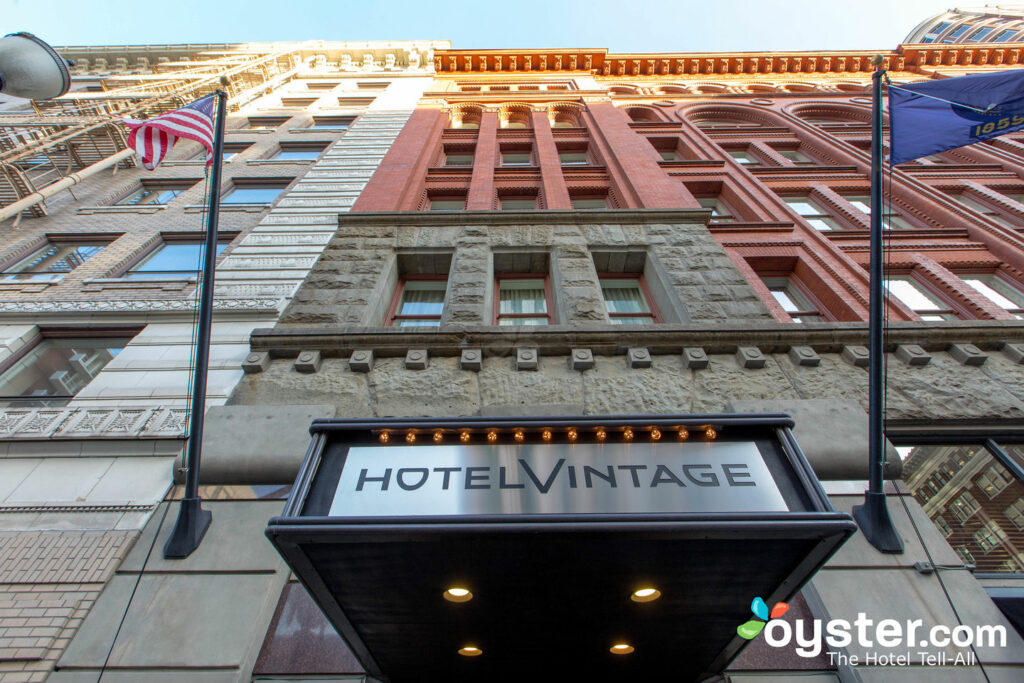 Portland's reputation might precede it, but that's because it's such a sparkling little gem among American cities. With Mount Hood towering over it to the east, nature is essentially at your doorstep no matter where you land in this sprawling corner of Oregon. While you're not likely to score anything close to a bargain hotel in The Pearl District or anywhere downtown during high season, there's an almost limitless supply of budget-friendly things to see and do throughout the city. Powell's, Portland's world-famous bookstore, hosts regular readings and other free events, while the street-food carts along and off of Alder Street make for great places to refuel on cheap, diverse, and delicious eats. During the summer months, local neighborhoods host street fairs with live entertainment, even more street food, and vendors slinging locally crafted wares — the cost of wandering the closed-to-traffic thoroughfares is a bliss-inducing zero dollars. For travelers who don't want to splurge on a rental car, opt to rent a bike during your visit. You'll be navigating the city like many of the locals do, and getting to major sights like the Japanese Gardens is a relative breeze.
Hotel Pick: Like we said, you won't get central location for cheap in Portland, but for those with wheels, the Best Western Inn at the Meadows is a good, modern option (it's a 10- to 15-minute drive to the city center and the immediate area isn't charming). If your budget is a bit higher, check out the quirky Crystal Hotel, which has a hip bar, live entertainment, and plenty of colorful style. It's also right downtown near Powell's Books.
First let's dispel a myth: Buenos Aires is not the cheapest city to be found on earth — and meal costs in the city's trendy Palermo neighborhoods are on par with most other major destinations — but there are plenty of budget-friendly draws to be found here. That's in part because the Argentine peso is at historic lows relative to the U.S. dollar. You can score amazing hotels for under $50 a night in some of the city's hottest barrios, and radio taxis make getting around this far-flung city a relatively cheap and safe breeze. There are a number of free things to do that are high on many traveler's must-see lists, including the lively Sunday market in San Telmo. Here, street orchestras, tango dancers, antique vendors, and food stalls all stand side-by-side along Defensa to Plaza Dorrego. There are also a number of free or cheap museums, including the Museo de Bellas Artes and ESMA, which is a tribute to the victims of the country's Dirty War. And while the trendiest restaurants aren't necessarily a bargain, tucking into a casual cafe for medialunas and coffee, or enjoying a steak at the old-school parillas with their bare-bones aesthetic and cheap Quilmes beers can be. And given Argentina's reputation for producing great wine, it's also important to know that a bottle of good red will only set you back a few dollars at most in any of the markets around town.
Hotel Pick: One of the best aspects of visiting Buenos Aires are the insanely manageable hotel prices (and the relatively high quality that you get per dollar). Bed down in trendy Palermo Soho and snag a room at the Blue Soho Hotel, which has plenty of boutique appeal.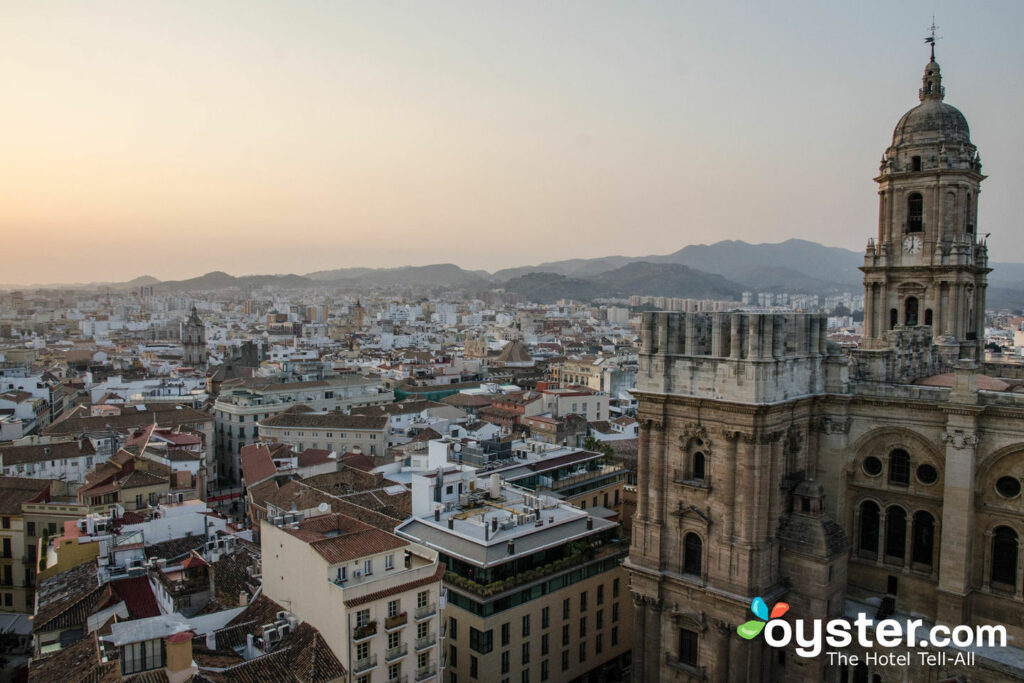 What's better than stepping way back in time while simultaneously getting a taste of Spain's vibrant contemporary culture? Hotel rates in and airfares to reach Andalucia — Spain's sprawling southern region — will be steep in high season, so opt to visit in the late fall, winter, or early spring. In fact, doing so will help you dodge Andalucia's notoriously hot and dry summers, while saving you euros on a place to sleep. You'll also dodge the throngs of sun-seeking tourists while still enjoying mild weather. Outside of high season, bargains are easy to score in Seville and Granada, the region's two most famous destinations, though beach cities like Malaga will be less hectic as well. Seville's old town is tailor-made for romantic strolls (and filled with cheap tapas and bars slinging bargain-rate beers), while Granada's stunning Alhambra palace and Albayzin district are two of the most beautiful sights to be found on the planet. Malaga has recently cemented its reputation as a go-to art and culture destination, with new additions like the Centre Pompidou Malaga adding even more flavor to the local Mediterranean scene.
Hotel Pick: Hotel rates throughout Andalucia are reasonable, meaning you'll get far nicer digs for less money than in other big-name regions across Europe. Since food and drink are so inexpensive in the region, it's worth splurging a little on accommodations. Check out the Gar Anat Hotel Boutique in Granada's historic center, a 20-minute walk to the Alhambra.
The Caribbean doesn't have to be a no-go-zone for budget-conscious travelers — in fact, we know of at least 10 islands where your dollars will get you pretty close to living the tropical dream. Even with so many options, we think Puerto Rico is the perfect mix of relaxed island vibes and fascinating culture. In fact, San Juan might just be one of the world's most underrated cities, with its lively weekend party in Santurce's La Placita, amazing street art, free public beaches in Condado, and Old San Juan's enchanting cobblestone streets. But it's not all urban getaways here, and there are beachfront bargains to be had in western Puerto Rico as well, which has an untamed and more natural vibe. Check out Cabo Rojo and its picture-perfect La Playuela, or bunk down with surfers in Rincon. You can score humble beach-adjacent homes for low rates on vacation rental sites, though there are plenty of bargain hotels to be had as well in these regions as well. Flights to the island from the U.S. are often less than $300 round-trip, and you don't have to worry about securing a passport or currency exchange rates, as it's not technically an international destination. However, it is worth noting that taxis and food in the more upmarket restaurants will be big-city expensive, particularly in San Juan.
Hotel Pick: For a small budget property that has a quieter residential setting within an easy walk of the beach in San Juan's Ocean Park, Coqui del Mar is a humble, unassuming affair. To be closer to the trend-setters in Condado, check out the Coral Princess Hotel. If you're looking to spend time away from it all, try the low-key Coconut Palms Inn, which is a five-minute drive from Rincon's surfer scene.
We get it: Direct flights from the U.S. to Morocco are not cheap. However, it's relatively inexpensive to tack on a flight from Madrid, Manchester, and other European cities to Marrakech on budget airlines like EasyJet and Ryanair. And once you're there, it's all about living on the cheap. Even around the buzzing and atmospheric Medina, the city's riads — traditional homes that have been turned into often upscale boutique hotels — often have rooms well under $80 a night in shoulder season (which coincides with fall and spring in the United States). You can wander the Medina's narrow alleyways exploring for days without spending more than a few dhirams, as dishes like tagines or grilled meats and traditional bread can be had for less than $5 at any of the casual restaurants or street stalls all around. There are also all manner of goods to be bargained for in Jemaa el Fna, the Medina's main square. If you're traveling with a group, hire a cheap driver to make the trip to Essouaria, an equally enchanting oceanside town with a whole history of its own to explore.
Hotel Pick: Cheap and cheerful, the Riad Tamarrakecht has just six rooms tucked within the spell-binding Medina. We love its eclectic style and Old-World charm.
It's a rare place that manages to pack beaches, towering mountains, diverse cultures, and charming Old-World towns into an area that's about the size of Ohio. And what's even more rare? That it happens to be one of the cheapest destinations in continental Europe. Start in Sofia, where some hotel rates can be as low as $50 a night (or less) even in high season, and historical churches and monuments from a wide array of cultures dot the cosmopolitan urban landscape under stunning Vitosha Mountain. From there, head to Rila Monastery, a 10th-century sanctuary tucked into the hills, about two hours from Sofia by car. Even Bulgaria's beaches are a bargain, and Sunny Beach, in particular, has been drawing budget-conscious in-the-know Europeans and Russians for years. Rates are far cheaper than what you'll find along the more well-known Mediterranean and Adriatic resort towns, even if it means the style and kitsch-factor can be a little high. If solitude is more our thing, Bulgaria has that in spades as well, with hundreds of miles of mountainous hiking trails, especially around the Seven Rila Lakes, which are between the monastery and Sofia.
Hotel Pick: For a family-friendly mega-resort that's right on the beach, it's hard to beat the DIT Majestic Beach Resort in Sunny Beach. Rates aren't super cheap, but in a city where quality can be iffy, it's a reliable bet.
You'll Also Like:
All products are independently selected by our writers and editors. If you buy something through our links, Oyster may earn an affiliate commission.