Hotels are offering some pretty creative butler services these days to attract guests' attention. Many of these offerings may be gimmicks, but we couldn't help but wonder — what do these specialty jobs actually involve? We've rounded up some of the craziest butler services we've come across, from surf butlers to soap butlers.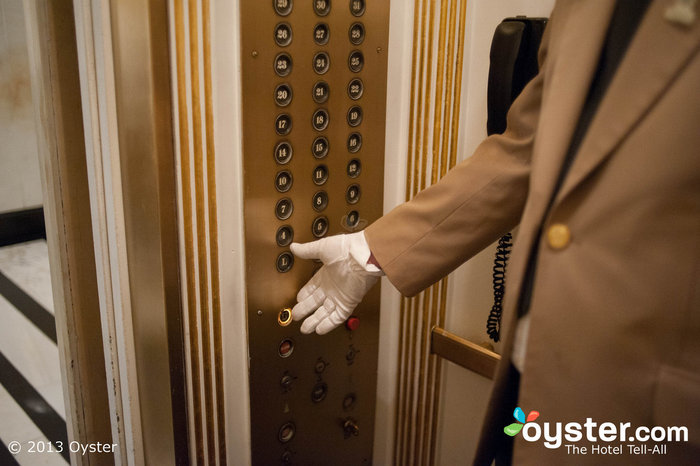 Fireplace Butler
There's nothing worse than selecting a fragrant-but-quick-burning birch wood when you're trying to make the night last. Luckily for suite guests at the Taj Boston, they need not worry about picking the wrong wood for a relaxing night by the fire thanks to the Fireplace Butler who can be used by guests of any room with a fireplace. The butler service even comes with a seasonal menu – wood menu, that is.
Genealogy Butler
If you ever find yourself in Dublin with the sudden urge to know everything there possibly is to know about your DNA, the Shelbourne hotel is the place for you. The in-house Genealogy Butler, who is utterly charming, can trace your Irish roots back nearly 300 hundred years during her private sessions at the historic hotel. The hotel is also within walking distance of several major research institutions, so guests can continue their journey back in time after the butler service ends.
Fragrance Butler
Traveling with your choice eau de toilettebe a challenge – especially through airport security – and Rosewood Hotels knows it. The hotel offers fragrance butlers at several of its most exclusive properties, offering scents from a fragrance menu tailored to each hotel. (For example, the old-world Carlyle offers classic scents).
Soap Butler
Regular hotel soap just won't cut it at the Viceroy Riviera Maya; its soap butlers can offer guests a personalized selection of hand-made soaps, typically created in nearby communities with organic ingredients. The soap options change seasonally. We're betting the guests at the Viceroy Riviera Maya smell pretty great.
Surf Butler
Want to hang ten on your next vacation? The uber-luxurious St. Regis Monarch Beach, which offers free tram service to the sand, has surf butlers on hand to provide wet suits, boards, and lessons.
Social Media Butler
While a personal Social Media Butler may no longer be available at the Loews Madison, this over-the-top service is still worth noting. The Madison had their tech-savvy guests covered during the 2013 Presidential Inauguration by offering a private butler to man their social networks — so that they could get busy with actual human networking. #weird
Guacamologist
Guac lovers know: Perfecting guacamole is a difficult undertaking, even for the most seasoned culinary professionals. But the Ritz-Carlton in Dallas has you and your gauc covered with an in-house Guacamologist. Every night, the hotel hosts an intensive guacamology session where guests can learn the ins and outs of the tasty Mexican dip with farm-to-table produce and a special daily recipe.
All products are independently selected by our writers and editors. If you buy something through our links, Oyster may earn an affiliate commission.