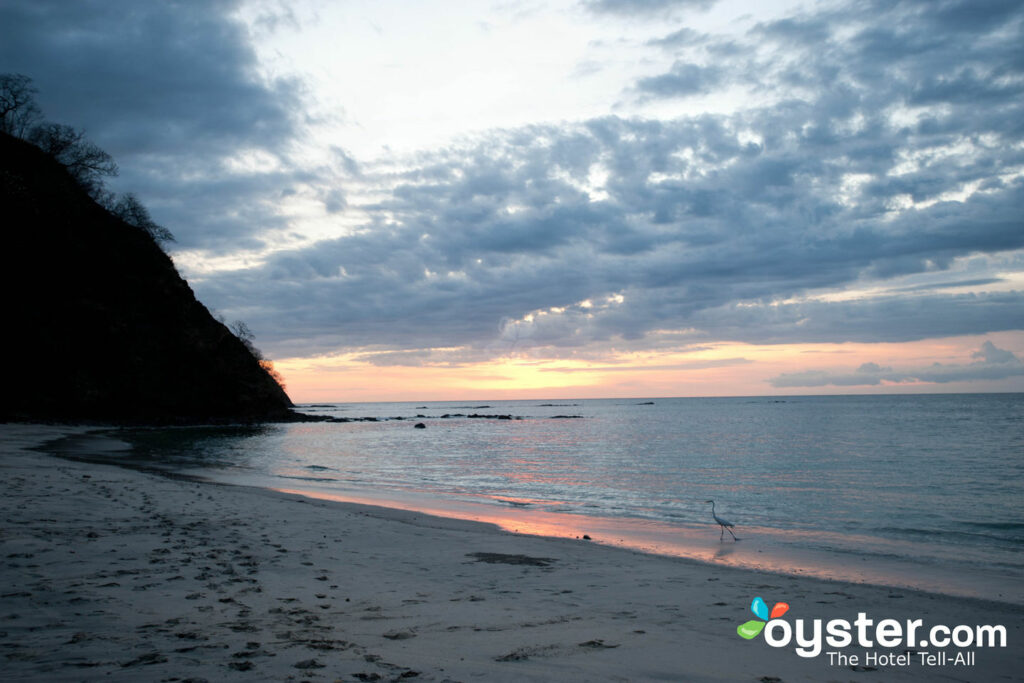 The benefits of traveling are extensive -- and often surprising. Traveling has been accredited with the ability to heal, educate, and expand our horizons. The feeling of inspiration many of us get after traveling is undoubtedly one of the best consequences of a trip away. Plus, after taking on baggage claim, navigating a foreign country, and ordering food in another language, Monday morning at the office often doesn't phase us in the same way as before!
The most inspiring destinations encourage us to be the best person we can be to follow our passions, and prioritize what's important. Exotic countries, rural retreats, and sunny cities have led to a whole host of authors, musicians, and artists creating incredible work; they've inspired average Joes to quit their jobs and take up that hobby; and they've been the locales where travelers have discovered what's most important to them. So today, we have compiled a list of the five most inspiring destinations in the world, considering criteria like scenery, culture, and notables who have found inspiration in these locales.
What will you be inspired to do in the world's five most inspiring destinations?
Jacques Cousteau — documentarian, explorer, and writer — was said to have had a love affair with Santorini. Indeed Cousteau even looked for the lost city of Atlantis in Santorini. It's not difficult to see why Cousteau was so besotted with this crescent-shaped oasis, made up of a group of islands at the southernmost point of the Cyclades. Its geographical significance is no less impressive than its stunning beauty; the island is still an active volcano, with its crater found in the sea. Thus the houses of Fra and Oia are nestled on the Cliffside above the underwater crater.
Art Maisons Luxury Santorini Hotels Aspaki & Oia Castle (the name is about as long as the list of reasons to stay here!), is a great hotel pick here. The property is situated on the northern caldera cliffs, where guests can take in some of the best sunset views in Santorini. If nothing else you'll certainly get some home décor inspiration: Aspaki Suites all feature contemporary Cycladic design, with the exposed volcanic rock and tiled bathrooms injecting some much needed colour into the whitewashed walls. Private balconies allow guests an exclusive vantage point over the Aegean Sea.
Angkor Wat, the temple built by King Suryavarman II in the 12th century, is a UNESCO World Heritage Site. Hailed as one of the most important archaeological sites in South-East Asia, Angkor Archaeological Park is home to inspiring monuments and temples such as Angkor Wat, the Bayon, and Preah Khan. With religion and arts playing such a huge role in Cambodia's history, there are plenty of sculptures, architecture, and spots of extreme natural beauty to inspire any traveller.
The Shinta Mani Resort, located in Siem Reap (not far from Angkor Wat), is the brainchild of renowned architect Bill Bensley. The hotel is located on a tranquil street, a mere 10-minute walk from the Old Market; facilities include a large garden swimming pool and the Bai Tong Restaurant and Royal Lounge.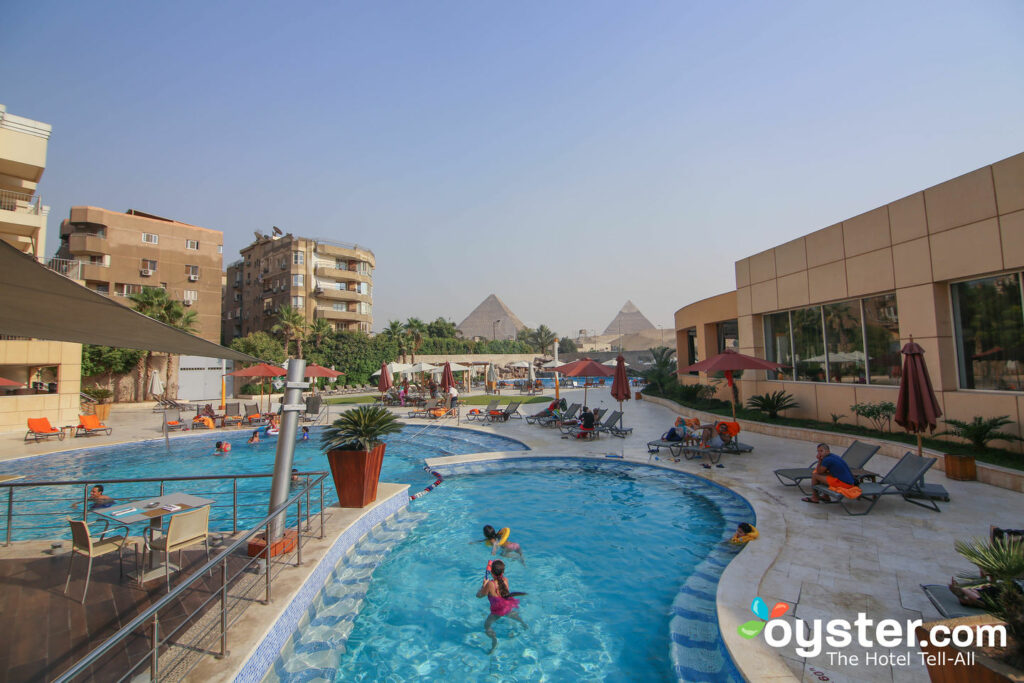 Giza is Egypt's third largest city, located on the west bank of the Nile. Famed for the Giza Plateau, the site of many sacred structures, the Great Sphinx, and the Great Pyramid of Giza, it is a great place to become inspired and awed by these monumental homages to history. Le Meridien Pyramids Hotel & Spa could not be positioned in a better place to explore the surrounding area. Located in El Remaya Square, the hotel is within walking distance of the pyramids and the Great Sphinx of Giza. In addition, the hotel is surrounded by restaurants and markets, all accessible on foot. The hotel itself is a 641-room modern affair with two outdoor pools, a fully equipped fitness centre, a spa, and views of the pyramids from selected suites.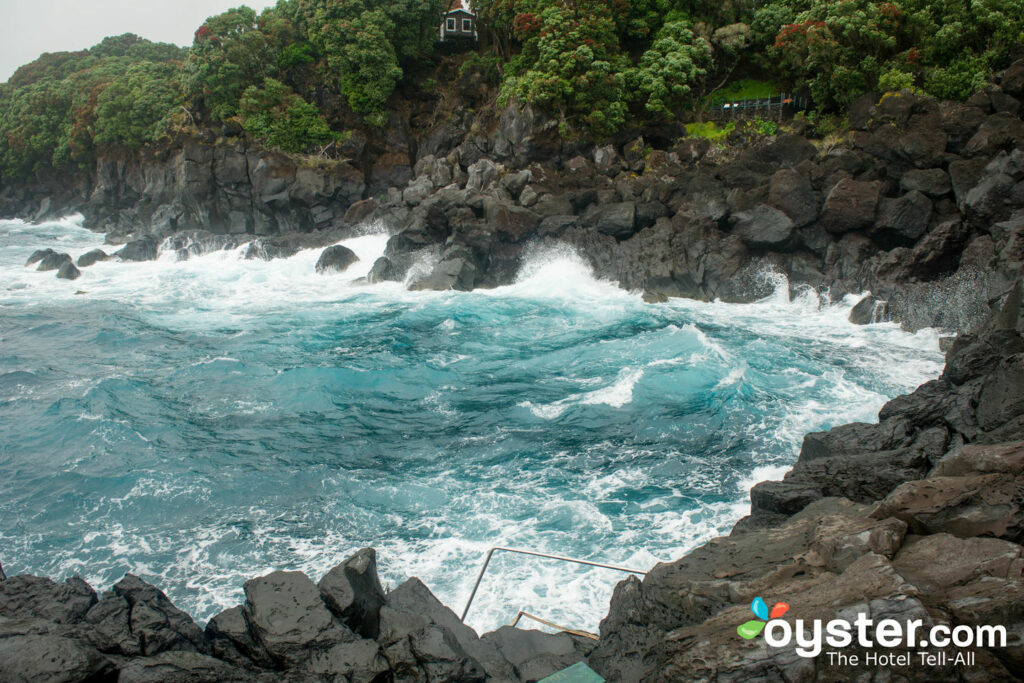 The Azores are composed of nine volcanic islands located in the North Atlantic Ocean. With all the islands having volcanic origins, the landscape is full of mountains, stunning beaches, and impressive wildlife. This idyllic setting is a nature lover's dream, with dolphins and whales in the sea, meadows, green lakes, and plenty of mountains to climb. Hotel Aldeia da Fonte is perfectly in-keeping with its beautiful surroundings. The hotel's pool is shrouded by tall trees and dark stone, whilst the entrance to the hotel itself is decorated with a stone mosaic. As well as a sauna and sea lounge, the hotel has a basic gym, restaurant, and bar.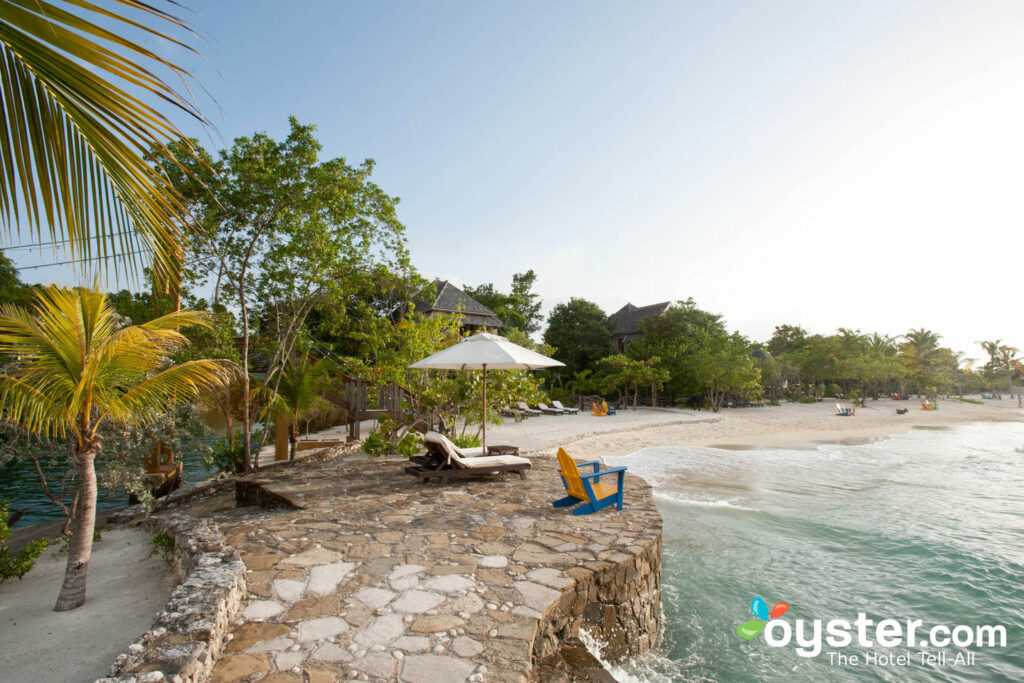 With its golden beaches, laid-back vibe, and wonderful cuisine, Jamaica has definitely earned its spot on this list. GoldenEye Hotel & Resort is without a doubt the best place to stay for those looking to draw inspiration from the island. Once the home of Ian Fleming, GoldenEye is now a 21-room resort boasting stunning cottages and villas overlooking a private beach and lagoon. If the surroundings weren't inspirational enough, perhaps the knowledge that you'll be staying in the birthplace of Bond — Fleming wrote all of his 14 James Bond novels here — is the extra inspiration you need!
Related Links:
All products are independently selected by our writers and editors. If you buy something through our links, Oyster may earn an affiliate commission.