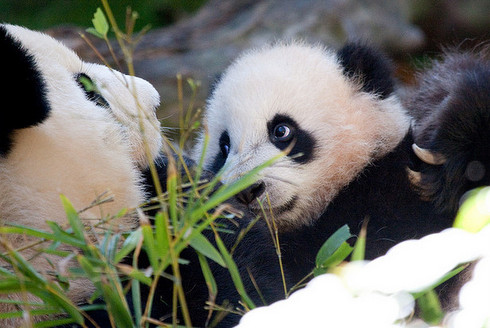 When you get to a new city, visiting the local zoo might not be the first thing on your list -- unless you've got kiddos in tow and then it's almost guaranteed to be a top priority.
But in some cities across the globe, the zoos are truly spectacular, and visiting them is a must no matter your age.
The seven zoos on our "Best in the World" list are (not surprisingly) world-famous, so make sure not to pass on visiting your favorite furry friends in these locales because they may just turn out to be the highlight of your trip. (Who doesn't love a panda?!)
The San Diego Zoo almost always tops the Best of the U.S. list, and its renown spreads internationally. So what makes this zoo so special? For starters, it's located in Balboa Park, San Diego's beautiful urban cultural park that spans a whopping 1,200 acres and houses gorgeous museums, gardens, and walking paths — along with the zoo, of course. Secondly, the zoo is huge and teeming with impressive plant and animal life. There are over 650 different animal species living at the zoo, and over 3,700 animals. The zoo is actually so big that you might even want to visit its attractions over two days. We recommend a guided tour if you really want to soak up some facts, but you can also have a great time exploring San Diego's little animal kingdom on your own as well.
Our Hotel Pick: La Valencia
Taronga Zoo in Sydney has unrivaled views not only of its beautiful animals, but also of the gorgeous Sydney Harbor. The zoo is one of Sydney's most famous attractions, and for good reason; it has about 4,000 animals, including many native Australian species and also exotic foreign ones. The zoo can be reached by a quick ferry from Circular Quay near the Sydney Opera House, and is equipped with a cable car that can brings you to the entrance from the ferry pier. Highlights at Taronga are some of our Aussie favorites — koalas, kangaroos, crocodiles, wombats, and tasmanian devils can all be found here.
Our Hotel Pick: Quay West Suites Sydney
You Might Also Like: Beat the System and Stay Cheap in These 13 Pricey Destinations
The Singapore Zoo boasts 2,800 animals living in a beautiful 64-acre nature park in the Mandai rainforest. We especially love the Singapore Zoo because it doesn't have cages. Instead it has carefully crafted animal habitats — making for a a better life for its furry residents, and a great interactive experience for the zoo's visitors. With the entire zoo enjoying this open-air layout, a visit here will really feel like you're just roaming the jungle with all these beautiful animals. Take out word for it: Even the non-zoo lovers out there will appreciate this beautiful wildlife park.
Our Hotel Pick: Hotel Fort Canning
Loro Parque in Puerto de la Cruz topped TripAdvisor's traveler's choice awards for best zoos in 2015, so it has to be good! And we're here to confirm that it really is as good as they say. The zoo, located on the island of Tenerife in the Canary Islands, is famous for its thousands of parrots and aquatic shows — specifically its orca, sea lion, and dolphin shows. The lines can get really long for these famed events, so try to arrive early. The beautiful vegetation all around the park and numerous places to grab a bite make it a really pleasant place to spend a day. The park does a lot of conservation work through the Loro Parque Foundation, too, so you can rest assured that the animals you love are well taken care of and healthy.
Our Hotel Pick: Hotel Botanico & The Oriental Spa Garden
Tiergarten Schönbrunn in Vienna is not your average zoo. Located on the grounds of the famous Schönbrunn palace, it's actually the oldest zoo in the world. Tiergarten began as an imperial menagerie in 1752, and today the zoo is a beautiful conservation nature center with well-preserved baroque buildings and an elegant atmosphere. Among the most popular attractions are the giant pandas, a rainforest house, an aquarium, and a polarium. You may not think of going to the zoo when you think of Vienna, but Tiergarten is unique and we definitely recommend it.
Our Hotel Pick: The Ring, Vienna's Casual Luxury Hotel
Related Link: 11 Things You Don't Know About Vienna
Chester Zoo in Upton by Chester, England is the largest zoo in the UK (and our personal favorite). With a large focus on conservation, the zoo houses about 400 species of animals, half of which are endangered. In fact, the zoo participates in the captive breeding programs of over 130 threatened species and has succeeded in breeding everything from Asian elephants to black rhinoceros — which is pretty awesome if we do say so ourselves (oh, and scientists say so too). There is also a very exciting $30 million project going on at Chester called Islands, which takes visitors on their own conservation adventure through the Philippines, Bali, Sulawesi, Papua, Sumba and Sumatra, in a nod to the journeys of the great explorers.
Our Hotel Pick: Abode Chester
National Geological Gardens of South Africa in Pretoria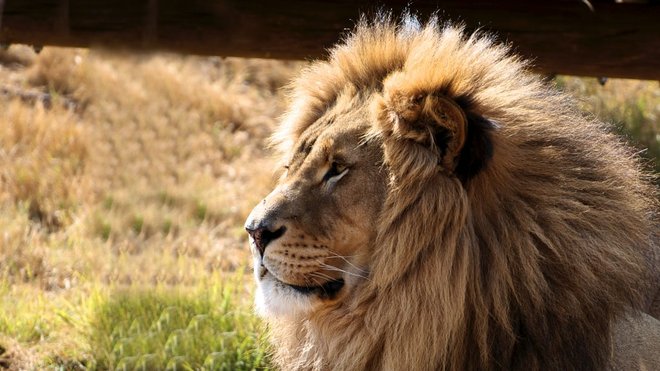 The National Geological Gardens of South Africa in Pretoria is the largest zoo in the country, and boasts about 700 species. Half of the zoo is located on a steep slope, providing nice views from the top, and there's a cool cable car linking the top point with the entrance at the bottom, which always gains extra points in our book because, who doesn't love cable cars? The zoo is also appointed with a large aquarium, reptile park, and sizable collection of exotic trees. The highlight of the place, though, is the savannah vibe — there's even overnight camping and moonlight tours that you can take advantage of to get the full South African experience.
So what do you think — are we missing one of your faves? Let us know!
And You May Also Have Some Opinions on These Lists:
All products are independently selected by our writers and editors. If you buy something through our links, Oyster may earn an affiliate commission.