For those who crave that electrifying rush of adrenaline, a week of lying on the sand is not an ideal vacation. Beachside rest and relaxation can do wonders for some, but others find their R&R with a solid jolt to the nervous system; cue the adventure-vacation combination! Whether you're surfing waves, chasing storms, or heli-skiing mountaintops, these eleven destinations all hold the promise of a heart-pounding getaway. Ready? Set? GO!
Adventure seekers have been visiting the Hawaiian islands for centuries. The state's rugged, lava-formed terrain offers challenging — and stunningly beautiful — hikes and climbs, and the volcanoes themselves present unique thrills. But, of course, the main pulse-racing draw is surfing the menacing waves and rip curls that crash against the islands' shores. The biggest and baddest waves roll in off of a reef break on the North Shore of Oahu at Banzai Pipeline. Many surfers have made a name for themselves at this spot, which is also home to some of the most intense surfing competitions in the world, including Pipe Masters. Adrenaline seekers who know their way around a wave — and are serious swimmers — can't miss a trip here.
This 448-unit resort on the scenic, isolated North Shore — just minutes from Banzai Pipeline — features an unbeatable array of amenities. There are two 18-hole golf courses, a stable, helicopter rides, and five miles of shoreline.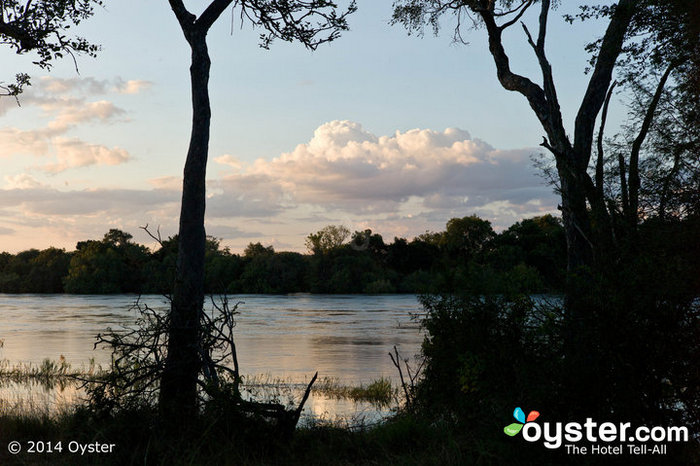 The constant push and pull of the water, the high speeds, and the ever-changing obstacle course created by the waters makes white-river rafting a hardcore sport. Rafting the Zambezi River below Victoria Falls is considered one of the best white-water experiences in the world. Day-long excursions includes a run through up to 23 violent rapids, with steep drops and inclines. One rapid — the so-called "Oblivion" — has been said to flip more boats than any other on the planet.
The Matetsi Water Lodge is located on a massive game reserve by the Zambezi River, about 40 minutes north of Victoria Falls. The lodge's 18 suites are intimate and surprisingly luxe — each suite has its own plunge pool, patio, and a large bathroom with a separate shower and tub.
Yosemite National Park has long attracted climbers to its stunning peaks, which require more than a little know-how of mountainous terrain. Rock climbers, or "rock-heads," cite El Capitan as a perennial favorite among the world's most challenging ascents. And at a nearly vertical 3,000 feet, it's no wonder this imposing granite wall still impresses despite years of adrenaline-junkies daringly conquering it.
Stay: Yosemite Lodge at the Falls
This 249-room budget hotel sits right in the heart of Yosemite Valley and within walking distance of the beautiful Yosemite Falls. Amenities aren't stellar, but you're just using this as a base camp, anyway, and the price is right.
You can try out the high speeds Winter Olympic sport at Lake Placid, which hosted in the games in 1980. The Olympic facilities have since been made open to the public, attracting thrill seekers and sports enthusiasts from around the world to try their hand at living like an Olympian. Visitors can bobsled or skeleton, but the most heart-pounding experience lies with the luge. Reaching speeds of 90 MPH, the luge is a high-speed adventure down the dark and careening Olympic track.
Moments from all of Main Street's offerings, this 133-room lakefront resort manages to feel both central and secluded at the same time. Downtown Placid, with plenty of shopping, restaurants and cafes, is within walking distance — as is the Olympic Center, just four blocks away.
Storm chasing is growing in traction as an "extreme sport" among thrill seekers and weather enthusiasts. Adventure tours leave out of a variety of cities and head out into Tornado Alley –a swath of the Midwest stretching from South Dakota to Texas where tornadoes are most prevalent. Programs leaving from Denver last up to a week, covering ground across state lines in the pursuit of extreme weather phenomenon.
Stay: The Westin Denver Downtown
Conveniently located next to the 16th Street Pedestrian Mall, this Westin features contemporary (but generic) rooms and a bevy of solid amenities. Chief among those is a heated indoor/outdoor pool with sundeck that offers lovely views of Downtown Denver and the far-off Rockies, making it perfect for spotting storms brewing on the horizon.
Located off the northern coast of the Dominican Republic lies the Silver Bank — a large, submerged limestone plateau that attracts many ocean mammals, including humpback whales. Part ofthe official "Sanctuary for the Marine Mammals of the Dominican Republic," the Silver Bank is an ideal location for encountering these gentle giants, whose enormous size dwarfs anything else in its path. The experience may seem tame on paper compared to some of our other offerings, but wait until you've looked one of these creatures in the eye!
Stay: Casa Colonial Beach and Spa
It's one of the most stylish and luxurious hotels in the Dominican Republic, with chic decor, private outdoor tubs, and four-post beds. The hotel is unfortunately surrounded by over a dozen noisy megaresorts, but its Puerto Plata location makes accessing Silver Bay easy.
For the last ten years, extreme sports enthusiast Darryn Webb has been perfecting the art of volcano boarding — and bringing tourists along for the ride — in Nicaragua's charming colonial city of Leon. Essentially, visitors toboggan down the face of the still active volcano Cerro Negro (its last eruption was in 1999) at speeds reaching 50 MPH. Riders are given a board, goggles, and a jumpsuit, and — after a 45-minute trek up the side of the volcano — are instructed on how to glide on down. More than likely, your journey to the bottom will feature a few bumps and bruises.
If you don't want to stay with the inventors of volcano boarding at their Bigfoot Hostel, this picturesque boutique is also a great option in Leon. Built on the site of (and in the same style as) a former 17th-century convent, it features a flowering central courtyard, antiques lining the hallways, and a fine dining restaurant that many consider to be the best in the city.
For winter sports enthusiasts who want to up their game, there's nothing quite like the rush you get from jumping out of a helicopter straight onto the slopes of Tellride's San Jaun Mountains. The most well-known heli-skiing operation in Telluride is run by Helitrax, which offers a variety of programs for beginner and veteran skiers. Daily excursions offer riders about six runs down 10,000 to 12,000 vertical feet. If that doesn't get your heart racing, you're braver than we are!
The upscale Peaks Resort and Spa, which has a great ski-in, ski-out Mountain Village location, is one of the largest and most amenity-packed properties in the area. The numerous features include a huge 42,000-square-foot spa and fitness center with Pilates and yoga studio; golf course; tennis courts; and two on-site restaurants. Plus, Telluride Helitrax is based here to make your adventure planning simple.
We can think of few vacations that are more thrilling than going on an African safari. Some of the world's most impressive predators come out to play here, including lions, hippos, and leopards. More gentle creatures — though no less tame or imposing — include elephants, buffalo, and monkeys. This is a once-in-a-lifetime experience that comes with a one-of-a-kind thrill.
Stay: &Beyond Nxabega Okavango Tented Camp
This luxurious safari lodge delivers everything you'd expect from the excellent &Beyond chain: amazing tents with plush beds, phenomenal service, tasty food, and safari excursions with first-rate guides. It's located in the Okavango Delta region, but on land, so you won't need to take a boat to and from the camp.
Movies and television shows are pretty good at making even the most extreme actions sequences look realistic — and that's because of the very real stunt persons that act out these dangerous scenes for the camera. If you ever wanted to know what it's like to do what the Brad Pitts of the world can't (but his look-alikes can), then check out the various tours and programs offered at Thrillseekers Unlimited in Las Vegas. They'll teach you the art of stunt fighting, driving, bungee jumping, and more. Soon, you'll be giving any Marvel superhero a run for his or her money!
Stay: Stratosphere Hotel & Casino
Home to a handful of Vegas's greatest thrills, including its three rides: Big Shot, Insanity, and Scream — the Stratosphere is a great party hotel fit for adventure-seekers.
Norway is an outdoor adventure seeker's mecca. Perhaps second only to New Zealand in terms of sheer breadth of activities and types of terrain, Norway satisfies even the most experienced adventurer. In the arctic circle, visitors can go dog sledding or experience a reindeer safari. Base jumping and canyoning are also popular in the warmer areas. But the icing on the cake (so to speak) is the opportunity to go ice diving or climbing. Central Norway is comprised of hundreds of waterfalls that, once frozen, serve as the climbing surface. For divers, Norway presents the opportunity to get up close and personal with icebergs on high arctic dives, where rare sea creatures and historic ship wrecks can also be spotted. Good thing your blood will be pumping fast — otherwise it would freeze!
The 121-room Fretheim Hotel is the main hotel in tiny Flam, a village that's the jumping off point for a number of fjord cruises. The property has a rich history dating back to the late 19th century, and common spaces have charm to spare. The hotel makes the most of its unique, naturally beautiful location with soaring glass windows in the lobby and restaurant that frame the steep surrounding mountains.
To learn more about Kristina Fazzalaro, visit her on Google+
RELATED LINKS:
All products are independently selected by our writers and editors. If you buy something through our links, Oyster may earn an affiliate commission.