Calling all adrenaline junkies! Our hearts are in the bottoms of our stomaches just thinking about bungee jumping, but we know some of you seek out breathtaking, heart-stopping, pulse-quickening adventures on the reg. Well, if that's what you crave, bungee jumping is just the ticket! And if you're already game to try something terrifying, you might as well conquer the most terrifying, right?! Here are the world's five most terrifying bungee jumps (plus, five beautiful hotels for celebrating -- or sleeping -- post-feat).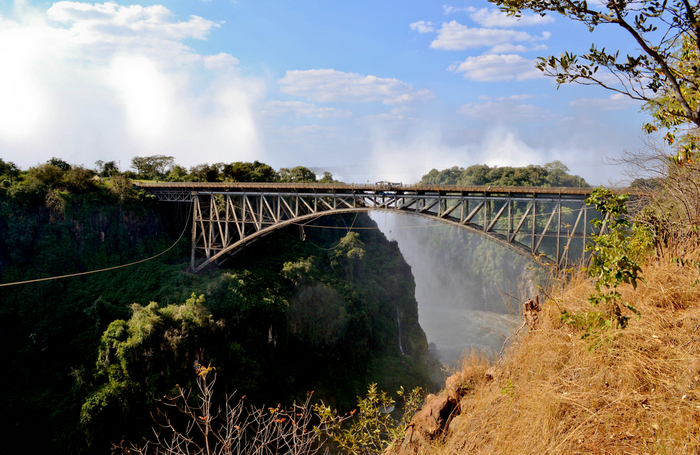 Connecting the countries of Zimbabwe and Zambia, the Victoria Falls Bridge crosses over the second gorge of its namesake — which, as the largest waterfall in the world, is one of the Seven Natural Wonders of the World as well. Only the bold bungee jump from this bridge; after all, the jump plummets 364 feet over the Zambezi River, which in turn is filled with crocodiles — but the views are breathtaking…if you can keep your eyes open!
Where to Stay: Matetsi Water Lodge is located on a massive game reserve by the Zambezi River. The lodge's 18 suites are intimate and surprisingly luxe — each suite has its own plunge pool, patio, large bathroom with separate shower and tub, and bedroom with river views.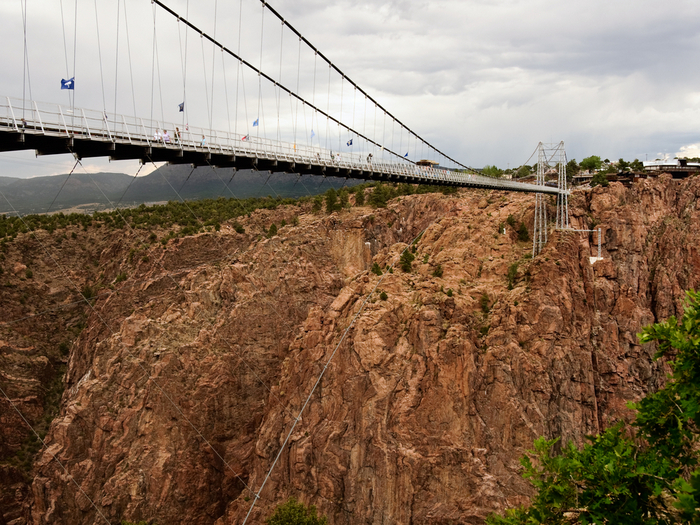 For 75 years, Colorado's Royal Gorge Bridge was the highest suspension bridge in the world — and at 1053 feet, it's still the highest in the U.S. by far. The brave of heart can take the plunge over the Arkansas River.
Where to Stay: Most bridge bungee jumpers make the trip in from Denver, which is just over a 2-hour drive from the gorge. Located in the Central Business District, Hotel Teatro is a beautiful boutique hotel with two fine-dining restaurants for chowing down after your jump.
Part of a natural heritage preserve, Niouc Bridge boasts Europe's highest bungee jump from a suspended bridge — and is therefore, an uber-popular spot for taking on the adventure sport. But if there are those in your group who'd prefer not to plummet 623 feet, the preserve offers tons of other activities like hiking and picnic-ing.
Where to Stay: Niouc Bridge is less than a 2-hour drive from Geneva, arguably Switzerland's most beautiful city — replete with cobblestone streets and historic lakeside architecutre. With a fabulous Old Town location, Hotel Les Amures is a quaint luxury boutique. The 32 rooms in this 17th-century mansion are charming and high-end, with details such as wood-beamed ceilings, faux-fur throws, and stone walls that create a chalet-like vibe.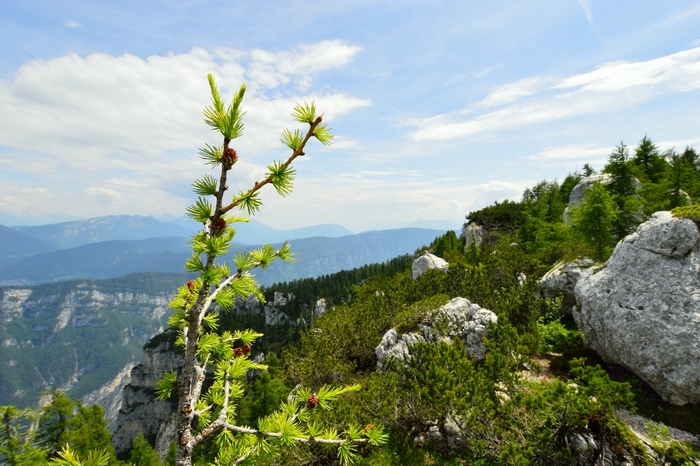 Okay so we may be scared of diving 574 feet, but we'd do just about anything for cheese — and as the Altopiano di Asiago bungee jump's name implies, it is located in Vicenza, a region of Italy known for its production of delicious asiago. Less than an hour from Venice, this jump is one of few that allows jumpers to plummet tandem.
Where to Stay: A 10-room boutique in one of Venice's most elegant neighborhoods, Corte Di Gabriela is a chic residence that blends modern polish with historical touches. Located in San Marco and an easy walk from the city's top attractions, this quiet hotel has a pretty internal courtyard and a lovely breakfast room that serves a big buffet.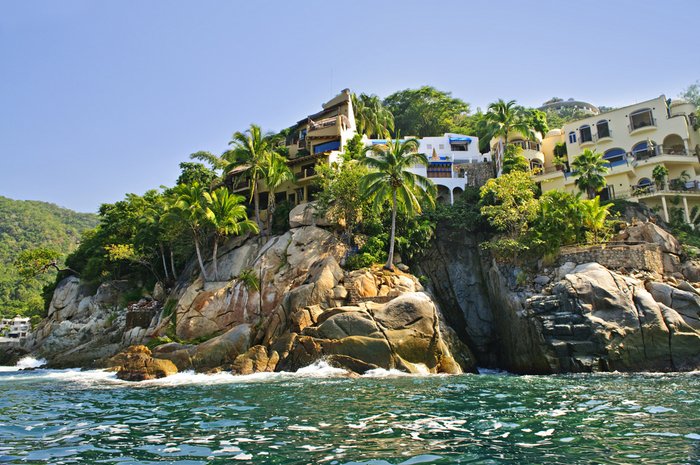 Most visit Puerto Vallarta to relax on the sand, but if you're more the adventurous type, several companies offer bungee jumps off of cranes suspended over Banderas Bay's beautiful waters.
Where to Stay: Casa Anita and Corona Del Mar is a ruggedly charming boutique hotel that offers sweeping views of Puerto Vallarta and Banderas Bay. The enticements of Old Town Puerto Vallarta are also close at hand.
To learn more about Jane Reynolds, visit her on Google+
RELATED LINKS:
All products are independently selected by our writers and editors. If you buy something through our links, Oyster may earn an affiliate commission.