Nothing lasts forever, as travelers know all too well. That hidden beach, quiet street, or tucked-away bookstore you discovered on your last trip could easily become a mob scene the following year. Such is the case with the four destinations we highlight below: former havens for artists and writers that have since become magnets for travelers. It would be easy to write off these cities, neighborhoods, and coastal stretches as mere tourist traps that are capitalizing on bygone connections to famous figures. But that might not be the best move. While change to once under-the-radar places can be disorienting, perhaps we owe it to them to keep their artistic spirit alive -- even if it means navigating the hoards to find that one, untrammeled corner that still evokes the past. Ahead, check out our picks for former creative hubs, including where to find an old-school vibe these days and where to stay.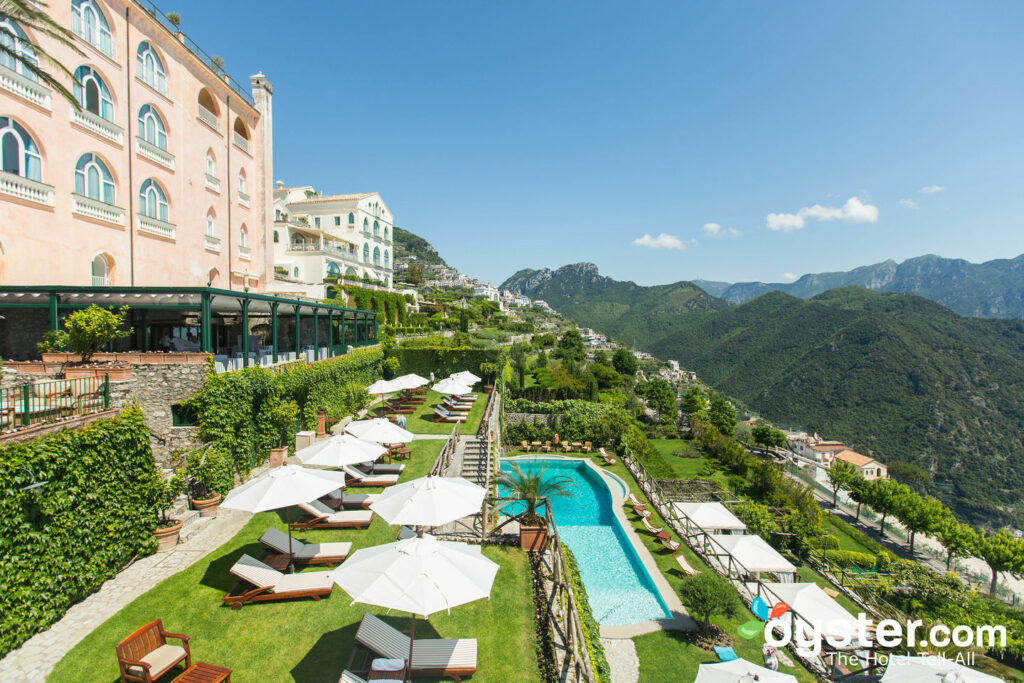 Italy's Amalfi Coast is naturally glamorous, so it comes as little surprise that Hollywood heavyweights like Grace Kelly and Elizabeth Taylor found their way here. The romantic coastal stretch, which is known for its citrus trees and turquoise waters, also has a bookish side. Several 20th-century writers were guests of British politician Ernest Beckett, whose Villa Cimbrone in the town of Ravello offered spectacular Mediterranean views. The so-called Bloomsbury Group of English writers and intellectuals, including Virginia Woolf and E.M. Forster, were regulars at the Villa, and D.H. Lawrence and T.S. Eliot also made appearances. Lawrence, who was especially fond of Ravello, worked on "Lady Chatterley's Lover" during a stay at the Hotel Rufolo in 1926 and 1927. He, along with writer Italo Calvino, could also be seen strolling the Path of the Gods, a winding coastal trail that leads from the town of Agerola down to Positano. Even earlier, in the late 19th century, German composer Richard Wagner wrote part of his final opera at the medieval Villa Rufolo, which still offers tours of the building and its 13th-century garden.
Amalfi's secret has long been out and the area tends to be packed in summer. But, early risers can still experience some of the solitude and scenery that likely inspired those famous visitors — especially along the streets of the small fishing village of Praiano.
Where to Stay: Located in Praiano, Hotel Pellegrino is a cozy boutique hotel with a sunny dining terrace high above the water. For a stay in Ravello, we'd suggest Palazzo Avino, a former 12th-century aristocratic home where terraced gardens lined with sunbeds overlook the sea.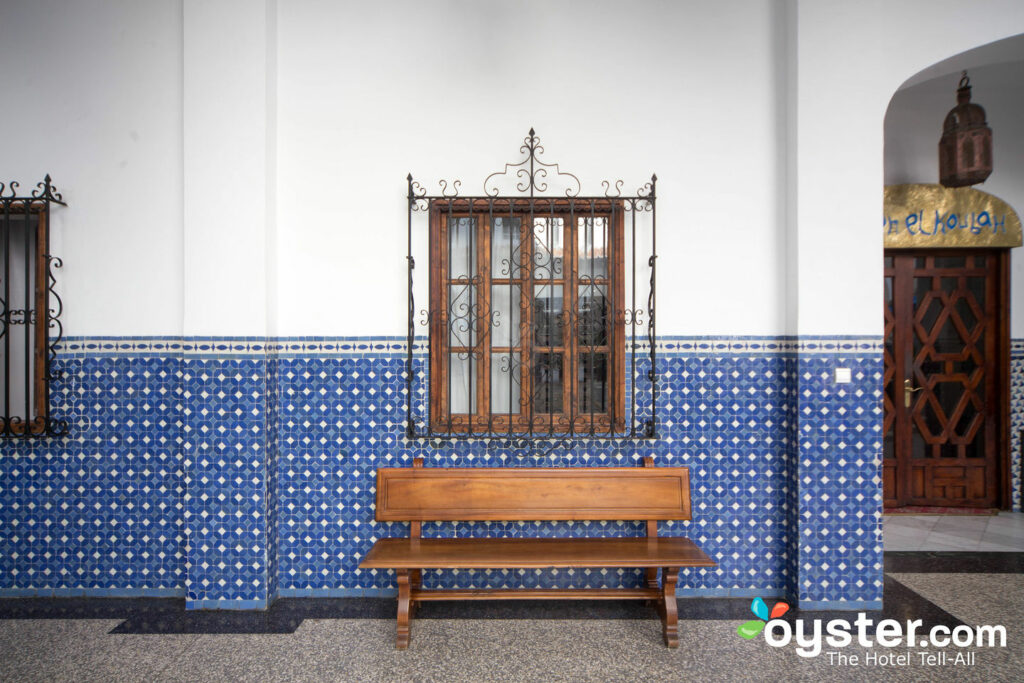 Tangier's live-and-let-live reputation attracted writers and musicians in the 1950s. Jack Kerouac hung out in the area, William S. Burroughs scribbled furiously here, and The Rolling Stones frequented the city's seedier hotels. The unofficial ringleader was Paul Bowles, who took up permanent residence in Tangier and let the city bleed into his journalism and books like "The Sheltering Sky." By then, free spirits had already been flocking to the seaside city on Morocco's northern tip for a few decades. From 1923 until Moroccan independence in 1956, Tangier was demilitarized and only softly overseen by several different European countries. Anything — drugs, sexual freedom, espionage, or plain old devotion to art — was fair game.
And after gaining independence, more tourists caught wind of the city's carefree bohemianism and things began to change. These days, while Tangier modernizes fast, some old-timey cafes, like Gran Cafe de Paris, are still open. Petit Socco square in the old medina has cleaned up, but still offers prime people-watching. And Rue Magellan, which is home to Hotel El Muniria where Burroughs wrote "Naked Lunch," maintains some back-alley appeal.
Where to Stay: Built in 1930,El Minzah hotel features traditional Andalusian decor, including photos of past guests like Rita Hayworth. It also happens to be a short walk from Cafe de Paris. As an alternative, Ibis Tanger City Center offers a more contemporary vibe.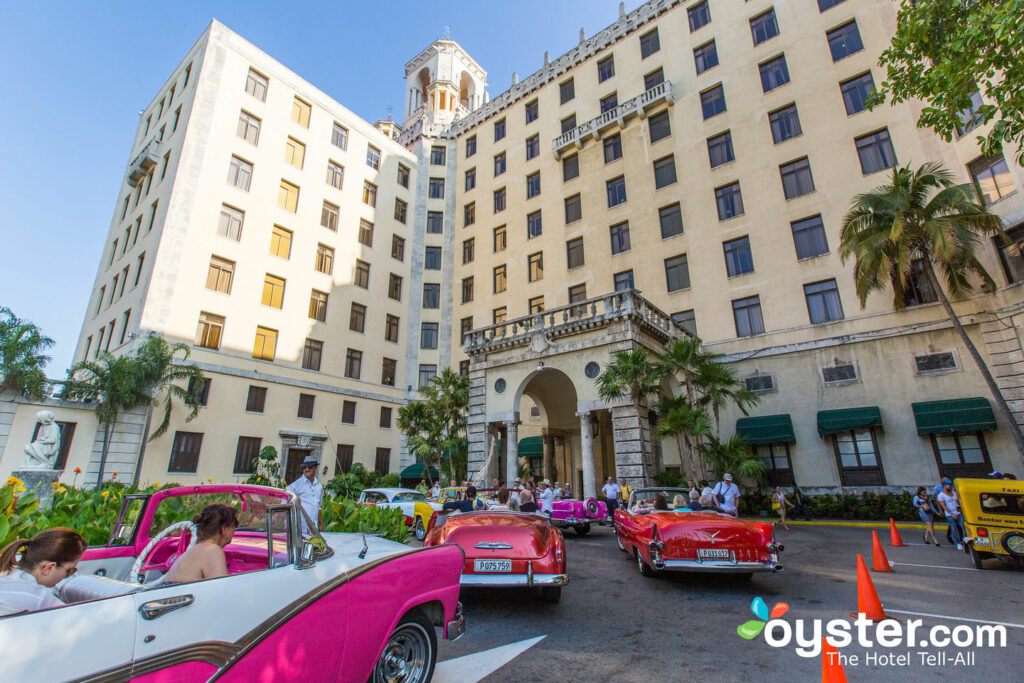 With Hollywood stars like Frank Sinatra and Ava Gardner sipping drinks at the Hotel Nacional de Cuba, Havana was all about glamour in the 1930s and 1940s. At the same time, tourism and development were taking off. Americans could drink freely (no prohibition!) and the casinos, numerous cinemas, and burlesque shows didn't hurt — albeit it came with an undercurrent of organized crime.
Among those drawn into the scene was Ernest Hemingway, who holed up in Hotel Ambos Mundos to pen short stories. The hotel still stands today, serving as a reminder of the city's prosperous time. By the late 1930s, Hemingway had retreated to the countryside, a half-hour outside of Havana, with then-wife Martha Gellhorn. He wrote seven novels during his 22-year stint in Cuba, returning often to Havana's El Floridita bar along with another literary giant, Tennessee Williams.
The Cuban Revolution and 1960 trade embargo largely shut out American travelers, but with loosening restrictions, it's now possible to discover Havana anew — and the scene might surprise you. Old Havana still feels pleasantly authentic and not overrun with tourists. Meanwhile, visitors can get a window into Cuban literature by strolling around El Malecón, a seaside thoroughfare that's often featured in Cuban writing and where locals gather to chat or reflect.
Where to Stay: For a taste of Havana's former life, stay at the famed Hotel Nacional de Cuba (the tunnels in the gardens were used during the Cuban Missile Crisis). If a more modern style is what you're after, try NH Capri La Habana Hotel.
Matisse, Van Gogh, Renoir all convened in Montmartre during the second half of the 19th century. With its hilltop setting north of Paris, Montmartre had the feel of a working-class village with low rents to match. Much of the energy could be found at the top of the hill, where dance halls sprung up and lured young painters like Edgar Degas and Pablo Picasso. Performances mocked the Parisian establishment and gave Montmartre the sort of countercultural energy preferred by folks like Henri de Toulouse-Lautrec, who painted prostitutes and threw debauched cocktail parties. Naturally, everyone wanted to be a part of the fun. By 1900, dozens of performance venues had popped up in Montmartre. The underground scene had turned into a thriving industry and the artists retreated.
Today, some Parisians say the arty Belleville neighborhood is the new Montmartre. As for the original, it has cleaned up and become flooded with crepe stands and tourist shops as well as portrait artists who line the cobbled Place du Tertre. But the fire-damaged Elysee Montmartre venue still has some edgy charm. It's a good point from which to start the uphill walk to the Basilique du Sacré-Coeur. And a stop at Le Bateau-Lavoir, where numerous artists and writers like Picasso and Gertrude Stein lived and gathered, can evoke that 19th-century Montmartre frame of mind, too.
Where to Stay: For a historic atmosphere, try the intimate Hotel Particulier Montmartre, which is housed in a former 19th-century home with a charming garden. For something a bit more modern, the Hotel Design Secret de Paris may be a good fit. It's just a five-minute walk from the Moulin Rouge and offers creatively themed, high-tech rooms.
Related Stories:
All products are independently selected by our writers and editors. If you buy something through our links, Oyster may earn an affiliate commission.