Some hotels just can't keep their naughty parts to themselves -- in fact, they flaunt them. When it comes to decor, we've seen everything from the strange, to the racy, to the almost pornographic on our travels. Sometimes hotels just have a style sense that's -- let's say broad-minded? Other times, like at the Hotel Amour in Paris and the Desire Resort and Spa in Riviera Maya, they're deliberately trying to get guests in the mood. No judgement here; if you're the type of traveler that gets a kick out of lounging on a phallic chair, more power to you. We rounded up seven naughty hotels that can't help themselves when it comes to being a little nude-y. Check out the risque hotel decor below -- and just wait until you see number five on this list.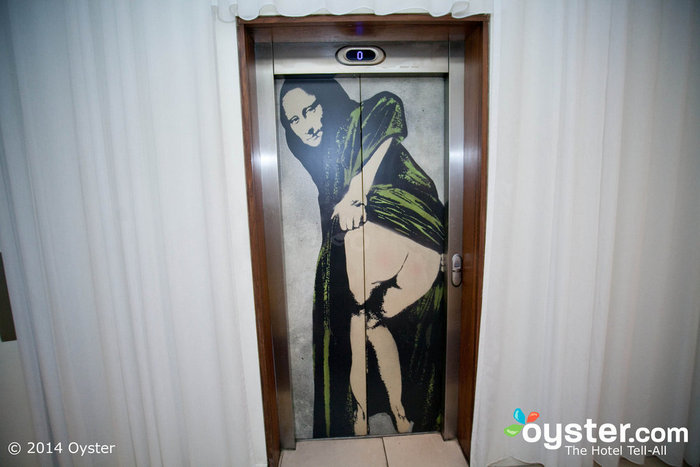 Hardly ladylike, Mona! But we have to say, a mural of Mona Lisa mooning guests is pretty creative — it's not quite what you'll see in the Louvre.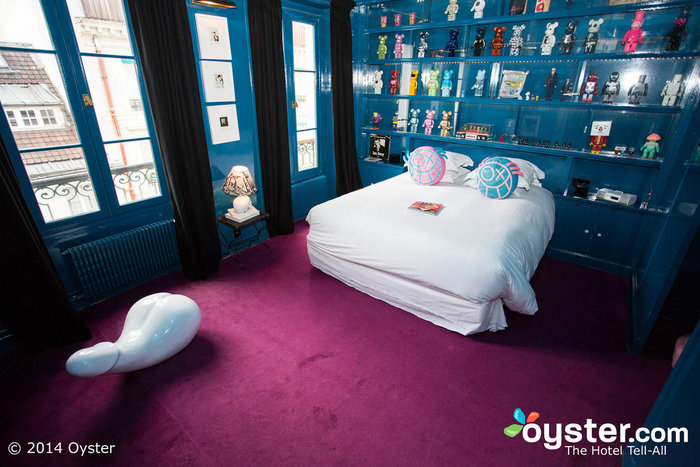 We think the white, ahem, phallus in the corner of this room is supposed to be a chair? We're not 100 percent sure on that, though. But one thing we do know? Nothing goes with a phallus chair like a glass case full of creepy collectibles behind the bed! (Or maybe not.) Hotel Amour was inspired by Japanese love hotels, as well as by its location in the raunchy Pigalle quarter, when it came to the property's design. It strikes us as more strange than erotic, but to each his own.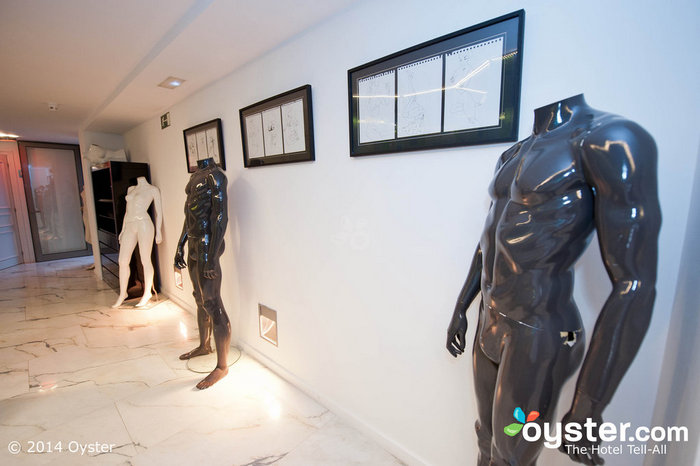 This gay hotel (billed as "hetero-friendly") in Barcelona's dynamic Eixample neighborhood is designed to seduce — there are erotic photos of mostly naked men lining the hallways (and they even appear in the business center). And of course, no seduction is complete without naked mannequins…
This gay-friendly hotel has a lot of themed rooms, including one that is a shrine to David Beckham. This we get. What — you don't have a giant poster of him in your room?
So this resort is pretty upfront about what it is trying to accomplish here — it is both clothing-optional and adults-only (as it should be). So in that context, having Kama Sutra poses decorating the mirror by the giant tub isn't that surprising. We're just not sure how clean that tub will actually get you.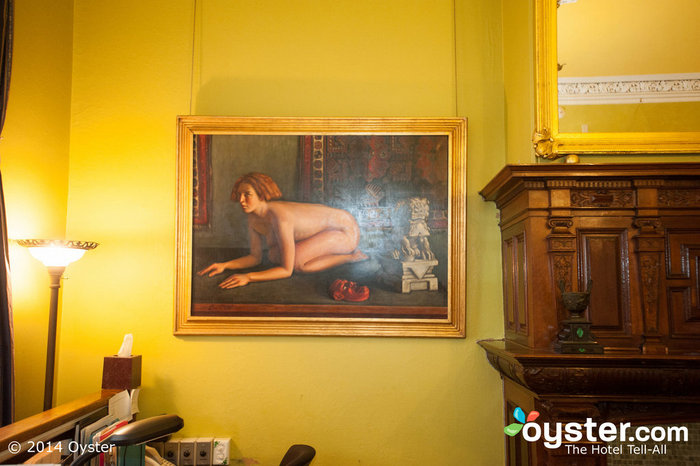 We're sure there are many things on the Jersey Shore that are far more shocking than this slightly strange painting of a naked woman on all fours. But it's still a little weird. Or artistic. We're not that sophisticated, we guess. This upscale inn is pretty sophisticated, though — the interior is a mix of Southern charm and quirky touches.
Like its sister property, Desire Pearl is clothing-optional and adults-only. These highly erotic photos of naked women are par for the course here.
Check out Oyster's page on Google+
To learn more about Kelsey Blodget, visit her on Google+
RELATED LINKS:
All products are independently selected by our writers and editors. If you buy something through our links, Oyster may earn an affiliate commission.