Ahhh. Rolling verdant hillsides, dirt roads (lined with cypress trees, olive groves, and endless vineyards), medieval castles, and quaint little villages: This is how most people picture Tuscany, and the most beautiful thing about it is -- it's true. Tuscany is absolutely gorgeous -- so gorgeous, in fact, that you should go. Like right now. To help with your planning, we've picked out a few of our favorite Tuscan retreats. From sprawling wellness resorts to tiny renovated farmhouses, these are the places we go when we want a little slice of La Dolce Vita.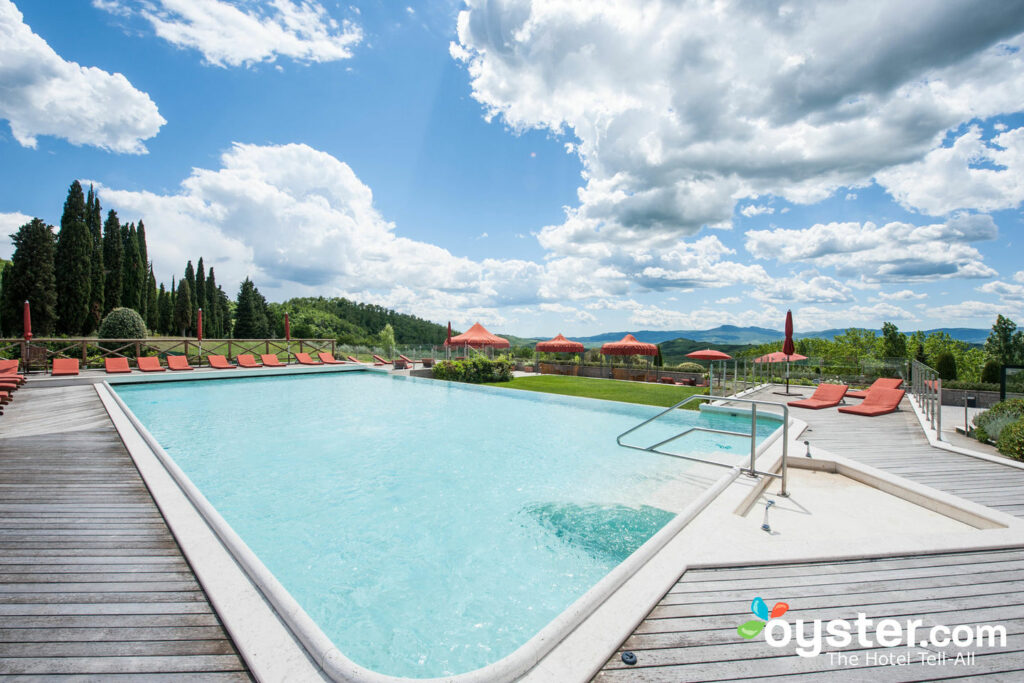 Picture this: Somewhere in the middle of Siena there sits an Italianate mansion where a red-bricked wall and wrought-iron gate give way to impeccably manicured grounds and stunning vistas of rollings hills and cypress trees. At Fonteverde Tuscan Resort & Spa, you'll find well-heeled clientele lounging by the resort's thermal pools, taking part in individually tailored wellness programs, or choosing from a wide array of spa treatments. With spacious, elegant rooms, two on-site Tuscan eateries, and grounds the size of a small village, Fonteverde is not just a hotel, it's a destination — with stunning views and amenities. (Potential guests should note, however, that it is quite far from major tourist sights.)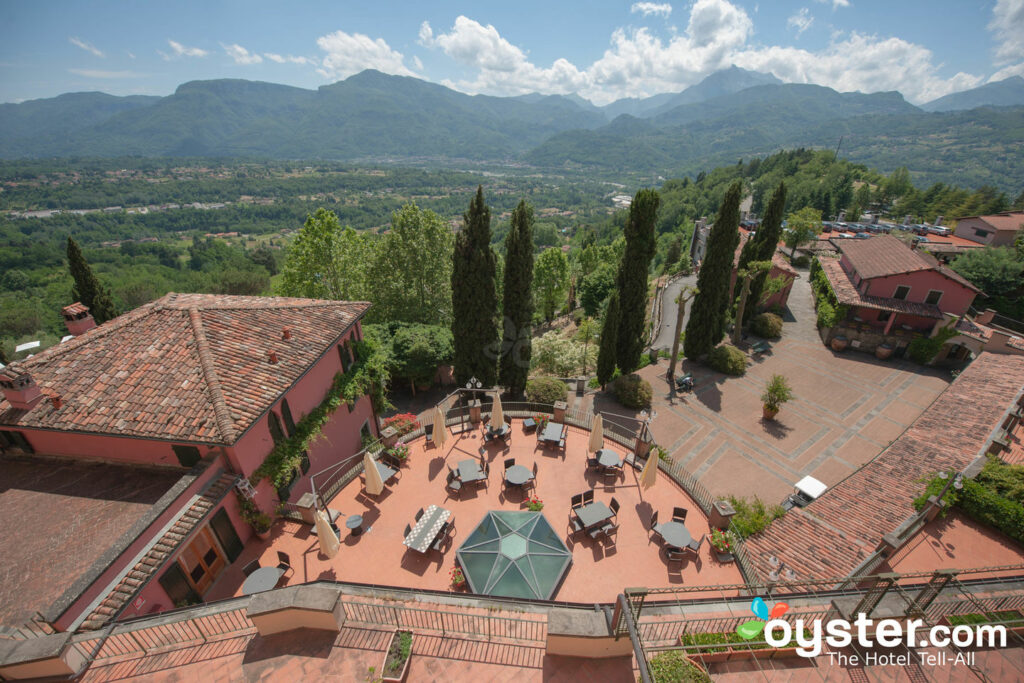 Time seems to stand still at the Renaissance Tuscany Il Ciocco Resort & Spa, a large, self-contained resort complex in Northern Tuscany. Sweeping panoramic views showcase the area's stunning countryside, and the resort's peaceful setting makes it a great place to really unwind. Guests can take a dip in one of two pools, enjoy tennis or volleyball, or take Italian cooking classes. Rooms are modern and stylish, as are the hotel's common areas. But guests looking for something a little more rustic should look elsewhere (like Palazzo Leopoldo).
Once home to a noble family in the village of Chianti, Palazzo Leopoldo still maintains a homey, rustic charm. The hotel's interior has retained its historic character with beautiful frescoes, cotto floors, and the original kitchen (where the hotel offers cooking classes). Though it's definitely showing its age, Palazzo Leopoldo stunning Tuscan landscape is timeless. Our favorite spot has to be the scenic balcony, where a free breakfast is served each morning.
A farm property with eight charming apartments and a postcard-worthy setting, Agriturismo Cretaiole di Luciano Moricciani is a place where guests come to live the authentic Tuscan lifestyle. Here, the owners offer warm hospitality, and organize activities from wine tasting to cooking classes. Tuscan-style rooms have fireplaces, full kitchens (which are helpful since there's no restaurant on-site), terra-cotta tile floors, and dark wood ceiling beams. Potential guests should note however, that the hotel has a minimum stay requirement and there's lots of interaction with the owners and other guests, which might be a con for those seeking privacy.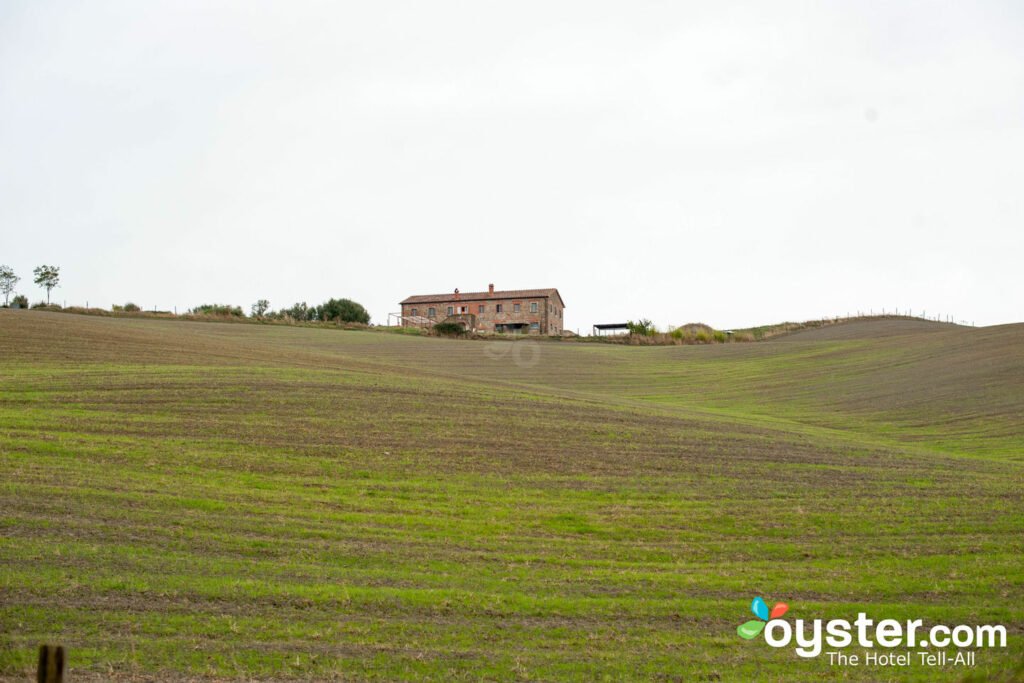 An isolated property in the middle of the Tuscan countryside, La Bandita is a large, brick country house with a contemporary interior. The owners, New Yorkers who have brought a modern touch to the middle of Tuscany, have thought of every last detail — from employing a full-time gourmet chef, to offering free Wi-Fi and serving bottomless cappuccinos. The infinity-edge pool, set amongst olive trees, offers gorgeous views of the surrounding countryside. However, travelers should be made aware that La Bandita is closed from mid-November until just before Easter.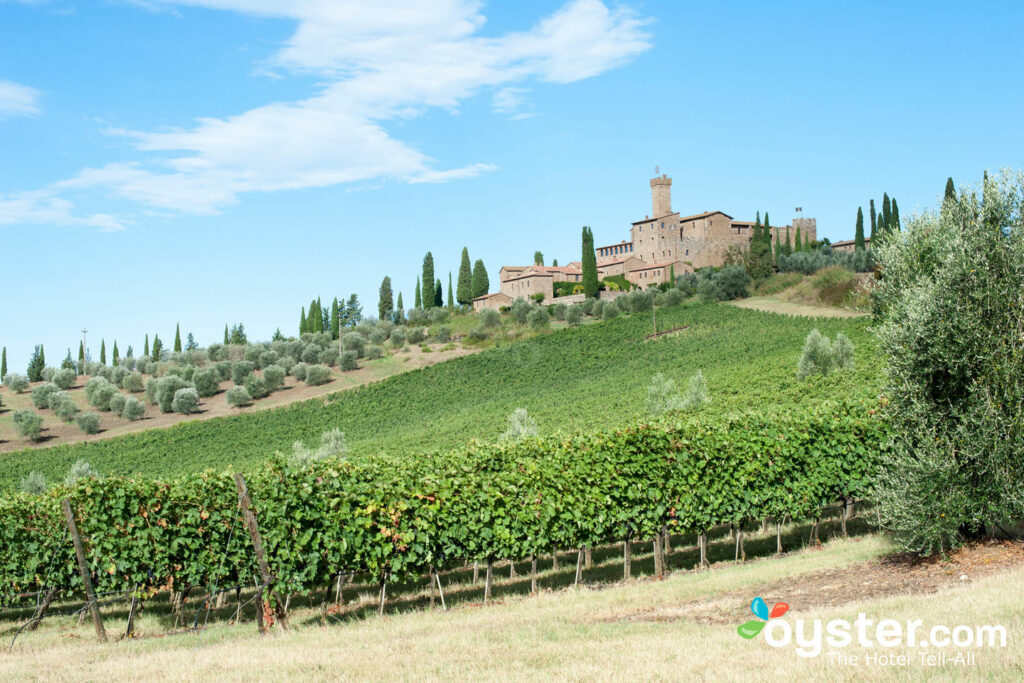 Castello Banfi–Il Borgo is an 18th-century farmers village that was born around the medieval Banfi Castle. The village (in Italian, "Il Borgo") has been restored and transformed into a luxury resort, and is part of a 7,100-acre property where high-quality red wines are produced. With just 14 rooms and suites, the intimate hotel reflects the property's storied past. Rooms feature incredible architectural detail and warm furnishings, while the chic pool offers incredible views of the vineyards. Far from any major cities or towns, Il Borgo has an exclusive, private vibe that many guests appreciate.
A small, intimate property with an idyllic landscape and an adults-only policy, Aia Mattonata Relais is the perfect spot for couples looking for a romantic hotel near Siena. Though it's quaint, this renovated farmhouse isn't lacking features. There's a wellness center with a Turkish bath, a saltwater infinity pool, and a shaded relaxation area. The attentive owners provide free breakfast in the dining room each morning, and do everything they can to ensure guests' needs are met.
All products are independently selected by our writers and editors. If you buy something through our links, Oyster may earn an affiliate commission.