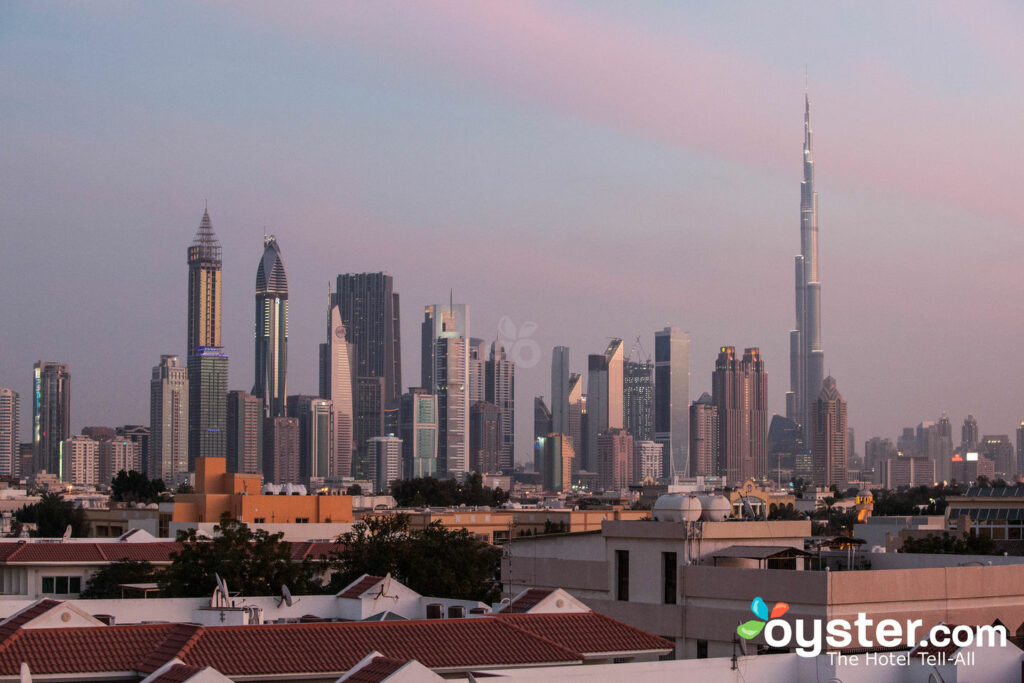 There are many things you might know about Dubai. It's home to the tallest building in the world, an indoor ski slope in the middle of the desert, and many, many shopping malls. But there are probably some things you might not realize about the city -- we name seven here.
1. Dubai is extraordinarily clean.
It's pristine. Despite being a fairly large city — it has a population of three million — there's pretty much no litter to be found on the street. In fact, you're more likely to see sanitation workers making sure the entire city is spick and span than an errant piece of trash.
2. Dubai is extraordinarily safe.
Thanks to very strict laws, crime is typically not an issue in the United Arab Emirates. Though travelers should always use caution, Dubai is one of the safest cities in the Middle East.
3. Smoking is permitted in many bars and restaurants.
In some parts of the world, smoking cigarettes has been banned from all public places. In others, it's completely unregulated. Dubai lies somewhere in the middle. Smoking isn't allowed in government buildings, offices, and shopping malls, but many restaurants and bars permit it in certain areas.
4. The majority of the population comprises expats — and not just Western ones.
Only between 10 and 20 percent of Dubai's residents are Emirati (they're the ones in traditional dress). The rest of the population comes from all over the entire world.
5. There are American chain restaurants everywhere.
There are your classic fast food joints in Dubai (McDonalds, Burger King, Wendy's, KFC, Subway, Popeyes, etc.), but there are also quite a few other chains, like the Cheesecake Factory, Shake Shack, California Pizza Kitchen, IHOP, Five Guys, Denny's, and plenty more. Oh, and for the Canadians heading to Dubai, yes, there are Tim Hortons.
6. Ladies Night is a huge deal.
While Dubai has strict rules about alcohol and expectations for modest dress, Ladies Night is very popular at the bars and clubs in hotels across the city. Hordes of ladies, often donning Vegas-style clubbing attire, descended upon the bars, which offer them a certain number of free alcoholic drinks.
7. Not everything is extremely expensive.
Dubai is a wealthy city, without a doubt, and tourists can expect to spend a pretty penny over the course of their vacation. But not everything in Dubai is outrageously priced. For instance, taxis and Ubers there are often cheaper than those in Western cities like London and New York. And if you take public transportation, you're also in for affordable rates. The metro fare is comparable to that of London and New York, and the ferry that shuttles people across the Dubai Creek only costs one dirham, or about 25 cents USD.
You'll Also Like:
All products are independently selected by our writers and editors. If you buy something through our links, Oyster may earn an affiliate commission.