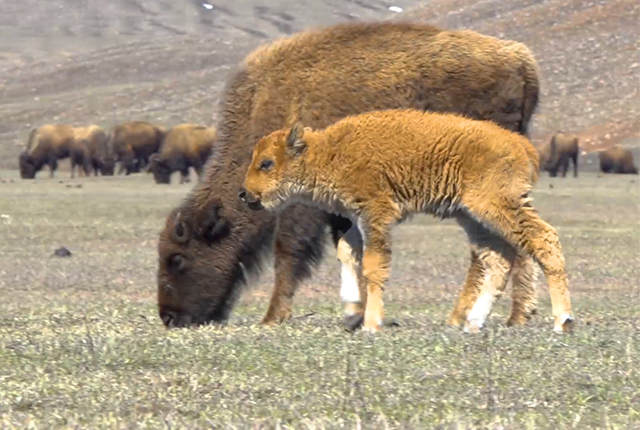 As you may have surmised by now, we at Oyster have a soft spot for adorable animals -- flamingos, puppies, monkeys, you name it. So you can imagine our excitement when we got wind that the first baby bison of 2018 were just born at Custer State Park in South Dakota.
This year's first calf is female, and will be one of about 450 calves born in the park this spring. The heifer was born on the same day that the park received a $1.8 million dollar grant from the Helmsley Charitable Trust for fire rehabilitation, CNN reports. As such, she was named Helmsley, though the park doesn't typically name its calves, as it's hard to keep track of all the newbies.
The park, which comprises 71,000 acres in South Dakota's Black Hills, is home to a herd of over 1,300 bison that roam freely, as well as elk, deer, and bighorn sheep. Visitors can take a drive along the park's 18-mile Wildlife Loop Road and spot the animals in their natural habitat. Want a closeup look at these cute creatures? Watch our video below.
https://www.youtube.com/watch?v=98x1XB1JDqs
You'll Also Like:
All products are independently selected by our writers and editors. If you buy something through our links, Oyster may earn an affiliate commission.