Consistently frequented by Aussies, Southeast Asia is an ideal getaway regardless of the type of holiday you have in mind. The climate is tropical, you have plenty of opportunities to immerse yourself in local cultures, and the price of nearly everything is vastly cheaper than what you'll find back home. In light of this, glamorous resorts and five-pearl hotels suddenly seem accessible. Here are our top picks for luxurious hotels in our favorite Southeast Asia locales.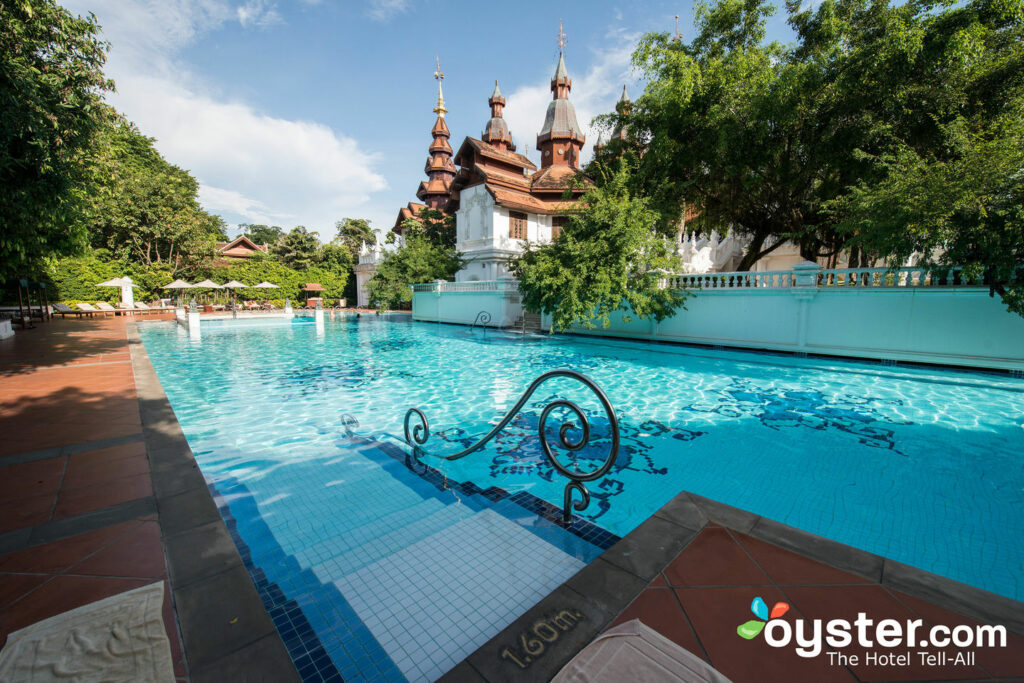 Undoubtedly one of Thailand's finest hotels, the Dara Dhevi Chiang Mai is a breathtaking establishment nestled on a 60-acre property about a 15 minutes' drive from Chiang Mai. Designed to look more like a temple than a hotel, the Dara Dhevi simply exudes rustic charm. The hotel offers a range of fine-dining options on-site, and Thailand's best macaroons are also available. The on-site library contains over 5,000 titles, and the extensive spas and pools have to be seen to be believed. Rooms are decorated with period furnishings, and each room has an outdoor terrace and a spa bath. Private pools are standard with the Deluxe Villas.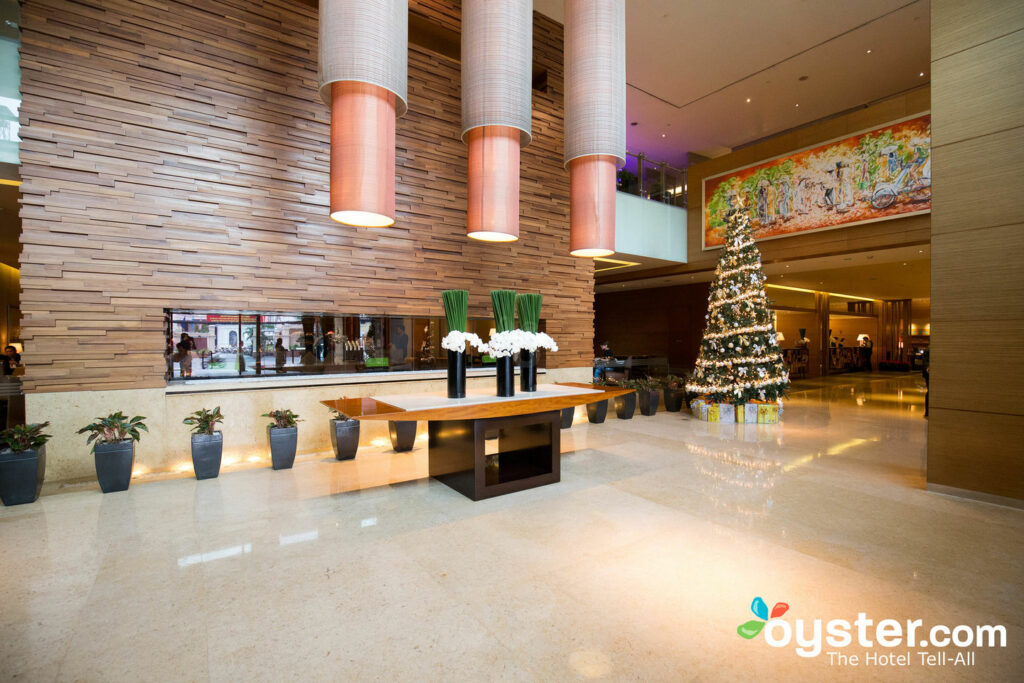 Superbly located in Ho Chi Minh City, the Intercontinental Asiana Saigon is close by to a range of bars, restaurants, shops and local attractions, with the Ben Thahn markets, the War Remnants Museum and the Fine Arts Museum accessible within 20 minutes on foot. For guests who plan to spend more time within the complex, the hotel boasts a wide range of amenities, including a rooftop pool, a fitness center, a spa and three restaurants. Rooms are catered more towards businessmen, although they are still bright, elegant and luxurious. Floor-to-ceiling windows allow natural light to stream in, and many rooms offer impressive city views. Bathrooms are spacious and are equipped with luxurious soaking tubs. Access to the Lounge, where free snacks and drinks are on offer, is possible through Club rooms and suites.
First opened in 1887, Raffles Hotel is a grand colonial building that has become something of a tourist attraction in itself. Located in the Riverside district, the hotel is close to a range of restaurants, bars and museums- although there are so many amenities on site that you may never have to leave. The hotel contains fifteen restaurants, a shopping arcade, and a museum, plus a pool, fitness center and a spa. Rooms are spacious and decorated with oriental rugs. The hotel contains a hall of fame for previous high-profile guests, including the Queen of England.
With an emphasis on tranquility and relaxation, the Ayung Resort is situated on 20 acres and offers free yoga each morning. Balinese carving and artwork decorate the hotel, and a classy marble floor in the library completes the decadent aesthetic. Rooms are complete with air conditioners, espresso machines and minibars, and many rooms have private pools. Dining is available on site from two different restaurants, the fitness center is well-equipped and the Dewi Sri Spa provides a range of luxuries treatments. The hotel may be a little out of town, but this adds to the peaceful and serene atmosphere.
With views overlooking the ocean, pool or garden, rooms at the JW Marriott Resort and Spa are spacious and and classy. Three pools are on-site, with a swim up bar in the adult's only pool. Wellness workouts are held regularly, as are cooking classes. The kids' club aims to keep the little tackers busy, while the fitness center is chock-full of workout equipment. The hotel is located next to the beach, and the common areas are common areas are comfortably furnished to allow you to enjoy the views. Dining is available on site, with Andaman Grill displaying fresh seafood on ice.
One of the most luxurious hotels in town, rooms at the Park Hyatt Siem Reap are stylish and well-equipped. Guests can expect Nespresso machines, Italian marble bathrooms and stylish decorations in their rooms. Centrally located, the hotel is only a five-minute walk from Pub Street, and the Angkor Temples can be reached in fifteen minutes by car. Despite the busy street outside, guests can expect a quiet stay once inside the compound. Two pools are located on-site, and the hotel has three dining options for a range of tastes.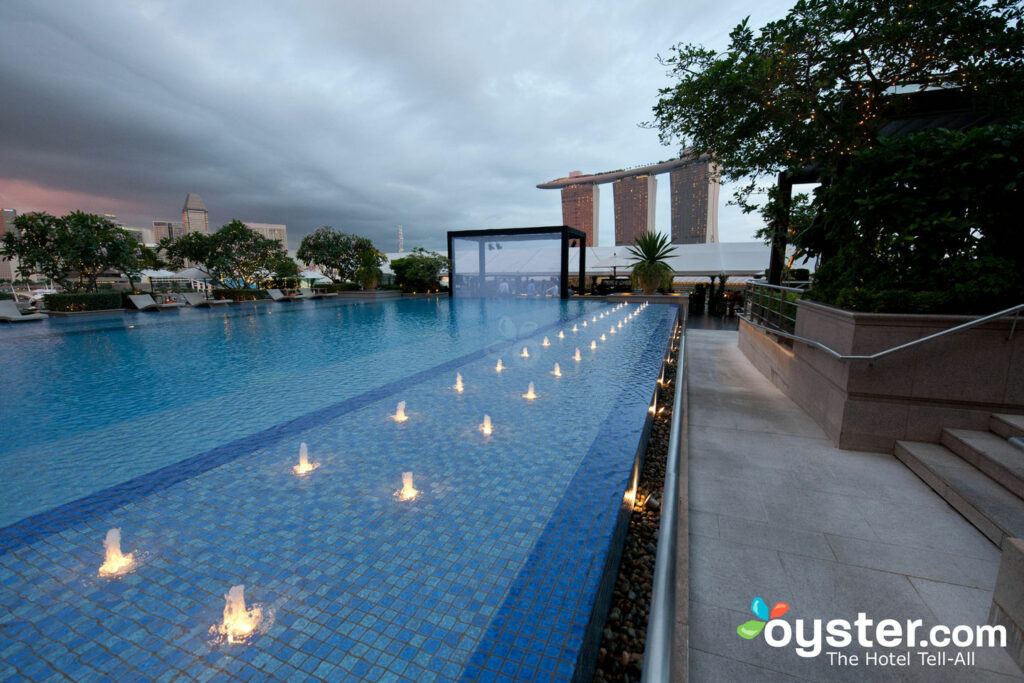 Right on Marina Bay, the Fullerton Bay Hotel offers views of the skyline and the waterfront. Rooms have floor-to-ceiling windows and sensual decor, and come kitted-out with Nespresso machines and other high-end amenities. The extensive rooftop bar offers an array of cocktails and complements the large pool, and there are fine dining options on-site too. The hotel is close to public transport, and the professional and welcoming service completes the experience.
There is no need to venture elsewhere if you're staying at the Padma Resort at Legion. The hotel houses three extensive pools with swim up bars, a tennis court and a fitness center, plus six on-site restaurants with a variety of dining options. The full service spa offers a range of treatments, and a relaxation area and library add to the tranquil experience. Artwork is on display throughout the common areas and the 16 acres of grounds are beautiful presented. Rooms have furnished balconies and are decorated with simple yet stylish decor.
The former residence of Prime Minister Prince Souvanna Phouma, the Maison Souvannaphoum Hotel is one of Luang Prabang's most luxurious establishments. The French Colonial style buildings are a style white, and the lobby area is decorated with Lao tapestries. Rooms are airy with modern amenities and many have traditional clawfoot bathtubs. The outdoor pool and the garden area are ideal spots for relaxing. Located on site, the upscale Elephant Blanc Restaurant offers free breakfast and Lao and Indochinese meals for lunch and dinner.
Suitable for short and long term stays, the Oriental Residence in Bangkok has a romantic, stylish feel to it. The hotel is decorated with French, vintage chic inspired decor, and houses the Michelin-starred chef Henk Savelberg. A rooftop pool, a fitness center and three on-site restaurants will see you fully equipped during your stay. Apartment style rooms are elegant with modern kitchens and room service is available 24/7. Although the sky train is walking distance away, the hotel has shuttle buses and a limo service. The Oriental Residence boasts four Oyster awards — in case you need any more convincing.
All products are independently selected by our writers and editors. If you buy something through our links, Oyster may earn an affiliate commission.