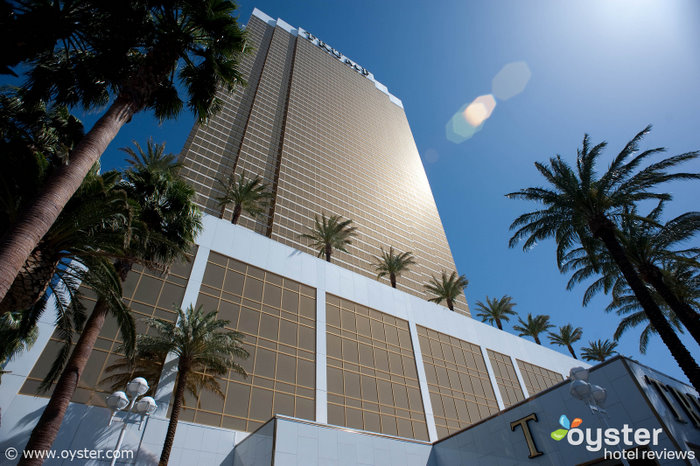 Lists of the rich and famous are all over the Internet: The highest paid actors in Hollywood. The richest people in technology. The biggest bonuses on Wall Street.
But here at Oyster, we care about hotels. And we got to thinking: We're always hearing so much about Bill Gates and Warren Buffett, but who are the biggest big shots in our world? The most recent Forbes 400 had most of the answers, though we went to the trouble of pulling out those who made a substantial portion of their fortunes in the hotel biz, and offering a little historical background on them to boot. Enjoy!
1. Sheldon Adelson: Net worth $9 billion
The 26th richest man in America, Adelson made it to the top of this list by being one of the biggest developers in both Las Vegas and Macao. He bought the Sands Hotel & Casino (a former Rat Pack hangout) in 1988 and soon after built the Sands Expo and Convention Center. He later knocked down (okay, imploded) the Sands to make way for The Venetian Resort Hotel Casino and later The Palazzo. When he opened the Sands Macao in 2004, the one million-square-foot casino was Macao's — and China's — first Vegas-like hotspot. He's since opened the Venetian Macao and has plans to open many more name-brand hotels in the Chinese gambling city, essentially recreating the Vegas Strip.
2. Micky Arison: Net worth $4.3 billion
The CEO of Carnival Corporation, Arison is the 56th wealthiest person in the country. And while cruises ships aren't hotels exactly, you have to tip your hat to a man who has 225,000 people in his cabins at any given time. Having taking over the business from his father in 1990, Arison has grown Carnival into the largest cruise operator in the world, with 93 ships under 11 brands (big names like Princess and Holland America included).
3. Joan Tisch: Net Worth $2.6 billion
Tisch inherited her money from her late husband Bob Tisch (born Preston Robert Tisch), who was the chairman and part owner of the Loews Corporation. The company made its money in several different businesses(insurance, oil, gas — no big deal), but its Loews hotel chain is what concerns us here. The company's standout hotels include the Loews Santa Monica Beach Hotel and the Loews Regency in New York City.
4. William Barron Hilton: Net worth $2.3 billion
Son of Hilton Hotels founder Conrad Hitlon, Barron (as he's known) inherited some of his father's fortune (more than Connie left for him, actually — he contested the will that left him only $500,000 and won). But the son earned his place on this list by joining his father's company as vice president in 1954, later becoming president in 1966. In 2007 he sold Hilton Hotels to Blackstone for $800 million.
4. Steve Wynn: Net worth $2.3 billion
Entrepreneur cum real estate developer Steve Wynn has seen his fortune ebb and flow over the past few years, but he still manages to maintain his place on this list (and in our hearts!) for the revitalization he's brought to Las Vegas. Wynn has virtually defined Sin City since 1989 when he opened his first big Strip casino, The Mirage. He went on to open Treasure Island in 1993, Bellagio in 1998, and more recently Wynn Las Vegas and Encore — sister properties that many consider to be the swankiest in Vegas, even after the recent opening of the City Center megaproperty. Trying to keep up with Sheldon Adelson, Steve Wynn opened Wynn Macau in 2006 and is scheduled to open Wynn Encore Macau later this year.
6. Donald Trump: Net worth $2 billion
The Donald's worth is always hotly contested — and always fluctuating (one of his holding companies filed for Chapter 11 just a year ago). But most recently Forbes has estimated the real estate magnate's worth at $2 billion, which has him tied for 158th richest man in America. And although Trump's real estate conquests reach far beyond the realm of hotels, we're big fans of the Trump International Hotel and Towers in both New York and Las Vegas. In fact, you could even say he got his start in hotels: One of his first real estate forays was turning the bankrupt Commodore Hotel in New York into the Grand Hyatt.
7. Phillip Ruffin: Net worth $1.85 billion
Kansas-based businessman Ruffin made a large part of his fortune by buying and selling — you guessed it — hotels. He bought the New Frontier Hotel and Casino in Las Vegas in 1999, and sold it for $1.2 billion in 2007 when his plans for replacing the resort fell through. The sale was the highest price per acre that Sin City had ever seen. Ruffin also owns Treasure Island Hotel and Casino as of 2009, and before that he teamed up with Donald Trump to open the Trump International Hotel and Tower.
8. Thomas Pritzker (…and family): Net worth $1.8 billion
Thomas Pritzker's father purchased the first Hyatt hotel (then called Hyatt House) in 1957 and his uncle turned it into the global empire that it is today. Along the way, the Pritzker family amassed one of the hugest fortunes in America, and after much family drama that fortune is spread among 13 cousins — making "Pritzker" the most visible name on the Forbes 400 list. Thomas (currently Hyatt's executive chairmain) ranked the highest of all the cousins on the most recent list, coming in at #196 with $1.8 billion, while his cousin Penny was not far behind in the 204th slot (net worth $1.7 billion). Cousins Anthony and Jay Robert (Penny's brothers) both landed at number 220 ($1.6 billion each), while six other Pritzkers are tied for the 236th spot (each with $1.5 billion).
9. Wilma Tisch: Net worth $1.55 billion
This Tisch's late husband — Laurence Tisch — was the other part-owner in the Loews Corporation. Larry and Bob Tisch started their company in 1946 with a small hotel in New Jersey before delving into other commodities and revenue streams. Today Loews Hotels owns and operates 19 hotels across the U.S and Canada.
10. Bill & Richard Marriott: Net worth $1.2 billion each
John Willard (aka J.W.) Marriott left his fortune and his business to sons Bill and Richard, who are now tied (along with 13 others) as the 326th richest people in America. Bill is the chairman and CEO of Marriott International, having worked his way up from executive vice president, his position when he joined the company in 1956. Younger brother Richard is the CEO of Marriott subsidiary Host Hotel & Resorts.
All products are independently selected by our writers and editors. If you buy something through our links, Oyster may earn an affiliate commission.