There's something so romantic about Paris in the spring, when the winter clouds disappear, the gardens begin to bloom, and the sun-kissed streets fill up with tourists and locals in sidewalk cafes. Prague, on the other hand, oozes with charm in the wintertime, with its picturesque Christmas markets, twinkling lights, and snow-capped castles. Then there's Scotland, which puts its russet and gold hues on full display come autumn. This is just a long-winded way of saying there's always some nook of Europe that's lovely any time of year. As for the best places to visit in the summer, well, you'll have to read on to find out.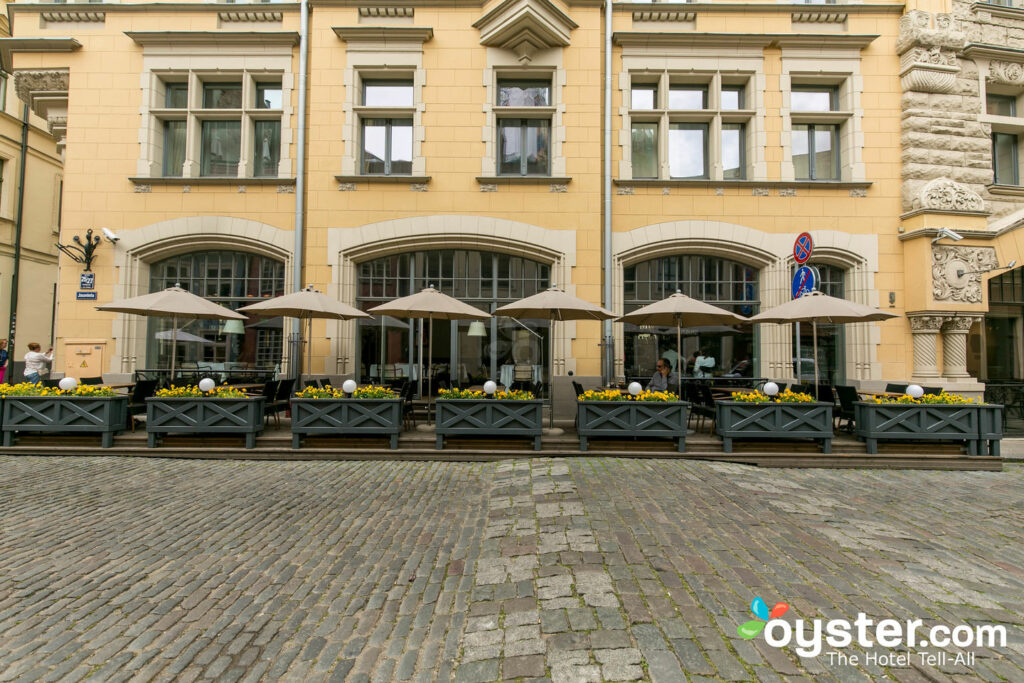 "Even at the height of summer, temps barely surpass 60 degrees Fahrenheit in Latvia, making it an ideal time to visit. Riga, its capital, has the world's highest concentration of Art Nouveau architecture — there's a district filled with structures from the style, plus a museum dedicated to the period. The Baltics' biggest music and arts festival, Positivus, takes place in July, in the northern seaside town of Salacgrīva. And one of the country's most popular tourist sights, Rundāle Palace, reopened in 2014 after extensive renovations, and has lovely gardens that are in full bloom well into August." — Rachel Klein, Editor
Hotel Pick: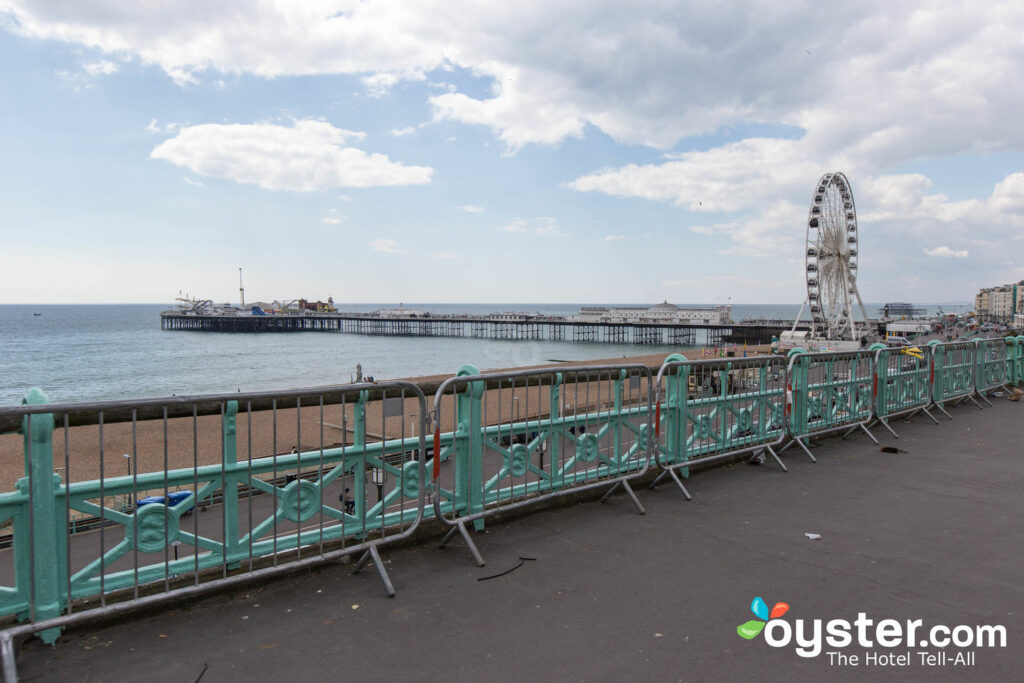 "Jolly old England is known for a lot of things: spectacular royal weddings, phenomenal scones, and terrible weather — really chilled-to-your-toes dampness. London's notorious weather is dreary enough that it has launched an entire line of umbrellas and trench coats (a.k.a. London Fog). All this is why, outside of the U.K., the southern coastline tends to fly under the radar. But in the summertime, it truly comes into full bloom, with loads of seaside towns from Brighton to Cornwall casting off the clouds from up north and declaring open season on waterfront picnics and pretty coastal drives. Bonus: This area also has its share of royal residences (the Brighton Pavilion) and literary history (Agatha Christie's Greenway Estate), making it a beach-plus-culture twofer when it comes to your summer vacation." —Maria Teresa Hart, Senior Editor
Hotel Pick: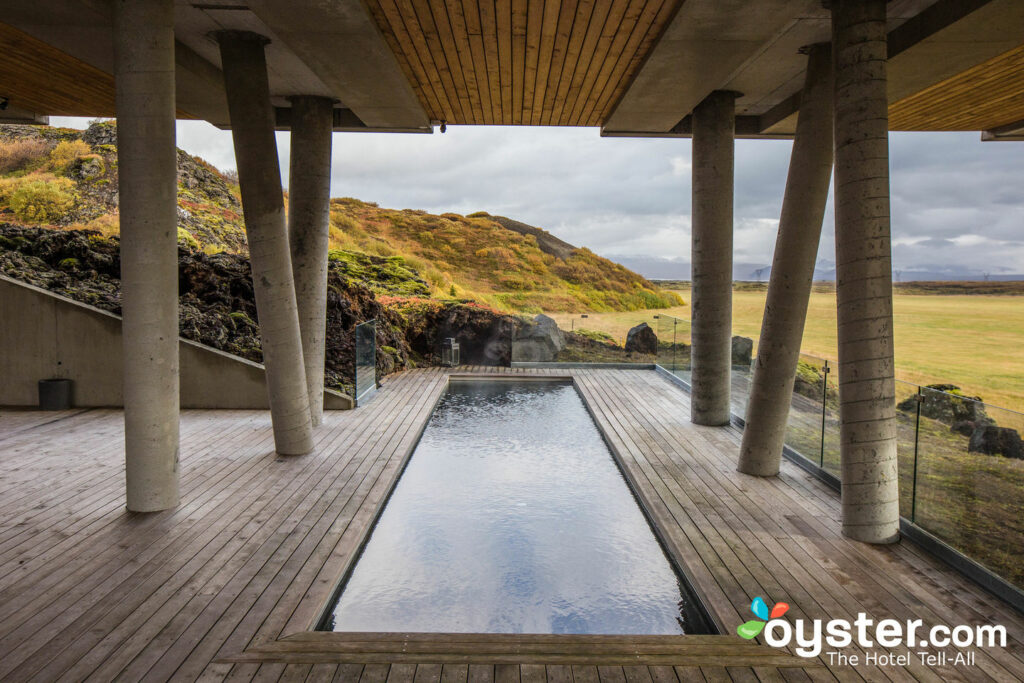 "Summer is prime time for an adventure trip to Iceland. Sure, prices spike from June through September, but the warmer temperatures and almost constant sunlight bring more opportunities for hiking, visiting waterfalls, and horseback riding. The famous Blue Lagoon is touristy, but in the best way." — Megan Wood, Editor
Hotel Pick: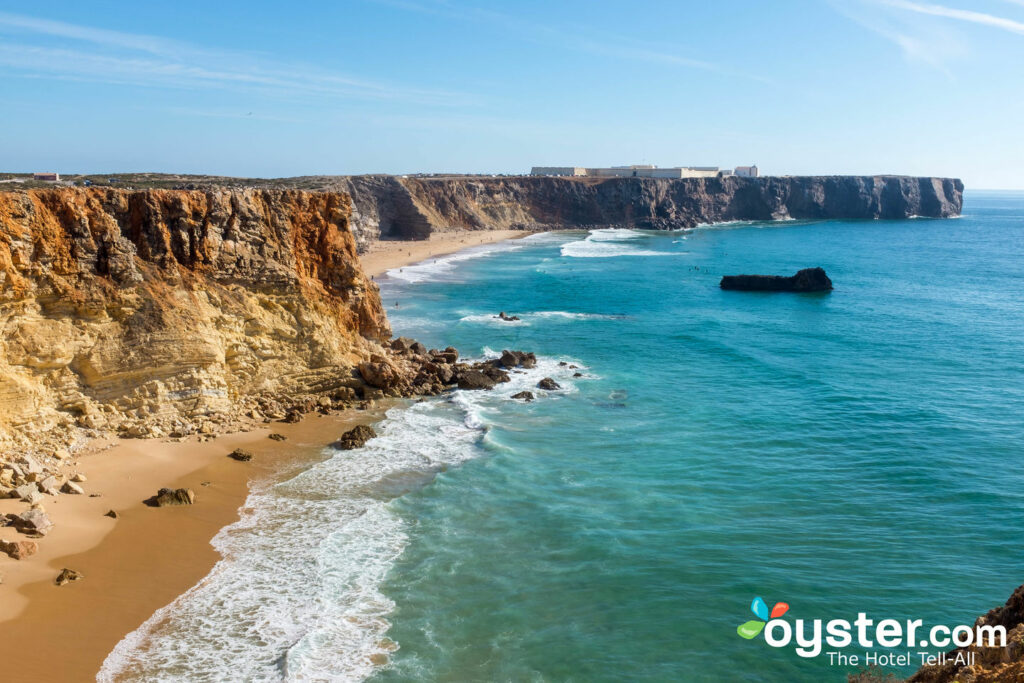 "While much of the Algarve suffers from feeling a bit like the British Isles re-birthed themselves in a sunnier and warmer climate, that's not necessarily true of its western reaches — particularly the towns of Lagos and Sagres. Lagos is a quaint town that, while touristy, has retained its historic center, authentic cafes, and Portuguese charm. It's also surrounded by some of the Algarve's most stunning scenery, like cliff-flanked beaches and natural rock arches over the sea. If you really want to get away from it all, drive to the end of the Algarve and bed down in Sagres. This tiny village is surrounded by undeveloped natural parklands and has some of the most gorgeous beaches I've ever laid eyes on. The vibe is surfer-friendly and a bit bohemian — and it lacks the classic style of Lagos — but it's a striking, quiet, and lovely place to unwind in the sun for a few days. Rates on hotels in the Algarve can also be far lower than its more famous cousins in the Mediterranean." — Kyle Valenta, Editor
Hotel Pick: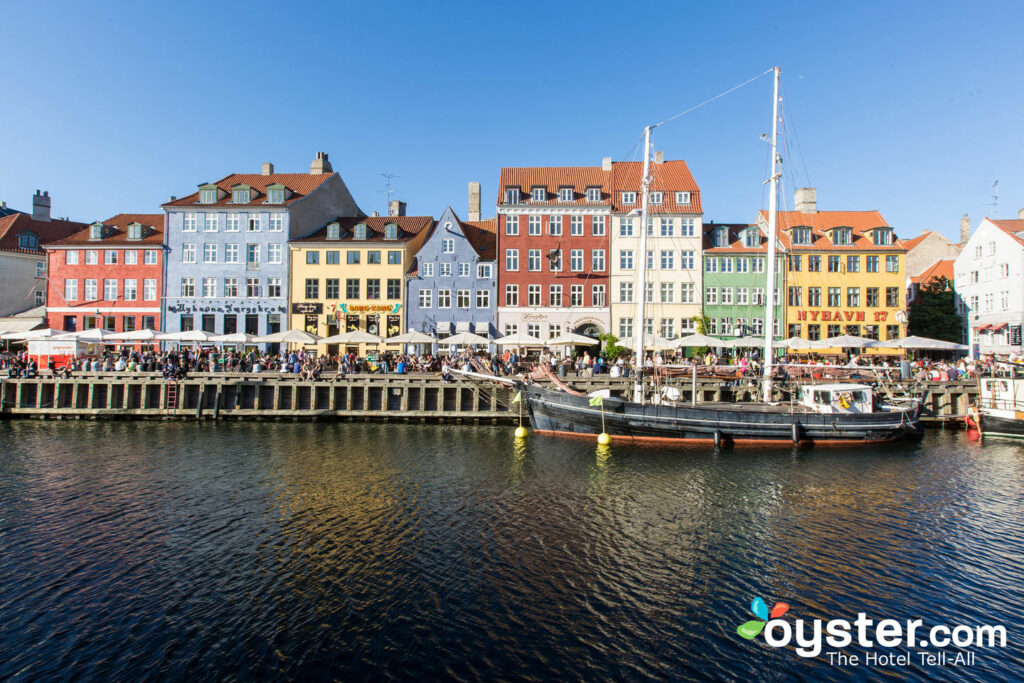 "Copenhagen is a beautiful, charming city, and it's easily at its most attractive during the warm summer months. Winters are frigid and have few daylight hours, while June through August provide comfy temps in the mid-60s and far more sunshine. Travelers can spend their days gazing at colorful architecture, visiting striking castles and churches, eating at some of the most impressive and delicious restaurants, and biking to greenery-filled parks. Perhaps Denmark's most alluring feature, however, is the fact that it ranks high on the list of world's happiest countries. Despite that summer months are the most popular time for tourists to visit, airfare stays fairly inexpensive ($700 from NYC), which is helpful given the city is notoriously pricey." — Lara Grant, Associate Editor
Hotel Pick: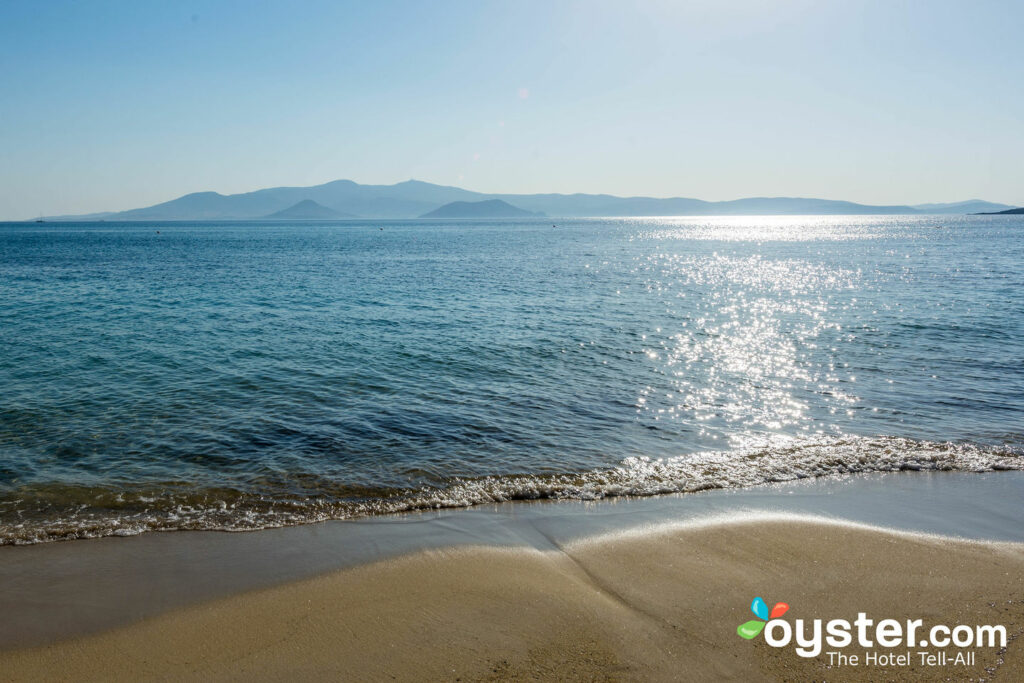 "Yes, summer is peak travel time to the Greek islands, and the ever-popular Cycladic islands can get swarmed with visitors. Even though June and September can offer a bit of a reprieve from the crowds, for guaranteed beach bum weather, summer really is the time to go. But instead of spending all your time on Mykonos or Santorini (note: the beaches on Santorini aren't that impressive anyway), consider hopping over to Paros and Naxos instead. Both islands have excellent beaches that are less crowded than those on Mykonos, and they're about a half-hour ferry ride apart. To be clear, these islands are hardly undiscovered, and their charming villages can still get crowded — but both islands are also larger than Mykonos, meaning there is more shoreline to choose from and the beach crowds are more dispersed. To get even more off the beaten track, consider Antiparos. Iria Beach Art Hotel on Naxos is a charming boutique option that's steps from a lovely beach." — Kelsey Blodget, Senior Executive Editor
Hotel Pick: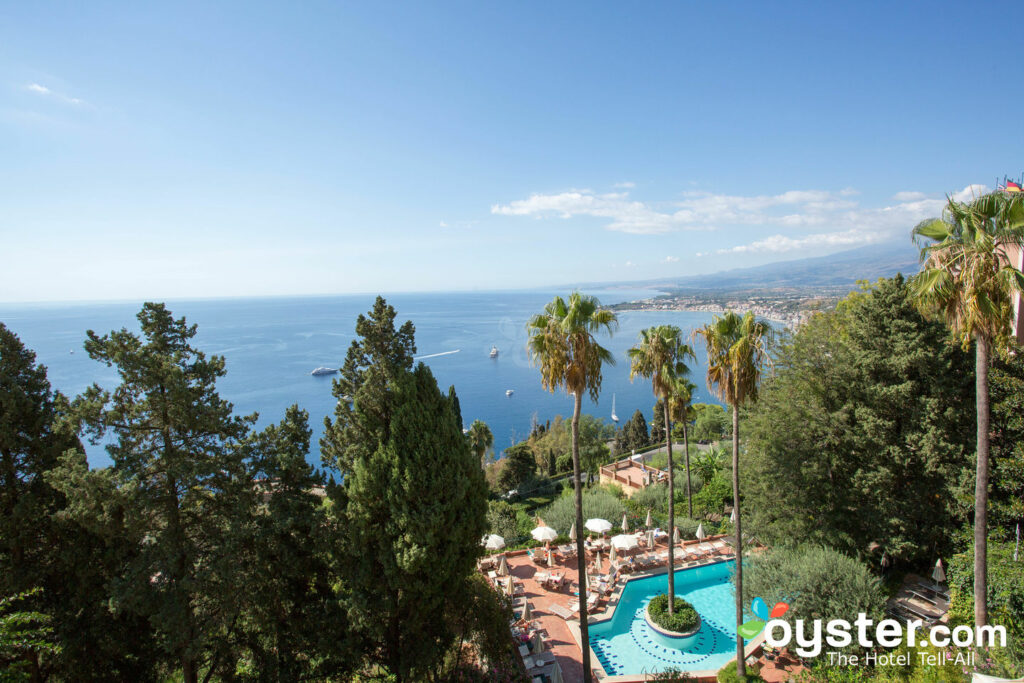 "I have a high threshold for hot temps, so bear that in mind when I say that summer is the perfect time to visit Sicily. June is ideal, weather-wise, with the temperatures hovering between the high 60s and the low 80s (so get on it!). The Sicilian summertime proper is more brutal — in July and August, the mercury shoots into the 90s and purportedly even hits triple digits. But even if you're not a hot-weather lover like me, the trade-off to visiting Sicily in its hottest season is worth it: Many travelers avoid Sicily's sweltering heat this time of year, so there are fewer fellow tourists to contend with and some travel deals to be found. Mediterranean island plus summer sun and sultry air, minus crazy crowds? To me, paradise. And that's before I've basically drowned myself in olive oil and Nero d'Avola. (Red wine lowers your core body temperature, right?)" — Anne Olivia Bauso, Associate Editor
Hotel Pick:
"As someone who has been to Latvia in March, I highly recommend going when it's warmer. Located on the Baltic Sea, the country has miles of shoreline. You can enjoy the beaches of Vecaki or Vakarbulli in the capital of Riga, but I suggest taking a 30-minute train ride to the seaside resort town of Jurmala for some sun and sand. Just know that you won't necessarily be alone, as the beaches are extremely popular all summer long. If you're not a fan of sweltering heat, this northern country is also a great pick for you, as temperatures stay pretty mild in the summertime, with an average high in the low-70s in July. If you're heading off the beach, you can enjoy incredible examples of Art Nouveau architecture in this historic Old Town of Riga, a UNESCO World Heritage Site." — Stefanie Waldek, Editor
Hotel Pick:
"Winter may be the ideal time to catch the Northern Lights in Finland, but the mere thought of visiting the European country during the cold-weather months triggers shivering, chattering teeth. (No thanks.) Summer, on the other hand, conjures welcome images of long, sunny days and a lush, flowering landscape. Will there be crowds? Yes. However, just as Finland sees days with nearly no sunlight in the winter, the opposite occurs come summer. That means 24 hours of daylight in Lapland and just a few hours of nightfall in the southern parts of the country. Long live summer!" — Alisha Prakash, Editor
Hotel Pick:
You'll Also Like:
All products are independently selected by our writers and editors. If you buy something through our links, Oyster may earn an affiliate commission.