Africa offers a variety of cultures, landscapes, and experiences. It's also home to some of the world's most stunning wildlife, making it a go-to destination for safaris. For most travelers, going on an African safari is a once-in-a-lifetime bucket-list vacation. It's expensive, far, and requires a lot of careful planning. After all, no one wants to travel halfway around the world to feel like the experience didn't live up to their expectations. We know it can be overwhelming to organize an African safari, so we've put together the following list of quick and easy tips for first-timers.
1. Be responsible, ethical, and sustainable.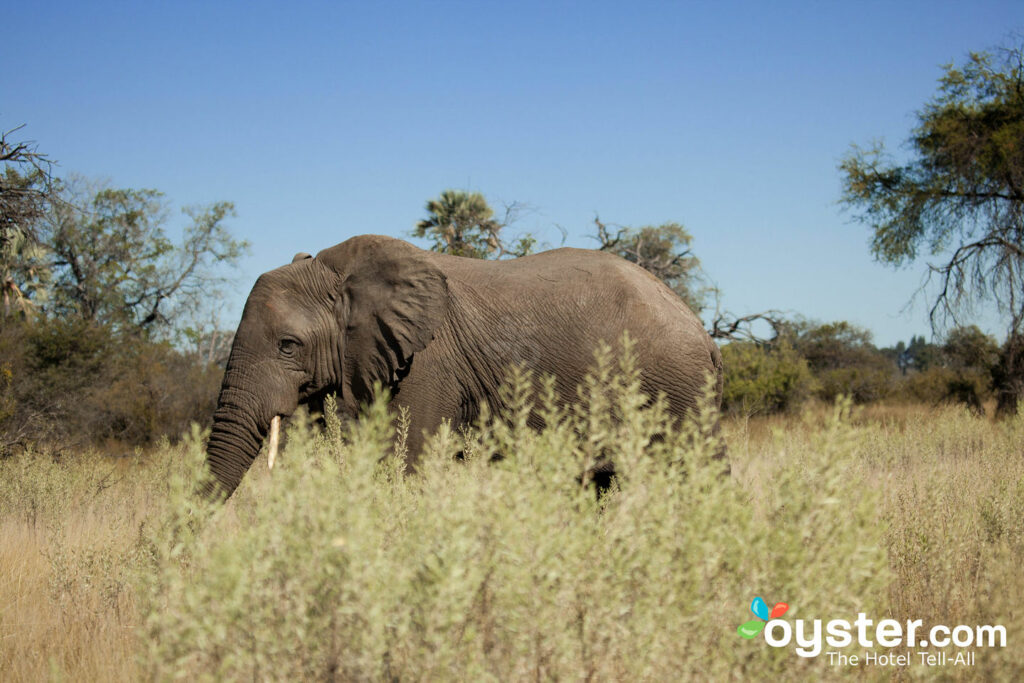 Of all the decisions you'll make regarding your first African safari, this will be one of the most important. You'll want to do your research on everything, including which country and company you choose. Ask yourself a few questions: Does the country or company support sustainable initiatives? What do they do to help protect the local wildlife? Is there political conflict? Does it offer the chance to pet, hold, or take pictures with wild animals? The latter is a huge red flag, and all companies that offer this opportunity should be put firmly in the "no" pile. Does the game reserve also participate in open hunting or culling practices? Do they employ locals? As always, where you spend your money speaks volumes, and for many destinations, wildlife safaris are a big part of their income. Take a minute to learn who and what your money will be benefiting (or harming).
2. Decide where to go based on what you want to see.
As the second-largest continent on the planet, Africa has a lot of ground to cover. Its 54 countries and several islands sport a variety of ecosystems, all with their own unique set of plants, wildlife, pros, and cons. South Africa draws a large number of first-time safari-goers because it has good tourism infrastructure and is home to the Big Five, plus several game reserves are in malaria-free areas and it's relatively stable, politically speaking. English is also one of the 11 official languages here, and it's widely spoken throughout the country. Other popular spots include Kenya and Tanzania, which feel more wild, often have denser sightings, and are the place to witness the Great Migration. Meanwhile, the small island nation of Madagascar is a favorite for folks primarily looking for lemurs. Figure out which type of wildlife you're after, then research where you'll have the best chance of spotting them.
3. Research each country you are considering.
Keep in mind that deciding where to go on safari goes beyond just figuring out what type of wildlife you want to see. You also need to consider the country's safety, infrastructure, language, and politics. The U.S. Department of State is a great resource for travel warnings and advisories, though it should not be used as the be-all and end-all in your research. Check the local news, read recent posts on travel forums, and talk to friends or family members who have traveled to the destination. For example, Zimbabwe was a top safari destination until the 1980s, when political strife resulted in a years-long massacre from 1983 to 1987. However, the destination has seen an uptick in popularity over the last few years, due to the lush landscape, good wildlife sightings, and safer surroundings.
4. Look for a safari with flexible game drive times.
Chances are, your lodge or safari package comes with a set number and length of game drives per day. Before booking, ask the company how the game drives are scheduled. Do they have a set time or are they flexible about when you can go out? This may be easier said than done, but it can make or break your sightings on some days. Most lodges schedule set times for game drives — in the early morning and late afternoon when the animals are most active. However, if we've learned anything from going on safari, it's that nature isn't always as predictable as we would like it to be. Being able to switch up the times of your game drives can be the difference between seeing something spectacular and seeing nothing at all.
5. Decide how immersive you want your safari to be.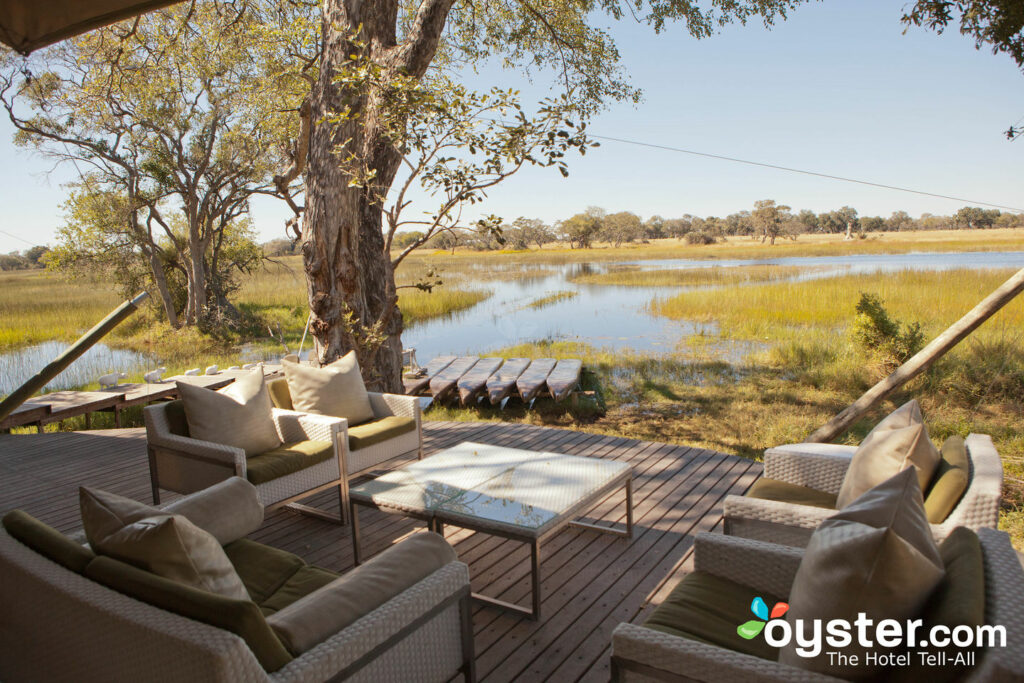 Are you looking for a laid-back safari experience where you stay in a lodge with daily game drives into a reserve, or do you prefer to stay among the animals? Immersive safaris have a completely different vibe than those where you stay in a lodge or camp away from where the animals roam. While you may fall asleep to the sounds of lions roaring either way, it's quite different to wake up in the middle of the action versus having to drive in each day. It's also worth noting that immersive experiences don't necessarily mean you'll have to rough it. There are plenty of options that include luxury campsites or river cruises that get you up close and personal. Likewise, if you'd sleep more soundly knowing you're miles away from animals, lots of lodges and hostels are far enough from wildlife that you won't have to worry about any kind of confrontation.
6. Figure out the best time to go.
Generally, we suggest heading out in the spring, as you'll likely have the best chances of spotting wildlife. Temperatures aren't too hot, and it's also baby season. During the summer, animals often hide out in the shade, choosing to come out only to eat or drink. Winter also has less wildlife activity along with chilly or downright cold temps. The only perk of going in the summer or winter is the potential for lower rates. No matter the season you choose, just remember that countries in the Southern Hemisphere are on an opposite season schedule than the Northern Hemisphere.
7. Choose between a water or land safari (or pick both).
Most people equate safaris with staying in lodges and riding around in ground vehicles, but water and camping safaris should also be on your radar. Water safaris are especially great in hotter months. Why? There is a wealth of wildlife in and along the rivers, and in hot summer months, the river is often the best or only place you'll spot them. Getting off land also shifts your perspective, giving you the chance to hop in a small boat and observe animals like hippos, crocodiles, and bird species in a memorable way. On the other hand, land-based safaris allow you to cover more ground and often result in a wider variety of sightings, as you aren't restricted to a waterway. Can't decide? Pick a lodge that has both land and water safari options. Tented camps along the water or lodges that are located close to or on large rivers are most likely to have both types of safaris — or at least some kind of water or land add-on. If you're feeling particularly brave, we recommend a sunset kayak, where you can paddle through the rush of being dangerously close to bathing hippos and floating crocs.
8. Find out which vaccines you'll need (and get them).
Traveling to Africa will often require getting vaccines for diseases like dengue fever and yellow fever. Some countries require proof of immunization before entering, so be sure to research the rules months prior to departing. Vaccines can require multiple doses and sometimes aren't considered effective until a certain amount of time has elapsed. The last thing you want is an infectious disease in the middle of the bush. Not only would it ruin your safari, but hospitals and healthcare systems in Africa vary greatly from those back home.
9. Research if your safari will be in a malaria zone.
While we're at it, you should also research whether or not your safari destination is in a malaria zone. If it is, you'll want to discuss which anti-malarial drugs are right for you and most effective for the country you'll be visiting. Some pills require you to start taking them weeks before departing and even after you return, while others are known for having pretty intense side effects, like night terrors.
10. Get a decent camera.
We're not saying you need to blow your bank account on professional gear, but having a decent camera is an absolute must. Cell phone cameras have come a long way, but there is still no substitute for a real camera when it comes to snapping pics on a safari. You're going to want a camera with a good zoom because, like it or not, you won't be nose-to-nose with most of the wildlife. The resolution fades when zooming in on a cell phone camera, and you don't want that shot of an elephant or hippo looking grainy or blurry. If you don't want to spend much, check out used DSLR cameras and lenses that zoom to at least 100 mm. Grabbing a full-frame camera (meaning similar to the frame found on an old-school film camera) will render the best images, but it's not necessary, especially if your photos are for personal use only. Tip: We like to use our zoom lenses as binoculars, making one less thing we have to carry — or buy.
11. Get the right wardrobe and have these essentials ready.
No matter the type of safari, you're going to want to pack a lot of neutral colors and/or hues that blend into the surroundings. You won't really have to worry about style — all eyes, including yours, will be focused outside the vehicle. Headed to the desert? Stock up on tan, beige, and brown duds. Headed into the jungle? Greens, browns, and blacks are best. Generally speaking, neutral-colored clothing is best, as animals tend to view loud and bright colors as threats. They also tend to view the safari vehicle as one single being, so don't single yourself out by wearing bright pops of color. Some must-pack wardrobe items include close-toed shoes, thin long-sleeved shirts to protect against sun and insects, pants with zip pockets, sunglasses, a light waterproof jacket, a fleece jacket, and a bandana that you can use as neck protection or put around your mouth in dusty conditions. Other basic essentials include strong sunscreen, water-purifying tablets, over-the-counter pain medicine, band-aids, anti-bacterial ointment, a mosquito net, insect repellent (preferably with DEET), and a reusable water bottle.
You'll Also Like:
All products are independently selected by our writers and editors. If you buy something through our links, Oyster may earn an affiliate commission.