There's plenty to do and see and Chicago, but everyone needs a change of pace now and then. Enter: weekend getaways, which are the perfect way to cap off a tough work week. The best part? If you're a Chicagoan, you need not shell out for a plane ticket to be transported to a different place and time -- all you need to do is hop in a car and hit the road for a few hours. From skiing and kayaking to visiting a 19th-century fort and craft brewery, we've compiled nine awesome weekend trips outside the Windy City.
Did you know that northern Indiana hosts the third-largest Amish community in the U.S.? A trip here gives visitors the chance to travel back to a time of horses, buggies, and bonnets. Begin in Elkhart and take the 90-mile Heritage Trail, which is a self-guided driving tour around the quaint dirt roads of the area. Until October 1, folks can also see the Heritage Trail Quilt Gardens, which feature vibrant flower beds as well as murals that resemble the patterns on traditional Amish quilts. Enjoy a tipple of peach wine in the tasting room at Fruit Hills Winery & Orchard in Bristol, then order up traditional Amish beef and noodles plus a slice of pie at Das Dutchman Essenhaus. Top off the experience at Elkhart's Hall of Heroes Museum, which houses the world's largest collection of comic books (more than 55,000).
New Glarus, a village founded by Swiss immigrants in 1845, is home to the brewery that doles out the delicious Spotted Cow ale. Sign up for the self-guided tour, which includes a souvenir glass, plus snatch up seasonal offerings like the cinnamon- and clove-infused Dancing Man Wheat and the Fat Squirrel brown ale. At Glarner Stube, the beloved Swiss restaurant, order some authentic old-country fare like kalberwurst, a sausage ground with milk and veal, and röschti, a dish made with grated potatoes, onions, Swiss cheese, and fresh herbs.
Lansing, Michigan's capital city, is located about three-and-a-half hours away from Chicago. Upon arriving, visit the Neoclassical-style Michigan State Capitol building, which dates back to 1878. After the tour, check out Biggby Coffee, a beloved local chain, for a pumpkin latte. Vintage car buffs will also appreciate seeing the world's very first Oldsmobile at the R.E. Olds Transportation Museum. Keep the old-timey theme going with oysters Rockefeller at Mitchell's Fish Market.
Champaign-Urbana, Illinois
College towns offer a mix of culture and partying and Champaign-Urbana, which is located 140 miles south of Chicago, is no different. Stop by the University of Illinois Arboretum, Krannert Art Museum, and Spurlock Museum, which showcases cultural artifacts from around the world. Then, wander the grounds at Allerton Park, an oasis that includes a 517-acre nature reserve and sculpture garden. If you're lucky enough to visit during the summer, dodge the rowdy student crowds and enjoy a colorful cocktail or a duck confit taquito on the patio at Escobar's.
Galena, Illinois
Galena, a village located about three hours away from Chicago, happens to be the hometown of Ulysses S. Grant. Today, the place is jam-packed with historic sites that date back almost 200 years. Take a walking tour down Galena's Main Street with a Grant impersonator as your guide. During the tour, expect to stumble upon Elihu B. Washburne's mansions as well as the Jail Hill Inn, a boutique hotel that was converted from a 135-year-old county jail. Travelers can also fish or kayak in the nearby Apple River Canyon State Park, tour the reconstructed Black Hawk War site from 1832, or stop by the tasting room at one of three wineries. For something a little stronger, sample the whiskey and gin at Blaum Bros. Distilling Co. Then, soak up the booze at the popular upscale bistro Fritz and Frites.
Kohler, Wisconsin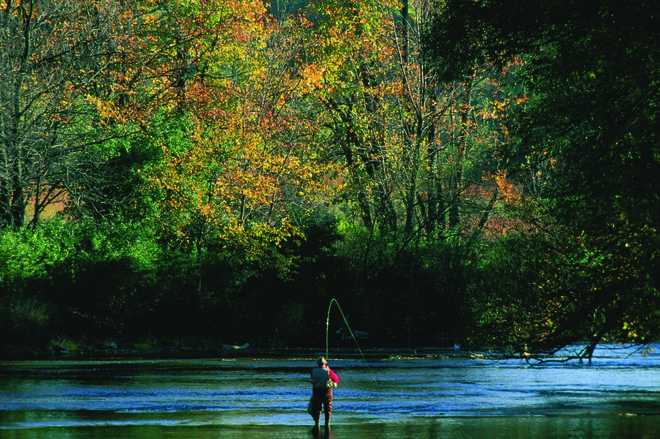 The village of Kohler has come a long way since it was founded as a planned community in 1900 when the Kohler Company built a new plant at the location. Today, it's home to attractions like Whistling Straits, a championship golf course that will host the 2020 Ryder Cup, as well as Destination Kohler's River Wildlife, a 500-acre outdoor park with hiking, fishing, horseback riding, and trapshooting. When you're done, treat yourself to handmade chocolates and hot cocoa at Craverie Chocolatier Cafe. And don't leave without checking out The Waelderhaus, which was designed to resemble Bregenzerwald, Austria, where the Kohler family hails from.
Metropolis, Illinois
Although Metropolis might not be as massive as the fictional hometown of Clark Kent, it has been declared the official hometown of Superman by Marvel Comics. Each June, comic book fans flock to the area for the four-day Superman Celebration. At the Super Museum, visitors can also score authentic kryptonite rocks. Or, for three dollars, tour Jim Hambrick's personal collection of Superman paraphernalia, which he has been collecting since 1959. When you've had your fill, make your way to Harrah's Metropolis, a riverboat casino on the Ohio River. Here, you'll find more than 1,200 slot machines. Next, head to Fort Massac State Park, Illinois' first state park, which features a replica of an 19th-century French military fort. If you happen to be visiting in October, don't miss the popular Fort Massac Encampment festival, which is packed with authentic period crafts, demonstrations, and battle reenactments.
No trip to Holland, Michigan is complete without a visit to the Big Red Lighthouse. The best views of the brightly-painted structure can be found on the beach at Holland State Park. After that, stroll through Windmill Island Gardens, which is the site of a 250-year-old windmill, as well as the tulip gardens of Veldheer, which are in bloom for a brief period each spring. Visitors can also purchase a pair of handmade clogs at the De Klomp Wooden Shoe & Delftware Factory. When you work up an appetite, head to Boatwerks for fresh perch and a pint of ale from the New Holland Brewing Company.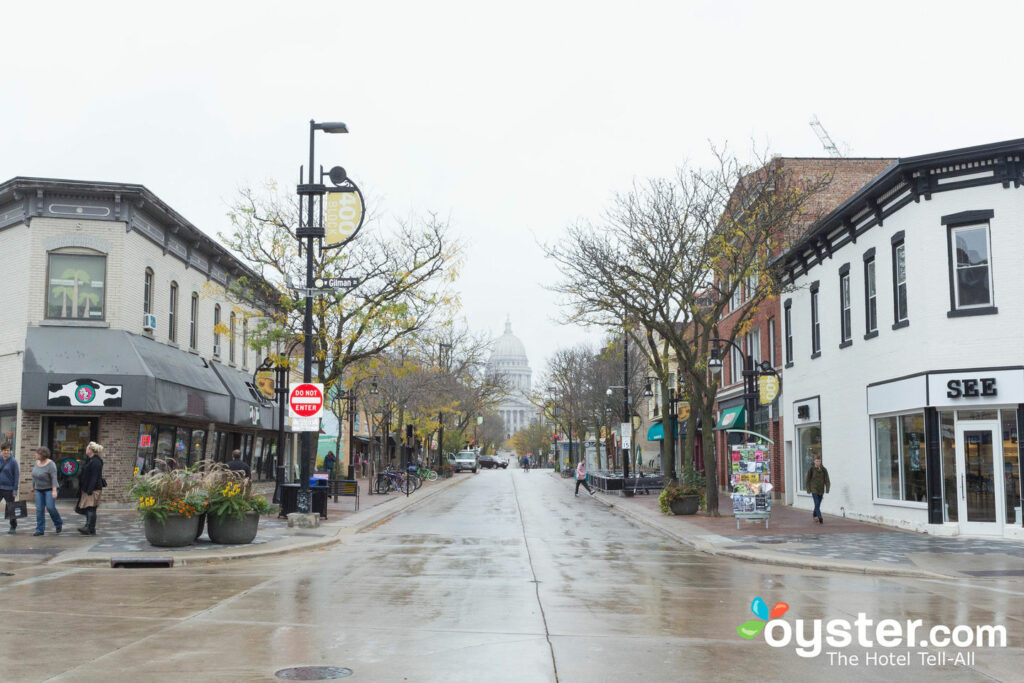 The University of Wisconsin-Madison might have been voted a top party school, but there's so much more to this lakeside college town than keggers. Museums like the Chazen Museum of Art and Madison Museum of Contemporary Art showcase some of the largest art collections in Wisconsin. Explore the town on a bike from one of the B-Cycle stations or try your hand at kayaking or waterskiing on Lake Mendota or Lake Monona. Refuel with cheese curds and brats at restaurants like the Wisconsin Brewing Co. Tap Haus, The Old Fashioned, and Tipsy Cow. And on your way out of town, visit the House on the Rock, a 71-year-old funhouse that overlooks the lake and features an indoor carousel.
Related Stories:
And be sure to download the brand-new Oyster.com app!
All products are independently selected by our writers and editors. If you buy something through our links, Oyster may earn an affiliate commission.