Tapas, paella, flamenco, and beautiful Mediterranean beaches -- there's a lot to love about Spain, and we're not the only ones who think so. In fact, the United Nations World Tourism Organization recently announced that the U.S. has lost its coveted spot as the world's second-most popular travel destination to Spain in 2017 (France maintains its number-one position).
The figures show that in the first seven months of 2017, the U.S. welcomed 41 million international travelers, a four percent drop from the same period in 2016, according to the U.S. Department of Commerce. Travel spending also fell 3.3 percent through November 2017, USA Today reports. This steep slump cost the U.S. economy $4.6 billion, and translates to a loss of 40,000 jobs.
Many industry experts are pointing fingers at Trump -- namely, the president's proposed travel bans and border wall, as well as his anti-immigration rhetoric -- as the root cause for this downward trend.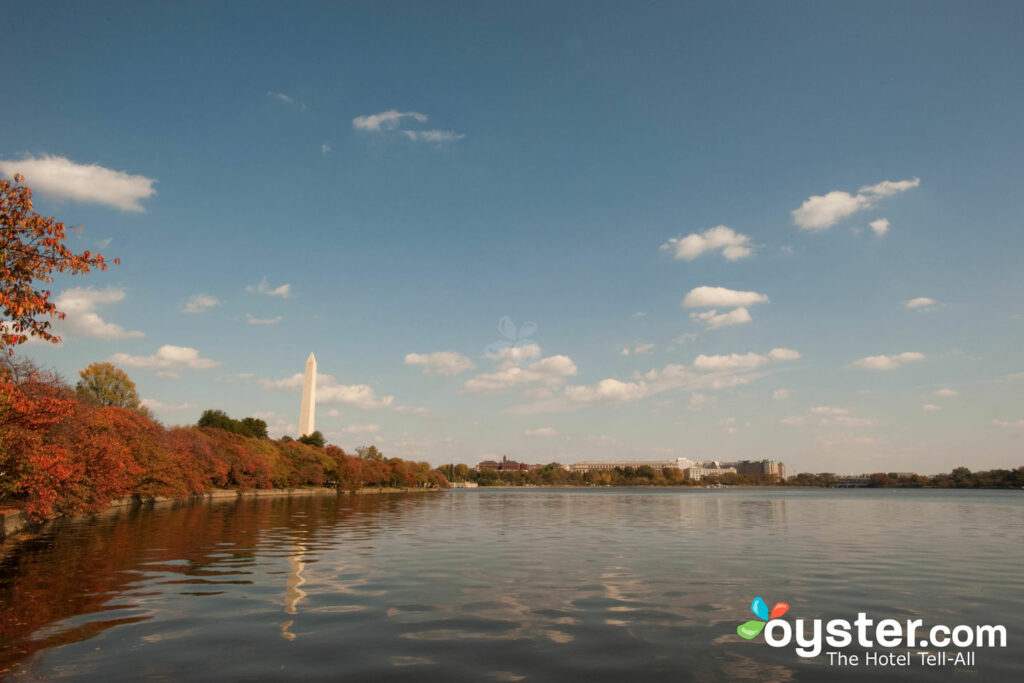 Last year, Adam Sacks, president of Tourism Economics, told Oyster, "The 'America first' rhetoric, which was pronounced during the campaign and Trump's inauguration speech, is finding consistent expression in his policy. On multiple fronts — diplomacy, trade, border control, and visa policy — international markets are receiving a message that America is no longer a welcoming destination."
Others, however, attribute this dip to factors like the strength of the American dollar, terrorism attacks, and natural and man-made disasters (hurricanes in Florida and Texas, the mass shooting in Las Vegas, and wildfires in California), stating that any or all may have caused international travelers to skip a trip to the U.S.
Inbound travelers from countries in the Middle East and Africa — two regions the administration has singled out — saw the biggest decline in travel to the U.S., according to the National Travel and Tourism Office, USA Today reports. Fewer tourists from the Caribbean also traveled to the U.S., though perhaps as a result of the devastating hurricanes that hit many of its islands in 2017.
Given tourism's crucial role in the economy, the U.S. Travel Association is launching a "Visit U.S." campaign, which will aim to convey the message that the U.S. welcomes international travelers, the Los Angeles Times reports.
"The latest government travel data is deeply concerning not just to our country, but to anyone who cares about the economic well-being of the United States," Roger Dow, U.S. Travel Association president and CEO, said a statement. "These numbers are an undeniable wake-up call, and correcting this troubling trend needs to become a national priority."
You'll Also Like: