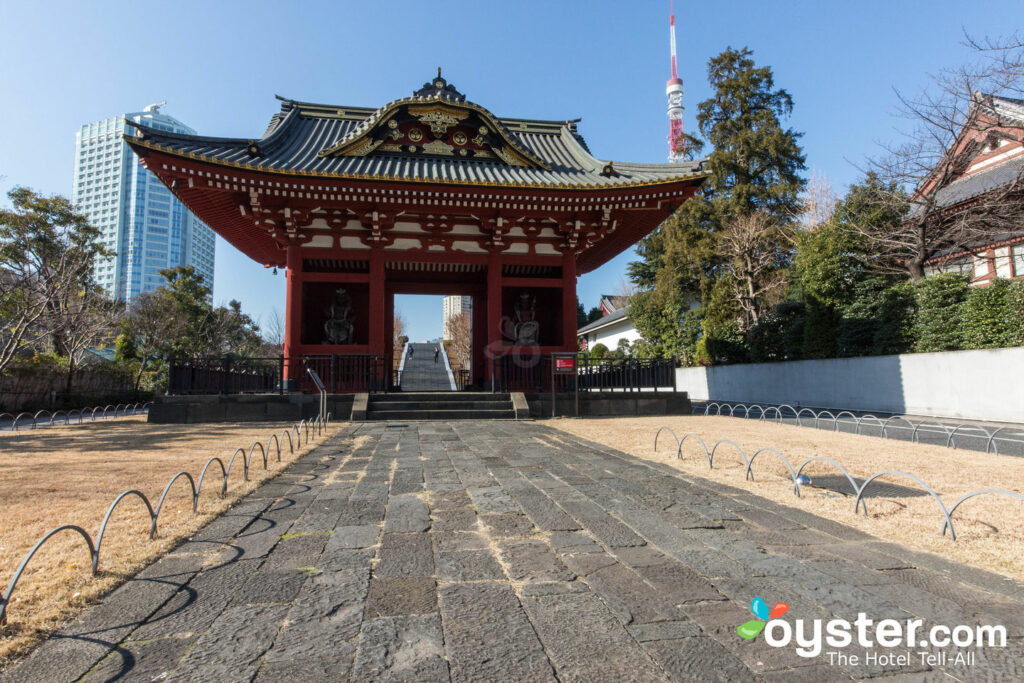 Stopping over for a short trip to Tokyo can, understandably, be overwhelming. In a city where there are a million things at every turn, a limited window can seem almost cruel -- and a sure bet you'll miss something you "just can't miss." Well, yes it's true -- so now is probably a good time to accept that.
But you should also realize that the flip side is: almost everything here is going to be amazing. You're in the land of "kawaii" cuteness and cosplay, home to sushi and ramen and a bizarre mix of culture that is steeped in both deep tradition and wacky innovation. If you've only got 36 hours in Tokyo, we want to make sure it's memorable.
So get ready to open your mind, be daring, and have a most unforgettable adventure in one of the world's most spectacular cities.
Got any additional Tokyo tips? Share them in the comments!
Morning, Day One: Drop Your Bags Off and Then Pick Up Your Camera
You've arrived. First things first, you'll probably want to stop by your hotel to drop your stuff — and if you can score an early check-in, go for it. For the adventurous (or just curious), we recommend staying in the Shinjuku Kuyakushomae Capsule Hotel for a true taste of Japanese lodging. If you go for the standard accommodations, you'll get your own slim, retro-futuristic capsule bed, as well as a communal lounge area, restaurant serving breakfast and dinner, and access to a shared, single-sex bathroom area. (So yes, be sure you're okay with open bathing before you book.) The floors are completely separated by gender, and the men have a better deal with a sauna, spa pools, and massages on their side. If you've come as a family or couple, a regular Western room here is probably a better bet.
Okay, settled? So now would a great time, in our opinion, to make the most of your fading morning hours and head over to the fruity-famed Harajuku district to marvel (don't stare too hard) at all the cosplay fashion, stroll through clothing stores, and grab some bites from the quick-and-easy street food vendors and restaurants. While the train station empties out onto the main drag, there are usually a few fashionable stragglers that hang out around the corner on the southern tip of Yoyogi Park.
Afternoon, Day One: Stroll by a Shrine, Visit a Cat Cafe, and (Very Important) Shower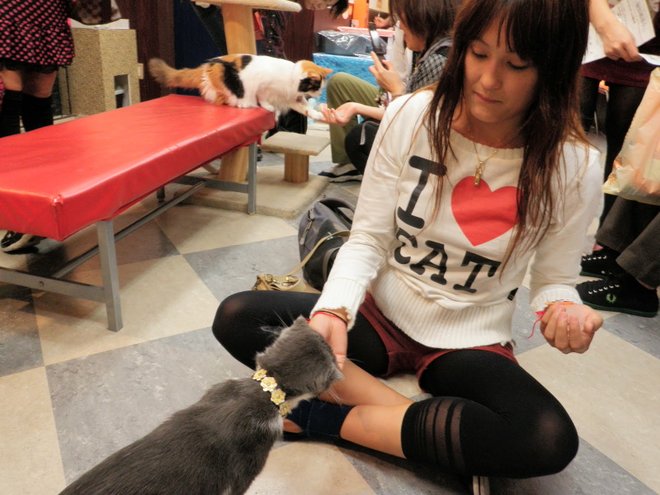 Since you're already in Yoyogi Park (because you're following our instructions — you know what's good for you), keep walking north and in about 15 minutes you should reach the Meiji Shrine and garden. Built in 1920, this big Shinto shrine was later dedicated to the deified spirits of Emperor Meiji and his wife, Empress Shōken, who ruled in the late 19th century and are responsible for opening Japan up to the West. From here, curiosity might get you (get it?!) and you'll be tempted to walk into one of the many cat cafes in the area. Depending on the cafe, visits are charged by the hour and usually include a drink (and if it's really nice, a snack), and access to all of the feline friends.
Grab lunch before heading back to check into the hotel (if you weren't able to before), have a quick scrub up, and change clothes. It's going to be a long night and (and an early morning!), so enjoy the downtime while you can.
Evening, Day One: Slurp Some of the City's Best Ramen
Even if you are visiting in the summer, having a proper bowl of ramen while you are in Japan is practically a must. No, it is a must. Each region of Japan has its own specialty ramen. There's a great concentration of ramen shops in Shinjuku, but we say go for the best: Lucky Peach, Momofuku's chef-founder David Chang's foodie site (and a ton of others) recommend a small spot called Fuunji (meaning lucky adventurer). We might as well tell you now that there's going to be a wait, and it's going to be worth it, especially if you are a fan of delicious tsukemen broth. Once you make it inside, order from the vending machine which will spit out a ticket for you to give to a staffer behind the counter. He or she will ask you what size you want, and when it's delivered to your table, you put in the finishing touches. Don't be afraid to slurp — it's considered a compliment to the chef.
Nighttime, Day One: Get Ready for a Crazy Night Out
Japan is known for having some of the wackiest, and most unique and perplexing finds on this earth. Legend even has it that you can find vending machines with used underwear or book a stay in a themed love hotel; we know the latter to be true. So frustrated you feel like taking a hammer to everything? There's a room for that. Tired of your stuff looking normal? There's a cute animal cover for that.
Want to know what it would be like to be held prisoner in a creepy insane asylum? There's a bar for that. Enter Lock Up, Shinjuku's interactive half-jail, half-asylum "izakaya"where a host walks you, in handcuffs, to your lockable cell/table; serves drinks in test tubes, fake syringes, and fizzing pills; and occasionally turns the lights off completely while an "escaped patient" runs wild, kidnapping guests out of open cell doors.
After such an experience, most choose to go bar hopping around the area, popping in and out of the plethora of bars and clubs. On this "crawl" you can make pals with strangers on the street and commemorate your fleeting friendship with an over-the-top "puri-kura" photo booth session, and then, if you've realized you've missed the last train (around 1 a.m.), do what the locals do and find a private room karaoke joint to sing your blues away. Tomorrow is going to start with an early morning, but all you have to worry about now is hitting that high note. If you get the late-night munchies, follow the line of locals heading to the CoCo Curry house. This spicy and savory curry spot is a staple after a night out. Plus, it'll help ease the hangover for tomorrow's busy schedule.
Morning, Day Two: Wake Up Early to Catch the Tsujiki Fish Market and Spoil Yourself With Fresh Sushi
Today's going to be a long day, but it's fine because it's your last one in Tokyo and we're going to make it count. No matter where you're coming from or going to, you likely have a long flight ahead — and you can get shuteye then.
When your alarm goes off at 7 a.m., curse us and our itinerary. Then grab breakfast at the hotel and make your way to the Tsukiji Fish Market. While this wildly famous fish market can be quite overwhelming at peak times — which is exactly when you are going since tourists are no longer allowed to enter the market in the wee hours of the morning — it's definitely worth a visit. Though the legendary tuna auctions in the back are no longer on the table for tourists, there's still plenty to see and an authentic vibe about the place; be sure to arrive when the market opens at 9 a.m. wearing non-slip, close-toed shoes — and be careful where you aim your camera. Weave through the aisles, stalls, and forklifts to see some of the freshest catches of the day being butchered, sold, and put on display.
Once you've worked up an appetite (and even if you haven't) slip into one of the small restaurants immediately surrounding the fish market and savor one of the best and freshest plates of sushi you may ever have. That's some real hook-to-plate action right there. Before leaving the Tsujiki area, you'll likely want to stop by the Tsujiki Namiyoke Shrine. Used by the fisherman and market purveyors, this 1659 Inari shrine is a great place to observe some traditional Shinto worship.
(Note: Riding the train in Japan's morning hours is an experience in and of itself. During some hours, certain cars are female-only — if you're heading for one, prepare yourself to feel like a sardine.)
Afternoon, Day Two: Visit the Emperor at Home, Snag Skyscraper Views, and Shop Underground
Assuming that you're all fished-out, it's worth heading inland on foot to Chiyoda's Imperial Palace. Built on the old site of Edo Castle, the Imperial Palace is home to the Emperor and his family. The plot of land, including the surrounding gardens, occupies a mile-and-a-half of land. You'll have to join a guided tour to get a peek around, and be sure to ask before you snap any photos — from experience, we know that those who do not ask before taking photos can get the royal (cold shoulder) treatment.
Okay, so far you've spent most of the day around sea-level, so we'd recommend switching things up a bit and taking the train over to the Tokyo SkyTree. Not only is this Japan's tallest structure (and the world's second tallest, after Dubai's Burj Khalifa), but it's also the tallest tower in the world — as we've now learned, structures and towers are not the same. Lucky for you, the SkyTree has two observation decks with spectacular views coming from 1,148 feet and 1,476 feet, respectively, giving you a bird's-eye-view over the entire city. For anyone not feeling the heights, you can skip the tower views, and instead walk around the shops within the tower's lower levels, pop in for a show at the Planetarium, or grab a drink or light snack with a view at one of the spots on a not-as-scary-high floor.
Evening, Day Two: Try Something New and Then Say Goodbye, Izakaya Style
Throw out everything you fear about foodborne illnesses and make your way to Shibuya for an early final meal at Niku Sushi; doors open at 5p.m. Literally translating to "meat sushi," here you'll have to keep an open mind in order to fully enjoy your experience here. That's right, it's raw meat sushi — as in cow, pig, chicken, and, ahem, horse (a commonly eaten meat in Japan). Of course, if this sounds less than appealing — skip it! It's your last hour or so in Tokyo, and you want to do it right; plus, while many who force themselves to try it end up enjoying it, it could make for a not-so-fun plane ride if everything doesn't sit in your stomach just so.
Before you make your way to the airport, stop in at one of the local "izakayas"for a see-you-next-time sake, beer, or (Japanese staple) ginger highball — and if you didn't try the meat sushi (or even if you did), you can grab some delicious tapas-style bites like "okonomiyaki," grilled skewers, and fried chicken.
Related Stories:
All products are independently selected by our writers and editors. If you buy something through our links, Oyster may earn an affiliate commission.