As we all know from the weekly tabloid headlines, plenty of rock stars have done their damnedest to live out the expected lifestyle with non-stop partying, outrageous demands, and the whole sex-drugs-and-rock-n-roll thing. The rock star-hosted hotel party is perhaps the most cliche of all of these antics, but fortunately celebs do not disappoint, and we've heard plenty of stories of wild nights in some of the world's most beautiful hotels -- that, after visits from rock stars, have also become some of the most notorious. Here we bring you five hotels that have hosted rock star parties that won't be forgotten anytime soon.
When it comes to living the rock n' roll lifestyle, few bands are as committed as The Rolling Stones were in their heyday. Front man Mick Jagger and guitarist Keith Richards were the dynamic duo that primarily built the band's song catalog, and they were also a diabolic pair when they got some free time on their hands. Destroying hotel rooms was their tradition, and chucking a TV from the hotel window was their calling card. During a 1972 stay at the Andaz West Hollywood (formerly the Continental Hyatt House), Richards and saxophonist Bobby Keyes tossed a TV from stories above and documented the event for posterity.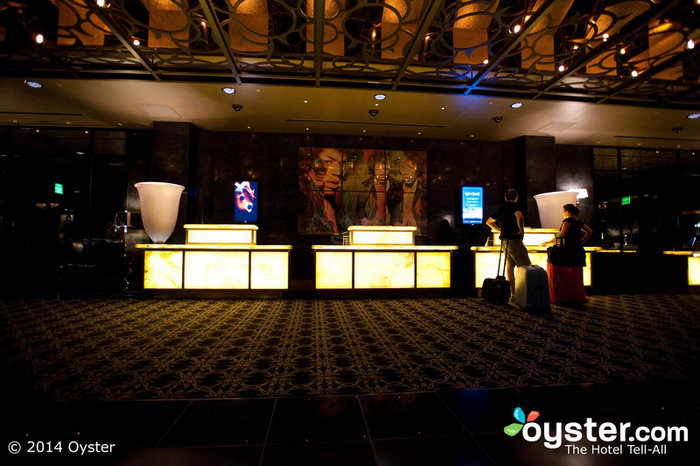 At the height of their fame, Motley Crue took extreme partying very seriously. Bassist Nikki Sixx once challenged Ozzy Osbourne to a contest of who could be the most extreme, and things got interesting when Sixx set himself on fire. Ozzy followed the act by snorting a line of ants. Amazingly, Sixx and all his bandmates have lived to tell their tales, and thankfully they've found new ways to have a good time. Their 2009 residency at the Hard Rock Hotel reportedly included two wild parties every night, complete with naughty French maids, midgets, and outrageous lounge acts.
Nirvana Marks an Era in Music at Ace Hotel NY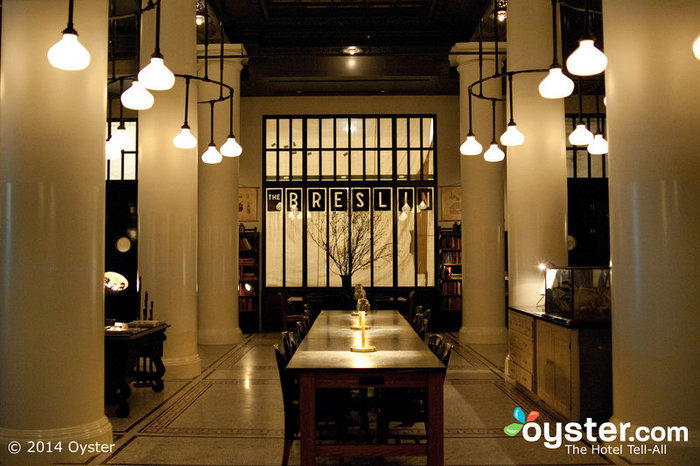 Twenty years ago the world of rock was shocked and saddened by the death of Nirvana lead singer Kurt Cobain. Nirvana defined the era in music known as grunge, and this year the band came back together for their induction into the Rock n' Roll Hall of Fame. To celebrate, band members Dave Grohl and Krist Novoselic partied at the Breslin Bar at the Ace Hotel, which was fitting considering the hotel was once owned by Alex Calderwood who made his mark throwing parties for grunge bands like Pearl Jam. The party was also attended by Mike D of the Beastie Boys, Kim Gordon, and many other celebs and members of rock royalty.
Another hard-partying band of the 80s and 90s is Guns N' Roses. This group ruled the charts with mega-hits like "Welcome to the Jungle" and videos featuring the sexy Stephanie Seymour. The temperamental front man Axl Rose is known for his fits of anger — walking off of shows and even refusing to be part of the band's induction into the Rock n' Roll Hall of Fame. But, he still craves the spotlight and often gets his fix by sitting in for impromptu jam sessions at the Rose Bar of the Gramercy Park Hotel. This hotel is a New York hot spot with celebrities often hanging out in the lounge and the sidewalk littered with paparazzi.
Clive Davis is known as a sort of musical svengali, having created the careers of some of the biggest names in the history of music. It's no wonder that his party at the Beverly Hilton is one of the hottest tickets in the Grammy celebrations. Scoring a coveted ticket is reserved for a select and notable crowd, and the evening is marked by stellar performances and plenty of speech-making. This year, performers included Miley Cyrus, Imagine Dragon,s and an utterly predictable rendition of "Blurred Lines" by Robin Thicke. Thankfully, no one twerked.
Check out Oyster's page on Google+
To learn more about Lonni Delane, visit her on Google+.
RELATED LINKS:
All products are independently selected by our writers and editors. If you buy something through our links, Oyster may earn an affiliate commission.