It's rare that a hotel surprises us anymore. We've visited castles and manors, towering skyscrapers, and cozy B&Bs. But when we heard that one of the hottest new hotels in New York City lay across the East River in a converted door factory, we had to pause for a second. Because, really? Yes, really. Tucked away next to the Pulaski Bridge in Brooklyn's northernmost neighborhood of Greenpoint, The Box House Hotel is wowing visitors with its 57 apartment-style rooms that epitomize Brooklyn cool. Designed by local Brooklynite Kip Jacobs, rooms feature a mix of modern furnishings and antiques, with special touches such as filament light bulbs and gorgeous kitchens. This is a hidden gem with tons of history -- just a stone's throw from Manhattan.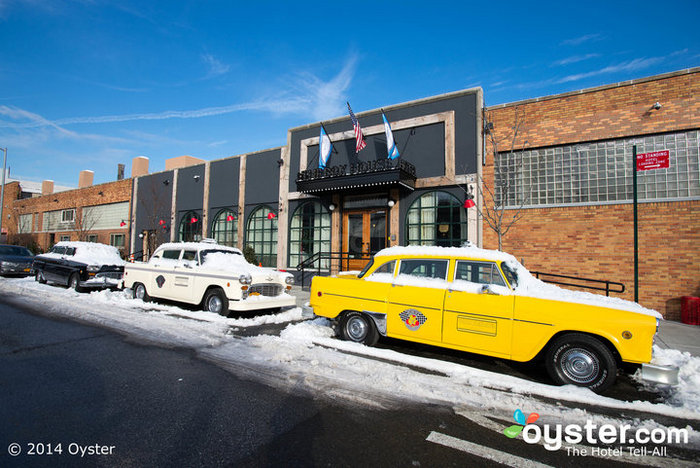 The entrance of this cute and boxy (pun intended) property is framed by three vintage checker cabs — lined up like ducks in a row — from the 1970s. It's clear even before stepping inside that this hotel has personality, and the lobby delivers with cozy seating arrangements, interesting antiques, and vibrant colors. Though it's trendy, don't expect a Brooklyn hipster crowd or party scene; he industrial neighborhood is chic, but quiet. Plus, the apartment-style accommodations make for calm, family-friendly surroundings. All-in-all — for an authentic Brooklyn stay — you can't do much better than The Box House Hotel. See more photos after the jump!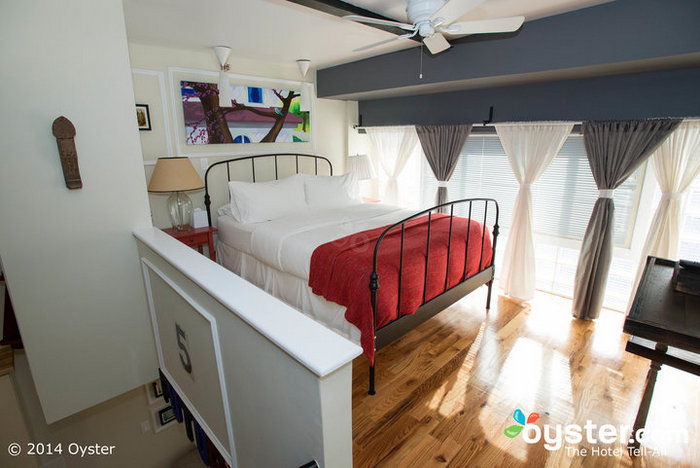 Check out Oyster's page on Google+
To learn more about Kristina Fazzalaro, visit her on Google+
RELATED LINKS:
All products are independently selected by our writers and editors. If you buy something through our links, Oyster may earn an affiliate commission.