There aren't many cities in the world where you can spot a moose, dine in a five-star restaurant, and hike a mountain all in the same day, but Anchorage, Alaska, is one of them.
There's so much to see, do, and eat in Anchorage you'll want to maximize your time there while on vacation. Fortunately, we can help. We've developed a list of expert recommendations for the city's best restaurants, activities, and hotels. All you have to do is follow this guide to Anchorage to have the trip of a lifetime.
Editor's Note: This story is sponsored by Visit Anchorage.
The Best Hotels in Anchorage, Alaska
One of the major benefits of basing your Alaska trip in Anchorage is the wide variety of accommodation options you'll have to choose from. With hotels, bed and breakfasts, and vacation rentals, there's a place to stay for every budget and preference.
Camai Bed and Breakfast
Anchorage's oldest operating inn, Camai Bed and Breakfast, has welcomed guests for 45 years—so the hosts, Craig and Caroline Valentine know something about hospitality. Camai's location in a quiet residential neighborhood means guests are likely to spot wildlife like moose or bald eagles during their stay.
The Hotel Captain Cook
With 546 rooms, The Hotel Captain Cook is one of the largest—and most luxurious—hotels in Anchorage. With four restaurants and 12 shops on site, you might not want to leave the property, but if you do, the hotel's central location will put you squarely in the heart of downtown Anchorage as soon as you step out the door.
Westmark Anchorage Hotel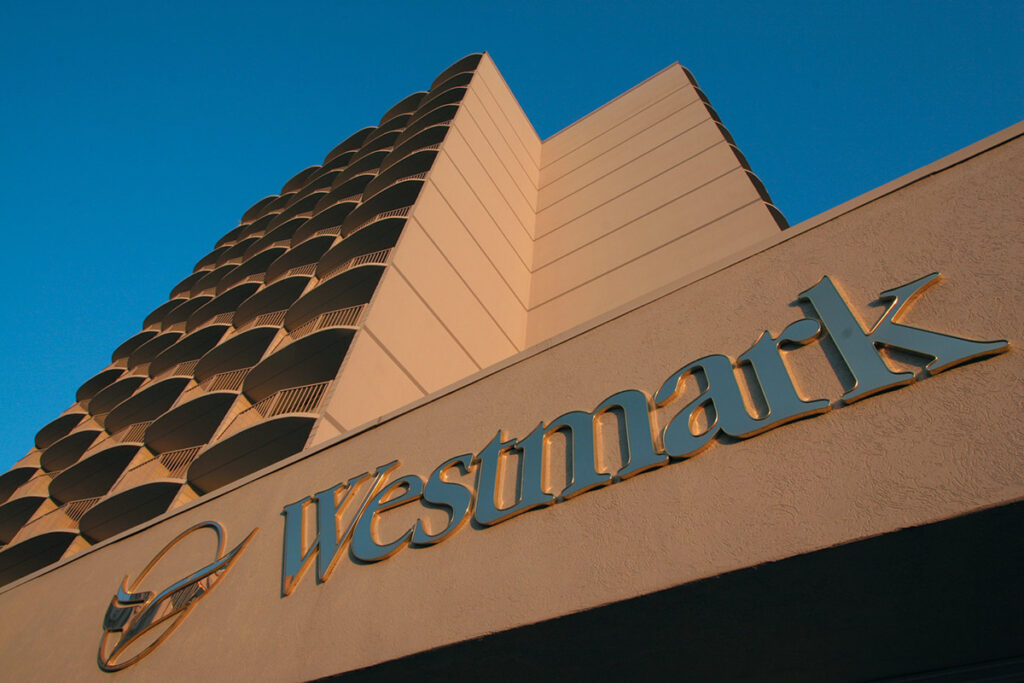 Every room at the Westmark Anchorage Hotel has a private balcony from which guests can better admire the panoramic views of the Chugach Mountains and Cook Inlet. The hotel frequently runs specials, making it one of the best choices for a budget hotel in Anchorage.
Alyeska Resort
Perched in the Chugach Mountains, Alyeska Resort is Anchorage's premier year-round resort. In the winter, Alyeska transforms into a ski resort, offering 1,610 skiable acres and an average of more than 669 feet of snow annually. The chalet-style resort is the perfect base camp for hiking the endless trails surrounding the property in warmer months.
Or, if you just want to relax on your Alaska vacation, Alyeska's adults-only Nordic spa offers a stunning place to unwind.
RELATED: Unique Events in Anchorage Worth Planning a Trip Around
The Best Things to Do in Anchorage, Alaska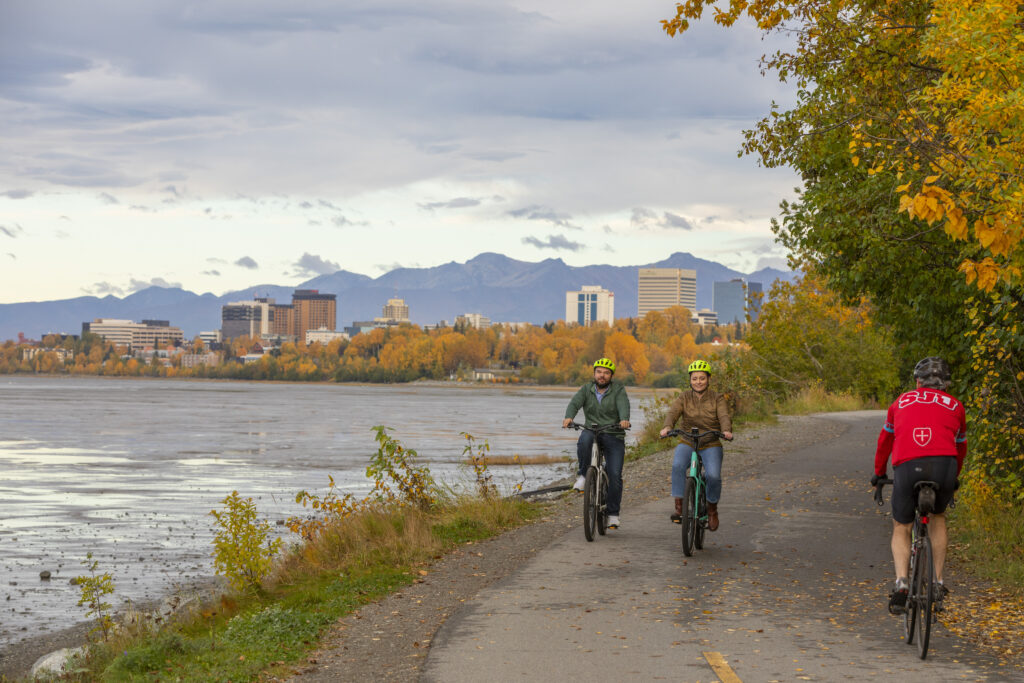 Reading about all the activities available in Anchorage, from wildlife spotting to glacier hiking, will make you want to extend your trip to a month to fit it all in. If you have limited vacation time, we've narrowed down the best things to do in Anchorage to these can't-miss adventures.
Alaska Bike Adventures
Anchorage is a cyclist's paradise—there are 100 miles of trails within city limits. Explore these scenic paths on quality rental bikes and with an experienced guide on a tour with Alaska Bike Adventures. These day trips run even in the winter when fat bikes allow guests to get out and explore the snowy trails.
Portage Glacier Cruise
You'll only have to drive an hour outside of Anchorage to see a majestic glacier. Set sail on the MV Ptarmigan with Gray Line Alaska, an hour-long cruise that takes you within 300 yards of a glacier on Portage Lake. The boat is fully heated, or you can take it all in from the open-air top deck.
Anchorage Trolley Tours
For the best overview of Anchorage, hop aboard an Anchorage Trolley Tour. On this fun and informative ride, local guides will share the history and stories of the area as you cruise around the city for 15 miles.
Book the deluxe tour, which lasts for two hours, if you want to be able to get off and take photos, or the 50-minute trip if you're short on time.
Anchorage Museum
Museums might not be what you think of when you think of Alaska, but the Anchorage Museum is a must-see. The state's largest museum showcases paintings, sculpture, photography, video, and other art from around Alaska.
Be sure to leave enough time to explore the Alaska Exhibition, broken down into 13 themes reflecting aspects of life in modern and historical Alaska.
RELATED: 7 Reasons Why Anchorage is the Best Base for Your Dream Alaska Trip
The Best Restaurants in Anchorage, Alaska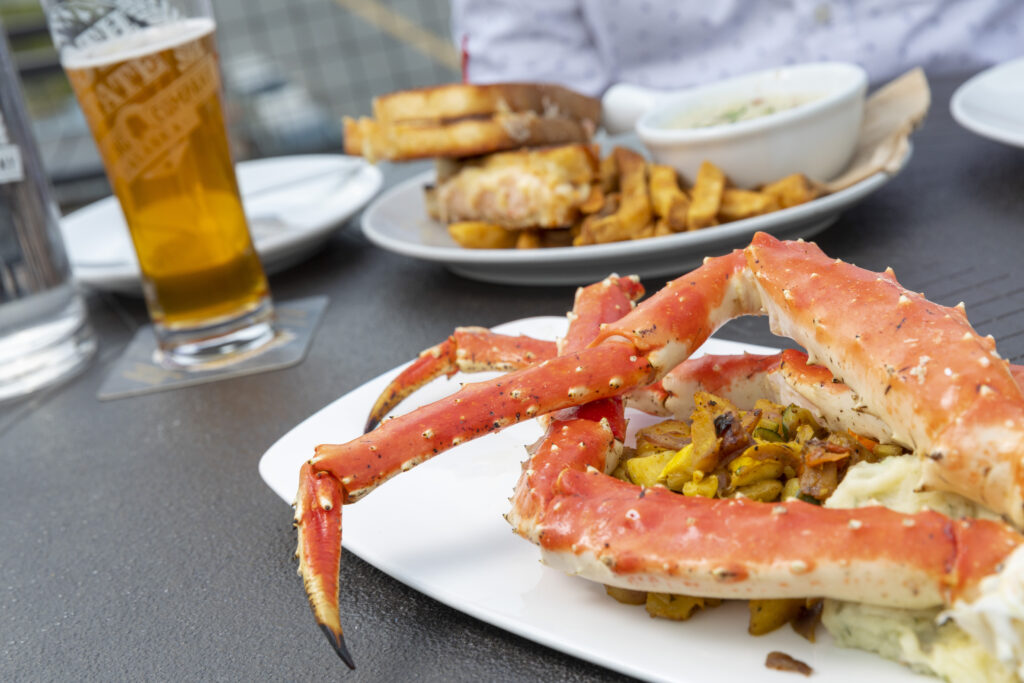 Local delicacies like king crab, reindeer sausages, and fireweed-infused ice cream are on the menu at Anchorage's numerous restaurants.
Moose's Tooth Pub & Pizzeria
Moose's Tooth Pub & Pizzeria is far from New York City but still consistently earns a spot on lists ranking the best pizza in the United States. Of course, nothing pairs better with pizza than beer, so the restaurant owners launched their brewery, Broken Tooth, which you can order alongside a pie at Moose's Tooth.
Why all the dental-themed names? The restaurant and brewery are named after three mountain peaks in the Alaska Range.
Snow City Cafe
Brunch like a local at Snow City Cafe, one of the most popular morning spots in Anchorage. You'll see why the cafe is so beloved once you sample the biscuits and gravy or stuffed french toast. Pro tip: Sign up for the waitlist on the restaurant's website to get a table more quickly on busy weekends.
Crush Bistro & Bottle Shops
Anchorage's craft brew scene gets all the hype, but visitors would be remiss not to stop at Crush Bistro & Bottle Shops for the best wine list in town. Sample a wine flight along with classic Alaska cuisine, and once you've found a favorite, buy a bottle from the shop next door to bring back to your hotel room.
49th State Brewing
There's no better place in Anchorage to have a sundowner than at 49th State Brewing, which serves craft brews on a mountain-view rooftop patio. The menu is full of locally sourced products that influence the food and beverages. Even if you're not a beer drinker, the brewery is worth a visit to try the house sodas, available in flavors like pumpkin pie.
All products are independently selected by our writers and editors. If you buy something through our links, Oyster may earn an affiliate commission.