A hotel has "made it" when it's honored as a Relais & Chateaux property. After all, established in 1954 in France (mais bien sur?!), this exclusive association is made up of just about 500 hotels and restaurants, combined, that introduce guests "to a deeper, truer understanding of the Art of Living." Or, in much simpler Oyster terms, they show guests a darn good time by providing gorgeous rooms, luxurious facilities and amenities, and top-notch service. We've been lucky enough to have stayed in quite a few of these R&C properties (don't get too jealous -- as hotel experts, we also have to stay in spots like this), and here bring you the real creme de la creme of the best of the best.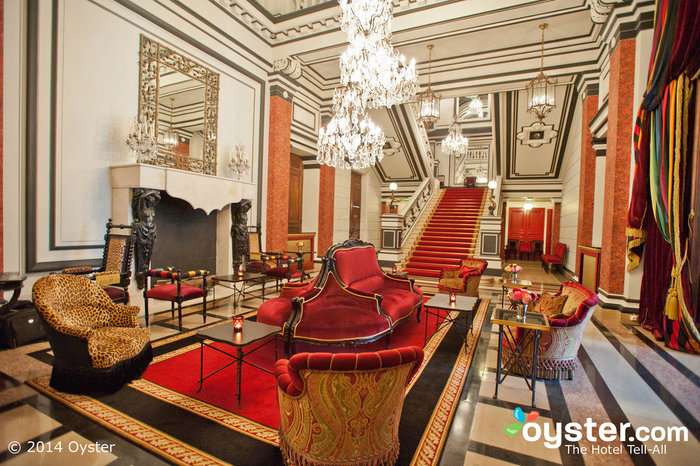 It makes sense to start in grand Paris, non? With a sweeping private entrance surrounded by green lawns and an impressive fountain, the upscale Saint James is a rare find in Paris — in fact, the 19th century manor is considered the only chateau-hotel in the city. It's fitting that the hotel is located in the wealthy 16th arrondissement (and yes, valet parking is included). The 48 rooms and suites are large by Paris standards, and decorated in plush luxurious fabrics. But the common areas are more impressive — especially the black and white grand staircase on the main floor. The terrace is a beautiful spot for lunch on a nice summer day. And there's also a small fitness center, a spa, and a gourmet restaurant. The rates here are steep, but guests who want to experience luxury in Paris (and can afford it) should give the Saint James a look.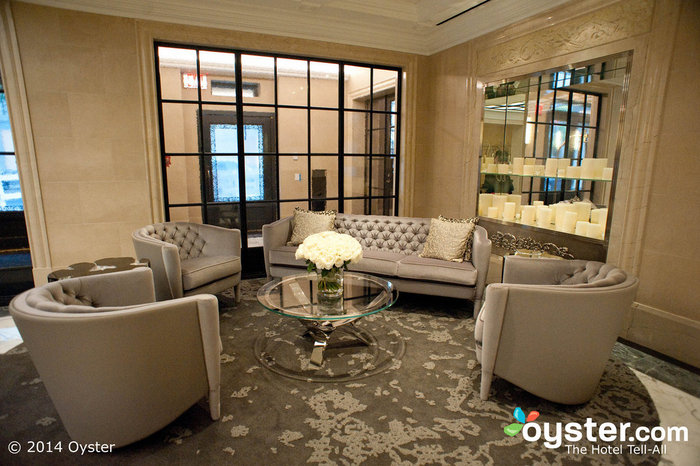 A $60 million dollar renovation in 2009 helped propel The Surrey to Relais & Chateaux status and it continues to be one of the most luxurious boutique-like picks in New York City. This 190-room hotel has a serene, peaceful vibe with a small (but beautiful) spa, a refined Daniel Boulud restaurant, and lovely rooms. It's just a block from Central Park, as well as the Whitney Museum.
The Santa Teresa doesn't mess around with making sure you're aware it's part of the elite R&C crowd. This historic-mansion-turned-luxurious-boutique -hotel sits on a former coffee plantation in Santa Teresa. It features gorgeous tropical decor, which includes bright cabanas in the lounge, lots of lush greenery (by the pool and on the grounds), tiled mosaics, and island-themed bed runners in the rooms. The lower-level rooms aren't quite as upscale as the rest of the hotel, but they do have sleek bathrooms, wood floors, flat-screen TVs, and a light, airy feel. Suites are higher-end, with extras such as four-poster beds of tropical wood, standalone tubs, and shady terraces.
A luxury hotel with history and style just south of the center of Florence, the Villa Cora was built in the late 1860s by Baron Oppenheim, a German financier, and was restored in 2010. With a unique heated outdoor pool and a subterranean spa, the special property is a good spot for both relaxation and sightseeing. Those who are up for it can walk a little more than a mile and a half to attractions in the center of Florence, including the Duomo, but the hotel also offers a free shuttle. The hotel provides a fairly good value for its class and amenities.
Planters Inn is an intimate 64-room, luxury boutique hotel with historic charm and antique-style furnishings. Situated across from Charleston's City Market, the inn is within walking distance of shopping, dining, and sightseeing. Rooms feature hand-carved mahogany beds and custom mattresses, and bathrooms have Italian marble counters. There aren't a ton of features but a beautiful hidden courtyard and a renowned restaurant make it stand out.
Possibly the most expensive hotel in Positano, Il San Pietro is equally as surely the most luxurious in the area. It has enormous rooms with spacious terraces overlooking the sea, an elevator with access to a private cove beach, an on-site luxury spa, and a Michelin-starred restaurant. The downside is that it is not within easy walking distance to town, but a free shuttle can take you there anytime day or night. But would you expect any less of the service at a Relais & Chateaux property?
This upscale property feels like a European mansion, and exudes elegance on every level, from the rooms' high ceilings with exposed wooden beams, to the dark cherry wood furniture. With 16 rooms, it's small enough that guests receive the special attention (such as a fresh breakfast delivered to your door each morning) without being overwhelmed by staff. The rooms are equipped with fireplaces and free Wi-Fi, and feature European-style design that includes draped four-poster beds, Italian linens, and antique-style furniture; some bathrooms have big soaking tubs.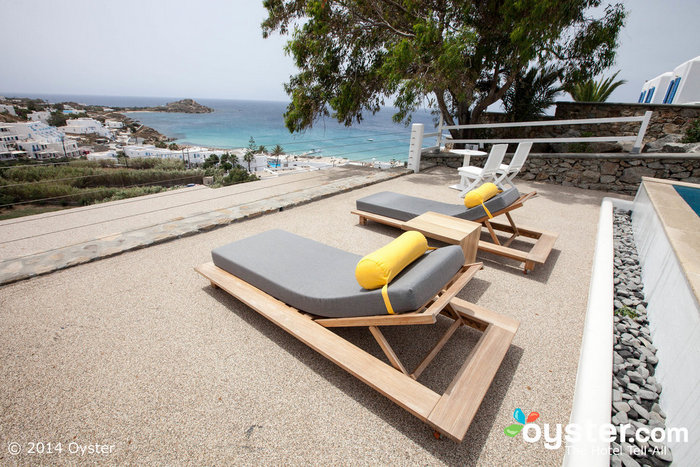 Myconian Ambassador Hotel & Thalasso Spa Center is a luxury hotel with 70 rooms overlooking Platis Gialos. Guests seem to love the hotel's little extras, such as juice at check-in and ice pops by the pool. Guest rooms are chic, white, and airy, and offer ocean views. The hotel has an infinity-edge outdoor pool, and a restaurant serving Mediterranean, Greek, and Mykonos dishes. The indoor spa offers guests a free, daily thalassotherapy session, and the hotel has a fitness center with several weight and cardio machines. It's just a short walk to the beautiful Platis Gialos Beach.
The Winvian is a romantic, upscale property set on 113 acres of countryside outside tiny Morris. Its 19 individually decorated cottages all have a feel of understated, rustic elegance with the convenience of modern amenities, including Bose surround systems, flat-screen TVs, and Nespresso coffeemakers. All units have working fireplaces, large bathrooms with separate walk-in showers and jetted tubs, and unique, mind-blowing design features; one cottage has a helicopter shell that doubles as a living room. The outstanding spa and the wonderful restaurant serving a tasty farm-to-table menu are just some of the highlights.
This luxury boutique hotel stands out for its incredible views — guests can take in the nearby Colosseum from the rooftop restaurant and lounge, as well as from their rooms. The 16 rooms themselves are quite spacious for European standards and have modern decor, flat-screen TVs, and dim lighting. The rooftop restaurant, Aroma, offers fine dining and spectacular views — and serves a free American-style buffet breakfast daily. All in all, it's a great option for luxury and romance.
To learn more about Jane Reynolds, visit her on Google+
RELATED LINKS:
All products are independently selected by our writers and editors. If you buy something through our links, Oyster may earn an affiliate commission.