When you're on vacation, you want to feel pampered. But some hotels -- especially those that are uber-crowded or on the budget end -- can make you feel like just another faceless visitor. Fortunately, we've had the luxury of staying at some spots where they really roll out the red carpet for all guests. In fact, it can be so wonderful -- and yet, unexpected -- that we've wondered if they thought we were members of the royal family! Here's a roundup of majestic hotels that aim to make guests feel as noble as the Duchess of Cambridge. After a visit, we swear you'll be one step closer to becoming a newly minted monarch. Or at least, you'll feel like it.
The luxurious Fairmont hotel is located in the heart of San Francisco and is a top choice among politicians and rock stars. Sure, many US Presidents have stayed here — but you don't need a 1600 Pennsylvania Ave address to join the hotel's prestigious President's Club. Hotel guests can request a free membership and, in turn, get their royal hindness kissed from the moment of arrival. Members gain access to a private reception desk, the hotel fitness club, use of TaylorMade golf clubs, and other free services.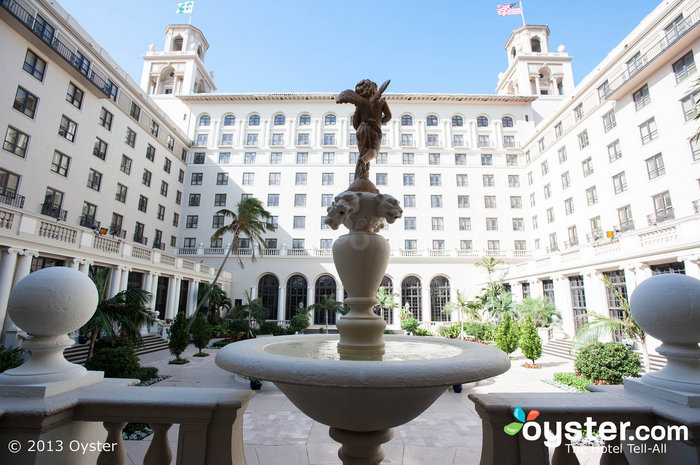 As elegant as Daddy Warbucks' pad, this sprawling 140-acre oceanside resort in Palm Beach is like a trip back to the Renaissance — and it offers the best of both worlds: modern amenities and old world charm. The Breakers is a carefree family-friendly resort that's all about R&R. Take a dip in one of the four pools or spend the day at Florida's oldest 18-hole golf course. As a noble guest, you may want to upgrade to the Royal Poinciana Suite to take advantage of extra amenities like your own personal concierge service, or opt for the 1,700-square-foot Imperial Designer Suite, designed by Badgley Mischka. With so much at your fingertips — fancy restaurants, swanky shops, and a jam-packed kids program — you may want to ditch your own castle and call this place home for good.
The Mandarin is one of the top rated hotels in Boston and here's why: even pint-sized royals can take advantage of fairy tale service! Kid robes, baby amenities, and a Sony Playstation are available for use during a stay. If you prefer to be pampered like a full-grown prince, book a service at the hotel's luxury spa and relax with ice fountains and a Quartz steam room. Need a ride to one of the city's award-winning restaurants? Ask your chauffeur for a lift in the hotel's Mercedes.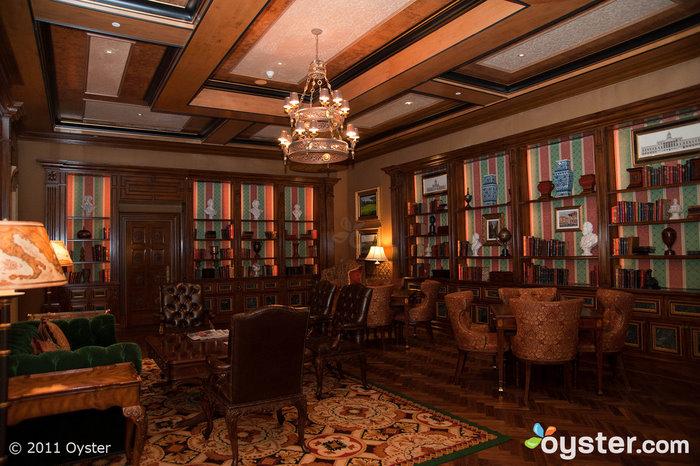 This San Diego hotel is ranked one of the world's top resorts and always wins a gazillion awards; the lavish accommodations and stellar service is what keeps visitors coming back. During your stay, grab your afternoon tea in the library before heading back to your whopper-sized 4,500-square-foot Villa for a soak in a private whirlpool tub. While some rooms are super grand with majestic decor, the concierge and personal butler menu is the real crown jewel at the Grand Del Mar.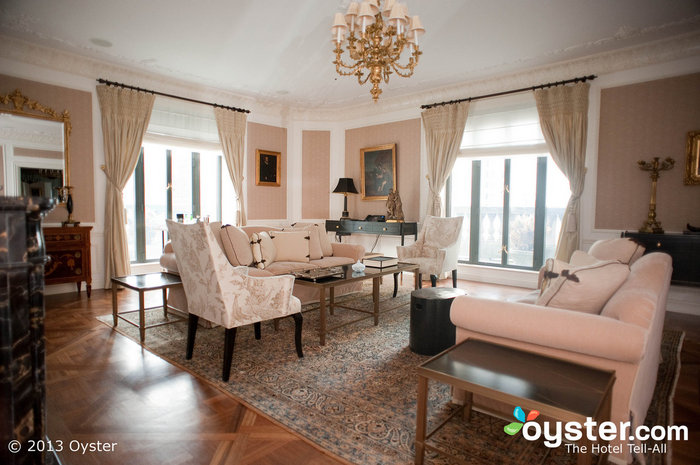 Touted as Manhattan's best address, The St. Regis evokes New York City glamour with Waterford crystal chandeliers, Louis XVI desks, and lots of marble. The decor may be elegant, but it's the charm that really makes it stand out. The hotel is known for its flawless attention to detail and top-notch butler service — these service superstars aim to accommodate. Whether its a perfectly pressed suit, shoe shine, or restaurant reservations — the personal butler gives you the First Family treatment.
At Trump International, hospitality extends to guests — and their royal pooches. This swanky hotel, located in the heart of the Windy City, offers sunny, fido-friendly rooms where king charles (get it?!) can enjoy gourmet biscuits after a trip to the nearby dog park. Your pup will enjoy the doggy-friendly digs, which come with his own plush bed and water bowl for use throughout the stay. And, if you sense your jet-legged hound needs a tail-wagging experience, ask the front desk to arrange dog walking service.
Check out Oyster's Google+ page
RELATED LINKS:
All products are independently selected by our writers and editors. If you buy something through our links, Oyster may earn an affiliate commission.