[js_single_hotel_rates_cta hotel="19892" /]
This week we're taking a behind-the-scenes look at the Ventana Inn & Spa in Big Sur, which hosted billionaire Sean Parker's nuptials this past weekend. Parker, of Napster and Facebook fame, wed singer-songwriter (and baby momma) Alexandra Lenas in a ceremony at the resort on June 1. Situated on more than 200 acres of picturesque oceanfront land, the property looks like a rustic cabin nestled in the woods — making it a gorgeous setting for a wedding. And Parker isn't the first big-wig to notice that fact either: Natalie Portman and Benjamin Millepied tied the knot here last year (albeit in a much more low-key ceremony). Find out what makes Ventana so swoon-worthy — and get details on Parker's $10 million wedding — after the jump »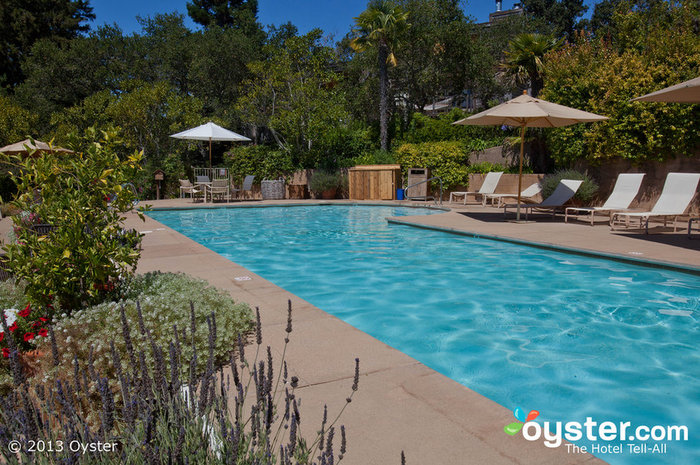 Not a place for families, the overall goal of the hotel is to create a zen, holistic retreat with such offerings as yoga classes, discovery walks, afternoon wine and cheese, Japanese baths, and two pools (one of which is clothing optional).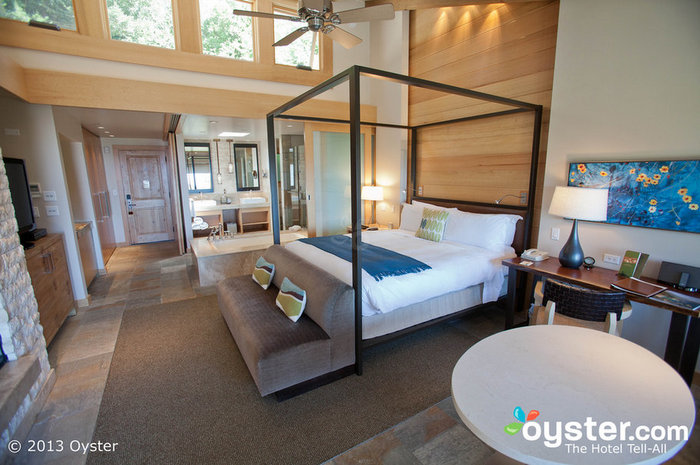 We're sure the wedding guests — and the happy couple — also enjoyed the hotel's 62 luxurious, streamlined rooms with cozy details and modern amenities.
While Portman chose to incorporate the hotel's zen ambiance into her wedding last year, Parker's nuptials were an extravagant affair. Purportedly costing up to $10 million (plus $2.5 million in permit violation fees), the wedding required the construction of elaborate sets on the Ventana grounds, including a castle, ruins, and a man-made pond.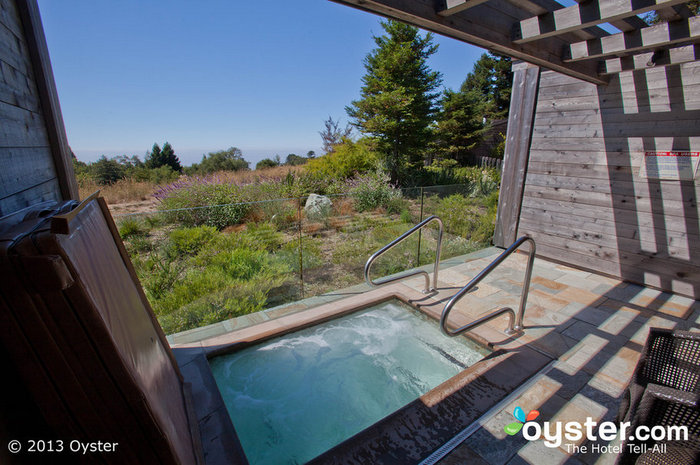 The couple also hired Academy Award-winning costume designer Ngila Dickson (of The Lord of the Rings fame) to design outfits for their guests. The storybook wedding was rumored to feature a Game of Thrones theme, but Parker was quick to silence those whispers — possibly because his nuptials coincided with the television show's infamous (and bloody and terrible) "Red Wedding" that still has the nation reeling.
Thankfully, Parker's own vows went off without a hitch (or a single Frey) in sight, as you can see in this photo from the ceremony. Let's just hope the happy couple won't have to contend with any dragons or sword fights in the near future.
RELATED LINKS:
All products are independently selected by our writers and editors. If you buy something through our links, Oyster may earn an affiliate commission.