Taking a trip to New York City can be costly -- city-priced cocktails, broadway plays, museum tickets, and of course, hotel stays can all add up. If you're looking to spend around $300/night for your stay, but don't want to compromise your style, don't fret! In a city that seems to have it all, this is certainly true as far as the variety of hotels available goes. After scouring the nearly 350 NYC hotels covered on Oyster and plugging in travel dates for June 2015, here are the best properties to match your personality (and $300/night budget).
Not looking to spend $300/night? No need to worry -- we have plenty of suggestions on more budget-friendly NYC stays as well.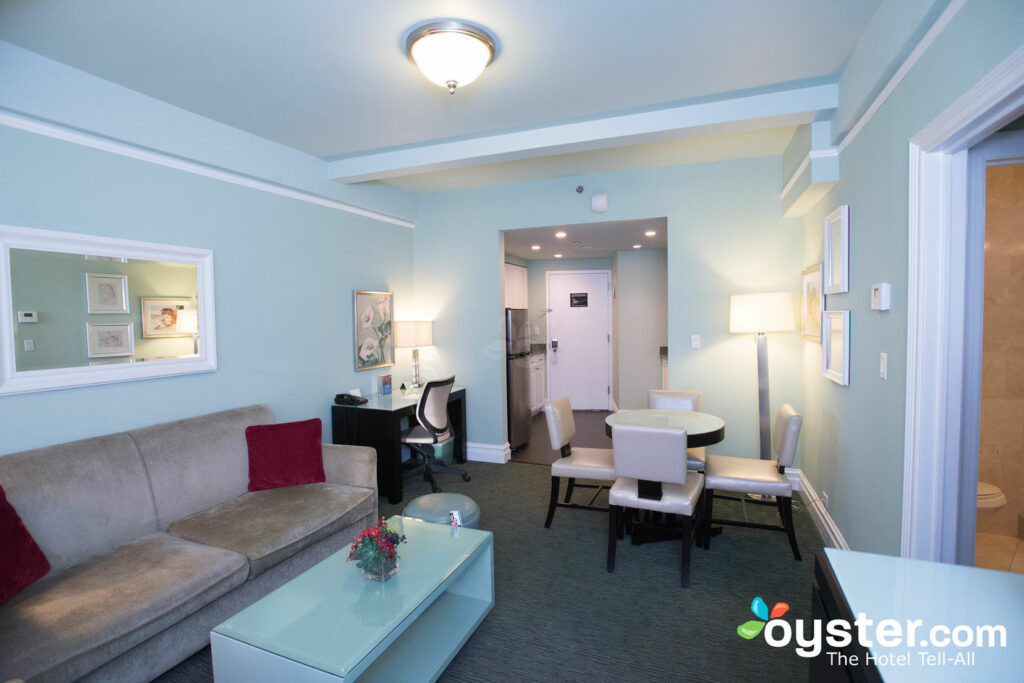 Previously an apartment complex, Hotel Beacon is a 270-room mid-range property on the Upper West Side at Broadway and 75th St. All rooms are large, featuring kitchens or kitchenettes, and suites come with sofa beds and tables, making them ideal for families. The vibe is relaxed and comfortable, though the Beacon Bar is more swanky and has live piano music. Subway lines are close by, and the beloved Museum of Natural History is under a 10-minute walk away.
While you're not going to get a five-star, over-the-top stay in New York for $300/night, there are upscale hotels that deliver similar features with the right price. As the name implies, SIXTY LES is located on the gritty-turned-trendy Lower East Side. Much like the surrounding area, the hotel is hip — from the sleek, industrial-inspired rooms to the Blue Ribbon sushi restaurant on-site. With efficient service, a rooftop pool, spa, and private bar Above Allen (reopening this summer following renovations), this is a great option for a more-stylish-than-stuffy luxe hotel.
If you're looking to be removed from the hustle and bustle of Times Square and downtown, the Upper East Side is a quiet, though pricey, neighborhood. The 1930s-era Franklin has stylish, albeit small, rooms with retro photographs and excellent Bulgari toiletries. There's no restaurant or gym, but a high-quality free breakfast, free afternoon wine-and-cheese reception, and 24-hour cappuccino/espresso machine in the lobby add to its value.
The 876-room Hudson Hotel manages to be hip and fun, as well as affordable. The stylish rooms (designed by Philippe Stark) may be tiny, but most guests are more interested in the dining and nightlife located at the hotel. Between the gorgeous rooftop terrace with skyline views, the trendy nightclub and arcade, and the cozy Library Bar with a fireplace and billiards table, there's a scene for all guests. If dim lighting and slamming doors at all hours aren't your thing, this hotel probably isn't for you.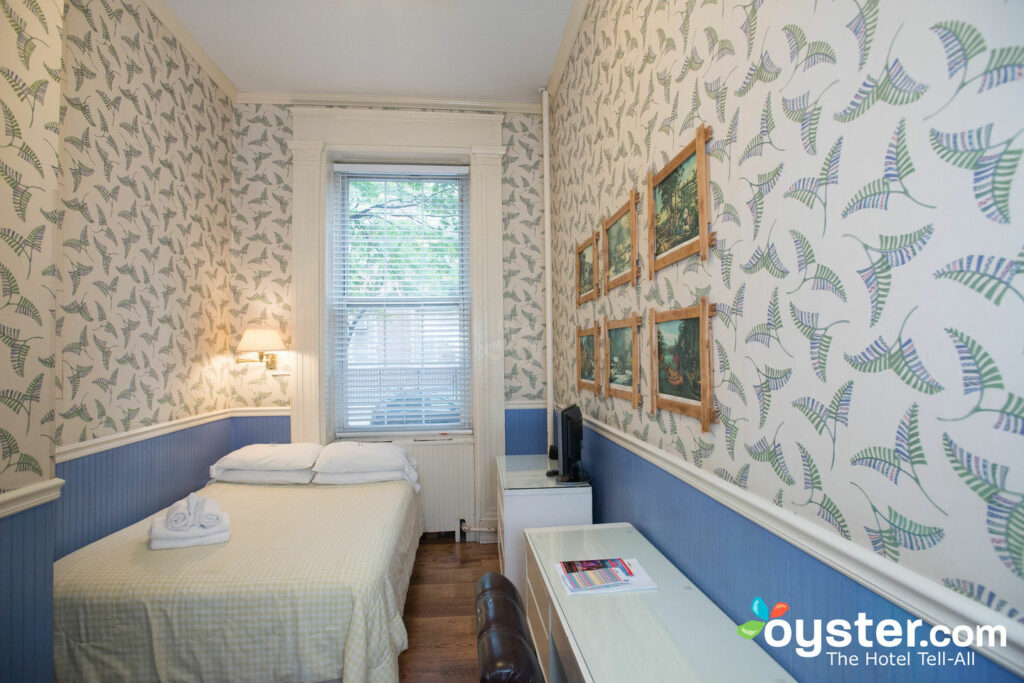 On a pretty block in the heart of Chelsea, the budget-oriented Chelsea Lodge has 22 rooms, most with shared toilets. Reminiscent of a country inn (or your grandmother's house), rooms feature patterned wallpaper, country quilts, and Hersey's Kisses on the pillows. There's free morning tea/coffee and free Wi-Fi, but that's it for amenities. Though at just $169/night, you'll have cash leftover to pay for those pricey Manhattan drinks you find at one of the hip area bars.
All products are independently selected by our writers and editors. If you buy something through our links, Oyster may earn an affiliate commission.