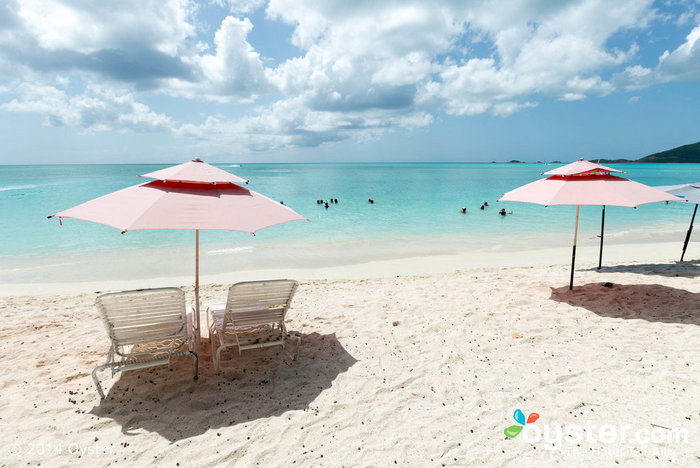 This property is NEW on Oyster! One of the newer properties on the island, this chic 60-room boutique resort was built in 2009 and feels modern and fresh. The entire hotel has a spa-like ambience to it, with clean lines and soft lounge music — and the spa itself, with Aveda brand products, is an excellent space. The decor is contemporary, featuring light colors mixed with dark woods, and the artwork is inspired by the sugar cane plants for which the resort is named. Though not billed as adults-only, you won't see many kids around. The guests are mainly couples of all ages, who will mingle with locals in the trendy Sugar Club bar for drinks in the evening. What makes the property truly unique are the sweeping views — it's situated high on the side of a hill looking out over the west coast of the island. However, the hillside location means that Sugar Ridge is not on a beach, and guests will have to take a shuttle to get to the sand. The main draws here are the stylish pools, but the gym is also excellent and sophisticated rooms have four-poster beds and decks.
Click through the jump to see even more beautiful pics of this charming spot >>
RELATED LINKS:
All products are independently selected by our writers and editors. If you buy something through our links, Oyster may earn an affiliate commission.