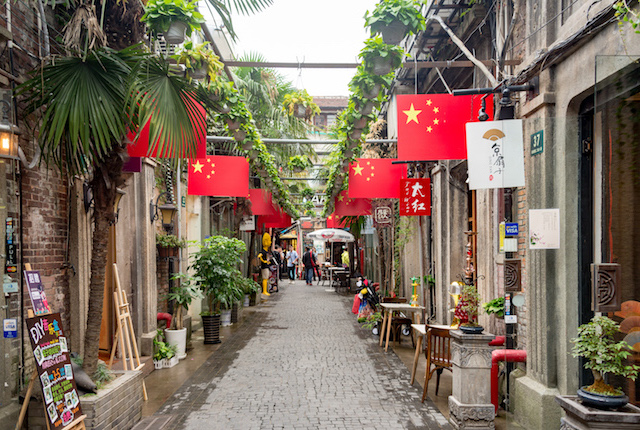 Shanghai is often described as both the Paris and New York of the East, which should hint at its status as China's premier international metropolis. Modern, cultured, and packed with people (the population of 26 million is more than double that of Paris and New York City combined!), Shanghai offers visitors an experience unlike many other cities in the world. However, a trip to the country's biggest city can be daunting, which is why we're here to prepare you. Forget your preconceptions and arrive armed with these 16 things everyone should know before traveling to Shanghai.
1. Download a VPN (Virtual Private Network) before you arrive.
Google, Facebook, and Twitter are all blocked in China, making communication with folks back home difficult — not to mention ruling out your go-to method for finding things to do in a new city. To get around this problem, you can pay for a VPN, which will hide your IP address and allow you to access China's censored websites and browsers.
2. The Wi-Fi can be spotty.
When you're away from your hotel, you'll find that the internet connection can be a bit shaky in places. While paid Wi-Fi is easy to find, you often need a Chinese cell phone to access the internet. And as for free Wi-Fi, lots of people don't trust the networks, as they require you to add personal details. Taking this into account, make sure to download off-line maps (and any other information you might need) at your hotel before heading out.
3. Get a translation app.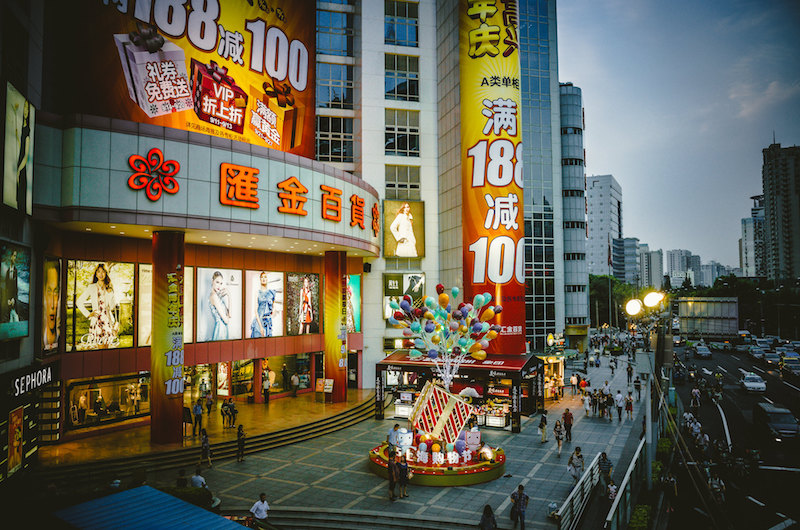 Translation apps may not be perfect, but when you're in a restaurant with no English speakers, no English menu, and no pictures, it will be a lifeline. It may also give you the confidence to head to local restaurants that might seem a little daunting from the outside, but have excellent dumplings within.
4. Don't drink the tap water.
Despite any claims that the water is safe to drink in Shanghai, we would advise against guzzling down the tap water here. It may not be sterilized, and the chances of metals finding their way into the water supply in Shanghai is high.
5. Always carry cash.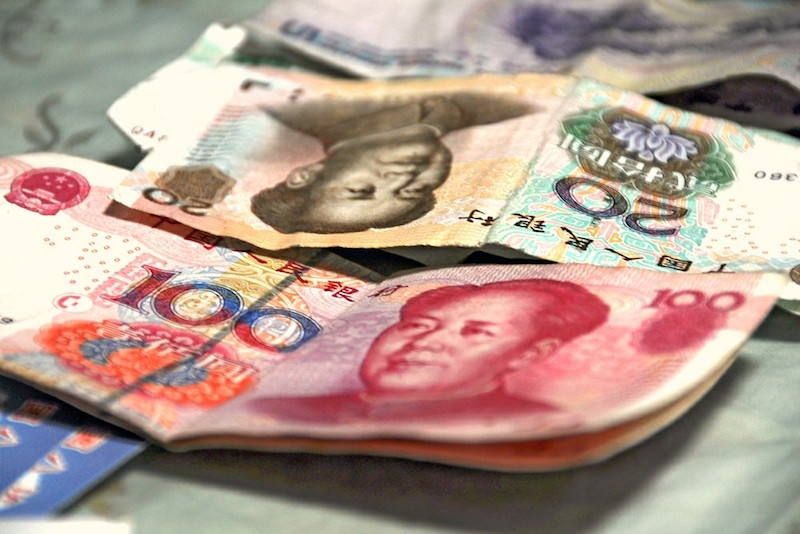 Shanghai is a major world city with a huge financial center, but cash remains a large part of day-to-day life. Lots of places don't accept credit cards, and although you'll likely see a lot of people using WeChat, you need a Chinese bank account to set up WeChat Pay.
6. You don't need to tip.
People in Shanghai don't tip, but if you want to say thank you to your housekeeper or taxi driver in the form of cash, go ahead — it's up to you, but not expected. The one place you'll see gratuity is in high-end restaurants, where a service charge might be added to the bill.
7. There are some great day trips from Shanghai.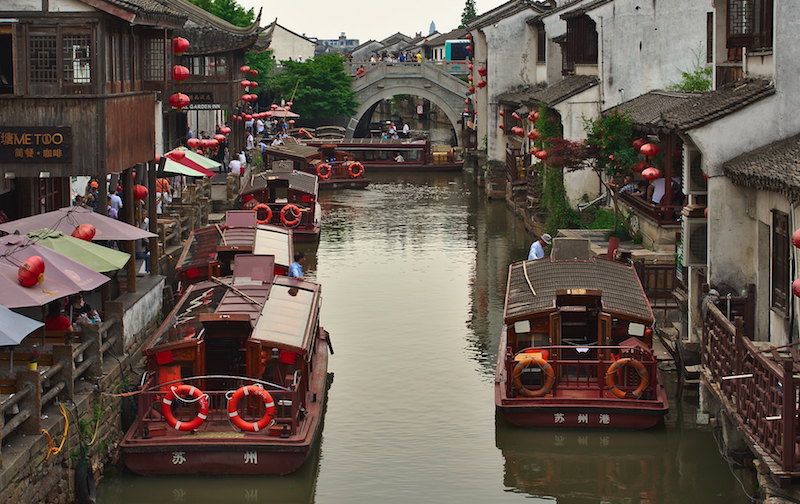 Trains are relatively easy to navigate (just know where you're going and have the destination written down before arriving at the train station), so try to take a day trip out of the city, if you have time. Explore the canals of Suzhou (25 minutes by train) or head to Nanxiang for dumplings and temples (45 minutes by train).
8. Don't forget your passport when booking train tickets.
Don't forget to bring your passport along to the train station when booking book tickets. Shanghai can be bureaucratic at times, which should come as no surprise, and without your passport, you'll likely be refused a ticket.
9. Taxis are cheap.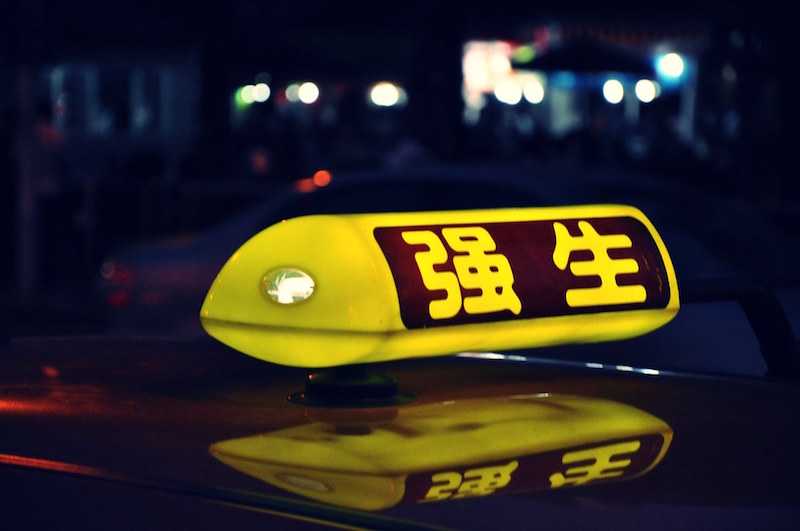 Make sure to catch a licensed cab (there are scammers that will take tourists on the scenic route), and you'll be pleasantly surprised at the low cost of a ride. Drivers are unlikely to speak English, so have the address written down in Chinese — and when we say address, we mean the nearest cross roads because that's how it works. Bon App is handy for getting addresses for restaurants written in Chinese.
10. Always carry toilet paper with you.
When it's bathroom time, be prepared for squat toilets and always have a pack of tissues handy. Even in upmarket establishments with Western-style toilets, you'll often find no toilet paper, so come armed with Kleenex. And while we're on the topic of hygiene, tampons can also be tough to find in Shanghai, so bring plenty of feminine hygiene products.
11. The food is delicious.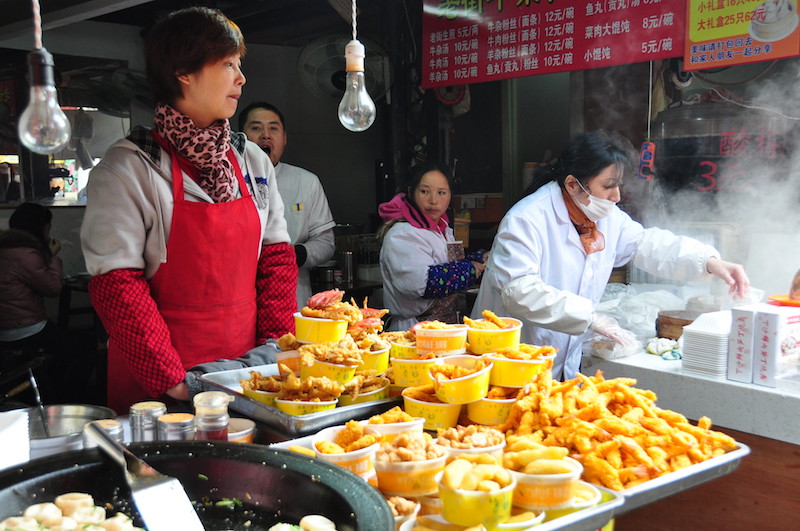 Chinese food is regional, and in Shanghai, the cuisine is amazing. Try the Shanghai classic xiao long bao, a pork dumpling soup that comes served so hot that it comes with its own special technique for how to eat it. Make sure to try the street food, too. You won't find many English translations, so see what looks good and give it a go. We'd recommend the jianbing, Shanghai's savory breakfast pancakes.
12. It's not rude to yell for service in restaurants.
It might feel strange to shout and wave for your server's attention in a restaurant, but unless you make yourself seen and heard, you'll be waiting a long time. Don't be shy to frantically wave your hand for recognition. Shout 'fuyian!' to get served, and you'll get a big kudos along with prompt action.
13. Summers and winters are extreme.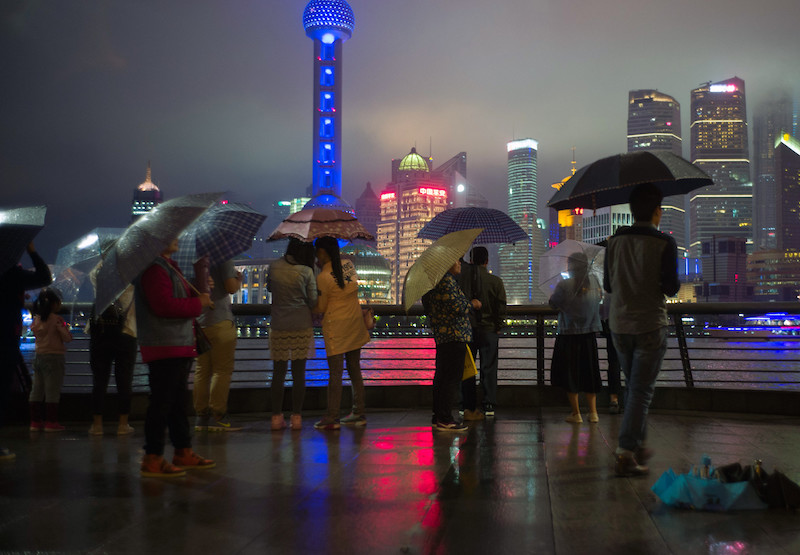 Summers in Shanghai can be unbearably hot and sticky, which can make leaving the air-conditioned hotel a struggle. And the winters can be so cold (yes, it snows) that you'll long for warm, heated interiors. The best time to visit is during the spring and autumn, when the weather is mild.
14. Always order your water 'bing.'
Chinese people generally don't like to drink cold water, so you'll find that water — and very occasionally beer — will come served warm in restaurants and bars. It gets super-hot in Shanghai, so you'll want to remember the word 'bing' when you order, which means cold.
15. Get a metro card.
The Shanghai Public Transport Card, or Jiaotong Yikatong, is the easiest way to load up money for your travel around Shanghai. The metro is rapid, reliable, and simple to navigate with English translations everywhere.
16. Avoid spirits in questionable bars.
Unlike your average dive bar in the U.S., in Shanghai, some bars are known to use fake alcohol. So, if those shots seem a little too cheap, maybe stick to beer.
You'll Also Like:
All products are independently selected by our writers and editors. If you buy something through our links, Oyster may earn an affiliate commission.