Though I've crisscrossed six continents, I always avoided cruise ships. I could appreciate why many people (especially families) love the convenience and all-inclusive aspects of a cruise ship vacation, but I liked the independence and freedom that traveling by plane and sleeping in hotels provided. I could pick how many days I stayed somewhere and if the hotel turned out to be below expectations, it was easy enough to switch plans and pivot. But earlier this summer, I booked my first cruise -- a seven-day sail on Norwegian Breakaway from New York City to Bermuda. Turns out, I had a lot of misconceptions (and some lessons to learn the hard way) about cruising. Here's what I didn't know about cruising until I took my first cruise.
1. The ship matters almost as much as the destination.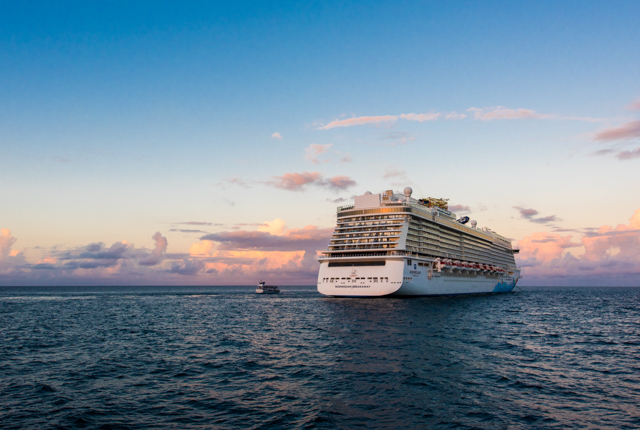 Choosing a vacation destination comes with its own set of criteria: budget, weather, distance, activities, and food offerings, to name a few. Choosing a cruise vacation adds a second set of planning that's even more important — namely, which cruise line and which ship to select. Remember, you might be spending as much time on the cruise ship (with no escape) as you do at port. Cruise ships vary widely, even within the same line. It's important to check when the ship was last dry docked (that's cruise terminology for refurbished) and what activities, restaurants, and shows are offered onboard. Some lines cater more to families than adults, and there are niche cruises for just about every interest. The Norwegian Breakaway did a nice job of providing adult oriented activities like a spa, fitness center, Second City comedy show, and adult-only bars and hot tubs.
2. Security can be a breeze.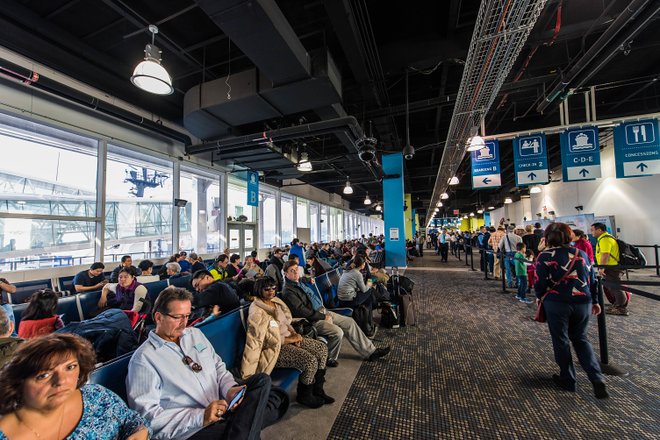 If you're lucky enough to live in a city with a cruise port, you're in for a treat, because a cruise port beats an airport any day of the week. After years of interacting with surly airline gate agents and long lines at the airport, it was a breath of fresh air to encounter a smiling and friendly cruise ship agent who actually seemed to like his job. He briefly checked my passport, I signed a few forms, and was gifted with my cabin key and charge card. The journey from the taxi to the gangplank took all of 10 minutes, and it was a much simpler way to kick off a vacation.
3. Bad weather is a bummer.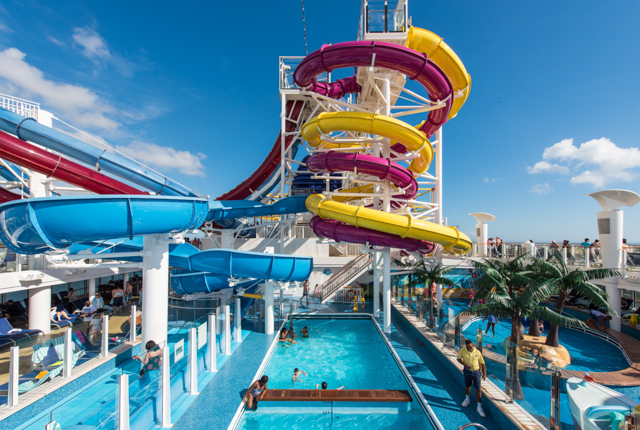 As I mentioned before, not all cruise ships are created equal, and some (especially those built for Caribbean island and Mexico sailings) put a major emphasis on outdoor space with pools, decks, restaurant patios, and bars placed where the sun is supposed to shine. That said, it's a major bummer when the weather doesn't cooperate. My sailing down the Hudson River in a rain storm felt pretty pathetic, even with a reggae band playing music and staff passing out cocktails.
4. Cleanliness counts.
Cruises have had their fair share of poor publicity for unclean conditions (let's never forget Carnival's unfortunate "poop cruise," on which stranded passengers were forced to go to the bathroom in bags). Then there's the occasional cruise ship outbreak of Norovirus, a highly contagious virus that causes gastroenteritis and spreads quickly via hand contact. Norwegian takes extensive steps to ensure hygiene and guest safety. I was surprised that staff members sprayed every guests' hands with antibacterial spray before entering the buffet restaurant and when guests re-boarded the ship at port. Hand towels and wastebaskets were placed by public bathroom doors, and signs around the ship reminded passengers to wash their hands regularly. And with one of the highest staff-to-passenger ratios at sea, the Breakaway had a small army of employees who constantly cleaned and sanitized the ship.
5. Book everything ahead of time.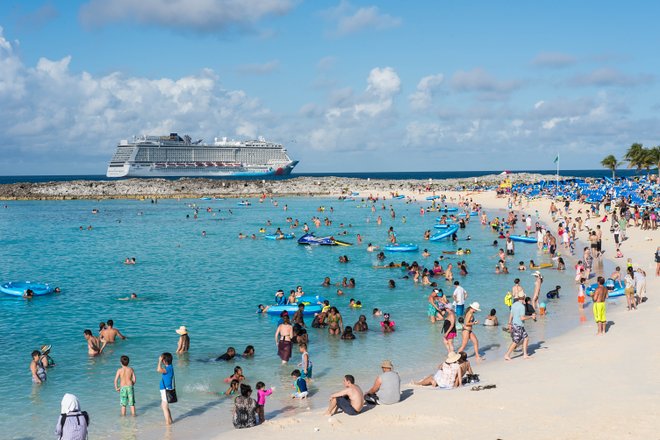 I booked my cruise just a few weeks before the sail date. And like a rookie, I was pretty surprised to find out that not only were many of the Breakaway's shows and fine-dining restaurants already booked, but so were most of the activities in Bermuda. With thousands of tourists descending onto one ship and small island at once, it makes sense that the best options book fast. So, if you must have a seat at the chef's table or a spot on a sunset cruise, book early.
6. Hidden costs add up.
The package that I booked on the Breakaway came with unlimited dining at several restaurants, free machine juices and teas, and free access to a handful of shows and pools. What I didn't realize is that cruising comes with many hidden costs. Wi-Fi is charged at a substantial per device fee, soda and alcohol were pricey, and the specialty restaurants charged a per person or a la carte price. Even access to the ship's spa thermal circuit and beach club cost extra. Automatic tips were added to most purchases. I was even required to tip the instructor at the spin class I paid extra for. And at the end of the cruise, my friend and I were each charged a nightly rate to cover tips for housekeeping and the staff in the included restaurants. I'm not saying that cruise ship staff don't deserve to be tipped, I'm just warning you to budget for unexpected costs.
7. Cruising can be fun.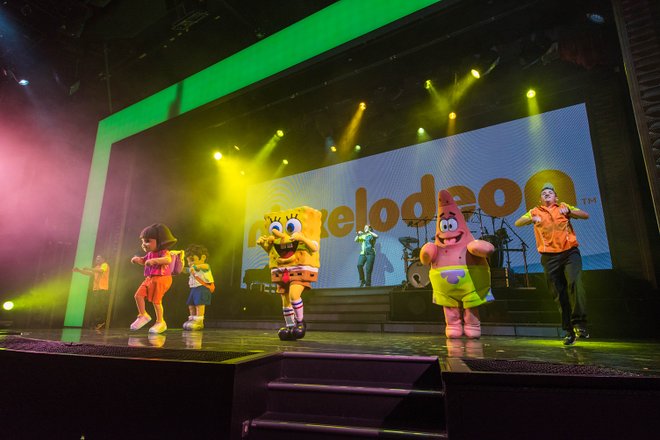 An ice bar? Free fall waterslides? A comedy club? Six free restaurants? Waking up and seeing that the endless blue ocean has been replaced with an island? Cruising can be fun. I was surprised by how clean, easy, and low-stress the entire experience was. And though I still prefer the independence of making my own itinerary, I'd definitely say yes to another cruise.
NOW WATCH: 7 Things You Should Never Do on a Cruise
You'll Also Like:
All products are independently selected by our writers and editors. If you buy something through our links, Oyster may earn an affiliate commission.