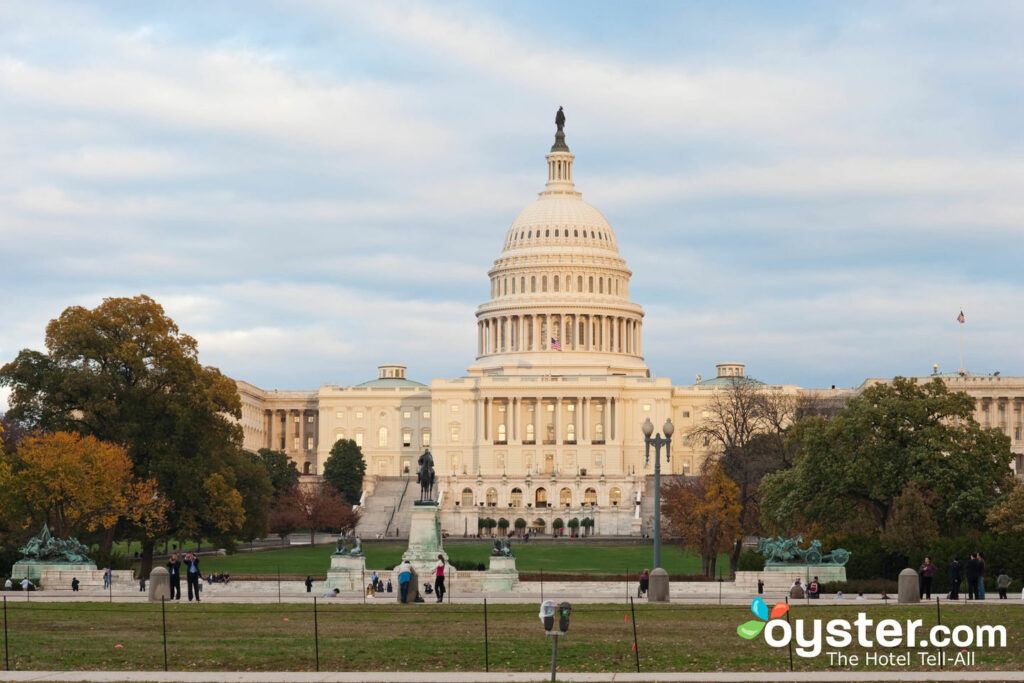 The Bill of Rights, as we're sure most of you already already know, is the name given to the first 10 amendments of the Unites States
Constitution. The amendments are primarily in place to safeguard the concept of
democracy; they give specific guarantees of personal freedoms and rights, and also outline the limitations on the government's power.
Since we're hotel people, thinking about the U.S. Bill of Rights got us wondering...is there a hotel-focused Bill of Rights? A set of rules that hotels have to abide by that protects guests' rights? Are
there certain things hotels have to disclose to guests looking to book a room? What
are hotels obliged to do in situations like overbooking and illnesses? What
are the limitations on both hotels' and guests' powers and rights? Check out what we found below so you'll know what you are, and aren't, entitled to.
What Do Hotels Have to Tell You?
Bedbugs:
It's pretty safe to say that most of us would like to assume that hotels have to disclose certain information, like a bedbug infestation for example. What we unfortunately found was that if a hotel has knowledge that there are bedbugs, they are actually not obliged to let guests know. Bedbugs are serious business and bedbug reports can put hotels in danger of losing customers, so it's not a surprise that they'll fail to tell you if they don't have to. You can do your own research, though, and check sites like BedBugRegistry.com to see if the hotel you're interested in booking has a bedbugs past.
Deaths:
On a more macabre note, we were curious to find out what hotels have to disclose as far as deaths in their establishments. For instance, if there has been a death in one of the rooms, does the hotel have to let guests planning to stay in said know of this before they book? In addition, if asked outright, are hotels obligated to tell the truth? In 2015, hotel industry insider Jaccob Tromsky told MailOnline Travel that deaths in hotels are "not quite as rare as guests may think." Tromsky, who has worked at two top hotels in New Orleans and New York City, said rooms are simply "sanitized, cleaned, and sold… a lot faster than you'd think." Most importantly, Tromsky confirmed that hotel staff is often "forbidden" from disclosing details of hotel deaths to any guests.
What Do Hotels Have to Provide?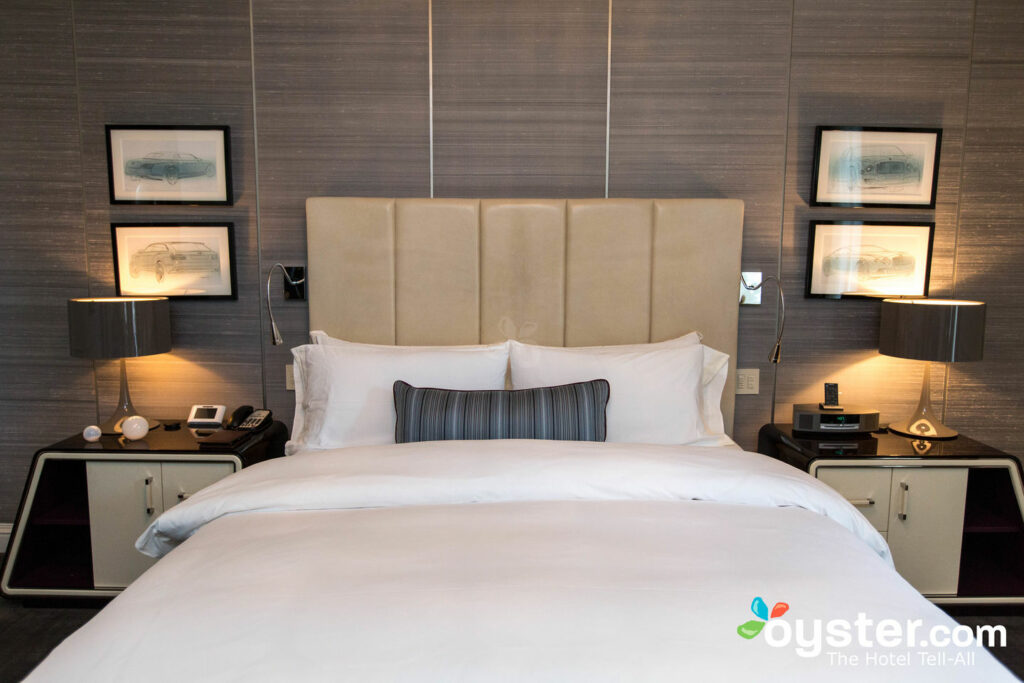 Fresh Linens:
One thing a hotel is obliged to do is offer fresh linens if you ask for them. So while most hotels provide this automatically, always make sure to request fresh linens upon arrival to ensure they're nice and clean. If you find bedbugs, a hotel will offer you a different room — but you should instead ask for your money back and book another hotel. Unfortunately, bedbugs likely won't be limited to one room, and the whole hotel may be infested.
Overall, Do Guests or Hotels Have More Power?
Finally, to address perhaps the most important question, who holds the power in the guest-hotel relationship? First up, it's worth knowing that a little complaint goes a long way. So if your room looks a certain way in images on the hotel's website but looks completely different in reality, it is worth complaining. Most hotel chains admitted that if complaints were legitimate, remunerations would be made. While this isn't a rule, hotels often chose to compensate guests rather than suffer the wrath of a bad review online, or worse, to the press! Digging your heels in about an issue — everything form overcooked food to the state of the bathroom — often turns into a standoff a guest is likely to win.
Liens on Luggage:
However, while you can glean a few extra freebies or some money off your bill, the hotel still has serious power if they feel that you didn't abide by the rules during your stay. Some hotels we spoke to have a Company Lien on guests' luggage. What this means is that when it's time to pay, if a payment does not go through, the management will have the lien on guests' belongings. A lien grants the creditor the right to sell or auction the debtor's property, at any time, without reference to the guest.
Damage To Hotel Room:
At some point most of us have done damage to a hotel room or two. Now we're not talking about the purposeful trashing of a room in its entirety, but most of us have accidentally knocked this over, or pulled that too hard. Most hotel management is likely to be benevolent if these small issues are mentioned to them, but defacing property and partying in rooms is another matter. In most of these situations, hotel management will photograph the room once you have left, and get statements off the staff, almost like a crime scene! Next the cost of repairs is tallied up; the damage itself must be factored in, as well as the resulting loss of business. Be aware that costs can rack up as charges such as "compensating other guests" could be added, if you've had a particularly raucous night and disturbed others. It is likely guests will receive written notification (for legal reasons) of the damages and consequent next steps.
The guests' rights in this case, if they did indeed do the damage, are limited. However, hotels cannot add unauthorized charges to your credit card without your knowledge. This action can be reversed, and some banks may stop allowing the hotel to take payments after putting through an unauthorized one. However some hotels have outlined in their policies that "we reserve the right to make a charge to the guest's credit card," so always be sure to read the fine print.
Removal of Hotel Property:
We usually leave hotels with a bathroom hoard…actually, most people do. The miniature shampoo bottles and soaps are there to be taken, right? Hotels cannot reuse half empty bottles or used soaps, so you're not doing anything sneaky. However this does not apply to larger items in the room. Taking linens, kettles, televisions, or whatever else you can get your hands on will not go unnoticed. Hotels take an inventory of what is in each individual room before and after guests arrive. Removal of hotel property can often result in charges for a replacement, and sometimes removal fees.
On the flip side, guests do sometimes have rights if their own possessions go missing. UK chain Future Inns, under its Hotel Terms and Conditions, explains the company's stance on the rights of guests' missing or stolen belongings:
The proprietor of any hotel has a duty to take reasonable care of the property of his guests brought to the hotel, whether resident or not. If it is lost or damaged through the negligence of the hotel, the proprietor may be liable. In addition to this duty, which an innkeeper has in common with others who are not innkeepers (private hoteliers), an innkeeper has, in certain circumstances, strict liability for the property of his resident guests.
While many hotels offer similar assurances, it can often be hard to prove that items have been lost through the negligence of the hotel. Future Inn says that proprietors can avoid liability if he can prove the loss or damage was caused by the "guest's own negligence."
Related Links:
All products are independently selected by our writers and editors. If you buy something through our links, Oyster may earn an affiliate commission.