When Oyster.com employees tell people what they do for a living -- travel the world, take stunning photos, review all kinds of hotel properties, write wanderlust-inducing blog posts, continually improve the website so fans get a great experience whether on mobile, tablet, or desktop, and so much more -- it can often stir up some jealousy. But there's great news for everyone involved, because it's also part of our job to bring Oyster fans dozens of new hotels -- with honest reviews and comprehensive photos -- every single day. So today, we're highlighting some of our favorite hotels that are new to the site this week. We picked out eight stellar spots that we think are just the ticket for an amazing getaway this summer, whether you'd rather hit the beach on a budget, or go full-on exotic and extravagant in Marrakech.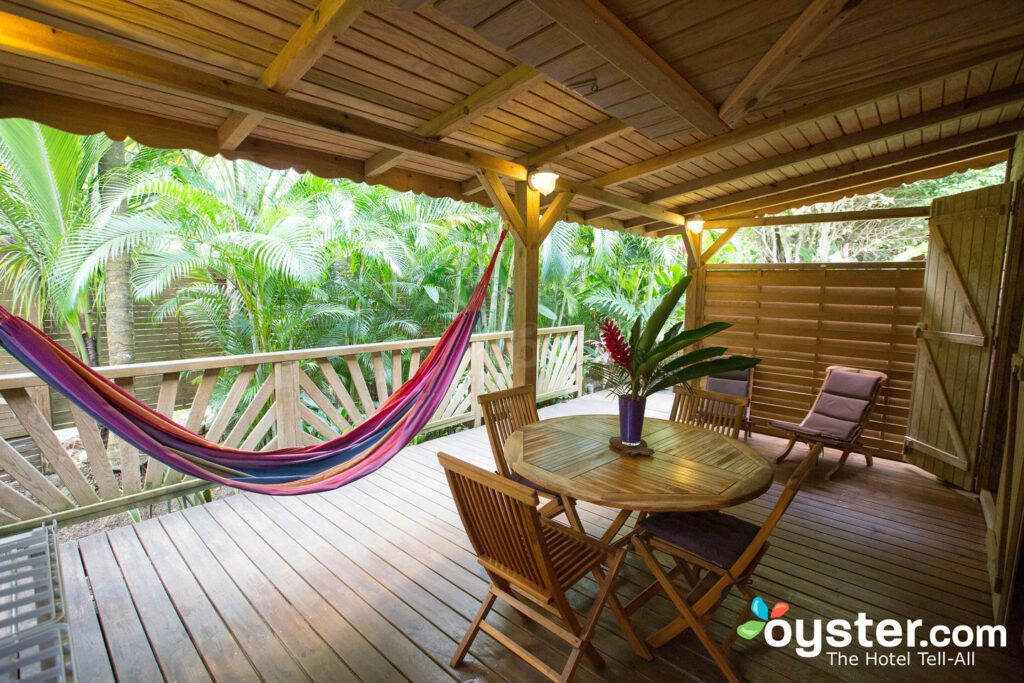 This nine-room, mid-range wooded mountaintop retreat with summer-cabin-style bungalows is right next to the botanical garden — but nowhere near the beach, making it rather unique among Guadeloupe hotels. Some of the cabins were built explicitly to mimic the habitats of the Creole settlers, emphasizing an unplugged experience surrounded by nature, while others are distinctly modern. Those who don't care so much about Creole culture and just want to be near the beach may want to look into Caraib'Bay or Habitation Grande Anse, which are much closer to Grande Anse beach, while those who demand ocean views should consider Greek-isle-themed Caraibes Bonheur. But for those who never outgrew summer camp, don't need the ocean, and like their Guadeloupe to be Creole, this is a good bet.
The 14-room Craigatin House & Courtyard is an upscale boutique bed and breakfast surrounded by woodlands and scenic countryside in Pitlochry. The 200-year-old house mixes tradition with stylish, contemporary design. Spacious, modern rooms have coordinated color schemes, and come with flat-screen TVs and free Wi-Fi — free bottled water and cookies are thoughtful touches as well. A tasty and extensive breakfast, included in the room rate, is served in a bright, airy dining room with a log stove and huge windows overlooking the grassy lawn. The atmosphere is hushed and tranquil — be aware that the property does not allow children under 13 years old. Families traveling with young children might want to consider the nearby Pine Trees Hotel.
Alamanda Resort is a 42-room mid-range property with an unbeatable location in Orient Bay, an upscale community that has several hotels, restaurants, and one of the island's best beaches. The resort isn't located directly on the beach — the sand is a two-minute walk across a quiet road — but many rooms in the hotel have ocean views. The resort has a large pool and free Wi-Fi, and includes a continental breakfast in the room rate. Rooms, however, look a bit tired. Guests might also want to also check out the Hotel La Plantation, which has similar rooms and a chic pool with a lounge-like setting, and it's cheaper. Marquis Boutique Hotel in Anse Marcel has similar rooms for a cheaper rate, but they are not on the beach.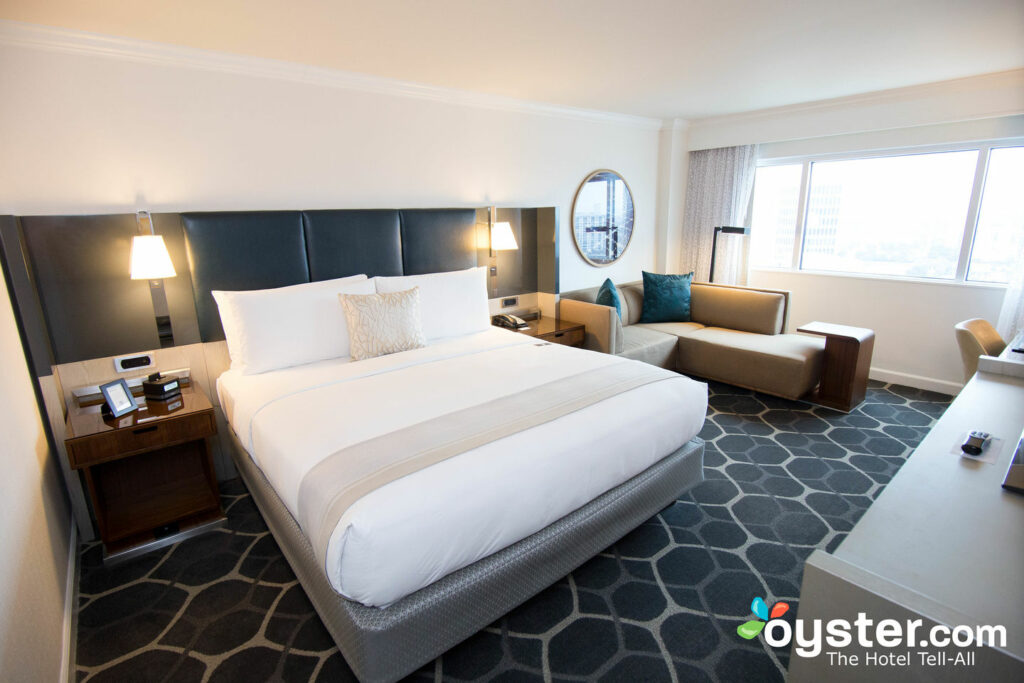 The 485-room Royal Sonesta Hotel Houston is an upscale, chain hotel located near one of Houston's high-end shopping areas. Popular with business travelers, this property has chic rooms with stylish furnishings, geometric carpets, and Bulgari bath products. There are a fitness center with a variety of equipment, a rooftop pool, and a restaurant and lounge on-site. There's also a small coffee shop at the hotel where guests can purchase snacks, but it's not open 24 hours a day. Additional perks like free breakfast and afternoon cocktails come with Concierge Level Rooms. For guests who don't need to stay in the downtown area, Royal Sonesta offers a good value. Wi-Fi is free throughout.
The former residence of Prince Souphanouvong, the 31-room Satri House is an upscale boutique heritage hotel that has been restored and extended into one of the most charming properties in Luang Prabang, about a 10-minutes walk to the night market and start of the historic district. The entire hotel is furnished with fine crafted wood furniture, art pieces, and turn-of-the-century antiques, and the Colonial buildings are surrounded by gardens and swimming pools. All of the spacious rooms contain four-poster beds and rain showers; large separate bathtubs can be found in the higher category suites. Satri House restaurant serves Lao and French cuisine, and there's an elegant spa. Compared to other high end properties in town like Luang Say Residence, the Satri House is priced far more affordably.
Hotel Cantarana is an intimate, five-room budget-oriented boutique hotel with a laid-back surfer vibe, a shaded pool, personal service, and a notable restaurant set among a canopy of trees. The hotel is located within the Las Baulas National Marine Park, home to hundreds of species of birds and a prominent nesting ground for leatherback sea turtles. The hotel's biggest draw, though, might be the uncrowded, surfer-friendly Playa Grande (pictured above), a quick walk away along a dirt road. Those seeking nightlife can drive 30 minutes to reach the bars of Tamarindo, yet most guests here opt to spend their evenings on guided tours observing nesting turtles or holed up in the basic but comfortable rooms outfitted with king-size beds, air-conditioning, and flat-screen TVs.
The 30-room La Maison des Oliviers is an upscale resort hotel set in attractive gardens, about a 20 minutes' drive from Marrakech's medina. While the surrounding area is clearly in a stage of development, once inside the complex it feels totally secluded and particularly peaceful. The resort's exteriors and outdoor pool are particularly impressive, though a little more attention could be paid on in-room decor — the Standard Rooms look especially sparse. Spend a little more on a suite, however, and decor improves significantly. Wi-Fi is not available in the rooms.
The 38-room, lower-middle-range Southernmost Inn was converted from a late-1800s cigar factory and renovated in 2014. The adult-only inn draws many couples, and feels like a classic Key West bed-and-breakfast, with a welcoming porch, plentiful outdoor space for lazy days, antique furniture, and two pretty swimming pools with palm-shaded patios. Free breakfast includes Starbucks coffee, and chocolates are left on pillows. Guest rooms are spotless and minimally decorated, with flat-screen TVs, colonial wooden blinds, and wood floors. Walls are somewhat thin, and Wi-Fi strength varies at this no-frills — but not bare-bones — property that offers a simple and pretty bed-and-breakfast near the best sights in town. Guests traveling with children or wanting a livelier poolside scene could try Southernmost Hotel.
All products are independently selected by our writers and editors. If you buy something through our links, Oyster may earn an affiliate commission.