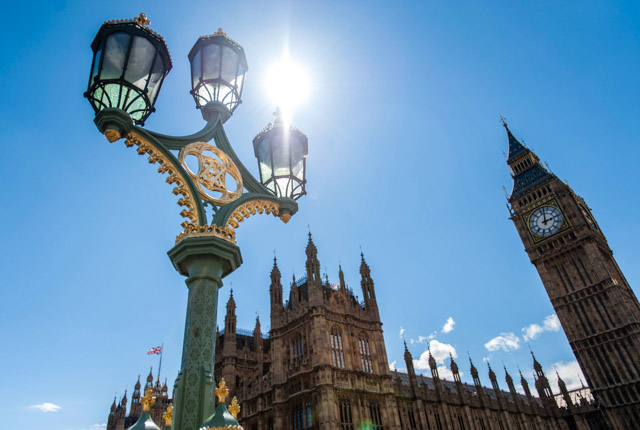 Wanderlust runs rampant in this office. Everyone is always "off to" or "just back from," and there's a steady stream of chatter about trips and destinations. Many of us plan to call New York home for the long haul, but in spending our days consumed with all things travel, thoughts about living in another part of the world often crop up. Here's where we'd choose to hang our hats.
"To say that I think about this question all of the time would be an understatement, but two cities have stolen my heart. And I think that's because both feel like they hold secrets you can only find if you spend a long time there, living a life. Sao Paulo gets a bad rap: It's a seemingly endless sprawl of mid-height skyscrapers, packed with traffic, not on the ocean, and — if you listen to the naysayers — a crime-ridden hell hole. While some of those criticisms are indisputable facts, this massive metropolis strikes me as one of the most eminently livable places in the Western Hemisphere. Central neighborhoods like Vila Madalena and Pinheiros are packed with all sorts of restaurants, shops, cafes, galleries, bars, and low-key nightlife. There are throngs of people drinking and dining along the streets to the north of Paulista, in Consolacao and Bela Vista, and the nighttime party scene is wild (both indoors and outdoors). The city has a thriving art culture, from galleries and museums to street art and public installations, and the metro is efficient, clean, and modern. It's also incredibly diverse." — Kyle Valenta, Senior Editor
"If I could spend some time living somewhere else, I'd probably pick Rome. Its incredible food and amazing history and culture have helped make it one of my favorite cities in the world. Plus, as a New Yorker, I'm used to living in a big city with lots of conveniences, so Rome would feel familiar in that sense. I'd also love the opportunity to be within striking distance of many of Italy's other amazing destinations — the country's great train network would mean it would be easy to explore other cities on weekend jaunts." — Kelsey Blodget, Senior Executive Editor
"My first choice would be Antarctica, but since you technically can't live there permanently, I've gone with my second choice: Wellington. As a disclaimer, I've never actually been to New Zealand, but I've been mildly obsessed with it for years, thanks to my love of 'The Lord of the Rings.' Having lived in New York for my entire adult life, I'd love to try out a smaller city like Wellington — especially one that has relatively easy access to the gorgeous landscapes of the South Island. (Queenstown might be a little too small for me.) Plus, I could work for Victoria University of Wellington's Antarctic Research Centre and travel to Antarctica for work!" — Stefanie Waldek, Editor
"I'm happy to call New York City home, but if I could live anywhere else I'd choose London. I love how the city combines a sort of edgy style with buttoned-up history. The nightlife and shopping scene is incredible, and a solid public transportation system makes it easy to explore the English countryside. For anyone who turns up their nose at British food, I have three words for you: full English breakfast." — Megan Wood, Editor
"I am a city girl (and an East Coaster) through and through, but I will admit harboring fantasies of the laid-back, sun-soaked Southern California life since high school. Now, I like to dust off the old dream whenever I let NYC's grit, cost, and climate get to me — I'll just imagine moving West, restoring a Craftsman bungalow on a quiet street, and lovingly maintaining a vegetable patch." – Anne Olivia Bauso, Associate Editor
"Berlin is a city of contrasts, and for me, it has the perfect blend of edginess and livability. The vibe is laid-back, but the city pulses with an infectious, creative energy. It draws emerging artists and designers, there's a dynamic restaurant scene, and people spend entire Sunday afternoons eating, drinking, and chilling out in community gardens. I love the mix of late-19th-century and Brutalist architecture, and the city has tons of green space and cool neighborhoods to explore. And then there's the nightlife — the most intense I've ever experienced. Staying up till 4 a.m. dancing at clubs on the barges is standard weekend fare." — Rachel Klein, Editor
"If I were to live anywhere else in the world, I'd choose Dunedin, New Zealand, for its jaw-dropping landscape. Though I think I'd be happy living in most major cities of New Zealand, Dunedin has a lovely setting along the South Island's southeast coast, gorgeous Victorian and Edwardian architecture, and a large student population (from the University of Otago) that gives it a vibrant vibe. Most importantly, however, there are ample hiking and wildlife-viewing opportunities within the city, and it's a roughly five-hour drive from the breathtaking Fiordland National Park and 90 minutes from the scenic Nugget Point Lighthouse. Those sights just scratch the surface of the country's picturesque outdoors, though, and I'd be more than content spending my free time exploring New Zealand's scenery." — Lara Grant, Editor
"It's pretty unoriginal to pick Paris — after all, plenty of American writers and artists, from James Baldwin to Gertrude Stein, beat me to the punch by more than 50 years! But there's a reason for its popularity: the City of Lights is just so damn swoon-worthy. And frankly I love this city enough to want to take things to the next level and move in. As is the case with most love stories, looks are a factor. Paris is just too gorgeous to resist. Those Haussmann buildings, the boulevards, and the regal Eiffel Tower all make simple strolls a pleasure. But it's the quotidian charm underneath the surface that give it enduring appeal. The languid cafe culture, the shameless people-watching, the insistence on excellent food — they're all simply a part of the landscape. It's easy to picture a life here where you're satisfied with less, because so many things come with a touch of decadence, from the tiny historic apartments to the petite ornamental pastries." — Maria Teresa Hart, Senior Editor
"I understand buying a one-way ticket to a place solely for its selection of cheese is a little absurd (okay, a lot absurd), but anyone who has met me knows my love affair with Camembert, Crottin de Chavignol, Tomme, and Roquefort runs deep. While I can certainly find these dairy products in my home of NYC, there's something about being able to taste it straight from the source whenever I want that gets me ready to pack my suitcases and sell my furniture. But truthfully, it's not all about the cheese. I'm attracted to the relaxed pace of life — a certain joie de vivre that really allows you to stop and savor the good life (and of course, more cheese)." — Alisha Prakash, Editor
"Mexico City is one of the most dynamic places I've seen in the course of my travels. From its perpetually available street food, low cost of living, booming art scene, and dizzying street culture, it's hard not to be charmed by it. And that's even with the traffic, pollution, and a metro system that doesn't always go where you want. When you add the city's intimate neighborhood vibe to the mix, it's only made more appealing. And despite the tragedies that have struck the region, Mexico City has a long history of coming back stronger than ever." — Kyle Valenta, Senior Editor
You'll Also Like:
All products are independently selected by our writers and editors. If you buy something through our links, Oyster may earn an affiliate commission.