The entire country of Costa Rica might be the size of West Virginia, but that doesn't mean it's not overwhelming to plan the perfect trip. That's why we're here to lend a helping hand. More than 25 percent of the Central American destination is dedicated to national parks and reserves, which means plenty of outdoor fun is up for grabs. Whether you enjoy touring volcanoes, surfing in the ocean, zip-lining through rainforests, kayaking in bioluminescent rivers, or simply swinging in a hammock while listening to music, we rounded up nine top destinations to help you plan the ultimate itinerary.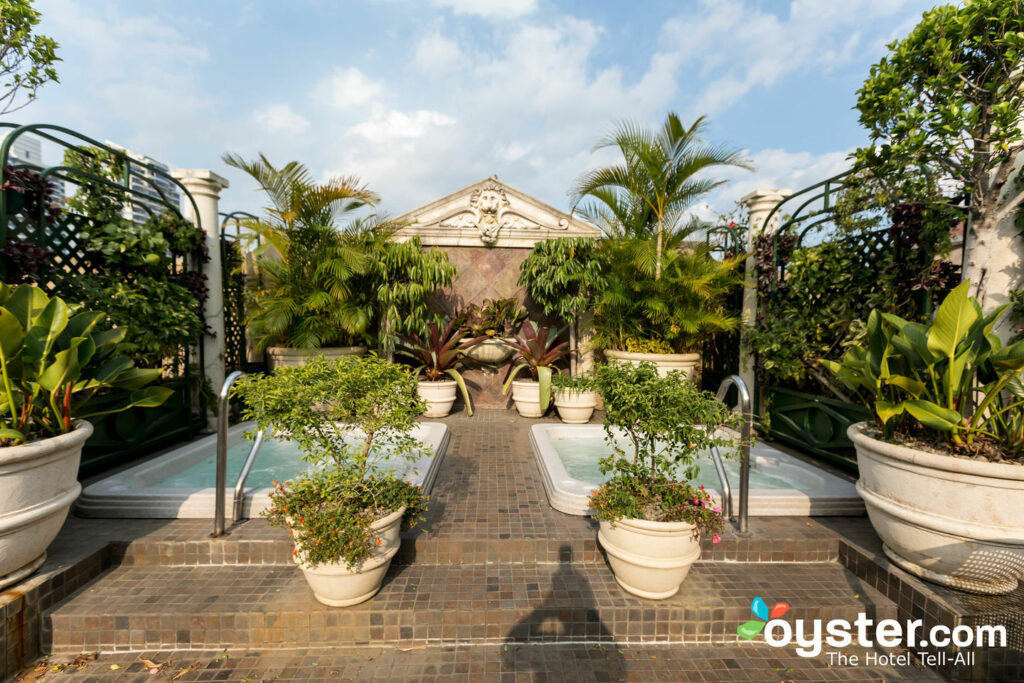 With mountains on one side, volcanoes on the other, and Spanish colonial buildings in between, San Jose, is a must visit. While you're in the country's capital, have a look around at the Museo Nacional de Costa Rica. Here, visitors can walk through a butterfly atrium and read carved notes left by former prisoners in the basement of the building, which was once the old Bellavista Fortress. Don't skip the nearby Pre-Columbian Gold Museum and Jade Museum either. And before you leave, catch a live performance at the Teatro Nacional de Costa Rica, which opened in 1897.
Our Hotel Pick:
After exploring San Jose, follow the winding road that cuts through the often foggy valleys and verdant farmlands for about 55 miles until you reach La Fortuna. The small town, which is overshadowed by the Arenal Volcano, offer plenty of opportunities to rappel down a waterfall or zip-line through forests that are teeming with monkeys and sloths. Those who aren't into adventurous activities can plan a boating trip on Lake Arenal or soak in the many natural hot springs, including the free El Chollin.
Our Hotel Pick:
3. Tenorio Volcano National Park
https://www.instagram.com/p/BDwN1BeJpDM
Drive an hour-and-a-half from La Fortuna to Tenorio Volcano National Park and you'll find the spectacular Rio Celeste. The river's turquoise hue is an optical illusion — a result of the whitish mineral coating that covers the bottom of the river bed and the sunlight. Hot springs can also be enjoyed along the trails. Just remember that they can get muddy during the rainy season, so pack appropriate attire. Visitors can also hike to the magical Rio Celeste Waterfall from the entrance of the park.
Our Hotel Pick:
For years, local surfers have lugged their boards to Salsa Brava beach in Puerto Viejo de Talamanca. But now, tourists are also falling in love with the bohemian, laid-back attitude of the area. Many visitors pass through this small and colorful town, which is situated on the southern tip of Costa Rica, while en route to Panama. Those staying in town should check out the sweet chocolate tours offered by Caribeans Coffee & Chocolate or opt for a jungle tour led by the Bribri people, who call this place home.
Our Hotel Pick: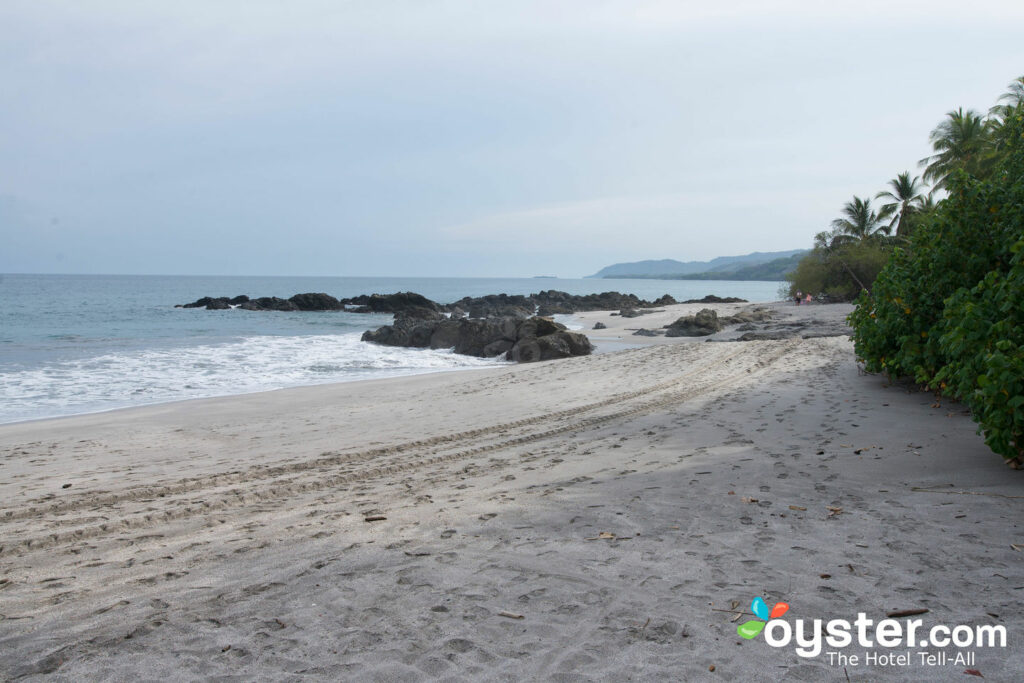 Follow the backpackers, yogis, and beach bums who board the ferry from Puntarenas and the shores of Paquera to Montezuma, a town on the southernmost point of the Nicoya Peninsula. Hostels and budget hotels attract those traveling on a shoestring budget as well as artsy types who dig the organic fare and crafts at the farmer's market on Saturdays. The numerous yoga retreats in the area naturally lure in those looking to find their inner peace. But at the end of the night, almost everyone ends up dancing and sipping on cheap beers at Chico's Bar. If that's not your scene, take a boat trip to Tortuga Island or kayak through bioluminescent waters at the nearby Curu Wildlife Refuge.
Our Hotel Pick:
6. Poas Volcano National Park
https://www.instagram.com/p/BB3FCQGmVkY/
An estimated 175,000 visitors trek to the Poas Volcano every year. While there's no guarantee you'll see the often cloudy volcano, we recommend giving it a few minutes (or 20) because once the fog clears, you'll have the chance to witness a nearly one-mile-long crater and lake. It's an easy hike through the cloud forests (most paths are paved and wheelchair-friendly), but the crater can also be seen from the visitor center, where there's a gift shop and cafe. Visitors can also hike to Lake Botos or check out the nearby La Paz waterfall. Just remember the high altitude means temperatures are much cooler than in the city.
Our Hotel Pick: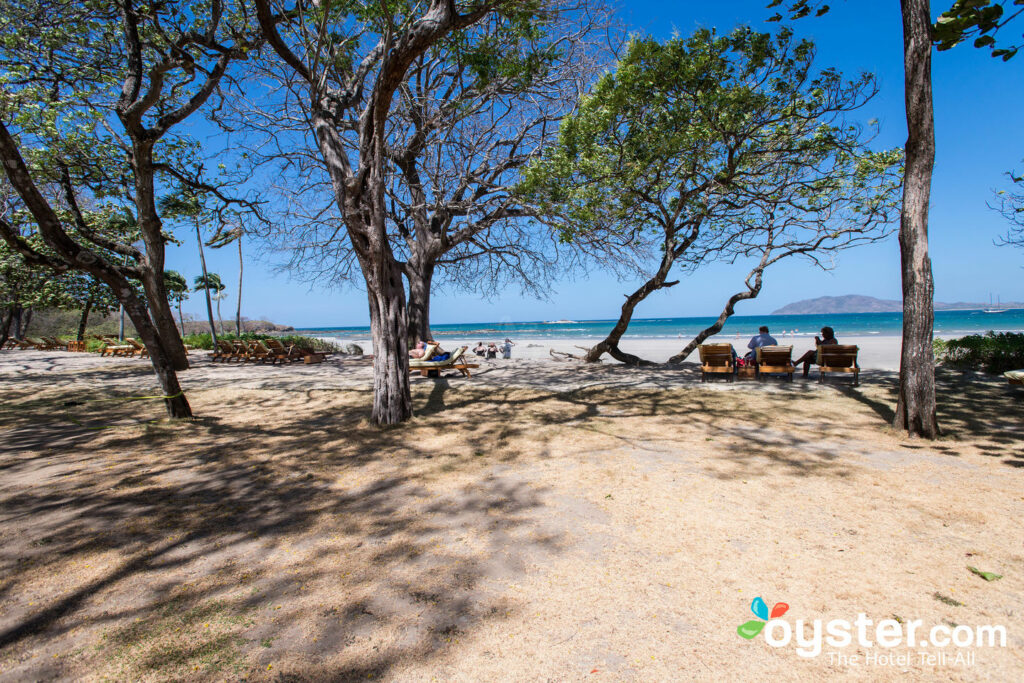 Tamarindo is the type of Costa Rican setting that inspires postcards and lures travelers back time and time again. With top-notch scuba diving plus waves that are perfect for beginners and seasoned surfers, this destination has become a paradise for many. Fly into the Tamarindo Airport or drive from San Jose on the paved roads. Located on the northern Pacific coast, the town has also become a frequent stop for people who want to see leatherback sea turtles at the Las Baulas National Marine Park.
Our Hotel Pick:
8. Monteverde
https://www.instagram.com/p/BGw18Dos93c/
The Monteverde Cloud Forest Reserve, which covers 35,089 acres, sits on the Continental Divide, where the Pacific and Caribbean sides of the country meet. But that's not all. It's also home to about 100 species of mammals plus amphibians, jaguars, ocelots, pumas, and birds. Many of these animals are reclusive, so take a guided tour to up your chances of spotting the creatures. Then, conquer your fear of heights and walk through the low-hanging clouds that hover around the hanging bridges.
Our Hotel Pick: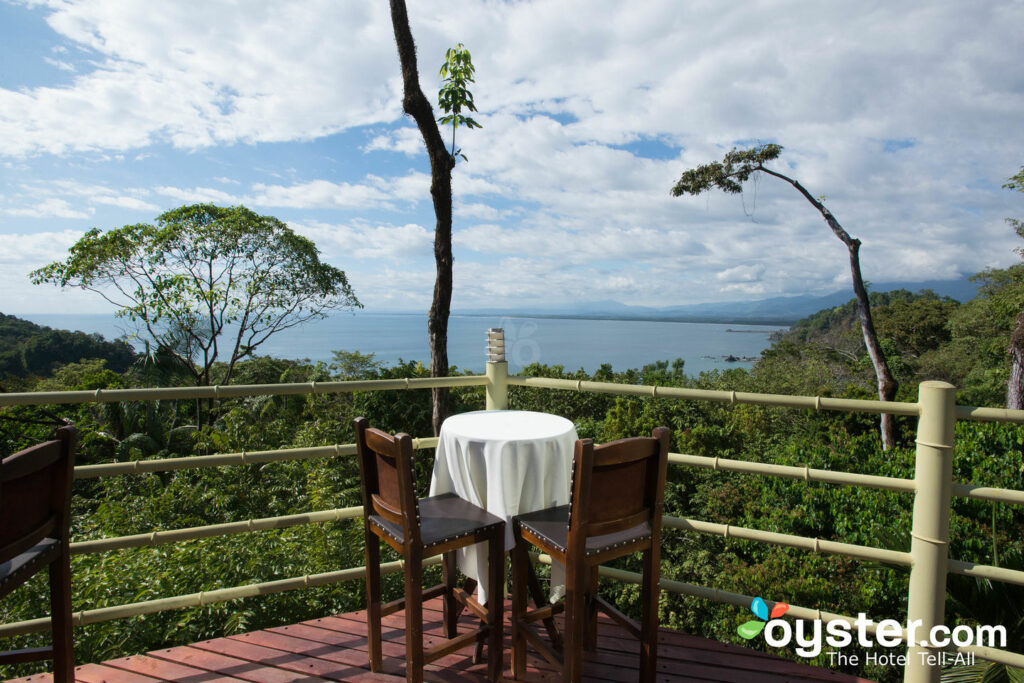 Manuel Antonio's beauty is no secret. The touristy oceanside village is packed with luxury and upscale hotels for well-heeled travelers who prefer to sunbathe at Playa Espadilla or snap selfies while hanging out of the C-123 Fairchild cargo plane in the El Avion restaurant and bar. There's also great sport fishing in the neighboring town of Quepos. Before you leave, be sure to greet the monkeys and sloths in the Manuel Antonio National Park.
Our Hotel Pick:
Related Stories:
All products are independently selected by our writers and editors. If you buy something through our links, Oyster may earn an affiliate commission.