The number of tourists that flock to Croatia is steadily on the rise. From January to September of this year, the Mediterranean favorite recorded 13.63 million tourist arrivals and 80.24 overnight stays. And it's not difficult to see why. After all, the country features a stunning coastline alongside the Adriatic Sea and packs in plenty of history, medieval towns, and enchanting cities that are begging to be explored.
"In 2013, Croatia joined the European Union, making travel between neighboring countries much easier," says local travel agent Katja Llic. "But we also kept our own currency, which makes it an ideal choice for visitors from the EU and abroad whose wallets want to take a break from spending euros. Another factor is that while Croatia may now be apart of the EU, we still aren't apart of the Schengen Area, which puts constraints on the amount of time you can spend in the area without a visa." (For those who don't know, the Schengen Area is a collection of 26 European nations that have collectively abolished border controls. This means that travel visas aren't required for most travelers). So where should you go when visiting Croatia? Below, we rounded up six places to check out.
Located on the Dalmatian Coast and famous for its history-packed Old Town, Split is a can't-miss when traveling to Croatia. The city's tourism has taken off over the last five years and local kayaking guide, Bernand Andrjasevic, has one idea why. "Split may be the second-largest city in Croatia, but it was mostly known as a transit city, thanks to our international airport and popular marina. Particularly in the summer, the city was a major hub where visitors could travel to the islands. As a result, few travelers used to stay more than one night here. But in 2013, Ultra Europe decided to host one of their biggest electronic music festivals in Split and put us on the map as a favorite destination."
But there's more than unforgettable parties and epic festivals to enjoy in Split. The city, which boasts a population of about 178,000, is home to a large urban park, Šuma Marjan. Located on the edge of Old Town, it's the perfect place to hike, bike, or go for a run. Locals and visitors also enjoy posting up on the Riva, a seafront promenade, and learning about Croatia's history at Diocletian's Palace. For "Game of Thrones" fanatics, Klis Fortress is also located just a 25-minute drive from downtown Split.
Hotel Pick:
The largest city and the capital of Croatia, Zagreb is filled with museums, galleries, parks, concert venues, and more. The city's Upper Town is recognizable by its cobblestone streets, red-tiled roofs, and popular squares that are great for people-watching. Lower Town, on the other hand, is better known for wide, airy streets and spacious urban parks. Visit Zagreb Cathedral, the tallest building in Croatia, or row, surf, swim, paddle, or sail across Jarun Lake. During the holiday season, Zagreb hosts one of the best Christmas markets in Europe. And during the summer, Tkalčićeva Street offers great shopping, popular restaurants, and cozy cafes.
Hotel Pick: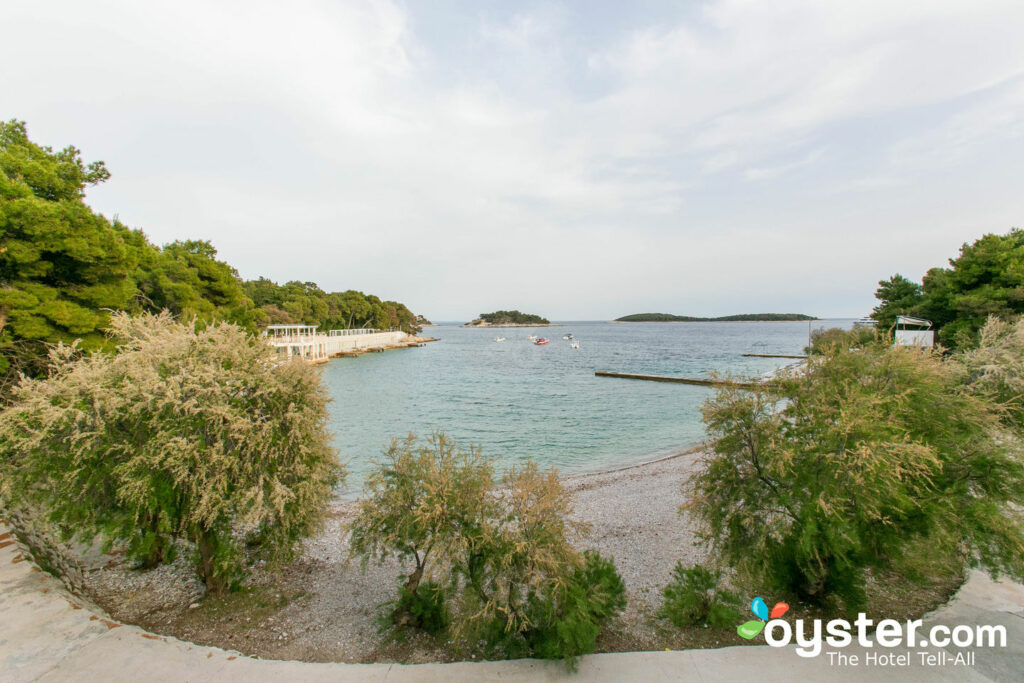 The island of Hvar is known as the perfect backdrop for young partygoers in the summer and as a relaxing getaway for more mature travelers come fall. Claiming to be the "sunniest spot in Europe," the approximately 43-mile-long island offers plenty to do. Witness a spectacular sunset from the seaside bar, Hula Hula, before taking a short boat ride to Carpe Diem Beach Bar to dance until the sun comes up. Those who prefer a more action-packed adventure can spend the day exploring the nearby islands on a catamaran, getting a whiff of the lavender fields, or hiking to the top of Hvar fortress.
Hotel Pick: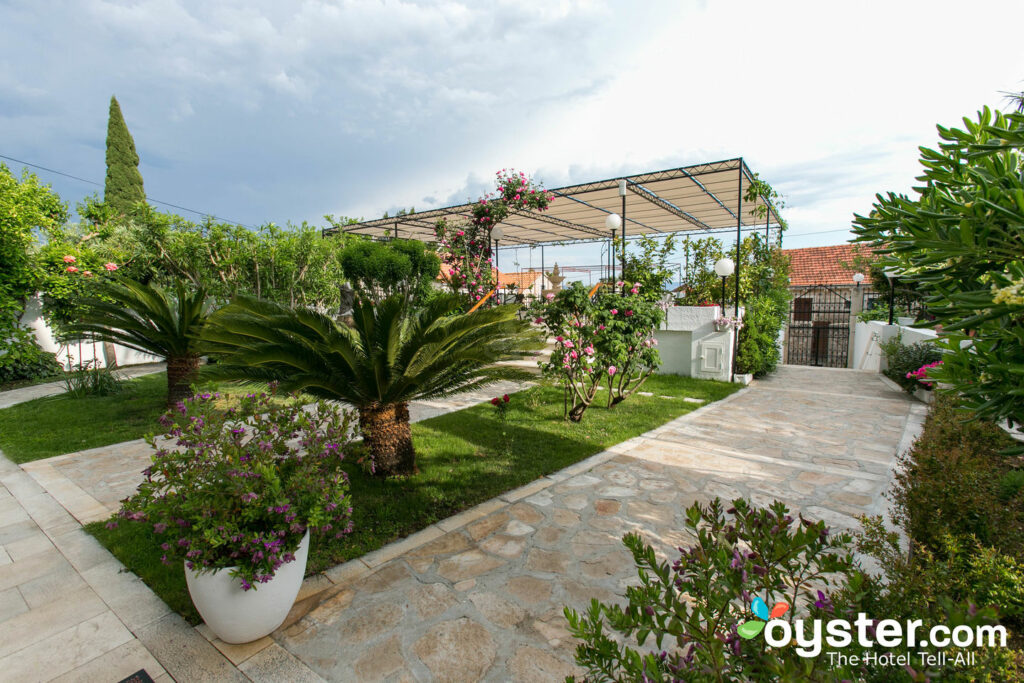 Located on Brač, a popular and easily accessible island, the small town of Bol is best known for its most popular beach, Zlatni Rat (sometimes referred to as Golden Cape). The horn-shaped beach features crystal-clear waters, awesome windsurfing, and plenty of places to dine seaside.
Hotel Pick: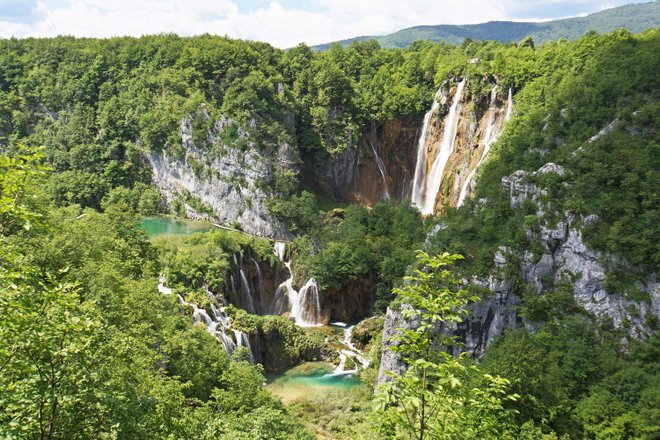 Located closer to Zagreb than to Split, Plitvice Lakes National Park is best known for its chain of 16 terraced lakes that are connected by rushing waterfalls, winding walkways, and memorable hikes. The 114-mile oasis is also one of the oldest national parks in Croatia. In 1979, it was named a UNESCO World Heritage site. The cost of entry varies depending on the season and visitors can easily spend the full day exploring its breathtaking scenery.
Krka National Park is another national park worth checking out. The soothing sounds of rushing water, crystal-clear waters, and seven striking waterfalls are well worth the hour-and-a-half drive from Split.
Hotel Pick: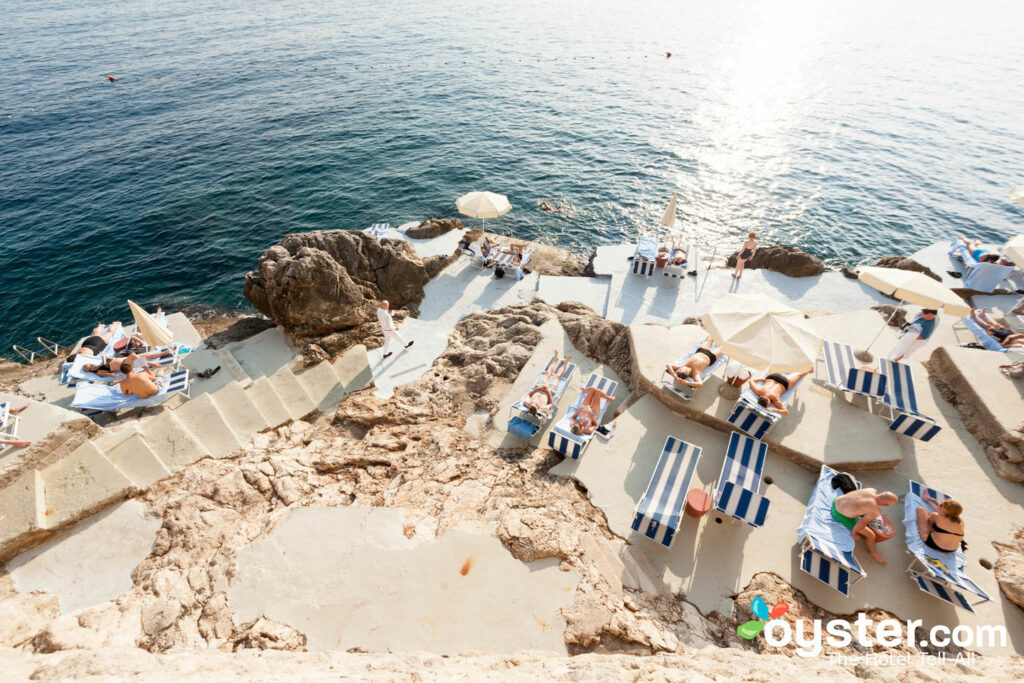 Home to many memorable scenes from the hit TV show "Game of Thrones," Dubrovnik was well-known before the beloved show made it even more popular. The beautifully preserved city has survived both earthquakes and armed conflicts, and has played an important role in the history of Croatia's wars. These days, visitors will enjoy dancing in clubs that are located in old castles, taking the scenic cable car to the top of Srđ mountain for sweeping views of the city, and getting lost in the narrow limestone alleys that make up much of Old Town.
Hotel Pick:
Related Stories:
All products are independently selected by our writers and editors. If you buy something through our links, Oyster may earn an affiliate commission.