Spain has been seducing the world's creative types since long before we called them creative types, and has given the world everything from flamenco and tapas to "Don Quixote" and Pedro Almodovar. It's a hub for all things traditional and bohemian, elegant and scruffy -- and that mild Mediterranean climate means that almost any time of year is ideal to touch down somewhere in the country. And while it's certainly not the largest country in the world, there's almost too much to consider when you're planning an itinerary here. With that in mind, we've broken down the nation's most popular destinations to help you plot and plan. But be warned: You're going to need much more than one adventure to get your fill of this enchanting place.
The world is of two minds when it comes to which Spanish metropolis is the most majestic, but there's no denying the mythic reputation and magical allure of Barcelona. The capital of Catalonia is Spain's second-largest city and is packed with ancient and modern delights. It might be most famous for its beach, which is a stunning ribbon of golden sand that lines the length of the city and is filled with locals and tourists all summer long. But there's more to Barcelona than fun in the sun (though of course, fun is big business here, and doesn't get started until well after midnight).
The city's historic district — including diverse neighborhoods like touristy Barri Gotic, posh El Born, and raffish El Raval — is the perfect place to get lost for a few days. Further inland, the upmarket Eixample is home to some of the world's most iconic works, most of which are the creations of Antoni Gaudi. The Catalan modernist is responsible for buildings like La Pedrera and Casa Batllo, but is most famous for La Sagrada Familia, his stunning cathedral that has been under construction for more than 100 years.
Culture runs deep here — it's worth making stops at MACBA (the city's contemporary art museum), Museu Picasso, Fundacio Joan Miro, CaixaForum, the Museu Nacional d'Art de Catalunya, and performance spaces like the Palau de la Musica Catalana. Up-and-coming neighborhoods like Poble Sec and Poblenou beg to be explored, with their foodie destinations and low-key bar scene. And don't underestimate the charms of a sunset walk along the city's maritime promenade and an outdoor meal at bustling La Boqueria market. You'll be most central by staying along Las Ramblas or in the historic center of the city, though rates are higher in those neighborhoods and you're likely to hear some noise from rowdy nightlife. Head north into the Eixample and you'll score more space and a bit more peace.
Where to Stay: If chic and central is your travel style, it's hard to argue with the luxurious Hotel DO Placa Reial, which has three excellent restaurants, a spa, and a rooftop pool. It's also right near the nightlife of Placa Reial (plan on staying up late, though, as noise can be an issue).
Hotel Pick: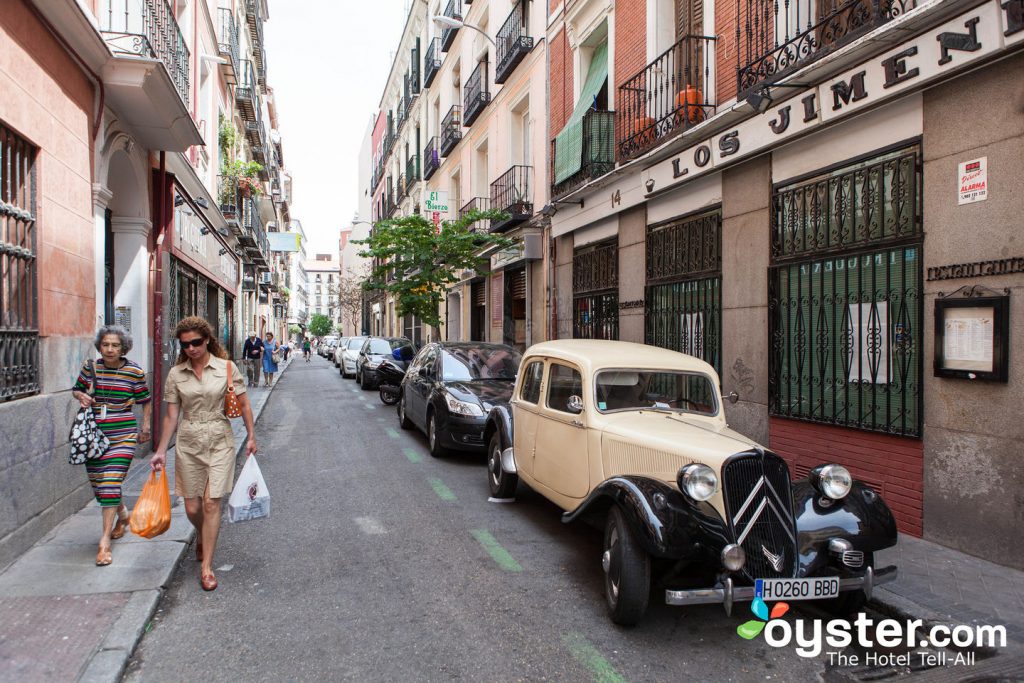 Madrid, home to the official residence of the Spanish royal family, is a real stunner. There are mind-blowing historic vistas around nearly every corner, quaint cobblestone streets zig-zagging in every direction, and atmospheric bars and cafes on every block. And that's to say nothing of gems like the gorgeous Parque del Buen Retiro (the city's equivalent of Central Park in NYC) and the Palacio Real (Royal Palace). While big-ticket sights are Madrid's claim to fame, the city has a surprisingly intimate vibe. Barrios like Malasaña, Chueca, Lavapies, and Huertas all feel entirely local and buzz with energy.
The dining scene in Madrid is also legendary. You'll see packs of friends making their way from one tapas bar to the next along the narrow lanes of Malasaña, or taking up prime patio cafe space around Plaza de Santa Ana. For an even more casual dining experience, head to Mercado de San Anton, in Chueca, or Mercado de San Miguel, near Plaza Mayor. (The former is more locals-only, while the latter is a tourist-heavy zone.) For a sweet treat, stop at Chocolateria San Gines, which has been cranking out legendary churros and chocolate 24 hours a day for decades. With all of that fuel, you'll have plenty of energy to explore the city's many museums, which include Museo Nacional del Prado (home to Picasso's "Guernica") and the Museo Nacional Centro de Arte Reina Sofia. But don't neglect Madrid's more underground art scene, found at venues like La Casa Encendida and La Tabacalera.
And while the siesta can be a frustrating glitch in the day for North Americans used to all-day opening hours, there's something about the laid-back pace of life here that's infectious. For proof, head to El Rastro on a Sunday, enjoy a bocadillo and Mahou at one of the streetside stalls, and pop into an impromptu performance at Plaza de la Cebada.
Where to Stay: The Principal Madrid is one of the city's most stylish properties, where sober decor meets artsy flourishes. Plus, it's within an easy walk of gay-friendly Chueca, Plaza de Cibeles, the Prado, Gran Via, and Puerta del Sol.
Hotel Pick: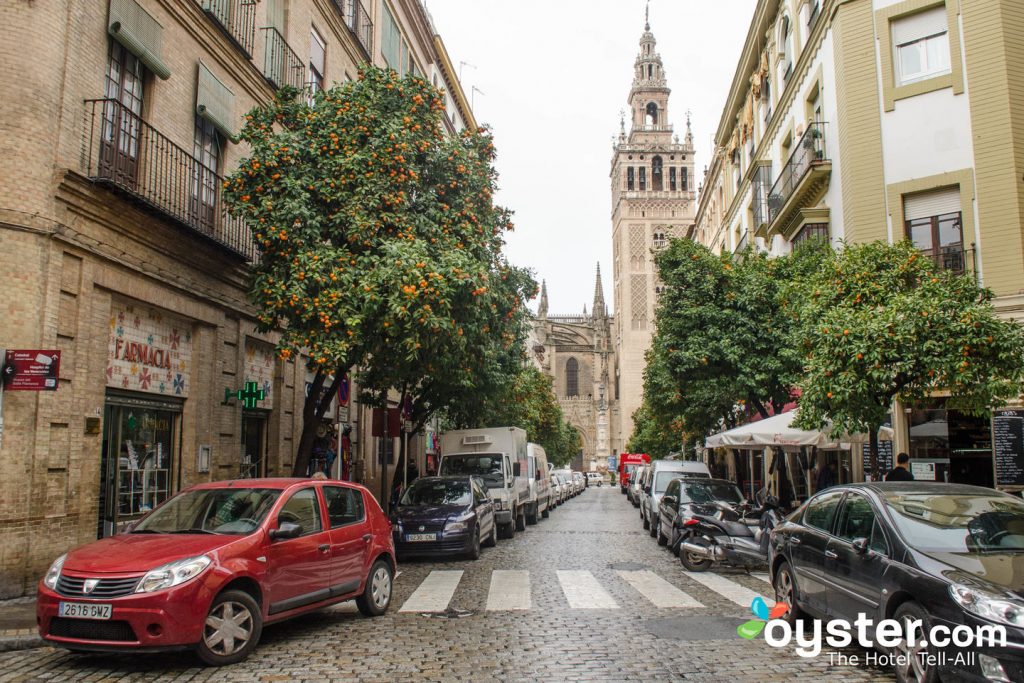 While Spain's two largest cities fight for the hearts of many travelers, Seville has an equally seductive vibe that makes it pass almost like a whisper from the mouths of its adherents. But take note: Seville is no secret. In fact, it's the living, breathing, and furiously beating heart of Andalucia — and it doesn't take its history lightly. Seville's old town is one of the most finely preserved historic quarters in all of Europe, though it lacks the same emptied-out museum quality of other classic beauties found elsewhere on the Iberian Peninsula (we're looking at you, Lisbon). In the evenings, locals and tourists pack the bars, nightclubs, restaurants, and cafes along La Alameda, right in the heart of town. Tapas are a big deal here, though you're unlikely to score any free small plates with your drinks, as you might in Madrid.
The city is packed with historic churches and palaces, including its famous Alcazar, Seville Cathedral, and Plaza de España. It also embraces a contemporary side, with major public works like the Metropol Parasol, a striking wave-like sculpture that sits alongside amazing views of the city. Still, Seville is perhaps most famous as the home of flamenco. The syncopated rhythms and distinctive combination of mournful yelps and hand-claps can be found throughout the city, accompanied by the breathless pace of its traditionally decked dancers. The humble Triana neighborhood is ground zero for this art form, though it's performed around the city, and there are even museums and cultural centers dedicated to its preservation.
Be warned that Holy Week is big business in Seville. That's in part because of its striking processions, in which locals make their way silently and solemnly to the city's cathedral. It's a tradition that dates back at least 400 years, and hotels fill up well in advance of this unforgettable week.
Where to Stay: For an option amid Triana's flamenco roots (and away from the noisy crowds near the Alameda), try the simple Hotel Monte Triana. If something more trend-conscious and sexy is your travel ambition, opt for the luxurious Hotel Palacio de Villapanes, on the east side of the historic district.
Hotel Pick: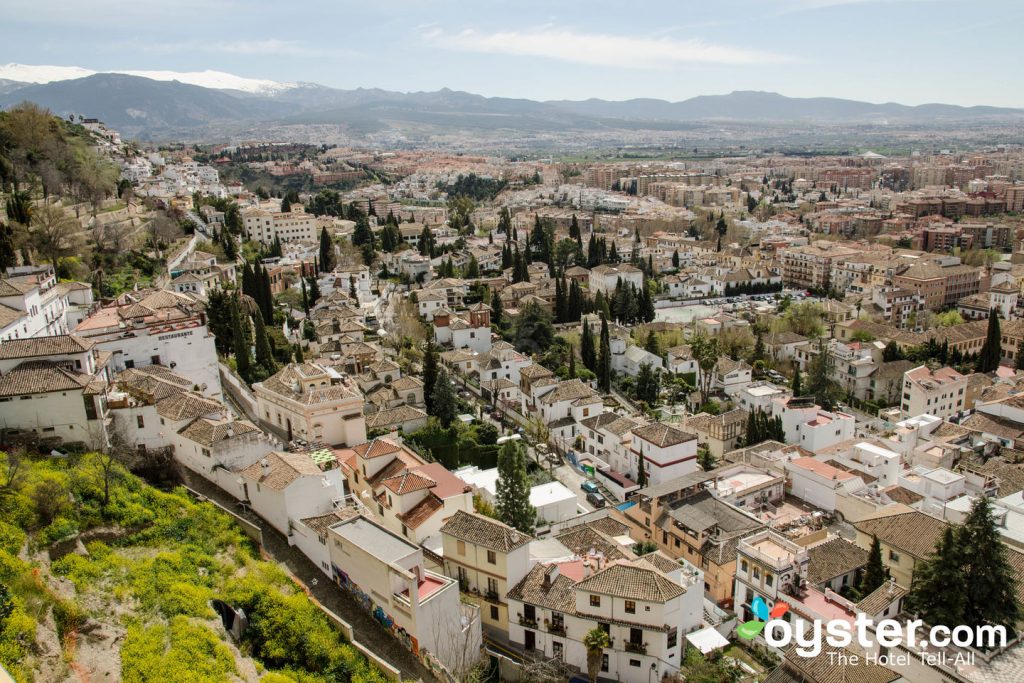 It's not on any of Spain's high-speed train lines and can be an inconvenient jog on many travelers' Spanish itineraries (there's no nearby airport either), but deceptively small Granada is high on the list of Spanish must-sees. Why, you ask? The Alhambra, for starters. This former palace and fortress was erected by Spain's Moorish rulers in the 13th century, and is a great example of the fusion of cultures that has made Spain what it is today. Perched on a hill high above Granada, the complex is visible from across the city. Tickets need to be booked in advance (particularly if you're trying to be there at sunset).
But there's a lot more to Granada, which also happens to be one of the country's most easy-on-the-wallet destinations. The city's cathedral is equally mind-blowing, and is tucked away amid its historic center. To the southwest of it are major shopping areas around Plaza de Bib-Rambla, where you'll find plenty of cafes and dining spots as well. Head northeast to wander the pretty alleyways of the Albaicin, which is the oldest part of the city and has structures that are still standing from Granada's time under the Moors. Beyond that, Sacromonte was first established by Romani travelers and is famous for its cave-like mountainside dwellings. It's still inhabited by a sizable Roma community and is the hotbed for Granada's particular style of flamenco.
Where to Stay: While it doesn't have the historic interiors some might want, Room Mate Leo is a great modern option with a central location. The air-conditioned rooms have all the necessary amenities, and the free portable Wi-Fi hotspots are convenient for non-Spaniards who wish to stay connected throughout the city.
Hotel Pick: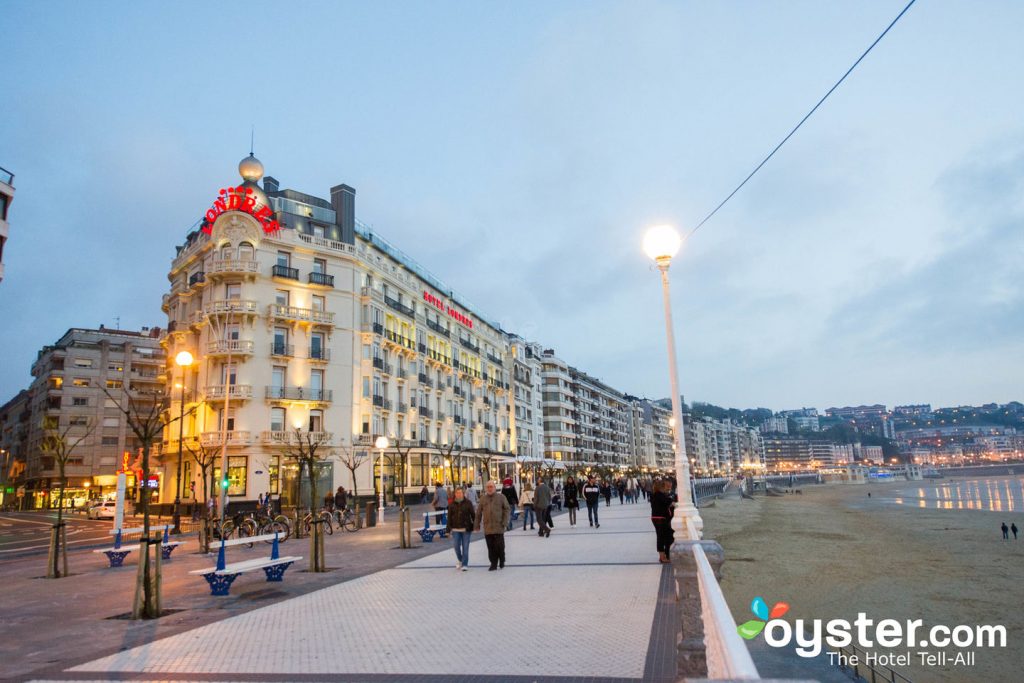 Moody in the winter, glistening in the summer — Spain's Basque Country is a world away from the regions that are just a few hours south. Known as Donostia to the region's Basque citizens, San Sebastian is back in vogue as a go-to destination. That's in large part due to its pair of stunning, promenade-lined beaches that flank the city's mountainside old town. These days, the city is a foodie's dream, and its claim to fame is the fact that it reportedly has the second-highest density of Michelin-starred restaurants in the world. Three of Spain's seven most highly-rated restaurants call this city home as well. A pintxo crawl — the local version of tapas — through San Sebastian's old town is also high on the list of year-round to-dos here.
You'd be wise to rent a car if you plan on exploring this area, though Spain's rail network does a pretty good job of connecting the region (albeit with some inconvenient transfers along the way — there's no direct line from Madrid to San Sebastian). However, getting between Bilbao and San Sebastian isn't possible by train. While Bilbao is famous for its Frank Gehry-designed Guggenheim outpost, it's also packed with a number of cultural institutions that rival Malaga in Spain's sunny south. Pamplona is also technically part of the Basque region, and is famous for its bull run, which takes place during the Fiesta de San Fermin in July. (The ethics of the whole endeavor are certainly worth considering whether or not you'll partake.) Keep in mind that, like Catalonia, much of Basque Country is populated with people speaking Euskara, though Spanish widely co-exists and is understood. You'll be better served with Spanish in the larger cities than the small coastal and countryside towns.
Where to Stay: The Tryp San Sebastian Orly Hotel is just a two-minute walk from La Concha beach and within striking distance of the old town. Plus, all of its contemporary rooms have great views of the old town or — on higher floors — of the sea.
Hotel Pick: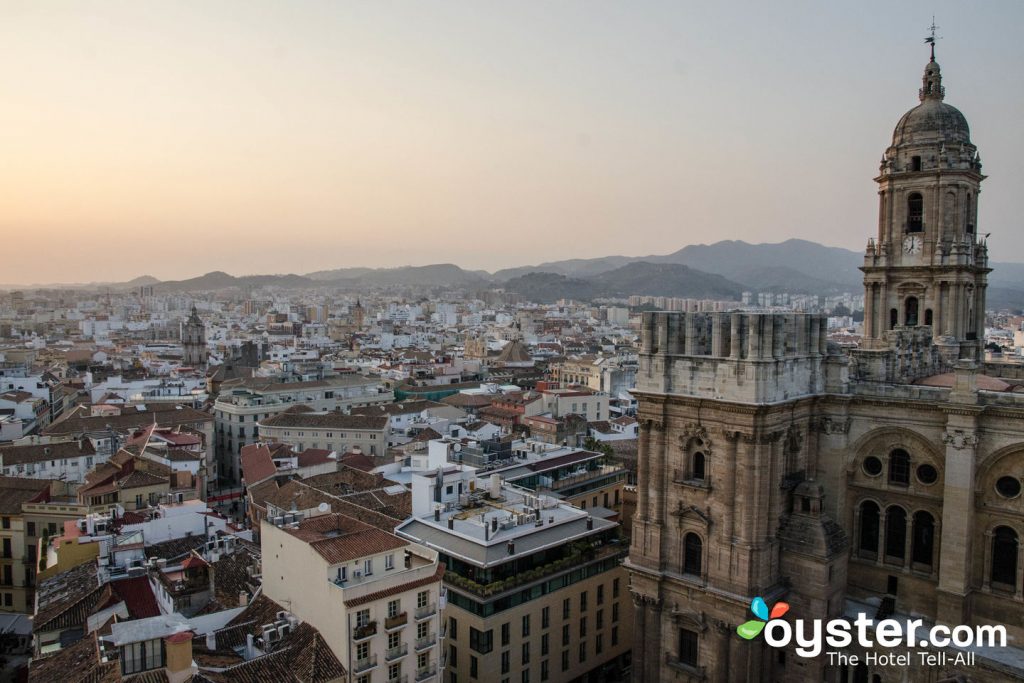 Not everyone wants their sunny beach vacation alongside Old-World delights, amazing cultural offerings, and cutting-edge art. With that in mind, the Costa del Sol might offer the best of both worlds, though travelers are by no means forced to partake in both. The Costa del Sol features towns filled with self-contained all-inclusive resorts, ranging from budget dives to luxe getaways. For those seeking posher digs, opt for the towns around Marbella. Benalmadena, Torremolinos, and Fuengirola are better suited for those with tighter budgets, though there are options for everyone from families to couples to young partiers. Cute towns are tucked along the coast here and there — particularly Marbella and Estepona — but most travelers are content to post up in a sun lounger for days on end in this region.
Malaga is a different story altogether. With one of southern Spain's larger airports, it serves as a hub for getting everywhere from Granada to the Costa del Sol, but the city has a lot to offer. Recent years have seen an explosion of art-fueled ventures, including the Centre Pompidou Malaga and an outpost of the St. Petersburg State Russian Museum. There are actually over 30 museums total in the city, including a Picasso collection. All of this comes wrapped in a pretty seaside package where centuries-old buildings tower over narrow streets lined with excellent boutiques, cafes, and restaurants.
Where to Stay: Room Mate Lola is located smack in the middle of the city's cultural offerings, with bold and bright interiors plus reasonable rates. If you're looking for a beachside escape in the Costa del Sol, opt for the polished rooms at the Puente Romano Beach Resort Marbella, which features a village-like layout and exclusive atmosphere.
Hotel Pick: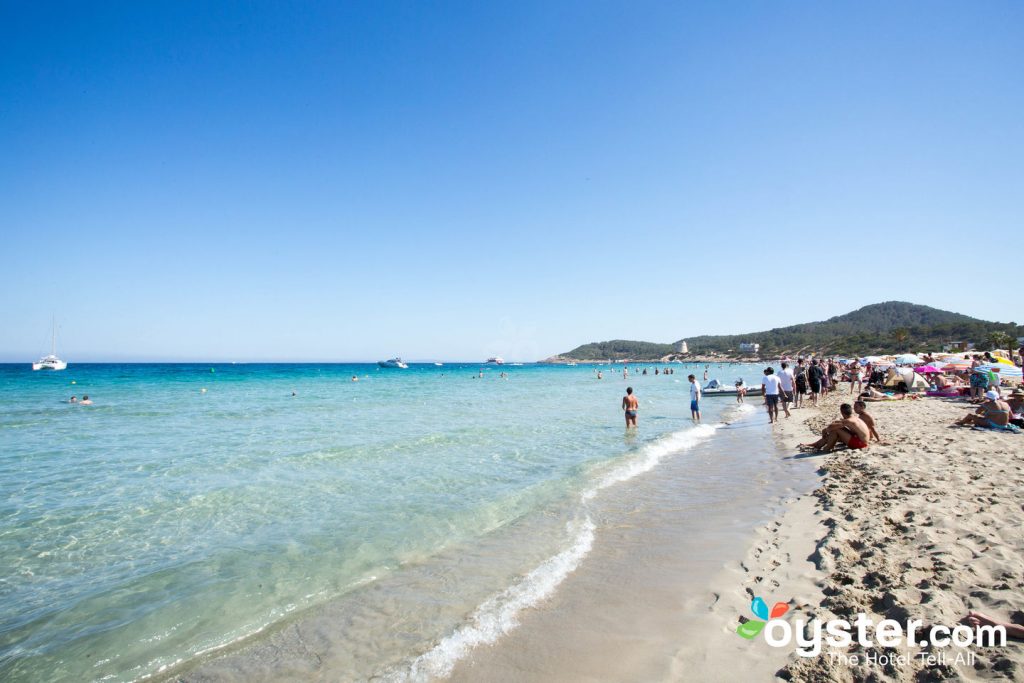 There are some islands around the world that simply can't shake their own reputations: Phuket, Bali, and Koh Tao all come with baggage that ranges from red-light districts to soul-seeking yogis to full-moon parties. Ibiza is Spain's answer to all of that, and its party-hard rep certainly hasn't diminished with time. Most of the party action is clustered in Playa d'en Bossa or Sant Antoni. All of these areas are filled with nightclubs and bars that rave until dawn (or close to dawn). If you're in Sant Antoni, head to the West End, which is densely packed with all things boozy — and otherwise. Sant Antoni, in particular, gets crowded when the sun is setting, and its beachfront bars spill out onto the sand with revelers.
However, the island does have a quieter side, and its irregular coastline, dotted with coves and scenic inlets, holds more than a few secrets. The historic center of Ibiza Town is a UNESCO World Heritage site, while beaches like Cala Tarida or Es Portixol will have you blissed out in no time. There are also quaint, rustic towns to explore, like San Miguel. Otherwise, the island's hippy markets are destinations in their own right, though they are touristy in the extreme. The most famous are the Punta Arabi market in Es Canar and Las Dalias in San Carlos. They're open on Wednesdays and Saturdays, respectively.
Where to Stay: The Ushuaia Ibiza Beach Hotel, on Playa d'en Bossa, has a lot to brag about. It's near the island's famous nightlife, has sharp high-end interiors, and sits right on the beach. Keep in mind that children aren't allowed at this property.
Hotel Pick:
Spain's third-largest city is also one of the country's most user-friendly places. Here, golden beaches crest away from the bustling port. Green spaces are also aplenty, with the Jardin del Turia threading its way through the center of town, essentially dividing new from old. Valencia's Ciutat Vella is just as charming as the one found in Barcelona, and is home to the Cathedral of Valencia. (The cathedral may or may not hold the actual Holy Grail, which was made famous in religious lore as the chalice used in the Last Supper.) The city also boasts countless plazas, and is famous for its paella, which can be found in restaurants ranging from touristy to authentic (or sometimes both, like at La Pepica, where Hemingway once dined).
Modern Valencia is equally fascinating and includes the futuristic-looking Museu de les Ciencies, which is part of the hyper-contemporary Ciutat de les Arts i les Ciencies. This multi-purpose cultural hub hosts everything from music to art to seminars, and serves as a jarring counterpoint to the older style in the city center. Just beyond this are the beautiful beaches of Valencia. Playa de la Malvarrosa is frequented the most by travelers, as it's closest to the city center. However, for something a little more natural, head south to El Saler.
Where to Stay: The Caro Hotel is a sharp, historic property that blends the old and new, much like the city itself. It's located in the Ciutat Vella, putting all of Valencia's Old World charm at the hotel's doorstep.
Hotel Pick: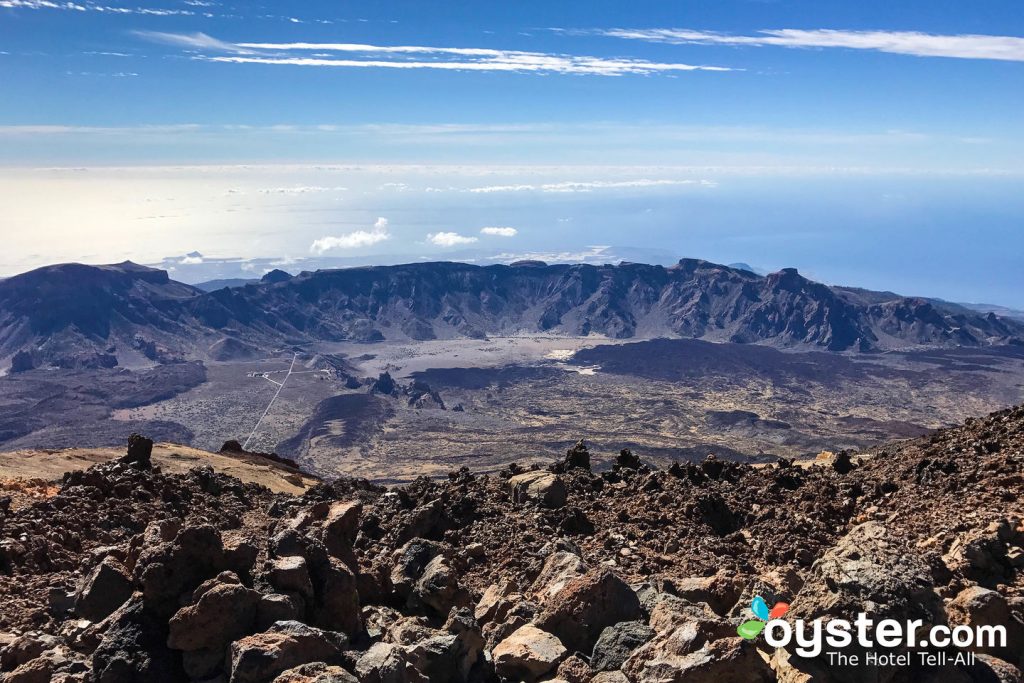 Much like mainland Spain, there's something for everyone in the Canary Islands. The four islands that most tourists visit are Tenerife, Gran Canaria, Lanzarote, and Fuerteventura. On Gran Canaria and parts of Tenerife (like Playa del Ingles on the former and Playa de las Americas on the latter), tourists cluster into towns that replicate all of the trappings of the British Isles. Elsewhere, seemingly abandoned dreamscapes consist of rugged volcanic mountains, lush forests, and quaint historic villages. Tenerife's Teide National Park — centered on a snow-capped volcano — is a must-see for nature and hiking fans. On the other hand, Fuerteventura is a haven for water-sports enthusiasts — wind-surfers, in particular, would do well to head to Corralejo, in the island's north. The island chain is famous for its beaches, some of which come in deep black hues because of the volcanic nature of the region. Hotel rates are often lower than you'll find in the Mediterranean, and food costs are reasonable and on par with what you'll find on the mainland.
Where to Stay: If you have a relatively high budget, opt for the isolated Royal Garden Villas & Spa on Tenerife, where polished rooms have mountain or sea views. For something more budget-friendly that's right on the beach, the upscale H10 Gran Tinerfe is a fine bet.
Hotel Pick:
Like its Basque neighbor to the east, this wilder corner of Spain often gets overlooked on travelers' itineraries — and it's a shame. Even so, there's one well-known draw in Galicia, which is the pilgrimage to Santiago de Compostela (also known as the Camino de Santiago, or the Way of St. James). There are a number of routes starting in Portugal, northern Spain, and southern France, and the trek should be undertaken with significant planning. The most popular route is known as the Camino Frances. It's generally considered the most user-friendly, though at 485 miles, it's certainly not an easy walk. Whichever route you choose, the trails end in Santiago de Compostela — and what a reward it is. This UNESCO-designated town centers on a magnificent cathedral where the remains of St. James are reportedly buried. Plus, its old town dates back to the 11th century.
Outside of Santiago de Compostela, it's all about natural landscapes in Galicia. Its beaches are some of the most photogenic on the Iberian Peninsula. The most famous are in the Rias Altas region, where dramatic rock arches crest over soft white sand next to blue seas. Head to As Catedrais to capture envy-inducing shots of these stunning rock formations. Elsewhere, quiet fishing villages are tucked into the rugged coastline. That said, having a car is essential in this region (train service throughout Galicia isn't extensive). Back on the west coast of Galicia, Playa de Lanzada is packed with sunseekers in high season.
Where to Stay: When in ancient Santiago de Compostela, embrace all things old school. The Parador Hostal Dos Reis Catolicos is housed in a museum-like cloistered building and is just a one-minute walk to the city's cathedral.
Hotel Pick:
In many ways, Majorca is a perfect counterpoint to its wild Balearic cousin, Ibiza. But that doesn't mean it's tame by any stretch of the imagination. Plenty of Europeans flock here to party their cares away by the shimmering sea. Travelers who need no more than sun, sand, and cheap booze should head to the hotels and resorts around Magaluf, a 20-minute drive from the island's capital, Palma. The town is a favorite with those from the British Isles. Palma de Mallorca, though, is a sight unto itself, with a dazzlingly preserved historic center, which includes everything from medieval castles to cobblestone lanes and a jaw-droppingly gorgeous cathedral. Dining includes Michelin-star options, while nightlife is more upscale than that found in Magaluf.
The waters around Majorca are temperate enough for swimming all year round, and many of its beaches are so secluded that private charter boats are necessary to reach them. Still, rampant overdevelopment means that even isolated beaches are sometimes flanked by aging high-rise hotels. For some real natural beauty, though, it's hard to argue with the island's mountainous interior. And that's to say nothing of the almond tree blooms. From late January through early February, the island's approximately four million almond trees explode in a riot of white flowers, drawing travelers in droves. Take note: Majorca is a popular travel destination, so book far ahead to score a reasonably priced room.
Where to Stay: High-end travelers should opt for the Boutique Hotel Calatrava, which is right in Palma's city center, near the stunning cathedral. Rooms are attractive and understated, with nods to the city's modernist artistic history. If your budget is a little smaller, check out the edgier (but utterly refined) HM Balanguera, which is only a 10-minute walk from Palma's charming historic town center.
Hotel Pick: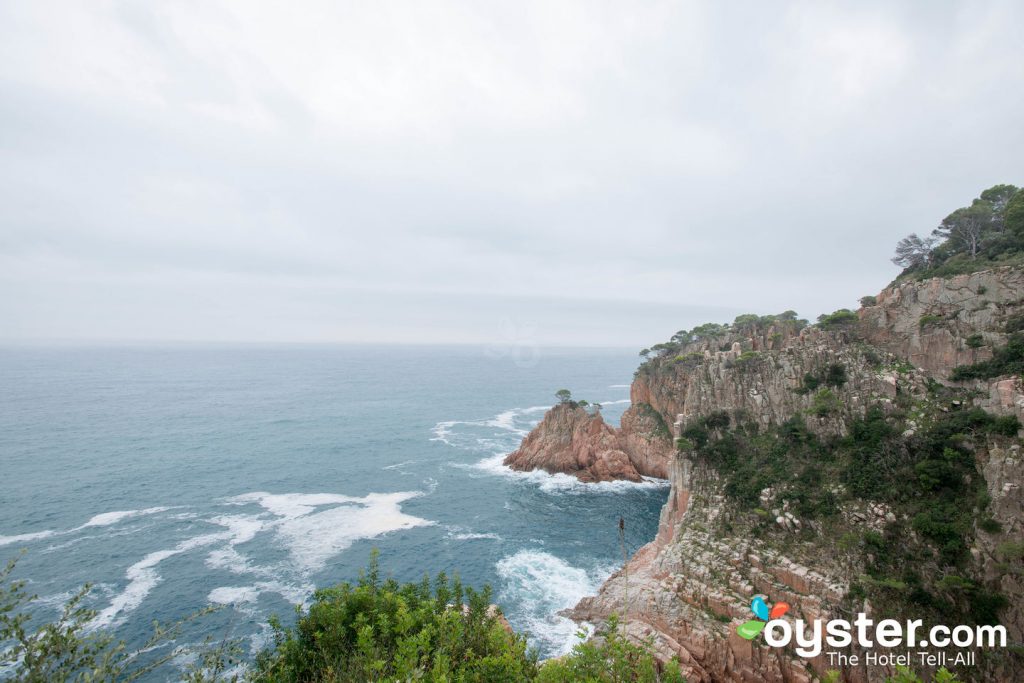 Spain's coastal regions can be a bit of a mixed bag when it comes to quality, and many can feel like abandoned ghost towns in the off season. The Costa Brava is the northernmost of Spain's three famous coasts, and in many travelers' eyes, it might be the prettiest. To be clear, resort development is a big deal in the Costa Brava, but it has occurred on a far smaller scale when compared to the Costa del Sol along Spain's southern shores. In fact, you're likely to find a strip of sand here that feels like your very own — that is, if you have your own wheels and a sense of adventure. It's also worth noting that the water here is generally a bit warmer than in the Costa del Sol, as the shores aren't as exposed to cold Atlantic currents. Situated to the north of Barcelona, the region boasts stunning beaches (which empty out during the winter). We like the town of Begur, in the southern stretch of the Costa Brava. It's just inland from the sea and has a charming historic core that's a pleasure to explore — plus, the beaches are within a five- to 10-minute drive of the town. Other scenic costal towns include Tamariu, Calella, and Llafranc. Inland, Girona has its own dazzling walled old quarter (Barri Vell) and a wealth of medieval monuments to explore.
Where to Stay: For something truly intimate, check out the Aiguaclara Hotel in Begur. It's a quick drive from the coast and has plenty of funky, bohemian charm. Prefer an option within walking distance of the beach? The Silken Park Hotel San Jorge is a pleasant option with clifftop views of the sea.
Hotel Pick:
You'll Also Like:
All products are independently selected by our writers and editors. If you buy something through our links, Oyster may earn an affiliate commission.