Renowned for its sapphire waters, rugged coastline, historical attractions and awesome surf, it's easy to see why the Hawaiian islands top many a must-travel list. But if you're looking for something a little different -- something that's still Pacific, still home to unique island culture, still spectacular, but not actually in Hawaii -- you'll want to look further west. Or east, as the case may be. Specifically, to the South Pacific and the island jewels it offers.
Here are six of our favorite similar-to-Hawaii-yet-completely-their-own Pacific islands that top our own must-travel list.
There are few places in the world more sensual than French Polynesia, with its intensely aquamarine seas and green coastline that strikes a verdant contrast to the endless blue sky. The exotic archipelago is home to dozens of islands, among them Tahiti and Bora Bora, and a bevy of beautiful sights: pink-, white- and black-sand beaches, tropical botanicals, coral reefs, and spectacular lagoons, not to mention the ubiquitous (and dreamy) overwater island bungalows.
Hotel Pick:
2. Cook Islands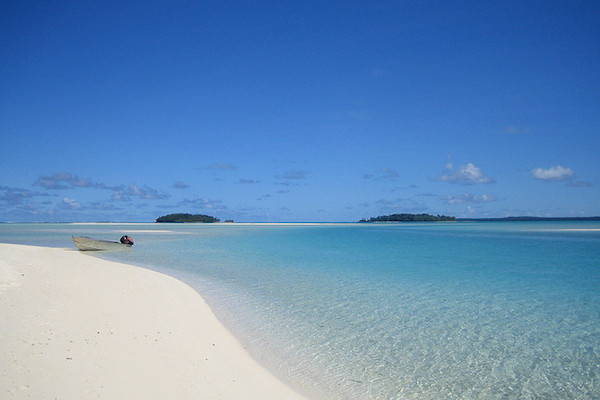 If you're thinking deserted islands, blue lagoons, sandbars, and grass skirts sound like the recipe to a perfect next vacation, then consider the 15-island archipelago of the Cook Islands. This South Pacific paradise, located just southwest of Tahiti, is touristed yet remote, developed yet traditional — and wholeheartedly Polynesian. The islands sweeten their tourism pot with scenic cliffs, underground cave pools, coral atolls, and turquoise waters. We dare you not to fall in love with this place.
There are few places that conjure a more idyllic image of paradise than Bali. Its intricate temples and powder-soft sands; its traditional music and colorful blooms; its underwater treasures and religious sites; its rice paddies and lavish resorts. Because Bali, an island in Indonesia, is a place where contrasts happily coexist. And it's beautiful. Spectacular. Idyllic. Whatever superlative adjective you choose, Bali lives up to the hype.
Hotel Pick:
4. Guam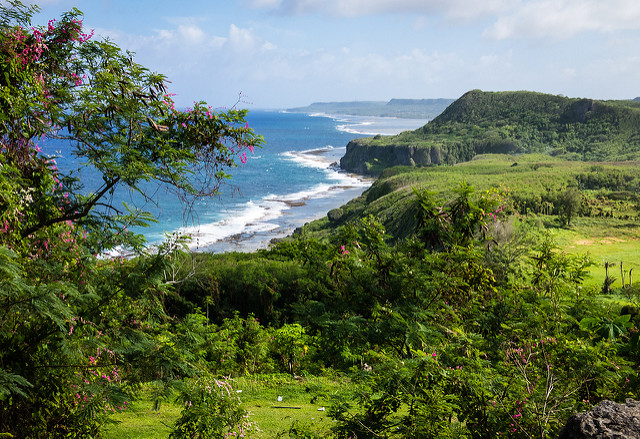 While we're drawing comparisons to Hawaii, few places offer more similarities than Guam. Incredible beaches and glitzy cities, check. Azure waters, grass skirts, and wild coastline, got 'em! WWII historical sights, surfing and sport fishing, and oceanfront golf courses? Guam has those, too. But unlike Hawaii, Guam is a small island in Micronesia, the cradle of Chamorro culture and home to sleepy villages filled with fascinating stories of the South Pacific. One other just-like-Hawaii bonus? U.S. citizens don't need a passport to visit Guam.
Fiji has long topped travelers' bucket lists as one of the world's most beautiful beach destinations — for very, very good reason. Home to 333 islands, including its largest island, Viti Levu, the Republic of Fiji is a remarkable testament to the offerings of the South Pacific. Criss-cross the archipelago to find your perfect fit, from lush forests to beachy oases. Underwater, intense reefs teem with 1,500 fish species, from waving corals to graceful mantas.
Hotel Pick:
If you're seeking sheer variety and ludicrous beauty, look no further than the Maldives, home to 1,200 islands and an embarrassment of take-your-breath-away, so-white-they-almost-glow sands. (Many consider the Maldives to have the world's best beaches.) Of course, there's also the aqua-colored water, super luxe overwater bungalows, and dazzling underwater worlds, and oh, did we mention? Most Maldives resorts sit on their very own private islands, making this place about a half-step away from heaven.
Hotel Pick:
Related Links:
All products are independently selected by our writers and editors. If you buy something through our links, Oyster may earn an affiliate commission.