Travel can be the cure for some pretty monumental setbacks, from layoffs to breakups to illnesses. ("Eat, Pray, Love," anyone?) When life hands you lemons, you may want to just wallow in the sourness, but try to resist that urge. Climbing a mountain, gazing at a serene island sunset, or stepping out of your comfort zone and trying an exotic new food can help give you perspective and broaden your outlook. If you're going through some rough stuff, here are some potential trips to help get you on the road to recovery.
If you've been laid off from your job, chances are, packing your bags for an elaborate vacation isn't going to be the first thing that springs to mind, given that your wallet (and self-image) have likely taken a hit. However, according Priscilla Claman, the president of consulting firm Career Strategies, it may be just what you need. "Try to think about it as an opportunity that's ultimately going to do you some good," she wrote in the "Harvard Business Review."In other words, you need to take a break, but you also need to re-evaluate and plot your next career move. And there's no better place to do that than the Caribbean island of St. Lucia, where you can take a two-pronged approach to recovery.
First, pamper yourself at the luxury spa at Sandals Grande St. Lucian Spa & Beach Resort. Spend the rest of the day relaxing on the white-sand beach, gazing toward nearby Pigeon Island. Then, head to busy Castries Market, where locals pick up everything they need for green figs (actually bananas) and saltfish — St. Lucia's national dish. When you're ready for a new challenge, point yourself toward the western end of the island, where you'll find the historical village of Fond Gens Libre, headquarters of the 1700s struggle against slavery. From there, lace up your hiking boots and climb St. Lucia's 2,000-plus-foot volcanic mountain, Gros Piton, and enjoy the dizzying views of nearby St. Vincent. After that, you'll feel like you can conquer anything.
Our St. Lucia Hotel Pick: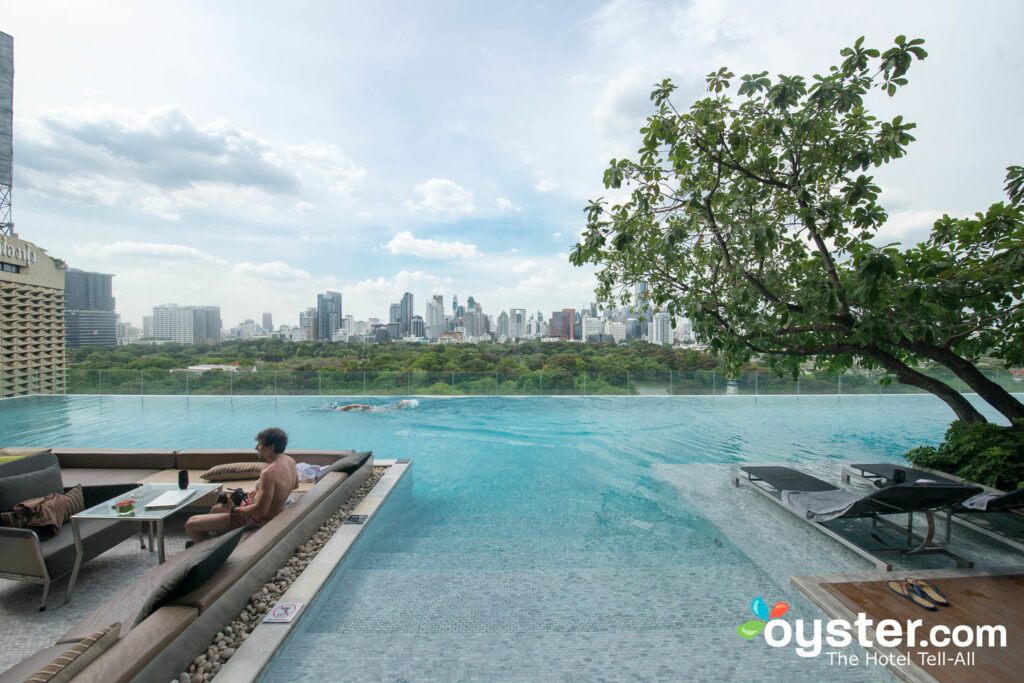 The end of a major relationship could result in one of two approaches: a contemplative journey focusing on your emotional and spiritual wellness or a complete and utter blowout in which you drink, party, and engage in every vice imaginable. Why not choose a city, like Bangkok, where you can do both? The energy of the streets, with its taxis and motorbikes whizzing by, will leave you so invigorated that you'll forget about any lingering hurt feelings.
Stake out a home base at SO Sofitel in the heart of Lumpini Park. The Christian Lacroix-designed spot is popular with the fashion set. Enjoy bottle service and pulsating dance beats in the Thonglor neighborhood, home to dozens of upscale nightclubs and attractive young singles. Keep the indulgence going with delicious, affordable street food. Start by gorging at Boat Noodle Alley near the Victory Monument, then check out the varieties of satay stands in Chinatown. If you're still hungry, head to one of the many night markets for a plate of drunken noodles.
And when you're ready to settle down and look inward, just turn your attention to the more than 400 wats (or Buddhist temples) located around Bangkok. For example, Wat Pho is home to the 15-meter-high golden reclining Buddha statue. Plus, you'll feel equally relaxed and serene — and gain a greater perspective on life and love — when you work out the kinks at the Thai traditional massage school located right outside the temple.
Our Bangkok Hotel Pick: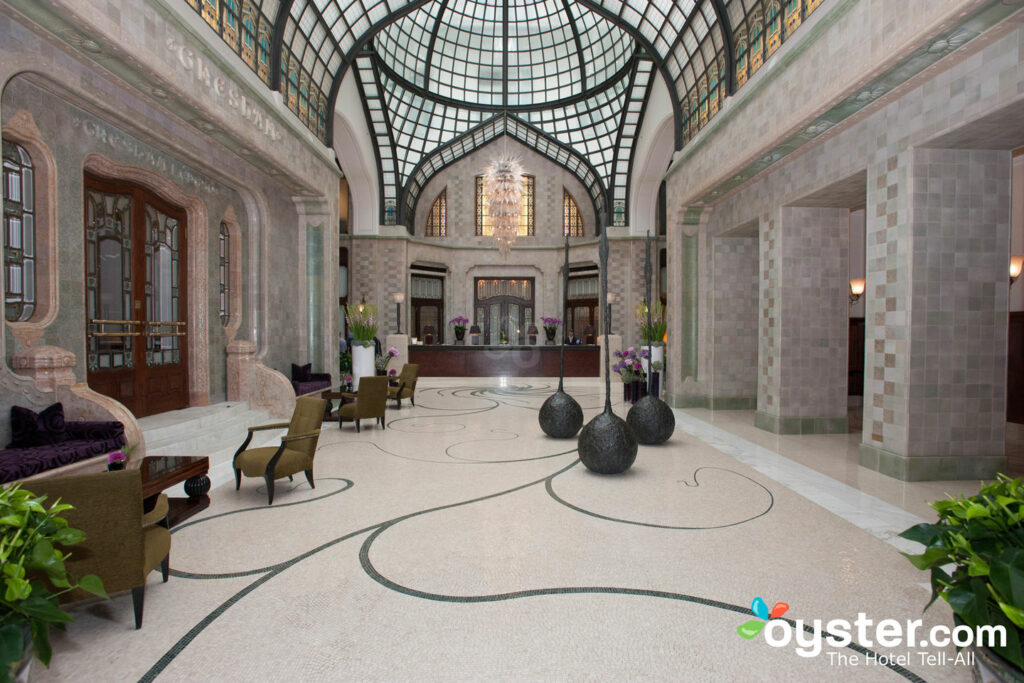 Everybody mourns at their own pace — there's no telling how long it will take to recover from a profound loss. But when you feel ready to interact with the world and make some new memories, considering exploring the unique energy of Budapest, a city that's rich with history and large, but not too overwhelming.
Book a room in the Four Seasons Hotel Gresham Palace, located directly in front of the Chain Bridge. The Art Nouveau building is beautiful, complete with views of the Danube and Buda Castle. From there, steep yourself in history by visiting the 13th-century Royal Palace with its magnificent courtyards and statuary. Float along the river on a dinner cruise and be entertained by traditional Hungarian folk bands. If you feel like taking it easy for an afternoon (or a full day), lounge around the splashy Rococo interior of Cafe Gerbeaud and sip hot chocolate, or soak under the magnificent vaulted ceilings of the Gellért thermal baths. Besides goulash, Budapest is also famous for its fruit brandy (palinka) and wines, which you can enjoy cheaply in the wine pubs that dot the city. A little drinking may help relax you. While in Pest, get lost in the rhythms of the crowded pubs and clubs in the Liszt Ferenc tér and Ráday utca districts, and finally, take home some spicy Hungarian paprika as a souvenir.
Our Budapest Hotel Pick: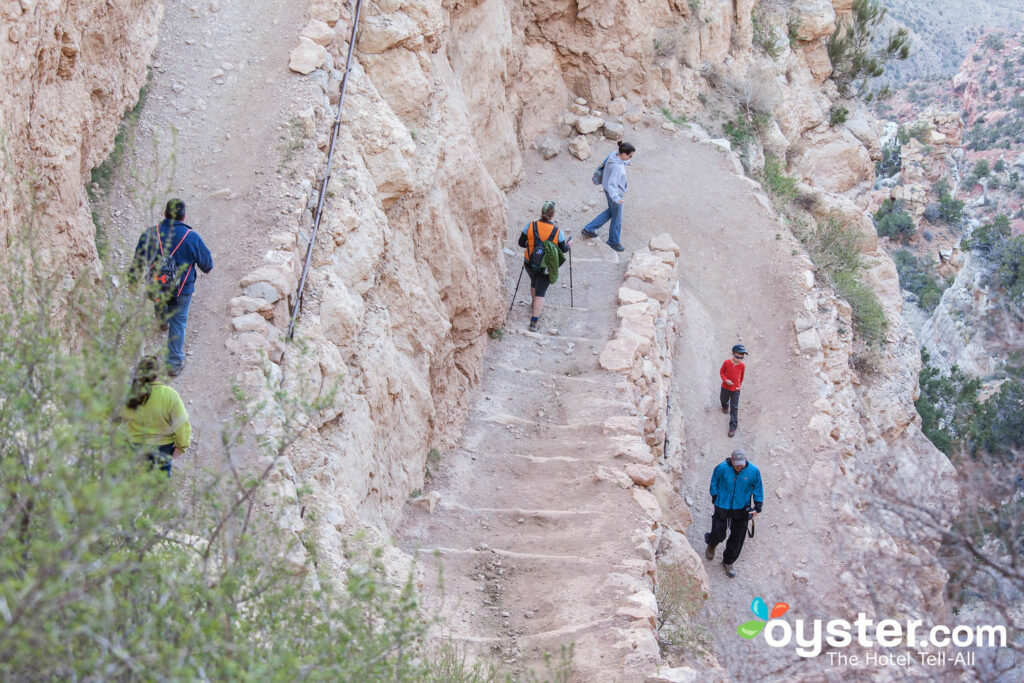 If you've received less-than-ideal health news or are recovering from an illness, you may want to cocoon yourself at home and spend time with friends and family. Or, you may feel the urge to throw yourself into new experiences and see what life brings. Go west to Flagstaff, Arizona — a small, vibrant, and rugged city set among the massive ponderosa pine trees of Coconino National Forest.
The Little America Hotel, with its quaint lodge-like feel, is set on 500 acres of woodsy hiking trails. When you're ready, cruise along historic Route 66, stopping at Brix to savor locally-raised beef and produce. Then, explore the trendy brewpubs and galleries downtown. Flagstaff is also in close proximity to the Grand Canyon, a massive chasm carved out by the Colorado River eons ago. There are many viewpoints along the South Rim, but for one of the most awe-inspiring options, drive along Desert View Drive to Grandview Point — one of the highest lookout points on the rim, with a steep but rewarding trail. Or, for a completely different experience, book a ticket for the Grand Canyon Skywalk, a clear glass platform that lets you gaze 4,000 feet below into the dazzling layers of rocks for a whole new perspective on the passage of time.
Our Flagstaff Hotel Pick:
You'll Also Like:
All products are independently selected by our writers and editors. If you buy something through our links, Oyster may earn an affiliate commission.