Whether you're fleeing for warmer temperatures, looking for a cheaper cost of living, or have a desire to experience a late-in-life adventure, retiring to an island is an option that ticks all the boxes. While various visa restrictions can mean some places are harder to move to than others, there are plenty of islands around the world that are keen on welcoming the extra revenue that comes with retirees. From the Caribbean to the Mediterranean, here are five of the best islands for retirement.
The largest island in Belize, the 25-mile-long Ambergris Caye is a great Caribbean destination for retirees to relocate. In addition to its beautiful barrier reef, amazing marine life, and Caribbean climate, Ambergris Caye has the benefit of being an English-speaking island with a government that encourages immigration. The currency is pegged to the U.S. dollar and you don't have to be super wealthy to gain admission to the island (residents spend around $2,500 a month, including rent). You may choose San Pedro, one of the island's few major towns. Here, you'll enjoy a laid-back lifestyle and move from place to place in a golf cart like the locals.
If cost of living is an issue and you don't mind being far from the U.S., then Koh Samui in Thailand is your answer. To live happily on this gorgeous tropical island, retirees can expect to pay as little as $350 a month in rent, with food, drink, and leisure activities dramatically cheaper than in the U.S. as well. Aside from money, Thailand is a friendly place to settle and the relaxed nature of Koh Samui, an 88-square-mile island that's part of the Surat Thani Province, has attracted large numbers of emigres. With great beaches, tropical jungles, waterfalls, and amazing wildlife, the island's natural attractions will make anyone feel ten years younger.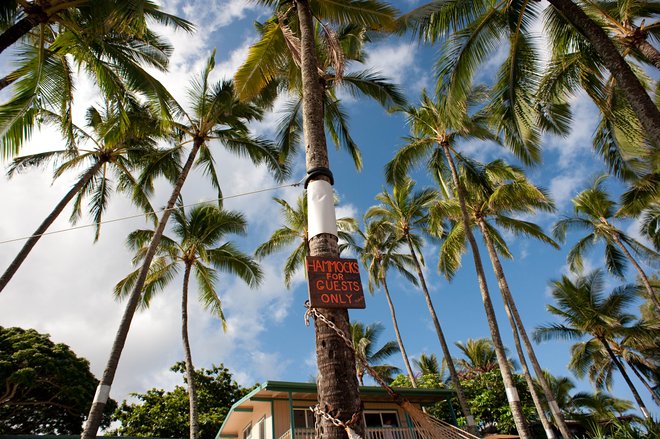 U.S. retirees looking to relocate to Hawaii won't have any issues with visas, currency fluctuation, or language, but cost of living will be high. Choose Oahu's North Shore for sleepy towns and a relaxed pace of life. While there are plenty of private rentals around, retirement complexes are also a big deal in the North Shore. In return for the relatively high cost of living, retiring to Hawaii means you'll have great access to the mainland, plus the tropical jungle, amazing mountains, great surf, and close-knit communities to call home.
Located in the northern region of Panama, near to the border of Costa Rica, Bocas del Toro is a place that welcomes expats looking for a slow pace of life and some beautiful scenery. Rent on the main island of Colon can start from $500 a month. Plus, hurricanes are not an issue on the island and there is a small hospital for minor injuries (Panama City and its larger hospitals are a one-hour flight away). Tropical beaches, tasty local restaurants, and a cheap cost of living also make Bocas del Toro an enticing place to retire — not to mention the other islands of the archipelago and the mainland are all close enough to conveniently explore should the desire arise.
The warm weather is one factor that attracts Europeans to Cyprus. Expats have long been heading to the island to retire in the sun (the generous tax breaks that retirees are rewarded with don't hurt either). Americans will have to secure a visa by showing they have enough accessible income (around $11,000 annually) to live comfortably in Cyprus without engaging in work overseas in the country. Monthly rent is under $400 per month, and food in local restaurants is inexpensive. Plus, quaint architecture, historic old towns, romantic harbors, and pretty villages mean there's a lot to keep you entertained if you're the type who quickly tires of beaches.
NOW WATCH: The World's Best Places to Retire
https://www.youtube.com/watch?v=JrD1F_vf44Q
You'll Also Like:
All products are independently selected by our writers and editors. If you buy something through our links, Oyster may earn an affiliate commission.